Warner Bros. Home Entertainment and Legendary invite you to experience firsthand the primordial wonders of Kong: Skull Island. The MonsterVerse comes to life at San Diego Comic-Con 2017 as fans get to visit a Monarch Containment Zone which houses the gigantic bones of Kong's ancestors, enter the Iwi temple to uncover the ancient secrets of Skull Island, and navigate the beast-infested jungles of the island for a close encounter with the mighty Kong himself.
The activation will be open Thursday, July 20 – Sunday, July 23 from 8:30AM – 7PM on the lawn behind the Omni hotel.
It's coming together now — and Shawn Marshall of Parks and Cons has your first look:
[UPDATE #3] Even though it's not complete, it looks like the Kong offsite will be lit up at night and looking great.
[UPDATE #2] The ultimate selfie spot might just be in Kong's paw at the Kong: Skull Island offsite.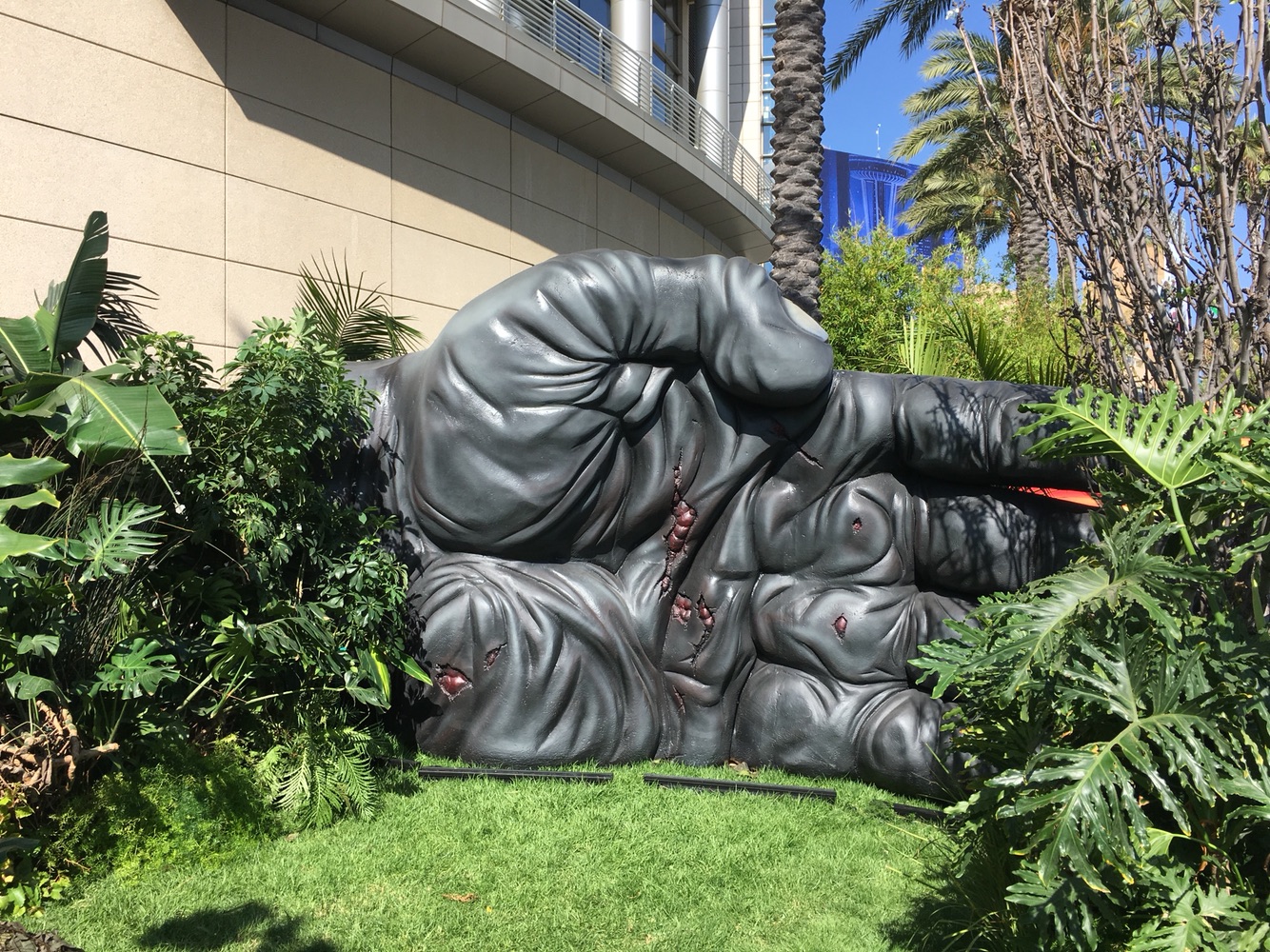 [UPDATE #1]
Here's a quick video tour of the offsite as it comes together, including some cool footage of the giant skull being moved:
[PREVIOUS]