Marvel always has some of the hottest exclusives at San Diego Comic-Con – so line up early for Booth #2329, because you won't want to miss their exclusive shirts, pins, and much more (even when they sometimes can't be bothered to announce most of their exclusives ahead of the con).
Here's a look at what we know they're bringing this year:
[UPDATE July 17]
Marvel is pushing Marvel's The Inhumans hard at Comic-Con this year — which includes this adorable Lockjaw plush you'll be able to score at the convention. There's no word yet on if it's an exclusive, or pricing, but why wouldn't you want it?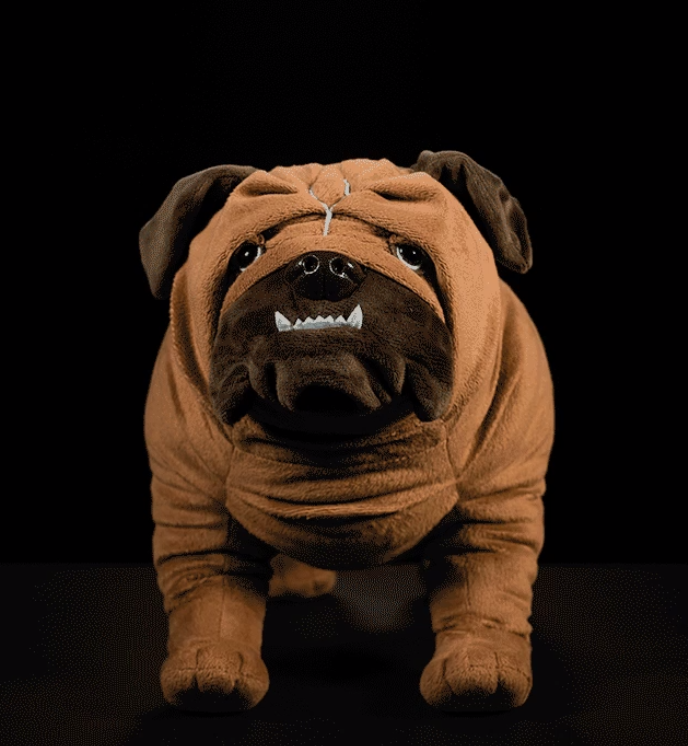 [UPDATE July 15] Marvel is bringing "Marvel Emojis" Pins to San Diego Comic-Con, in a variety of different styles. This year, you can pick up a blind pack 2-pin set for $15, which includes a randomly inserted pin ranging from Loki, Red Skull, Hawkeye, Rocket Raccoon, Doctor Strange, Venom, Drax, and Kamala Khan.
For those who prefer to know exactly what they're getting, you can choose from several $25 sets, including a 3-pin set for Guardians of the Galaxy (with a bonus mixtape pin), a 3-pin set for Team Cap (with a bonus Captain America shield pin), a Team Iron Man set (with a bonus Iron Man hand pin), and an Avengers set (with a bonus Hulk hand pin). You can also score a Spider-Man pin with a lanyard for $15. Finally, there will be three "Incentive" Pins, including Spider-Gwen, Thanos, and Captain Marvel. To purchase one of those for an extra $10, you'll need to spend $60; to purchase two, you'll need to spend $80; and to purchase all three, you'll need to spend $110.