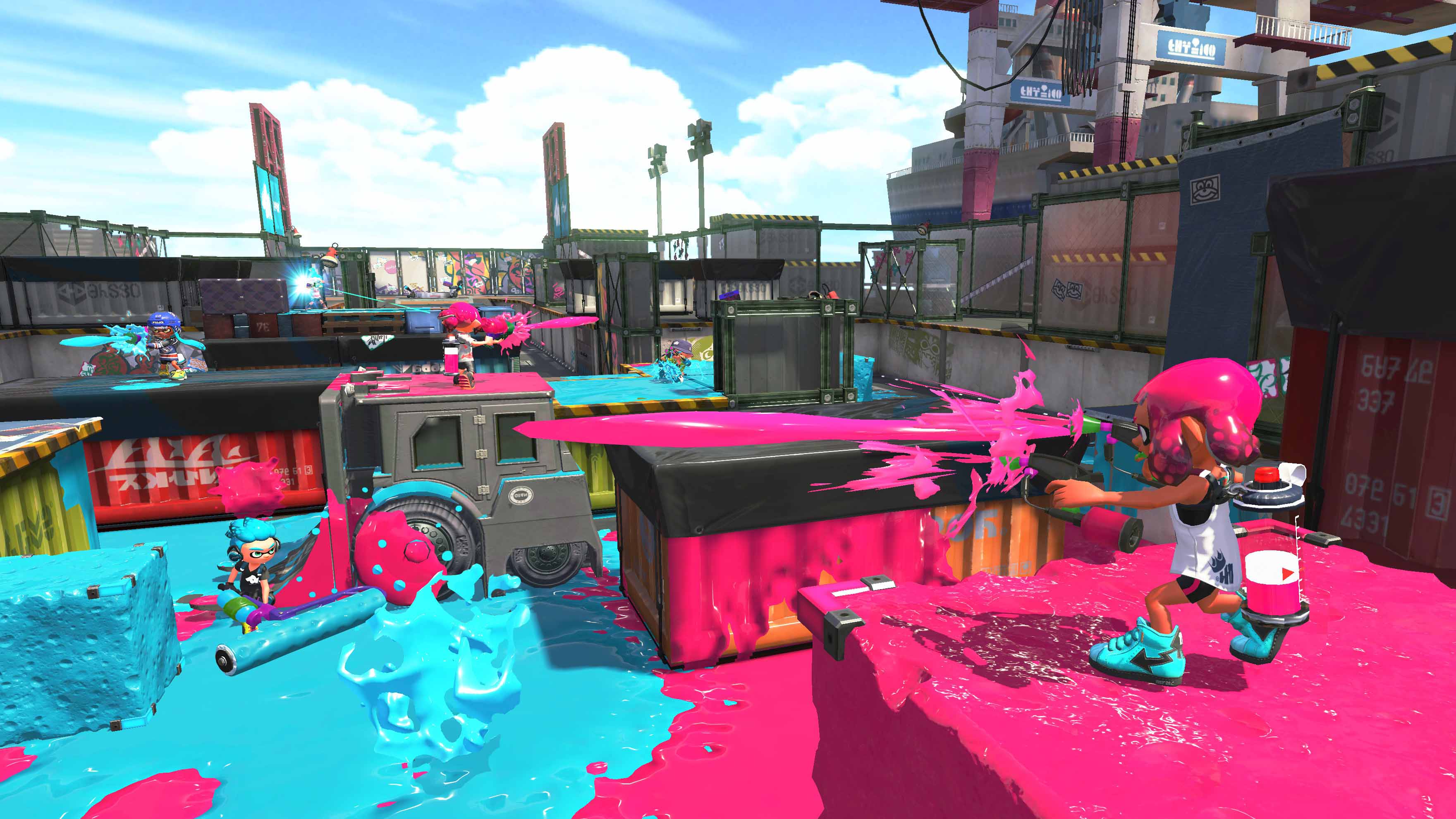 Gaming giant Nintendo has had a strong presence at San Diego Comic-Con for years, with its Nintendo Gaming Lounge at the Marriott Marquis & Marina. Attendees will be pleased to learn that it's coming back, and Nintendo plans to power up several of their most popular games.
Fans can stop by the Nintendo Gaming Lounge on Thursday, July 20 – Sunday, July 23 (10AM-7PM on Thursday-Saturday, and 10AM-5PM on Sunday), to partake in the festivities.
To celebrate the July 21 launch of Splatoon 2, fans will be able to take part in some extra-fresh Splatoon 2 activities. A Splatoon 2-themed photo booth will be set up at the Lounge to let fans take eye-catching photos with replicas of Splatoon 2 weapons. Two professional Splatoon 2 cosplayers, Heidi O'Ferrall and Leo Camacho, will even visit the booth at select times to celebrate the game's launch and take photos with fans. The first 20 fans per day that show up to the Splatoon 2 photo booth in Splatoon costumes will receive game-themed gifts.
In addition to a playable version of the Super Mario Odyssey game at the San Diego Comic-Con booth, the offsite Nintendo Gaming Lounge will be featuring several of their most popular games and titles, including The Legend of Zelda: Breath of the Wild, Mario Kart 8 Deluxe, Splatoon 2, Pokémon Tournament DX, Pokémon Moon, Super Mario Maker, and more.
Attendees can also play select Nintendo 3DS games in 2D on the New Nintendo 2DS XL system before it launches in stores later this month. Fans can also participate in competitions sponsored by Nintendo for a chance to win prizes, catch a glimpse of the upcoming Super NES Classic Edition hardware and celebrate the launch of Splatoon 2 with special game-themed activities. Best of all – no badge required!
Here's a look at all of their playable games at the Lounge:
Mario + Rabbids Kingdom Battle from Ubisoft
Mario Kart 8 Deluxe
1-2-Switch
ARMS
Splatoon 2
Pokkén Tournament DX
EA SPORTS FIFA 18 from Electronic Arts
Super Bomberman R from Konami
Ultra Street Fighter II: The Final Challengers from Capcom
Minecraft: Nintendo Switch Edition from Mojang AB
Nintendo 3DS
Hey! PIKMIN
Miitopia
Pokémon Sun
Pokémon Moon
Super Mario Maker for Nintendo 3DS
Super Smash Bros. for Nintendo 3DS
Are you excited about the return of the Nintendo Lounge at San Diego Comic-Con? Let us know in the comments.