Each year for Comic-Con, the San Diego Hard Rock Cafe releases a limited edition pin set commemorating the event. This year there will be two pins featuring Superhero Girls — one for the Cafe, and one for the Hard Rock Hotel itself. The pins are $14 each, and will go on sale July 17th at their respective location.
Check out the pins below: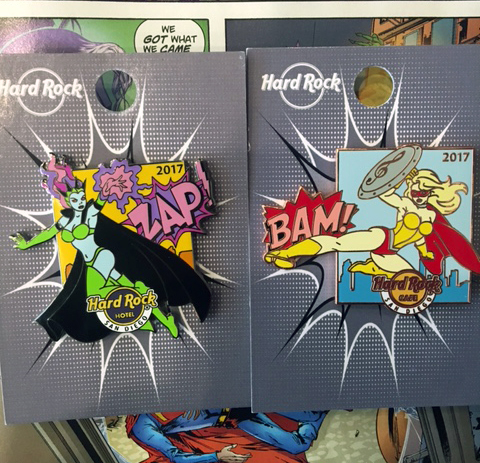 The Hard Rock Cafe San Diego also hosts the annual True Hero Comic Book drive, which donates comic books to the U.S. Marine Corp. To participate, you can drop off comic books at the Cafe anytime from Monday, July 17 – Sunday, July 23. In addition to giving a Marine some awesome reading material, you will also receive a True Hero VIP lanyard featuring the San Diego cityscape — perfect to attach those pins to!
Here are the details: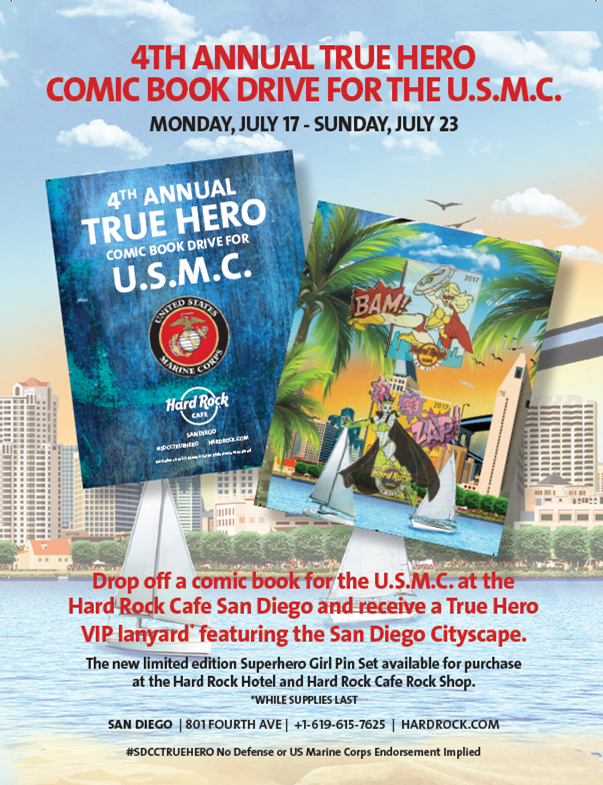 Don't forget to bring your gently read comic books to San Diego! Which ones will you be sending to the USMC? Leave a note in the comments below!