[UPDATE July 18] Are you ready to be transported to Midnight, Texas? The setup on the town — which is setup in and around the Tin Fish — is almost complete. Shawn Marshall of Parks and Cons has your first look:
[UPDATE July 17] Work has started on converting the Tin Fish into the town of Midnight, Texas, with overlays going over much of the building and restaurant. Shawn Marshall of Parks and Cons has your first look: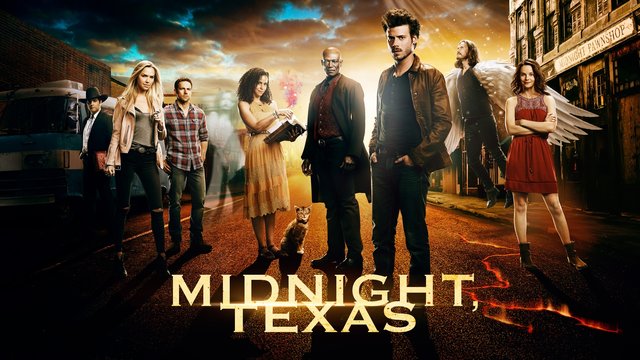 [PREVIOUS] NBC's annual takeover of the Tin Fish Gaslamp restaurant continues this year, with the restaurant and surrounding area set to be overtaken by Midnight, Texas.
The restaurant itself will be transformed into "Home Cooking", the restaurant from the series. Fans will find not only a good (but busy) lunch spot inside, but also live tarot card readings.
Outside the restaurant, you'll be able to transport yourself to Midnight, Texas as you pass through some of the town's iconic locations including the Pawn Shop, Fiji's house, Tattoo Parlor, Olivia's Armory, and a pet cemetery. Each part of town will immerse fans deeper into the world as you continue your journey inside lead character Manfred's house. Once inside, Manfred will expose guests to a thrilling 4D experience (that of course also includes a shareable GIF, because what doesn't these days?).
You can also interact with hidden Snapcodes that unlock exclusive custom videos, content pieces and games and more. NBC will also have four Snapchat filters that are timed out throughout Saturday and Sunday as fans visit the outdoor activation.