San Diego Comic-Con is so close, we can feel it. While we wait for CCI to announce the official schedule this week, we have lots of great SDCC news to report from Terry Dodson, The Geeky Hooker (yes, more crochet!), Call of Duty, and a lot more.
Here's a look at what you might have missed:
DC Artist Eric Koda, who most recently worked on Secret Empire Underground, announced he will be in Artists Alley at Table #DD-09 selling his prints and original art as well as doing sketches.
https://www.instagram.com/p/BWGn2v6AOtl/
https://www.instagram.com/p/BWJCVJ7Am8b/
https://www.instagram.com/p/BWGoxZSlCV0/
Keeping up with the Wonder Woman theme this year is artist Rhiannon Owens. You can find this print and a lot more of her work at her Artists Alley Table #FF-03.
https://www.instagram.com/p/BWJGbEZB2YZ/
Alex Pardee seems to draw inspiration from the Chet blob from Weird Science in this SDCC exclusive, "Sleeve." Look for it and all his work at Booth #5502.
"SLEEVE" from #ThePinfolk. My first #SDCC exclusive unveiled. Booth 5502. Read Sleeve's totally accurate profile: https://t.co/0XfBNhzZrO pic.twitter.com/3ih2B9oJsC

— Alex Pardee (@alexpardee) July 4, 2017
https://twitter.com/dsgnJenn/status/882320779408441344
https://twitter.com/dsgnJenn/status/882321689710821376
https://twitter.com/dsgnJenn/status/882639906652213250
Speaking of crochet, The Geeky Hooker herself wants to know when would be a good time for her to meet up with you and possibly sign a copy of her book. Respond to her Twitter survey to see if you'll have a chance to meet her.
Some folks have asked to meet at #SDCC so I can sign their copies of #LiteraryYarns! What day would work if I planned an informal meetup?

— Geeky Hooker (@GeekyHooker) July 5, 2017
Roll out to Green Hills Entertainment Booth #1829 to see Scott Hattox's brilliant work. He's giving away free prints and will have discounted paintings on Preview Night only!
https://www.instagram.com/p/BWJOTpChLEg/
https://www.instagram.com/p/BWJViOzAEEj/
You might be relaxing but at the asylum…we never rest! Here is the #sdcc #exclusive from Sean Dietrich 18" x 24" limited 100 $40 P-10 pic.twitter.com/h3yXCXhZhp

— Committed Comics (@committedcomics) July 5, 2017
Painting something else for #SDCC (this one will be an EXCLUSIVE as they say) https://t.co/uzsFY9X0Jv pic.twitter.com/Pbin7TeONv

— Scott C. (@scottlava) July 5, 2017
Sideshow Collectibles' Court of the Dead showed off a bust they'll have as part of Sideshow's always amazing display at Booth #1929.
"You could never see past this – past the end of all things. And that is why you have fallen" – Xiall
#SDCC #Booth1929 @collectsideshow pic.twitter.com/ZKnLStyajK

— Court of the Dead (@CourtoftheDead) July 5, 2017
Terry Dodson tweeted a reminder that his SDCC pre-con commission list opens tomorrow, July 6, at 9AM PT. Read his directions carefully to make sure you're able to order your commission to be picked up at Booth #4706. Find detailed instructions, prices, and samples on his blog page.
My @comic_con Pre Show Sketch list starts tomorrow, July 6th at 9am Pacific time

Details – https://t.co/9LpSIovUEY#SDCC2017 #Commission pic.twitter.com/EuhcQmooWE

— Terry Dodson (@TerryDodsonArt) July 5, 2017
Now taking pre-show commission requests for #SDCC2017 check out details on my blog. https://t.co/PokblEM8ih pic.twitter.com/Cr8nUFoDY1

— aaronlopresti (@aaronlopresti) July 5, 2017
Another Steven Universe cover from me! This is a SDCC EXCLUSIVE variant for issue #5! 🌸🌾🌳💎 pic.twitter.com/HeCWyYVFfy

— Paulina Ganucheau (@PlinaGanucheau) July 5, 2017
Call of Duty teased an image from the latest addition to their Call of Duty: World War II game: zombies. We can't imagine anything more terrifying than brain-eating zombie Nazis, but we'll have to watch out to see what else they'll announce about this.
They're coming. Prepare for the world reveal of @SHGames' twisted new vision of Call of Duty zombies at @Comic_Con. #WWIIZombies #SDCC pic.twitter.com/OgBjrqsy4t

— Call of Duty (@CallofDuty) July 5, 2017
Popular cosplayer/video hostess Ani-Mia announced she'll be at SDCC this year. You can find her at Aspen Comics' Booth #2320. Respond to her Facebook Event to let her know you'll be there.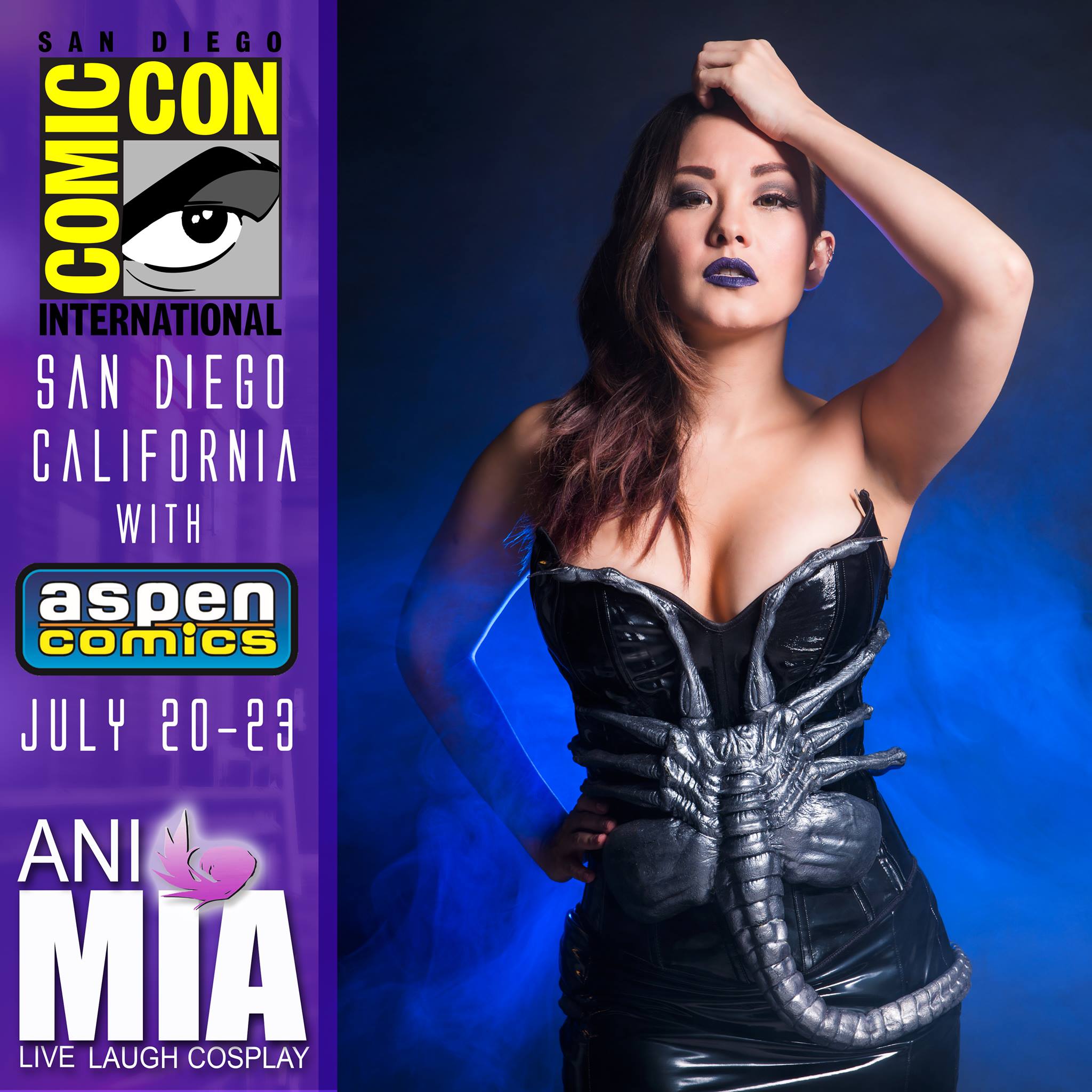 Pro skateboarder/actor/director/writer/stuntman Ruben Najera announced he will be in Sails Pavilion signing autographs during SDCC. Look for him at Table #AA-29 Thursday through Sunday.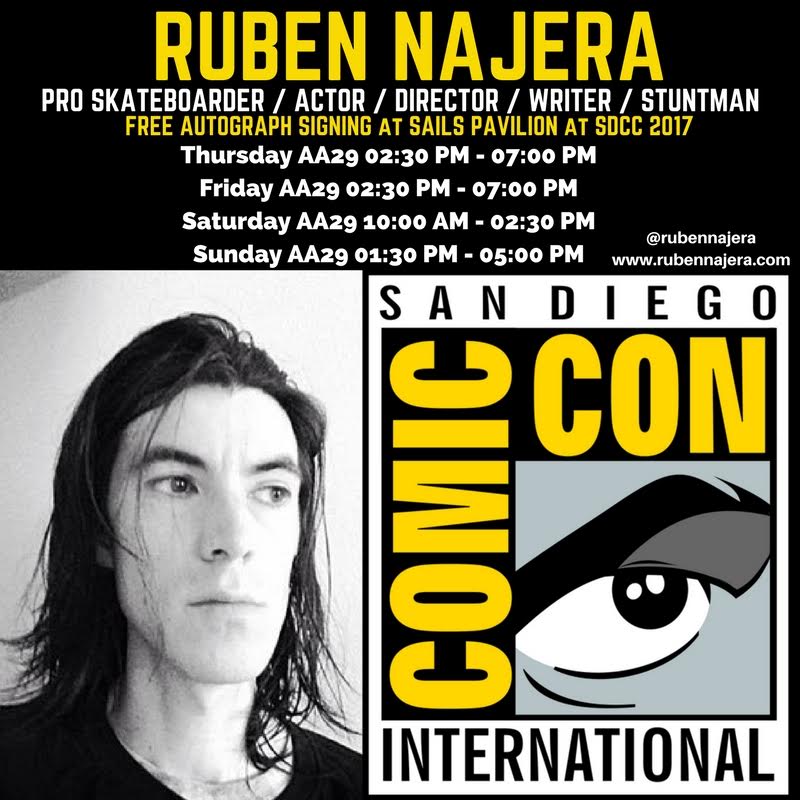 Anything we missed? Let us know in the comments, drop us a line or tweet us at @SD_Comic_Con.