It is now less than a week until San Diego Comic-Con (ahhhhhhh), and there's still so much more news to come. We've got Comic-Con updates for you today on everything from Sanrio and Hello Kitty, a giant LEGO build, some added cast for Battlestar Galactica, custom minifigure exclusives from Brickmania, and more amazing artwork than you can shake a stick at.
Here's a look at what you might have missed:
Would you like to play a game? CCI will once again be hosting tournaments for everything from Pokémon to Yu-Gi-Oh! to D&D to Magic: The Gathering. You can find the full Games schedule on their site.
The Battlestar Galactica reunion in Ballroom 20 on Thursday, July 20 from 2:30PM-3:30PM is shaping up to be an all-star event. The panel has added several names, and so far, includes creator Ron Moore, producer David Eick, and cast members Tricia Helfer, Katee Sackhoff, Marcy McDonnell, Grace Park, and Michael Trucco.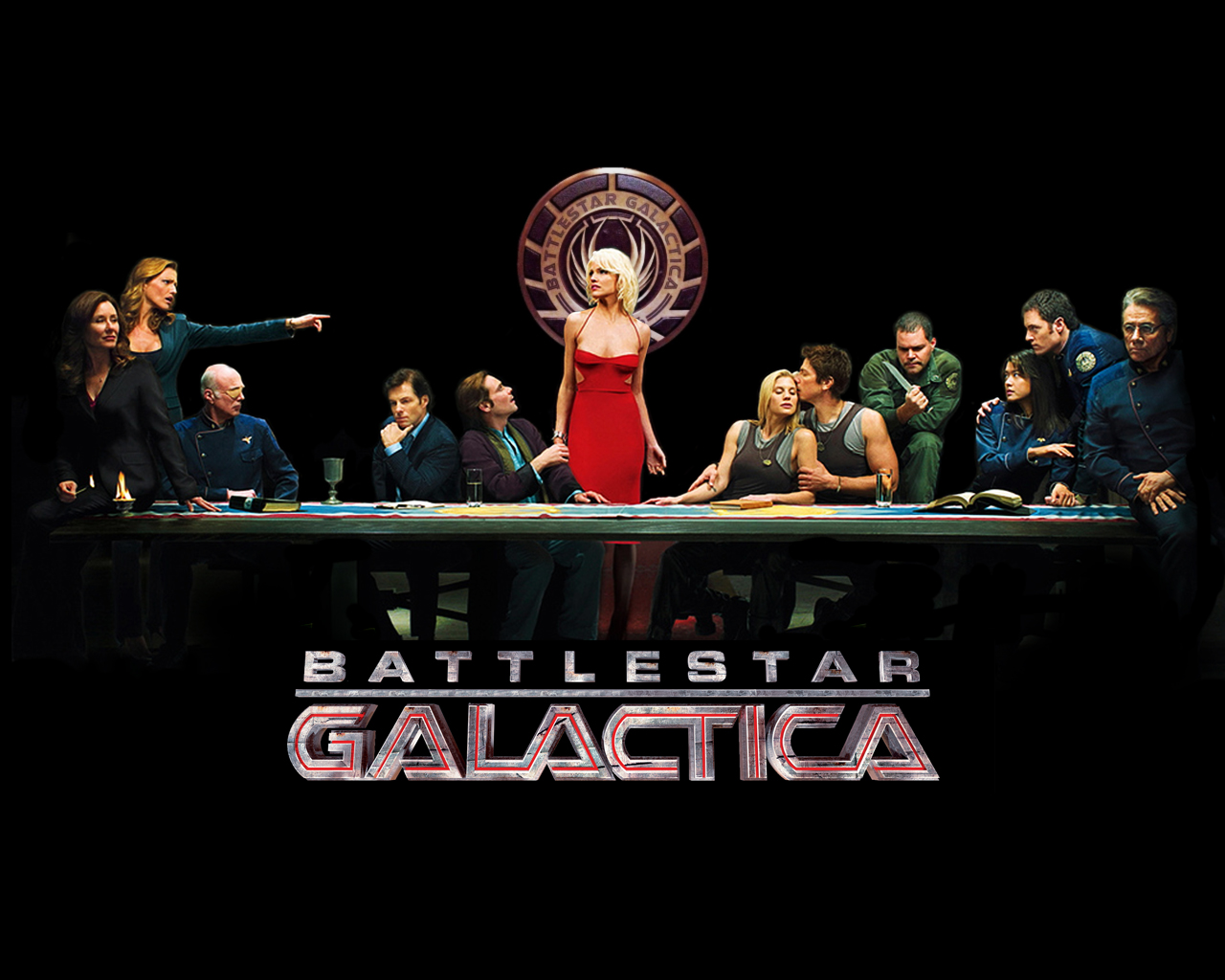 Every year, LEGO has some amazing builds at their booth — and this year will be no different. Mashable has the exclusive first look at this year's giant build of The Flash.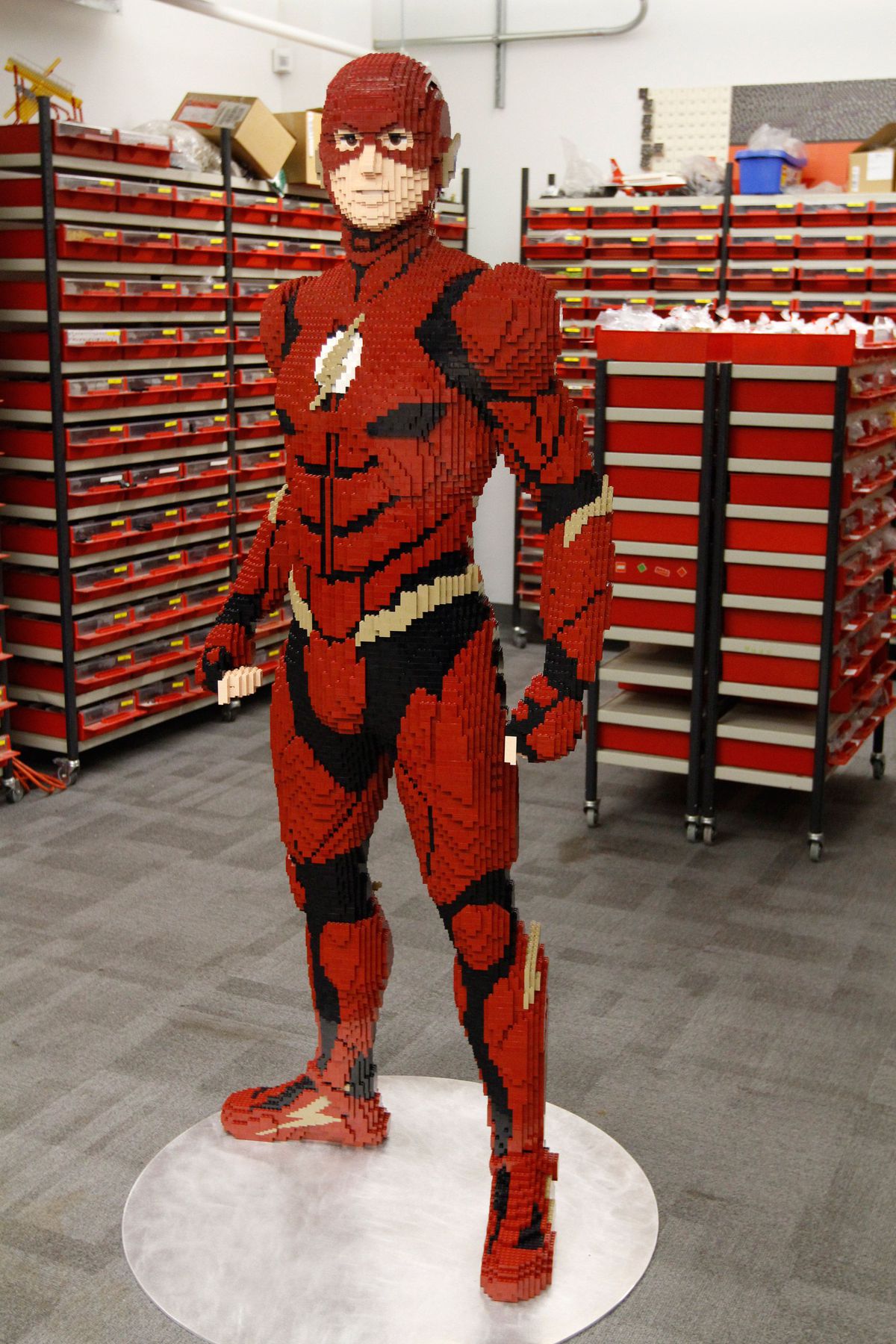 Voracious Comic posted on Twitter that Friday, July 14 will be the last day to pre-order the SDCC exclusive Voracious #1 and Voracious: Appetite for Destruction Ashcan Edition.
Fri is the last day to Preorder the SDCC Exclusive VORACIOUS #1 & Voracious: Appetite for Destruction Ashcan https://t.co/KgqTYf5zd8 pic.twitter.com/wf10yCIasj

— VORACIOUS (@VoraciousComic) July 12, 2017
Artist Scott Blair updated fans on Twitter that he has three preorder commission spots left available for San Diego Comic-Con pick-up. See his tweet for all of the details. He can be found at Artist Alley FF-18.
#SDCC Starting on preorders today, 3 spots left if you want one! pic.twitter.com/YTlQNOmOFY

— Scott Blair Art (@scottblairart) July 12, 2017
LEGO artist Dan Veesenmeyer shared on Twitter that he will be signing at the LEGO booth on Friday, July 21 at 3PM, to promote his How to Draw LEGO Ninjago book. You can also find Veesenmeyer all week long in Artist Alley at EE-21.
#SDCC announcement: I will be signing at the @LEGO_Group booth Fri July 21 @ 3pm. Promotion for upcoming HTD Lego #NINJAGO book! @KlutzBooks pic.twitter.com/Uk0eikJQR2

— Dan Veesenmeyer (@dveese) July 12, 2017
M. Victoria Robado posted on Twitter that she is taking commission preorders. She can be found at Artist Alley table HH-06. She will also have additional work available for purchase at her table as well as art on display at the SDCC art show.
🐱 Open for #SDCC #commission preorders! 🐱 Pick them up at #ArtistAlley table HH-06! 🙆 https://t.co/rcv3NqxK9p #sdcc2017 pic.twitter.com/5u88ZTw5CN

— M. Victoria Robado ★★★ (@shourimajo) July 12, 2017
✨ Love eyes ✨ I'll have originals at my #SDCC table (or you can #commission an unique one!), at the SDCC Art Show, and the rest @ my store!🤗 pic.twitter.com/t3dIuQfYUm

— M. Victoria Robado ★★★ (@shourimajo) July 12, 2017
Sanrio has created Ai-tatA bags, designed so you can show the world all of your favorite things with a clear vinyl pouch on the front. The bags, which comes in varities like Hello Kitty, Gudetama, and Aggretsuko, will be debuting at Comic-Con.
Marvel Studios visual development supervisor and concept artist Andy Park has also posted on Twitter that he is taking commission preorders. His work is absolutely breathtaking.
For pre-con commissions email me at andyparkart at gmail dot com #SDCC https://t.co/KdP5mMBS0x

— Andy Park (@andyparkart) July 12, 2017
Games maker Behemoth announced on Twitter that Totally Accurate Battle Simulator will be at the Behemoth and Friends booth at San Diego Comic-Con booth #229.
"Totally Accurate Battle Simulator" will be part of Behemoth + Friends booth at #SDCC2017! Their open Alpha is here: https://t.co/F0n4Lmqvtu pic.twitter.com/z3jFGWFXPk

— The Behemoth (@thebehemoth) July 12, 2017
New York Times bestselling young adult author Traci Chee announced on Twitter her Comic-Con schedule which will include a panel as well as signings.
Who's excited for #SDCC next week!? I've got giveaways, panels, and signings on Saturday, 7/22! Come say hi!!! pic.twitter.com/R79KSgNgDj

— Traci Chee (@tracichee) July 12, 2017
Custom LEGO Minifigure creators Brickmania have two Comic-Con exclusives this year: Spider-Bat and Captain Krypton. The figures, which will retail for $40 each, are available at CJ Toys booth #721.
Winter is coming – oh, wait, wrong franchise. Patrick Ballesteros showed off a new 25 Center Wonder that will be debuting at the show, which features Mr. Freeze and Harley Quinn. Grab it in Artist Alley DD-08.
"Everybody FREEEZE!" He was always one of my favorite villains and he never gets enough love. Oh, and Harley says "meh." pic.twitter.com/uHOvdXKbyP

— Patrick Ballesteros SDCC DD-08 (@PatrickBallest) July 12, 2017
Neysa Bove, who can be found all week at Gallery Nucleus Booth #2643, offered a look at a Rey original watercolor mini-painting she will have at the con.
https://www.instagram.com/p/BWdR5kfAplb/
Anything we missed? Let us know in the comments, drop us a line, or tweet us at @SD_Comic_Con.