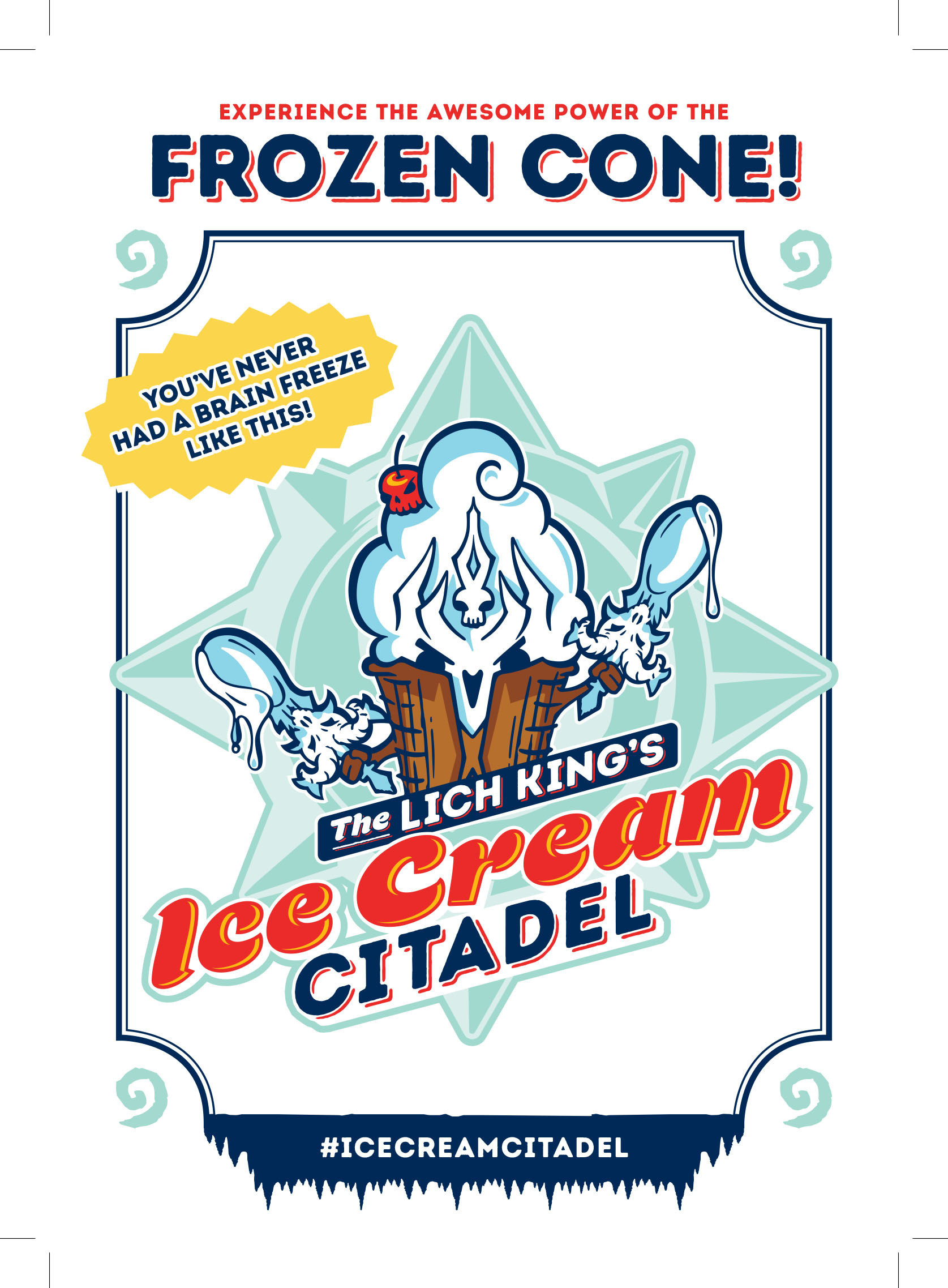 Luckily, the weather at San Diego Comic-Con looks significantly less swelteringly hot than last year — but even if it does get toasty again, Blizzard Entertainment will help you cool down.
They are opening The Lich King's Ice Cream Citadel, a pop-up ice cream shop in the Petco Interactive Zone, to celebrate Knights of the Frozen Throne, the upcoming expansion to Hearthstone, Blizzard's smash-hit digital card game.
Simply swing by (and no badge is required!) during the week for a free frozen cone, which comes in two flavors: "Villain-illa" and "Scourgeberry Sorbet".  You can even get a photo op with the Lich King, Lord of the Scourge and ultimate purveyor of death and icy treats.
Here's a peek of what awaits you:
https://www.youtube.com/watch?v=C8ePY5K0y8M