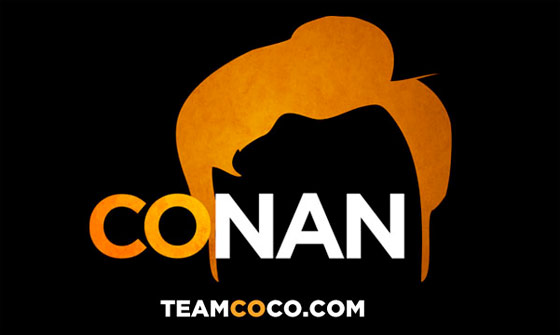 In just three short years, Conan O'Brien has become of the best things at San Diego Comic-Con — hosting shows with some of the week's biggest shows, and letting attendees join in on the fun for free (though getting a ticket can be tricky). But unlike the previous two years, in 2017, O'Brien didn't end the final Conan taping with an announcement that he'd return in 2018.
But fans don't need to worry: Conan is coming back for the fourth year.
Typically, episodes tape on Wednesday, Thursday, Friday, and Saturday — though 2017 saw two Thursday tapings instead of a Saturday taping. We'll have to wait to see if the show will be returning to the Spreckles Theatre (which seems very likely), whether or not Funko will be involved with the free Funko Pop! versions of Conan (which also seems likely), and exact guest/taping details. All of that information won't be announced until much, much closer to July.
Are you excited about the return of Conan to San Diego Comic-Con in 2018? Let us know in the comments.