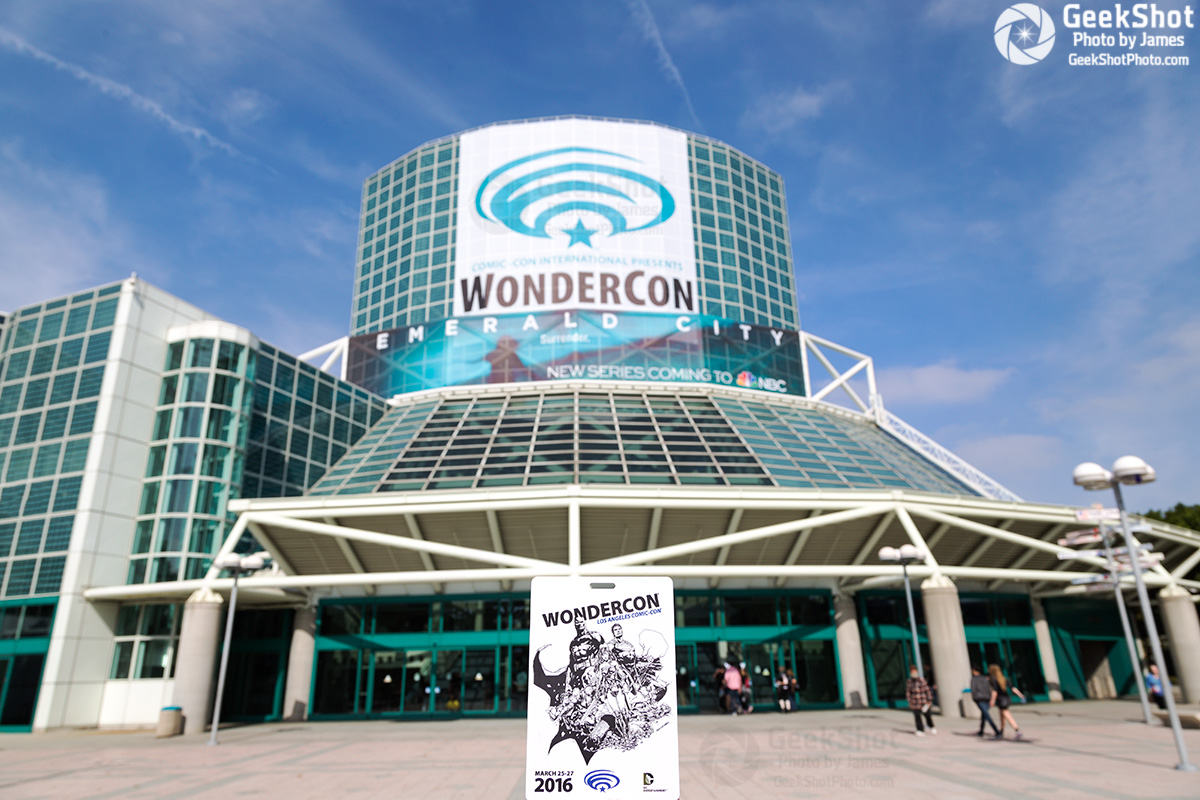 There's been a lot of activity for Comic Con International within the past few weeks – CCI has already held their Returning Registration for San Diego Comic-Con 2018, and we've had a couple of hints of when Open Registration might be taking place. But for Comic-Con's smaller sister show, WonderCon Anaheim, there hasn't been much news other than the weekly WonderCon Wednesday guest announcements that began on November 1, 2017.
But today, Comic-Con International has unveiled a bit of a holiday treat for fans: WonderCon Anaheim 2018 badges are now on sale. To purchase badges, you will need to log into your Member ID and click on the registration info tab.
Prices for the March 23-25 convention three-day badge for 2018 clocks in at $75, while a Friday or Saturday badge will run you $35 each, and a Sunday-only badge comes in at $20. These prices are up a bit from last year, but are still some of the best value badges around.

Just like with last year, badges will be available online only. The convention has sold out the past few years, though nowhere near the speed of San Diego Comic-Con.
Similar to Comic-Con, you'll need a Member ID to buy a badge, but unlike with SDCC, you can set up an ID today and still complete your purchase. And, same as last year, WonderCon badges purchased prior to February 20, 2018 will be mailed (though just like with SDCC, international attendees will still pick up on-site). Those who purchase after February 20, 2018 will also pick up on-site.
Stay tuned for more updates about hotels.
Although WonderCon is smaller than Comic-Con, it still sees some amazing programming. Last year's headliners included Wonder Woman, Riverdale, Prison Break, Marvel's Agents of S.H.I.E.L.D., and more.. The full line-up for this year's convention won't be released until closer to the convention date in March.
You can find out more information about badges on Comic-Con International's website.