Chris Hardwick is already one of the busiest people at Comic-Con, but in 2018, he's going to be even more prevalent.
Late last month, those watching Hardwick on Talking Dead were in for a special surprise: The announcement that if they logged onto his id1ot's website, they could grab one of only 1,000 copies of a special limited Chris Hardwick Funko Pop!. These sold out almost instantly – with some technical issues – but the apology that followed included some very interesting news.
In an e-mail sent to those who were charged only to have their order canceled, users were told that a Chris Hardwick Blood Spatter edition "is going to be part of Funko's exclusive San Diego Comic-Con 2018 line, which makes it additionally special". While it's not yet known if these will be available at other retailers like Hot Topic or Gamestop, they will at least be available to id1ot users who had technical difficulties, at a $5 off discount.
Additionally, Hardwick revealed that "the plan is that [he] will do a signing at the Funko booth" at SDCC.
Here's a look at the regular Chris Hardwick Funko that was available briefly: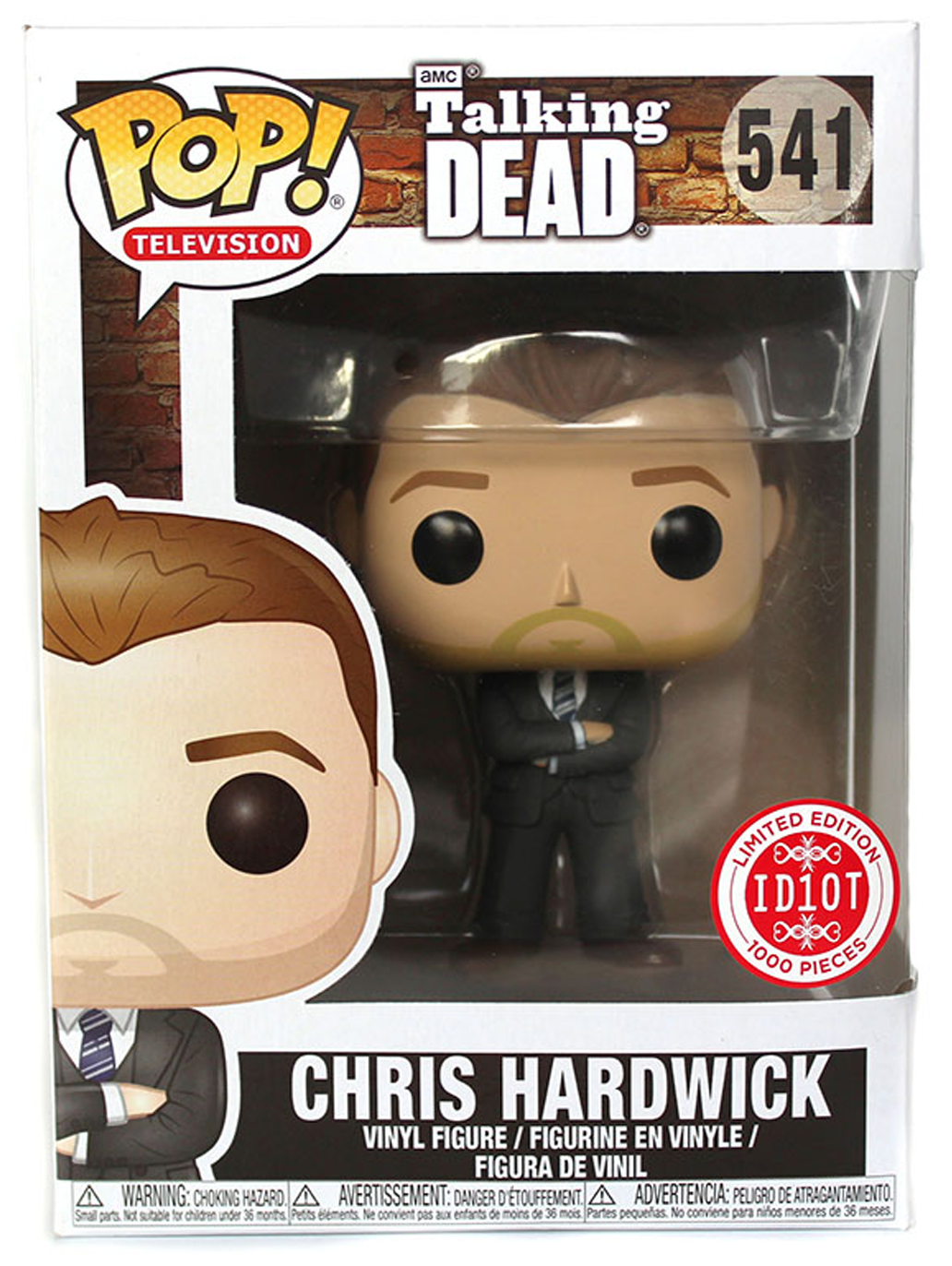 This marks the second Funko Comic-Con exclusive to be revealed, with Funko having already confirmed a Riverdale Josie is in the works for SDCC.
Are you excited about the idea of a blood spattered Chris Hardwick Funko Pop!? Let us know in the comments.