It's officially 2018 – which means that it's time to start getting serious about this year's San Diego Comic-Con (yes, this year's! Only 195 days to go!).
Luckily, December didn't just bring a badge sale, it also brought plenty of news. We've got word of an upgrade for the Ballroom 20 chairs, news on offsites, exhibitors, crocheted critters, and so much more.
Here's a look at the news you might have missed:
Let's start with potentially the biggest, and most exciting, news of 2018: It looks like Ballroom 20 is getting new chairs! San Diego Convention Chair Gil Gabrera promised "more improvements" coming to Ballroom 20 in 2018, and gave a pretty good indication that the improvement is, well, new and improved seating. Although Ballroom 20's chairs were nowhere in need of the makeover that Hall H's were (which, thankfully, were replaced in 2017) – new chairs mean a more comfortable environment, and a welcome reprieve after a long night on the cold, hard concrete.
https://twitter.com/GilCabrera/status/939556644463173632
https://twitter.com/GilCabrera/status/939614981280055296
While details are scarce – one of attendees' favorite offsites looks like it will be returning: the Supernatural themed Wayward Cocktails, hosted by the Supernatural Wiki. They shared that they're busy planning a "massive" party for 2018 – so break out the Purple Nurples.
BTW @travelingheidi and I are already planning a massive #WaywardCocktails party for #SDCC2018 !

— TheWinchestersWiki (@SuperWiki) October 27, 2017
And speaking of well-loved Comic-Con traditions returning: everyone's favorite Geeky Hooker has been busy creating some brand new crochet critters for you to. 2018's roster includes Thor Ragnarok's Hela, a mini-Justice League comprised of Batman, Superman, and The Flash – as well as a pocket-sized porg, with many more still to be announced. Just like always, if you want to claim one for your own at Comic-Con, you can follow along with her "drops" on either Twitter or Facebook.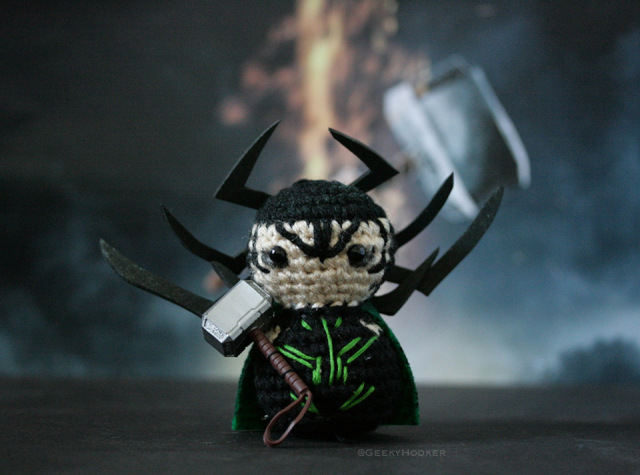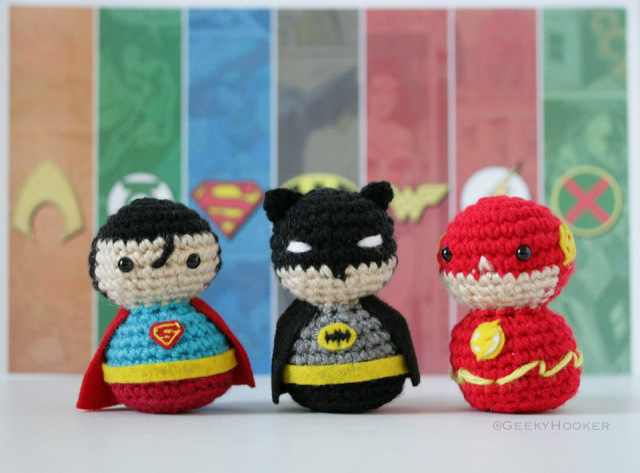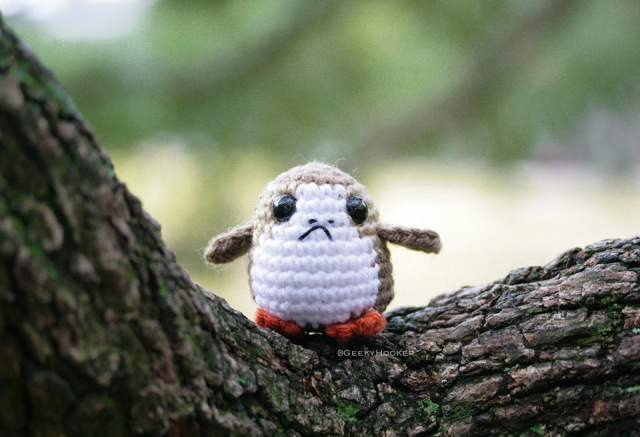 Christopher Reda will be exhibiting at Small Press Booth M-11 at Comic-Con this year, where you'll be able to score his graphic novel Zombie Zero.
Zombie Zero is to coming San Diego Comic Con International 2018! You will be able to find the #comicbook series at booth M-11 in the Small Press area July 19-22!@comic_con #comics #sdcc #sdcc2018 #zombiezero #artwork #artist #art #illustration #zombie #graphicnovel #indiecomics pic.twitter.com/OuRUcdOx5p

— Christopher Reda (@Chris_Reda) November 29, 2017
Artist Sean Forney is returning to Comic-Con in the new year, and as always, he'll have commissions available – with details announced at a later date.
https://www.instagram.com/p/BcTdh1ChPKT/?taken-by=seanforneyart
apparently i got a SDCC booth, so ill SDCYouThere

— Daniel Danger (@tinymediaempire) November 20, 2017
Stay woke at Comic-Con this year with a Black Heroes Matter comic, which they hope to release at the show in July.
https://twitter.com/BHMatter/status/936442805722939392
You'll also find Corey Brotherson on the show floor, where he'll be selling Deadlier Than and Magic of Myths, as well some new books.
Very happy to announce I'll be bringing Deadlier Than and Magic of Myths to @Comic_Con in San Diego next year, along with @clockworkwatch with @yoms! We'll have a few new books with us… more news to come in 2018. #SDCC #SDCC2018 #comicbooks #fantasy #steampunk

— Corey Brotherson (the same on all other socials) (@CoreyBrotherson) December 4, 2017
Also returning in 2018? Artist of adorable, other-worldly creations, Camilla d'Errico, who is busy working on a new coloring book she hopes to debut at San Diego Comic-Con.
I'm on an adventure!I'm visiting Seattle ❤ I'm taking a little break from sight seeing and sketching for my new coloring book! Hopefully I can debut it for #SDCC18 🙌 Don't you guys just love this giant octopus?! 🐙 Are you excited for my new coloring book? Because I totally am! pic.twitter.com/QOwcf7LNrJ

— helmetgirl (@Helmetgirl) December 2, 2017
Kymera Press, who specializes in comics that are by and about women, is also heading back to the show floor at Comic-Con.
We're happy to announce that we will be exhibiting at #SDCC2018 !Join our event page to keep up to date with announcements : https://t.co/0wqhWqJeZr pic.twitter.com/ZSB01vgf6Q

— Kymera Press (@KymeraPress) December 12, 2017
Once again one of the cornerstones of Comic-Con, The Will Eisner Comic Industry Awards judges for for 2018 Eisner Awards have been named, with Candice Mack, Graeme McMillan, Tate Ottati, Nhora Serrano, Alexander Simmons, and William F. Wilson serving for 2018. Hop on over to Comic-Con International's dedicated page for more detailed information about each judge.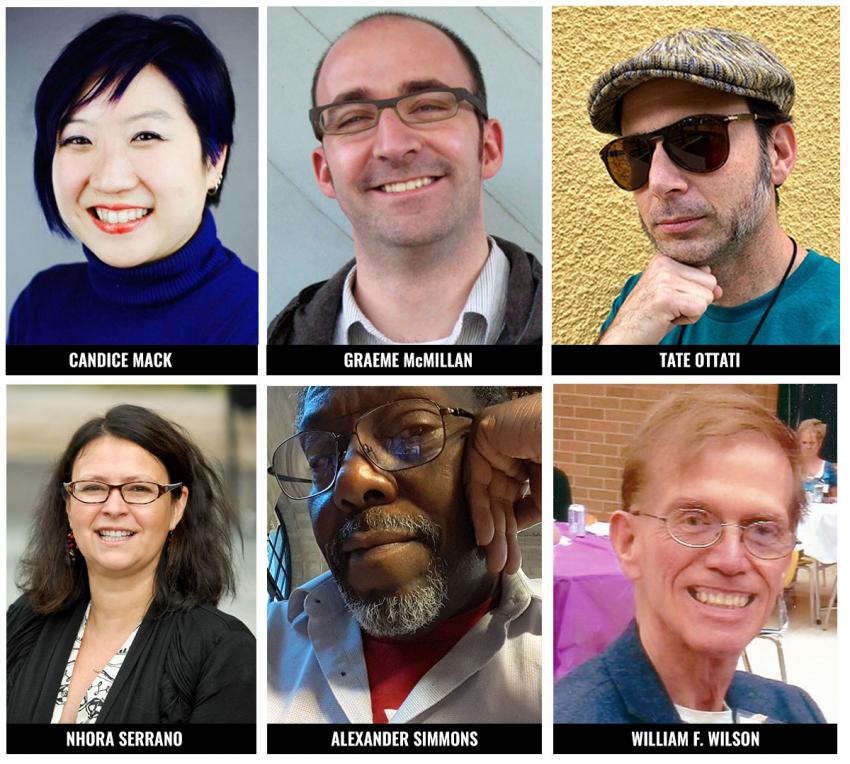 Anything we missed? Let us know in the comments, drop us a line, or tweet us at @SD_Comic_Con.