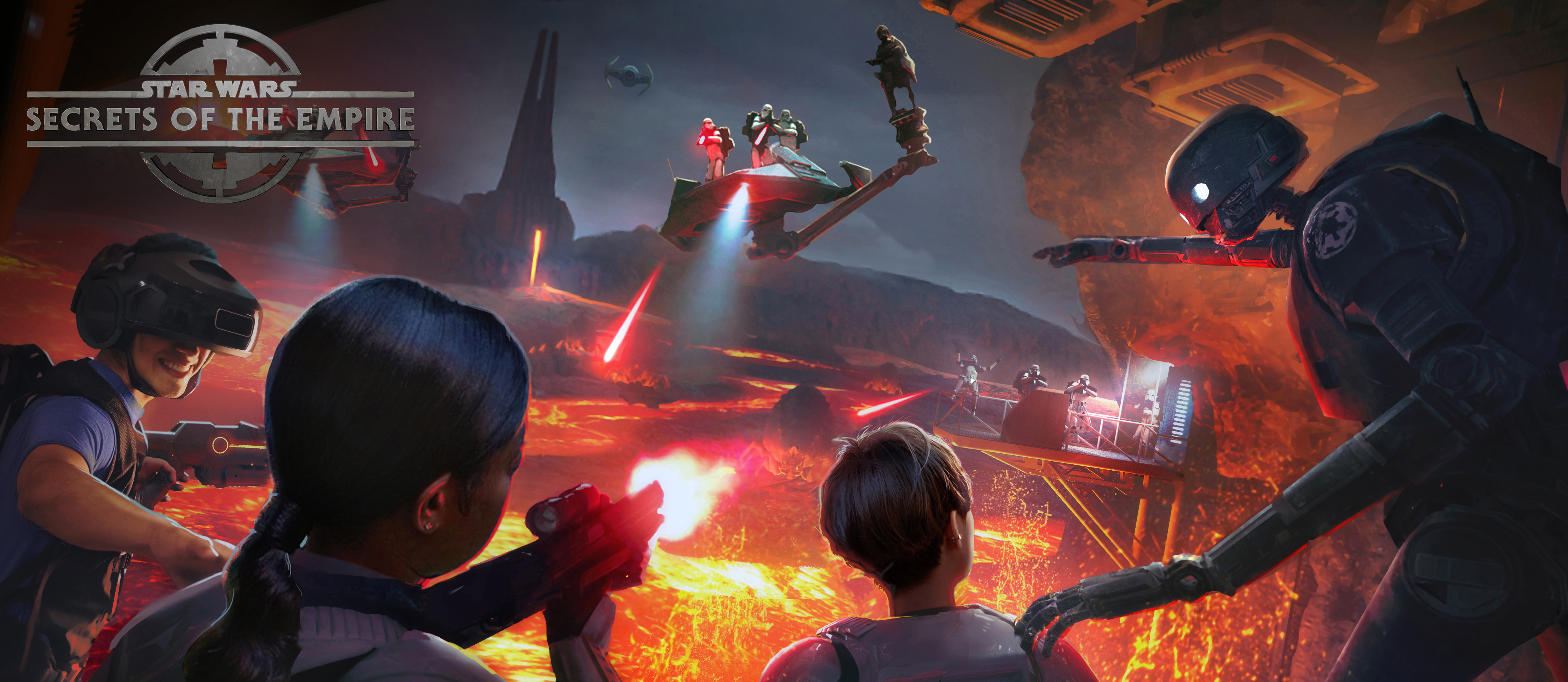 Last year, Comic-Con International kicked off a new offering, with their Futurism & Tech Pavilion at the Omni hotel. Here, attendees could stop by and experience virtual reality from some of their favorite properties, including Paranormal Activity, John Wick, and more in a 9,000 square foot space.
We've heard rumblings that the VR hub will be returning to the Omni this year (though if they changed the name from 'Futurism and Tech Pavilion', we're not sure anyone would complain).
There's a good chance you'll find The VOID's popular Star Wars: Secrets of the Empire full-sensory, immersive experience at the Omni this summer, which you can actually experience this weekend in Downtown Disney during WonderCon. While so far, it's been a paid experience ($29.95 in Anaheim), it sounds like it might possibly be free during San Diego Comic-Con.
Secrets of the Empire sees you and your team traveling to the molten planet of Mustafar, on orders from the rebellion. Your mission is to recover Imperial intelligence vital to the rebellion's survival.
You'll also find a VR experience for Mission Impossible: Fallout, and Redbull may have some kind of presence. We were also told that Blizzard will likely have something Overwatch-related. [UPDATE] Now, we know what that something is: The Overwatch Payload Tour, which Blizzard is taking on the road to several conventions, including San Diego Comic-Con. Attendees will be treated to a "one-of-a-kind photo experience", where you can show off your cosplay skills or put yourself in the game thanks to a selection of iconic Overwatch weapons they'll have on hand for the photo op (as well as digital backdrops from the game). Every participant will also receive an exclusive Overwatch pin, and SDCC will be getting their own exclusive pin. You can find the full list of stops and more information here.
None of this is confirmed just yet — but it sounds like you'll be strapping on your Oculus Rift this July.