We're just nine days and a wake-up away from WonderCon Anaheim 2018, but if you're all about San Diego Comic-Con, we've got you covered. In this UTT, we have juicy Comic-Con scoops from The Geeky Hooker, Sho Murase, Symbiote Studios, and a lot more.
Here's a look at the news you might have missed:
We hate to start on a bad note, but we'll just rip the Band-Aid off quickly and move onto happier news. Artist Lord Mesa responded to a fan's query in one of his Instagram posts by letting them know he will not be at SDCC this year.
https://www.instagram.com/p/BeljaINg0XA/?taken-by=lord_mesa
Thank you so much for coming! No SDCC this year, but maybe other signings down that way! I certainly hope so! 😊

— 🐙 Susan Dennard (she/her) 🏳️‍🌈 (@stdennard) February 20, 2018
Probably reveal at sdcc https://t.co/ugQXAiGIwi

— NECA (@NECA_TOYS) February 14, 2018
definitely not, too far in the future still https://t.co/tn1lvmdzkI

— NECA (@NECA_TOYS) February 15, 2018
2018 CONS SO FAR
Feb 16-18 Katsu (Attendee)
Mar 1-4 ECCC, WA (Guest)
Mar 9-11 Lex CC, KY (Guest)
Mar 30-Apr 1 AwesomeCon, DC (Guest)
Apr 21-22 Wales CC, UK (Guest)
May 5-6 CC Copenhagen, DK (Guest)
July 6-8 LAGC, London, UK (Guest)
July 19-22 SDCC (Guest w/ Aspen Comics)

— Ani-Mia 🍥 (@AniMiaOfficial) February 15, 2018
If you're looking for the promo comic for The Girl in the Green Silk Gown, Seanan McGuire announced via Twitter it can be found at SDCC as a handout from the Penguin-Random House booth.
It's going to be a free handout at #ECCC and #SDCC, from the Penguin-Random House booth!

— Seanan McGuire (@seananmcguire) February 16, 2018
Artist Mary Bellamy wants to do something a little special to commemorate her 10-year anniversary at SDCC with some new enamel pins from her Zorilita brand and posted some ideas she's kicking around. Let her know what you think.
https://www.instagram.com/p/BeQwBsvFTHJ/?tagged=sdcc2018
The British could never get their hands on "Red Jamie", but you can. Cryptozoic plans to debut their Jamie Fraser vinyl figure at SDCC this year.
"It doesn't matter where you came from. You are here now." #JamieFraser vinyl figure previewing at #NewYorkToyFair! @SamHeughan @Sony @Outlander_STARZ #NYTF #Outlander #Heughligans #ScotchOnTheRocks pic.twitter.com/IE7qd7u3NP

— Cryptozoic (@Cryptozoic) February 18, 2018
Sam will debut at San Diego Comic Con 😊

— Cryptozoic (@Cryptozoic) February 19, 2018
Does Lucasfilm ever do anything small? An exhibitor at Toy Fair let Justin LaSalata of Jedi News know that they "will be part of a 'very big' Star Wars pavilion" at SDCC. Since Star Wars already brings a huge presence to San Diego each year, we're not sure if their idea of "very big" means Death Star or Starkiller Base scale.
One exhibitor at Toy Fair said their booth space will be part of a "very big" #StarWars pavilion that Lucasfilm is bringing to SDCC this year.

— Justin LaSalata (@justinlasalata) February 20, 2018
Remember the good old days when SDCC and Gam3rCon happened at the same time? It looks like that won't happen for the second year in a row, as Gam3rCon announced on their website that the event will run from August 9-12 this year. It's still in San Diego, so if you miss America's Finest City, here is your excuse to come back.

Sho Murase, who has done artwork for DC, Disney, and so much more, has SDCC listed on her FAQ page as an upcoming convention. If you're interested in a commission from her, and we wouldn't blame you at all if you were, she details her commission request process here as well.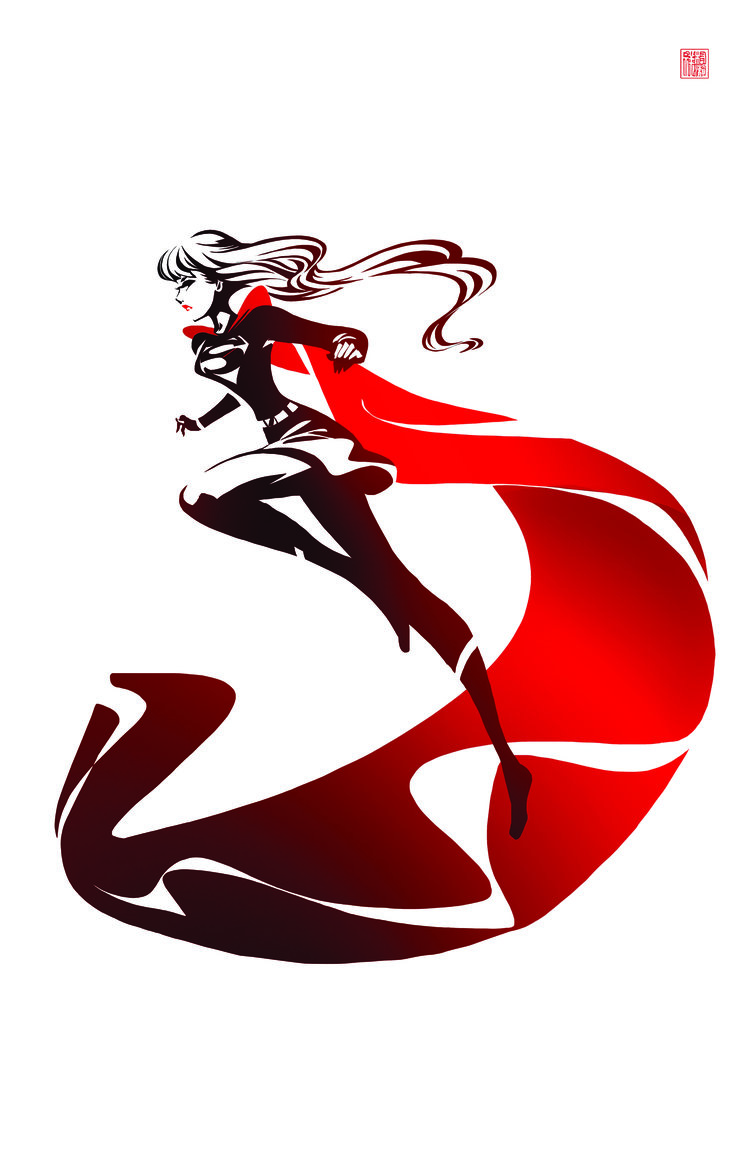 Wakanda forever! It wouldn't be a UTT without some crochet, and our friend, The Geeky Hooker, never disappoints. Her latest critters are straight from Wakanda: King T'Challa and his royal sibling, Shuri. If you want to snag either one, though, you'll have to follow Geeky Hooker on her Twitter and/or Facebook for clues as to where she's hiding them.
Those of us who are of a certain age, let's call us Generation X, grew up with the best toys action figures in the galaxy. Now, according to Jedi Temple Archives, we can find those 3.75 inch action figures again at SDCC this year when Hasbro offers their SDCC-exclusive items from The Vintage Collection. We don't yet know exactly what their exclusives will be, but we will be watching this very closely.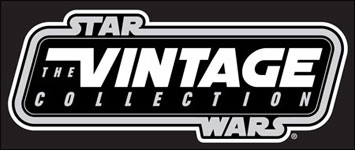 It is with great pride and tremendous excitement that we present our Sponsored Artist for #SDCC2018, @dawnmicaela ! Follow her, & check out her work: https://t.co/wRyd7BLOBD Stay tuned for more! #sdcc #sdcc18 #comiccon #sponsoredartist pic.twitter.com/xMlTqjByvY

— K.Workman Foundation (@kworkfoundation) February 27, 2018
Gaslamp Inebrioso! The SDCC Pub Crawl is back with a Harry Potter theme this year. You can join them in the Gaslamp on July 19. If you're interested in attending, you can let them know on their Facebook Event page. They're also looking for some funds to help offset some costs, so if you're willing to donate, you can do so through their GoFundMe page.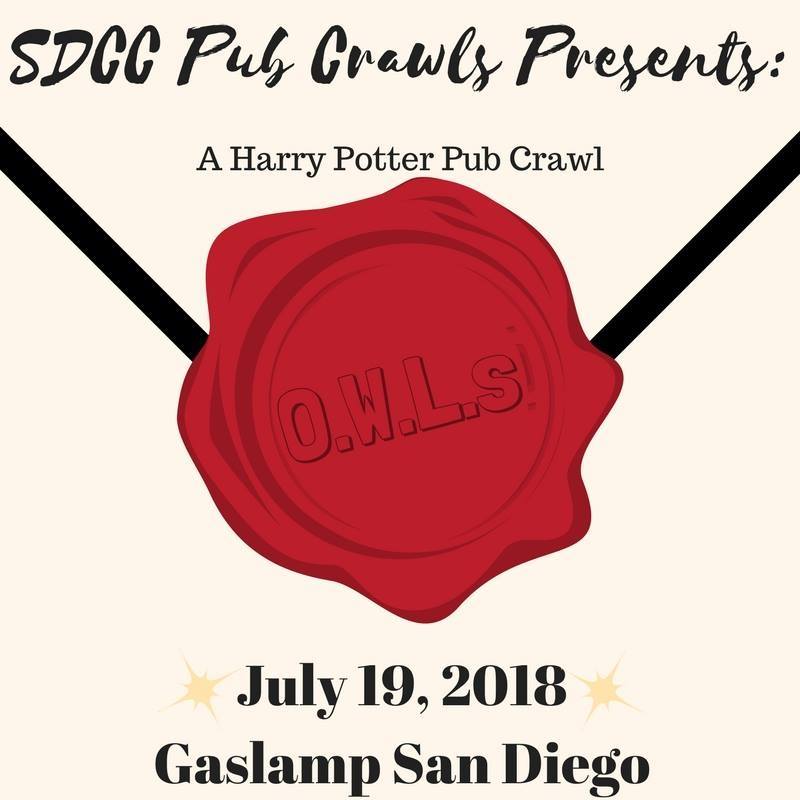 If you walk past Symbiote Studios' Booth 5636 without stopping, you're going to miss out. Symbiote always brings fun swag and games to SDCC, and according to their tweets, they're stepping up their game this year. They're usually in the corner next to the Funko booth, so you can pass the time with a rousing game of rock-paper-scissors.
#sdcc2018 is still a while away, but we are super excited. We are finishing up our exclusives and they are awesome. These are the best things we have offered at #SDCC . Also, we are increasing the amount of free swag at our booth. Lots of free plush and keychains. Booth 5636

— Symbiote Studios® | Toy Manufacturer (@symbiotestudios) March 7, 2018
Totally. Play rock, paper, scissors with Catnip Bravo (our mascot) everyone wins a keychain. Win enough and trade in for a plush. We have 500 Plushies to give away and hundreds of other prizes.

— Symbiote Studios® | Toy Manufacturer (@symbiotestudios) March 7, 2018
While it's not yet confirmed whether or not The Outpost will be at SDCC this year, Jake Stormoen tweeted to a fan that he is up for any and all conventions that will have him. This seems like a good sign, but we'll stay tuned and bring you more info and confirmation one way or another as soon as we hear it.
https://twitter.com/JakeStormoen/status/971484971411046400
Anything we missed? Let us know in the comments, drop us a line, or tweet us at @SD_Comic_Con.