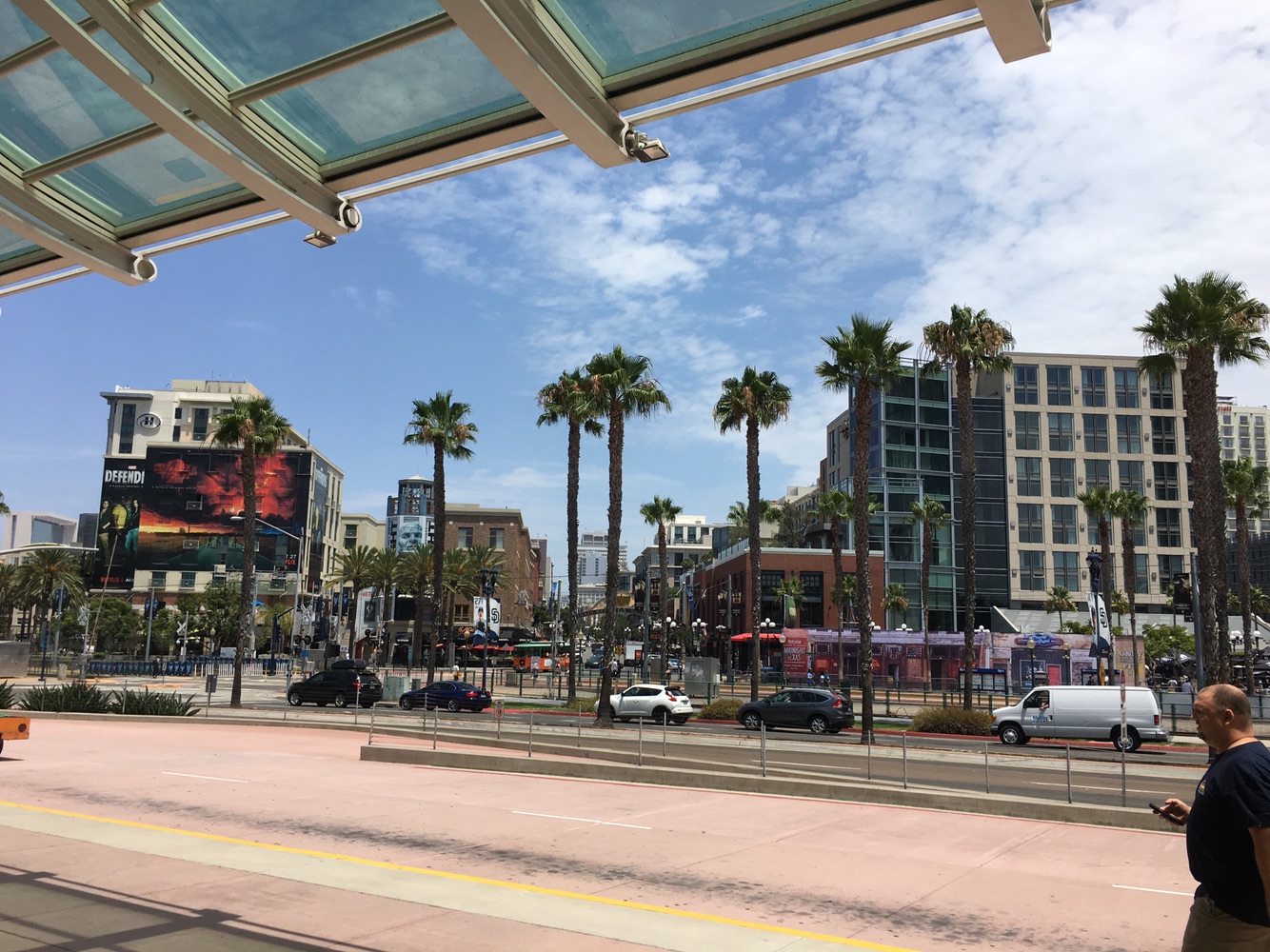 Hopefully by now, you've heard which hotel you'll be staying at for San Diego Comic-Con 2018 – but fear not! E-mails are still going out, and an entire second wave of e-mails will go out next Monday. However, in the mean time, let's talk about some happier Comic-Con news: Who you'll be seeing there.
From the Toucan Blog, here's another list of Special Guests headed to SDCC 2018:
Elizabeth Hand • Author, Cass Neary series
Ricardo Liniers Siri • Writer, artist, Macanudo, The Big Wet Balloon
Larry Marder • Cartoonist, Beanworld
Ann Nocenti • Writer, The Seeds, Daredevil, Catwoman
Peter J. Tomasi • Writer, Superman, Batman and Robin, The Bridge
Tillie Walden • Cartoonist, illustrator, Spinning, The End of Summer
Special guests typically receive a special "Spotlight" panel during the convention, so attendees have a chance to hear their favorite authors and artists speak live.
According to CCI, they'll announce additional guests next Monday – so keep your eyes peeled for more exciting announcements. You can also catch up on tons of other things and people who will be at San Diego Comic-Con in our Under the Tents updates.
Are you excited about these guests? Let us know in the comments.