Now that WonderCon Anaheim 2018 is behind us, it's time for us to focus our full attention on San Diego Comic-Con (not that it ever wavers). In this edition of Under the Tents, we have some juicy news from NBC Reverie's Sarah Shahi, teasers from Symbiote Studios and Patrick Ballesteros, commission openings from Brian Thies, and a lot more.
Here's a look at the new you might have missed:
Did you catch the screening of Reverie at WonderCon? If so, one of its stars, Sarah Shahi, expressed her gratitude on Twitter and said she would see us at "#comicconsandiego". We're pretty sure she meant #SDCC. While this doesn't confirm that the whole cast will be there (the show premieres sometime in the summer, but doesn't have an exact launch date yet), at least we know one member who will be.
Thank you to everyone who watched @NBCReverie at Wondercon!!
Can't wait to show you more! See you at #comicconsandiego but @ClexaCon first!

— Sarah Shahi (@sarahshahi) March 24, 2018
Speaking of WonderCon, Her Universe held a panel on Saturday, March 24, during which they announced they will be taking submissions for their SDCC show within a couple of weeks. Even more exciting was the announcement that new for 2018, they will be accepting submissions from "junior" designers, opening submissions to designers under 18 years old for the first time. We'll bring you more details on this as they come out.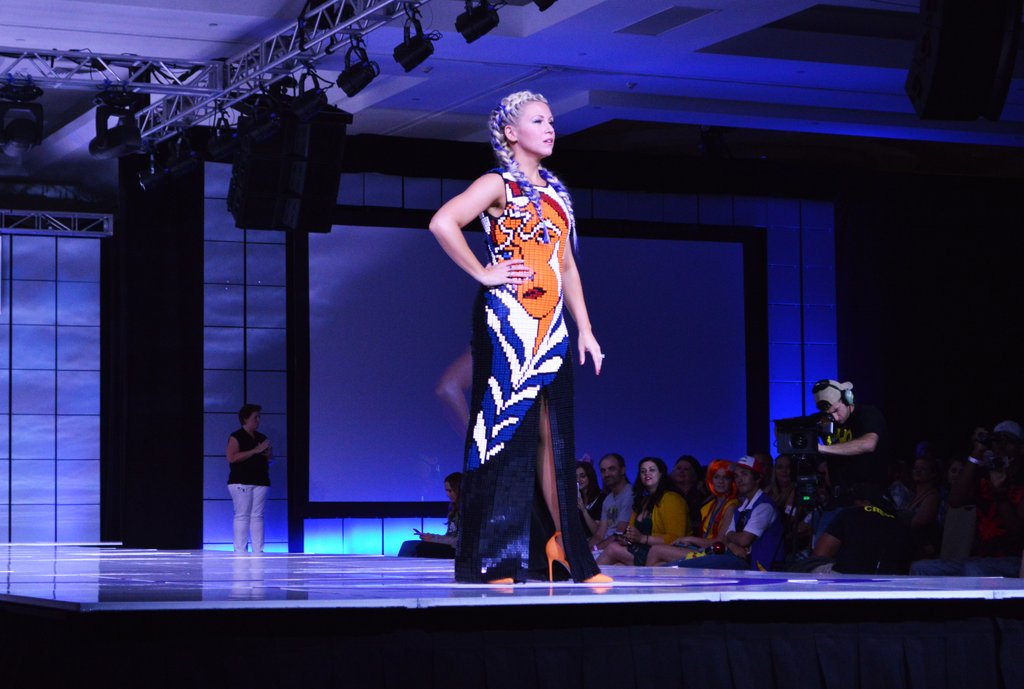 SPN fans rejoice! Once of our favorite offsites, Wayward Cocktails, is returning to SDCC this year. They are currently looking for sponsors and donations, so if you're willing/able to help, let them know. According to their follow-up tweet, they'll have more details "soon".
Wayward Cocktails is returning to San Diego Comic Con as a major offsite event this year celebrating Supernatural! Looking for sponsorship/donations to help make the event rock! Hit me up @funko @HotTopic @USAopoly @ASTROGLIDE @wattpad @MonogramDirect @Cryptozoic @WBHomeEnt #SDCC pic.twitter.com/xDxIwdjKa2

— TheWinchestersWiki (@SuperWiki) March 24, 2018
Pretty excited we will be able to celebrate Season 14 of #Supernatrual at #WaywardCocktails at #SDCC in July! (and that we don't need to change our artwork!) Ticket details coming soon! pic.twitter.com/wmBLuykmqj

— TheWinchestersWiki (@SuperWiki) April 2, 2018
There may still be 106 days until San Diego Comic-Con, but Symbiote Studios is wasting no time tweeting some teasers for what they'll have at their booth. You can guess what they are, or find their booth at SDCC (back in the corner next to Funko) to find out what these plushies will be.
The hardest plush projects are always ones that involve people. Getting a person's skin color correct in plush is so difficult. #SDCC exclusive we are working on has a very specific color. Oh Jeez! I hope we get it correct. pic.twitter.com/4vt7a3S36a

— Symbiote Studios® | Toy Manufacturer (@symbiotestudios) March 24, 2018
We have our eye on #SDCC2018 pic.twitter.com/WhHSc82GaX

— Symbiote Studios® | Toy Manufacturer (@symbiotestudios) March 27, 2018
3 Days: Who doesn't like pretty, pretty lights? Pick up one of these gorgeous wooden light boxes with Firefly themed cut-outs at booth 1092 during #WC18 pic.twitter.com/MzucDPKNcx

— California Browncoats – WonderCon Booth 889 (@CABrowncoats) March 20, 2018
We will most likely have them at SDCC, but no guarantees.

— California Browncoats – WonderCon Booth 889 (@CABrowncoats) March 23, 2018
https://twitter.com/MrTylerCrook/status/976849269780041731
Artist Matt Taylor tweeted that he will not have a table at SDCC this year. OK, now that the bad news is out of the way, his tweet also mentioned that he plans to do something for Comic-Con, since he will be hanging out. We'll have to wait and see what his plans are.
well, primarily it'll be me – i dont have a table or a booth i'll just be hanging out. but it would seem like a missed opportunity if i didnt have *something* happening…

— Matt Taylor (@MattTaylorDraws) March 22, 2018
Another artist following Matt Taylor's formula is LEGO artist Dan Veesenmeyer who also will not have a table this year but still plans to come hang out. We're sad to report he will not take SDCC commissions this year.
While I will be attending SDCC, I will not have a table there this year. I appreciate the interest and I had a few others ask and as of now I do not plan to offer pre ordered commissions for the event. Too difficult to arrange pick ups with a bunch of people. Sorry! https://t.co/YIOWrkI2Bo

— Dan Veesenmeyer (@dveese) April 3, 2018
Yes, @BrianDragos every year we host our Welcome Party at @Comic_Con; and once again it'll be on Thursday night of the con this year! https://t.co/rQpFvjT12Q

— Comic Book Legal Defense Fund (@CBLDF) March 28, 2018
Splash Page Comic Art artist Brian Thies is now taking SDCC commissions. We'll find him at Splash Page Comic Art's Booth 4400 (near the Hall G doors). See their official announcement for details on cost and how to order commissions. You can also find some samples of his commissions there as well as below.
It's true we wear our love for Patrick Ballesteros and his brilliant art on our collective sleeves. That being said, you'll understand how giddy we were when he tweeted his test designs for a new series he plans to debut at SDCC this year. If it's anything like these tests, we know it will be something you won't want to miss.
Top of the morning folks! Here's a sneak peek at some test designs I am doing for a new series debuting at #SDCC2018. Stay tuned for more cause Con is just 3 months away..yikes! #SDCC #artistalley #Yondu pic.twitter.com/ducOu1Io5p

— Patrick Ballesteros SDCC DD-08 (@PatrickBallest) April 2, 2018
DBZ fans, it's happening. The Dragon Ball Tour 2018, that is, and it's kicking off in San Diego in July. Does this mean it's kicking off at SDCC? No details have been published as of yet, but we suspect it just might be the case.

Hero Within creator Tony Kim let one of his fans down when he broke the news that his company would not be holding a party at WonderCon this year. However, it looks like they will be holding one for SDCC, so stay tuned for more info.
Thank you- no not at WonderCon but we'll bring Part 2 to SDCC this year!

— Hero Within @ Amazing Comic Con (@HeroWithinInc) March 23, 2018
Anything we missed? Let us know in the comments, drop us a line, or tweet us at @SD_Comic_Con.