Con season is upon us, my friends. SDCC news is beginning to trickle out faster, and we're here to bring it to you. This issue of Under the Tents brings SDCC teasers from Funko, Symbiote Studios, and a lot more.
Here's a look at the news you might have missed:
Collectible giant Funko's Twitter Q&A sessions have dropped a few SDCC teasers recently. When asked about a possible Thor: Ragnarok Pop!, Funko's reply was to simply wait for their SDCC Exclusives. They also confirmed that tickets for their upcoming Fundays will go on sale in May, so look for that announcement coming soon.
You're gonna want to watch our SDCC reveals in June

— Funko (@OriginalFunko) April 19, 2018
In May, as usual. But we expect they will go in seconds, so buckle up.

— Funko (@OriginalFunko) April 26, 2018
Funko didn't stop there. They also tweeted a teaser for another SDCC exclusive. What do you think it could be? Funko has enjoyed teasing us over its true identity.
What's this? Looks like #SDCC2018 samples are starting to arrive. Commence the guessing! pic.twitter.com/FfegfOtYY0

— Funko (@OriginalFunko) April 24, 2018
We just received a few more #SDCC 2018 exclusives! Any guesses? pic.twitter.com/cxgucKHGHx

— Funko (@OriginalFunko) May 1, 2018
The Gifted's Natalie Lynd shared a memory from last year's Comic-Con and seemed to imply we would see them there this year as well. While it's still a little too early for an official announcement, it certainly gives us something to expect soon.
https://www.instagram.com/p/Bh5L-WqHRzU/?taken-by=natalynlind
If you're a fan of artist Chandra Free, you're familiar with her "#CHANCON" when she comes to SDCC. It looks like she was able to move some things in her schedule to make "#CHANCON2018" happen this year. We'll look forward to seeing what brilliant work she brings with her this year.
https://www.instagram.com/p/Bh92iWxH-dU/?taken-by=spookychan
Another SDCC mainstay, Symbiote Studios, has also been tweeting teases for their SDCC 2018 exclusives. You'll find them at Booth #5636, right next to Funko.
We started our #SDCC2018 exclusives in September of 2017 and they are almost finished. We have put a lot of work into these and we hope you stop by booth 5636. In another dimension we finished these already. Wubba lubba dub dub pic.twitter.com/2kkFzQiLzu

— Symbiote Studios® | Toy Manufacturer (@symbiotestudios) April 25, 2018
Hi-Def sound's MAXD announced that their CEO will, once again, be a panelist at SDCC this year. They also plan to demonstrate their patented HD Audio Technology to con-goers and industry professionals.

Comic-Con International recently revealed this year's Eisner Award nominees. Did your favorite comic make the list?
IT'S FINALLY HERE AND WE COULDN'T BE MORE EXCITED! Feast your eyes on the 2018 #Eisner nominees! A huge thank you to our incredible judges and everyone that sent in submissions! https://t.co/tjyUIyzpoB #EisnerAwards #SDCC #SDCC2018

— San Diego Comic-Con (@Comic_Con) April 26, 2018
Unfortunately, one of the Eisner Award nominees, Saladin Ahmed, probably won't make it to SDCC this year due to domestic obligations.
https://twitter.com/saladinahmed/status/989618855638118401
Fans of writer Erica Schultz will be happy to see San Diego Comic-Con on her Convention Schedule. Stay tuned for info on panels and signings.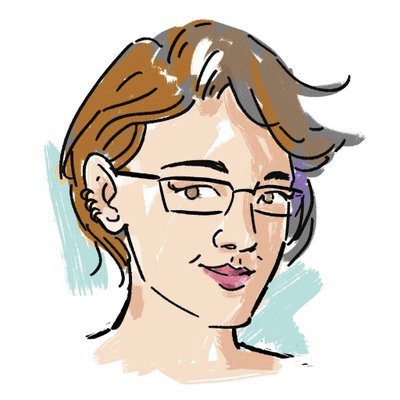 https://twitter.com/shanepierceart/status/990239055576293383
Artist Skottie Young announced via Twitter that while he won't have his own table or take commissions for SDCC 2018, he will be signing at Gentle Giant's booth.
sorry, i'm only doing signings at Gentle Giant. i'm not set up anywhere to do commissions.

— skottie young (@skottieyoung) April 24, 2018
I'm currently only taking commissions at the shows I attend. I'll be at tidewater, sdcc, EVO, nycc, otakon, ax, rhode island, and Fanime

— Edwin Huang (@ironpinky) April 24, 2018
Artist Terry Dodson announced via Twitter that he will be at SDCC this year in his usual spot, Booth #4706. You can find details about his con appearance and requesting commissions on his blog.
I will be at San Diego Comic Con this year – booth 4706 like usual – details at my blog – https://t.co/9LpSIovUEY– and check out my previous con posts to see how I handle sketch lists now – I take the list online about 2-3 weeks before the show.

— Terry Dodson (@TerryDodsonArt) April 13, 2018
If you're looking for PaperFilms at SDCC 2018, according to their Convention Schedule, you'll find them.

Artist Hai-Na-Nu Saulque, better known to con-goers as Nooligan, replied to a Twitter fan that he will be at SDCC this year.
I'll be there

— Hai-Na-Nu Saulque (@nooligan) March 19, 2018
Wynonna Earp writer, Emily Andras, is very supportive of the actors for whom she writes. While taking a moment to appreciate an Earper's comment on their very full con schedule, she reminded them to include SDCC among them. Does this mean we will see another Wynonna Earp party? We'll just have to wait and see.
Also SDCC in San Diego!

— Emily Andras (@emtothea) April 28, 2018
This year I am only doing 6, possibly 7 shows. I used the start of the year to focus on deadlines. So far I will be at SDCC & @ccpalmsprings17. Waiting for the rest to be announced, two of these are international. Can't wait to share more news when I can! 😃😃😃

— Agnes Garbowska (@AgnesGarbowska) April 27, 2018
Hey guys! Regretfully I've had to cancel a few of my appearances this year, including SDCC and Illuxcon. I also won't be able to table at TCAF this year, but will be in house for two really cool panels on Sunday! Thank you to all my fans for your patience and kindness. 🙂

— Sanya Anwar (@sanya01) April 24, 2018
Not only will UK artist Matt Taylor be at SDCC this year, he tweeted he will be bringing new art with him as well.
if you can find me, i will certainly sign anything you have. and yes, there will be new art at sdcc

— Matt Taylor (@MattTaylorDraws) April 13, 2018
Yeah sorry for the late reply I didn't get this in my notifications. I will be at SDCC this year.

— Sam Liu (@_samliu_) April 13, 2018
Thank you, Asami! Yes, I will be sharing a table with Alex again at SDCC. It's going to be fun! I hope to see you again! 💖

— Genevieve Tsai (@GenevieveTsai) April 3, 2018
Danika Stone exchanged a few tweets with a fan, during which she announced that she will be at SDCC this year and will be doing signings. Stay tuned for more info on those signings.
https://twitter.com/Danika_Stone/status/983770331394457606
Artist Michel Mulipola tweeted that he plans on being at SDCC this year with Headlocked Comics at Booth #1901.
Hey man, I do plan on being at #SDCC this year. Swing by the @HeadlockedComic booth #1901, I believe.

— Michel Mulipola (@bloodysamoan) April 26, 2018
The group at Flutter Comic had a great time at C2E2. More importantly, they're looking forward to their next con, which happens to be SDCC.
Another amazing year @c2e2 is in the books. Thanks to everyone who stopped by the booth & spread the word that we were here. Next con – #SDCC! #C2E22018 pic.twitter.com/YK7AFlWumx

— Flutter Comic (@FlutterComic) April 9, 2018
Our good friend, Patrick Ballesteros, always brings amazing work to SDCC. This year looks to be no exception, as he shows us in his latest SDCC tease. He also announced he is taking SDCC commissions. Since his table generally requires a line management volunteer, we recommend emailing him soon at iwantyourart@gmail.com to order your commission.
https://www.instagram.com/p/BhevLISl7hY/
Hey kids Christmas isn't here yet but @Comic_Con is right around the corner which means its commission time! My #SDCC2018 list is now open, please email iwantyourart@gmail.com w/ subject SDCC Commission & I will get back to you! Thanks & see you all soon. @SD_Comic_Con pic.twitter.com/COxzEz14pm

— Patrick Ballesteros SDCC DD-08 (@PatrickBallest) May 1, 2018
Artist Mary Bellamy is excited to bring an old character she shelved for a few years back to life in Cosmic Cupcake. Look for her to debut at SDCC this year from Antarctic Press.
https://www.instagram.com/p/Bhb4TkllMK_/
Anything we missed? Let us know in the comments, drop us a line, or tweet us at @SD_Comic_Con.