We hope you like being teased, because this edition of Under the Tents is full of teasers from Patrick Ballesteros, Upper Deck, Aaron Lopresti, and more. We're more than just teasers, though, with great announcements from NECA, J. Scott Campbell, and Mark Brooks, just to name a few.
Here's a look at what you might have missed:
Someone has it in for the Silver Surfer. Our good friend, Patrick Ballesteros, showed off another SDCC 2018 commission on Twitter, in which Silver Surfer falls victim to the Mad Titan's fiendish plan. Spoiler Alert: Silver Surfer was not in Avengers: Infinity War. If you weren't lucky enough to get on Ballesteros' SDCC 2018 commission list, don't forget that he'll be re-opening commissions sometime in early June.
Spoiler alert, Surfer boy did not survive Lil Thanos' tirade. Another commission for @Comic_Con. Slowly getting through these but making progress on the list! #thanos #SDCC2018 #AvengersInfinintyWar pic.twitter.com/ESmpwEV3QY

— Patrick Ballesteros SDCC DD-08 (@PatrickBallest) May 9, 2018
Artist Josh Figueroa will be in Artists Alley for SDCC 2018. Want to let him know you'll be there? You can via his Facebook Events page.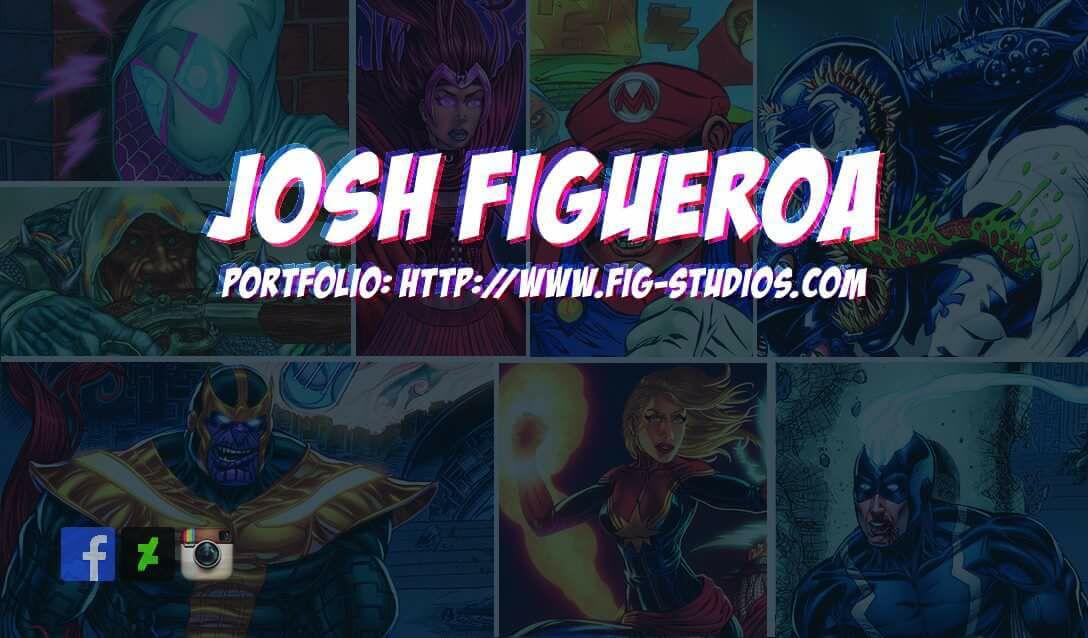 The folks at Drawn and Quarterly will be back at SDCC this year, and they're bringing Jason Lutes and Aminder Dhaliwal with them. You can find them at Booth #1629 on the Exhibit Hall floor.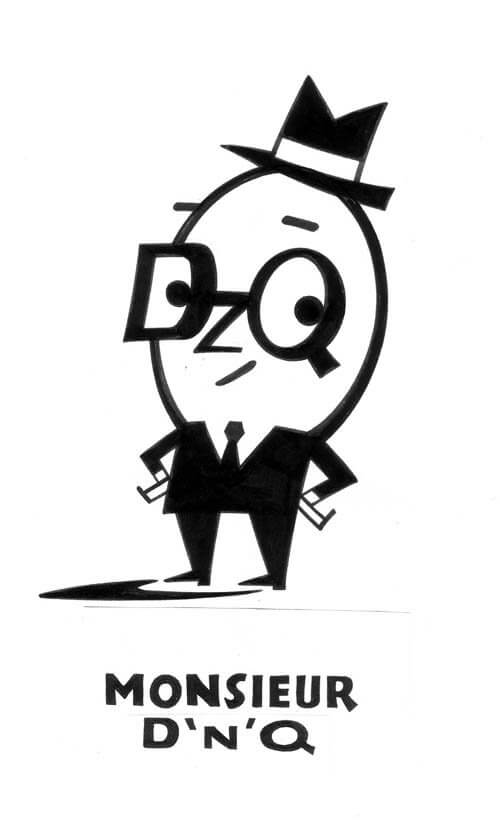 Is your youngster a big Star Wars fan but finding cosplay difficult to make around a wheelchair? Magic Wheelchair has the perfect solution. They've teamed up with Tom Spina Designs, Adam Savage and the Tested crew, Fon H Davis and Fonco Studios, Michael McMaster, Gordon Tarpley, Pixologic, Frank Ippolito, and Monster City Studios to bring us the Magic Wheelchair – Star Wars Experience. If you have a child between the age of 8-18 who is attending SDCC 2018 and relies on a wheelchair for mobility, they're eligible to win a Star Wars-themed Magic Wheelchair costume. To enter, fill out their form on their contest page.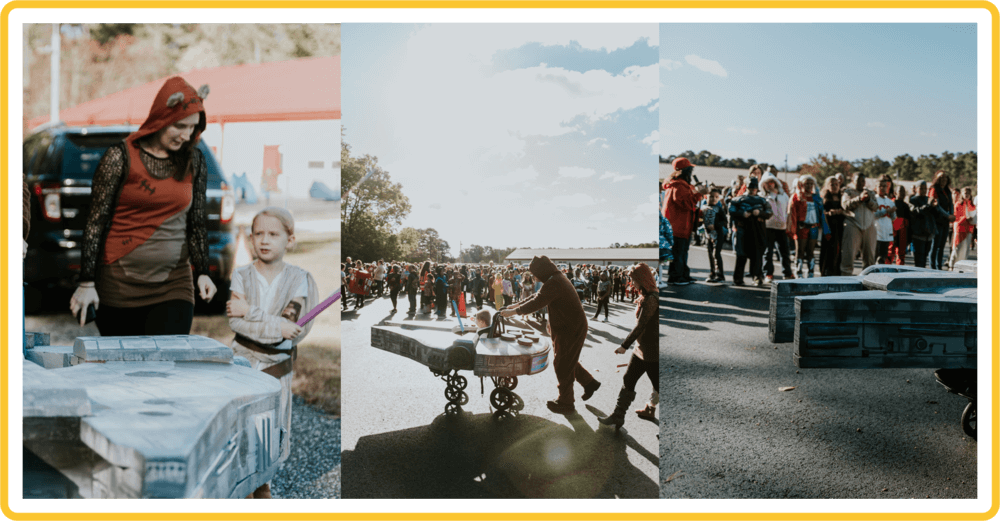 Artist J. Scott Campbell included SDCC 2018 on his Conventions page. Although there is no booth number listed, he will be signing daily at his booth.

No, they don't just spin a globe and pick whichever spot their finger lands on. If you've ever wondered what goes into location scouting in Hollywood, you'll want to be front and center for the Location Managers Guild International's sixth annual Hollywood Location Scouts Panel. We don't have a date or time for the panel yet, but we'll keep our eyes out to see when (not to mention where) it will be held.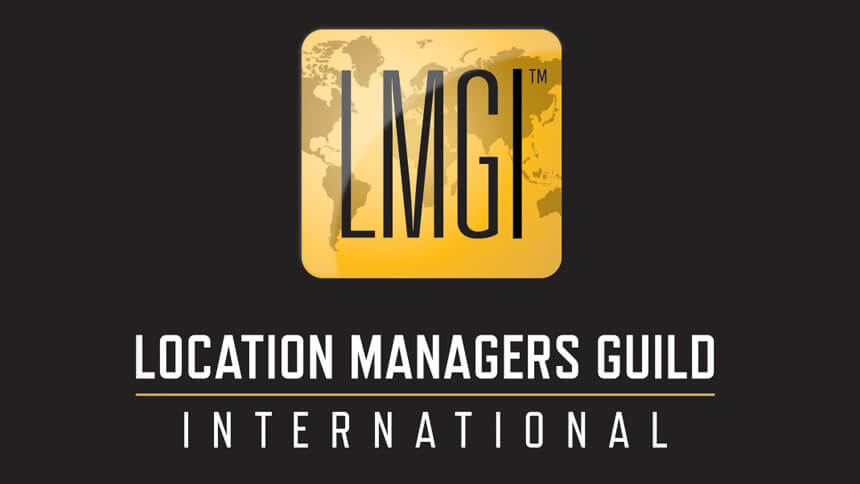 If you're a fan of Star Trek, The Orville, or sci-fi in general, we've got the meet-up for you. While exact details, including the time and date, aren't locked down – you can RSVP and find more information on the Facebook Event page.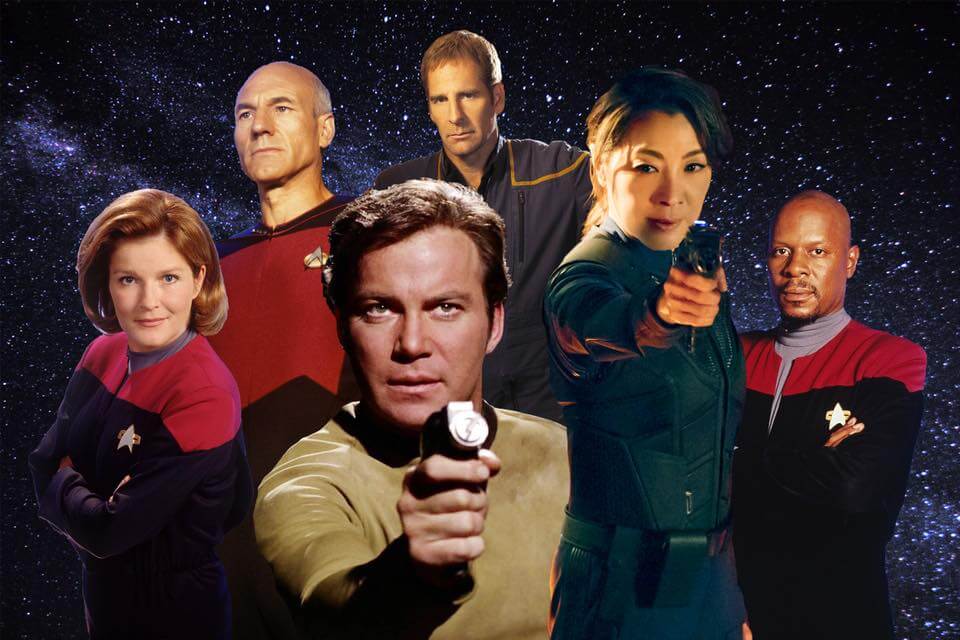 Are you a fan of cosplaying the biggest badass to come out of The Walking Dead? Then you'll want to meet up with fellow Negans at the WE ARE NEGAN event during SDCC. They plan to meet in a non-badge area at some time other than The Walking Dead panel, so you'll have no excuse not to go. Let them know you'll be there by responding to their Facebook Event page.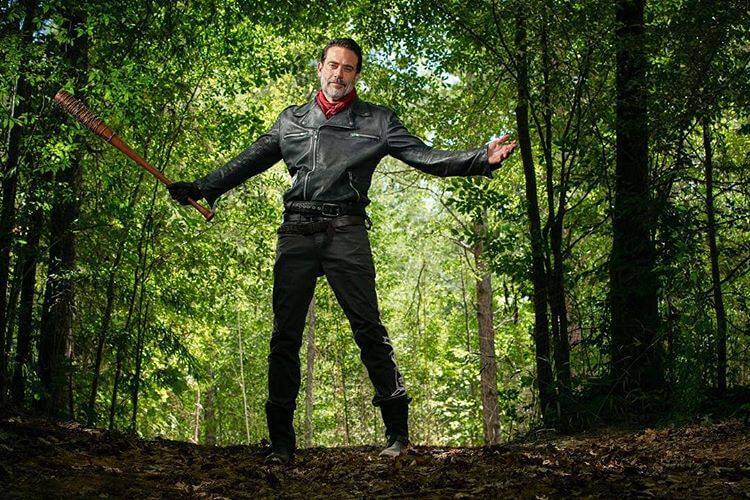 Fans of Rick and Morty were thrilled last week when the show announced 70 more episodes to come as well as the Rickmobile rolling back into SDCC. If that's not enough, Kitty's Cosplay is holding a Rick and Morty meet-up Thursday-Sunday during SDCC. You can find more info and let them know you're coming on their Facebook Event page.

Marvel illustrator Mark Brooks took to Facebook to announce that he and several more Marvel artists, including Terry Dodson, Dan Panosian, Frank Cho, and Dave Johnson, are getting together to offer exclusive enamel pins for SDCC 2018. You can see what Brooks plans to offer in the photo below. We'll keep an eye out for more info on this, including more artists involved and what they plan to bring to SDCC.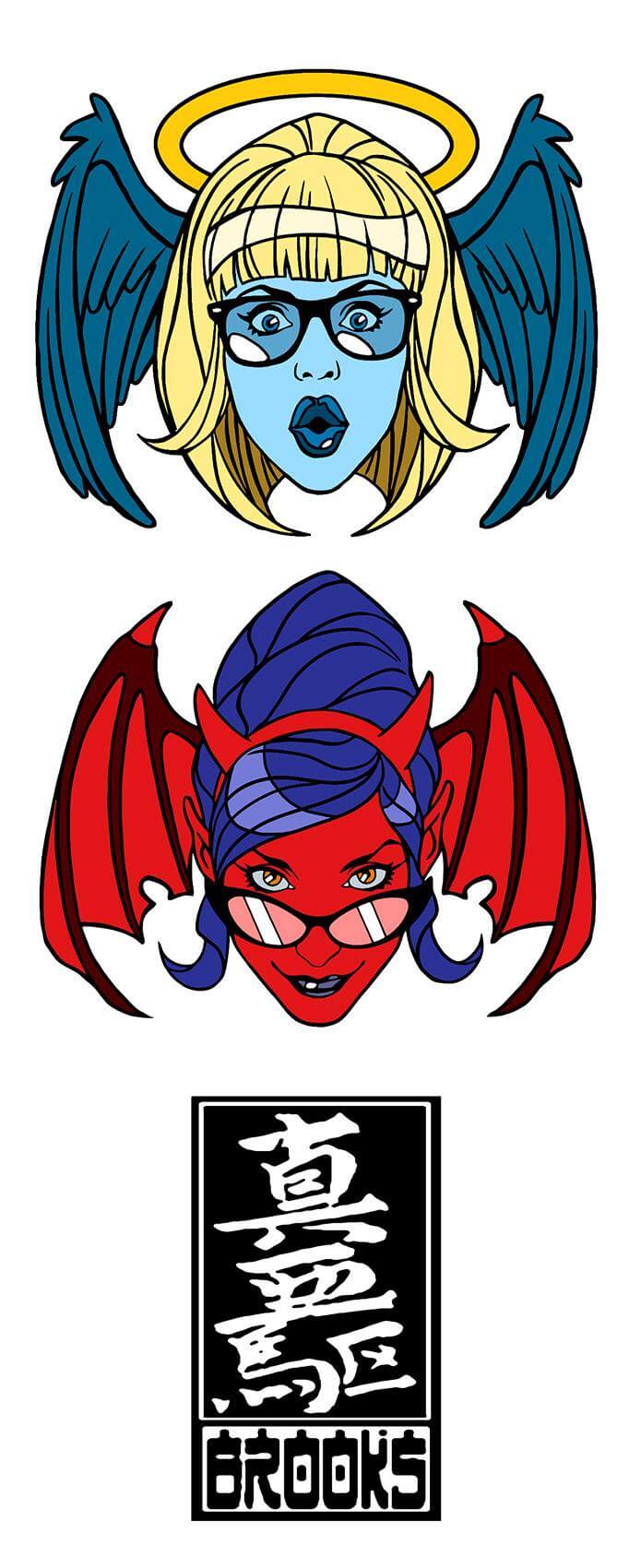 SupernaturalWiki is hard at work planning their Wayward Cocktails party for SDCC 2018. You can find them at the Analog Bar on Thursday, July 19. There's no details yet on the time or how to score tickets yet, but we'll update our Offsites calendar with more information as we get it.
Lots of planning afoot for #WaywardCocktails at #SDCC @AnalogBar on Thursday 7/19. Looking forward to celebrating Season 14 of Supernatural… and Season 1 of #WaywardSisters ! So gove us that announcement @TheCW ! pic.twitter.com/W90NRWrVyM

— TheWinchestersWiki (@SuperWiki) May 10, 2018
NECA announced via Twitter that they will begin announcing their SDCC exclusives at the end of this month. Of course, we'll let you know as soon as those announcements drop.
SDCC exclusives will start to be revealed near end of month, we offered Chef Freddy today, always more on deck https://t.co/4zIBeE6TlV

— NECA (@NECA_TOYS) May 10, 2018
Artist Agnes Garbowska has a busy con schedule coming up, as she posted on Twitter. Lucky for us, SDCC is included in that hectic schedule.
I'm going to be set up at @fivepointsfest in June in NYC! Hope to see you all there. 😃😃 #fivepointsfest #fivepointsfestival #nyc #brooklyn #newyork #newyorkcity #comic #art #comics #comicbooks #mylittlepony #mlp #DCSuperHeroGirls #dccomics

Next shows after that are SDCC and… pic.twitter.com/RhlRmCB8SM

— Agnes Garbowska (@AgnesGarbowska) May 11, 2018
Artist/writer Aaron Lopresti gave his Twitter followers a little SDCC tease when he tweeted an early start to an SDCC exclusive print that we know is going to look amazing once it's finished.
very early stages of a #SDCC exclusive print. pic.twitter.com/nmkwgWSu2c

— aaronlopresti (@aaronlopresti) May 11, 2018
In addition to their DragonBall tour exclusives that are coming to San Diego Comic-Con, Tamashii Nations has a few other things up their sleeves. Namely? Power Rangers. The toy company teased on Instagram that "this year will be BIG" and that "more details [are] coming soon".
https://www.instagram.com/p/Bio3NKPHM46/?hl=en&taken-by=instamashii
If you've missed Image Comics' CHEW artist Rob Guillory at SDCC, he's making his triumphant return this year, to promote the upcoming Farmhand #1.
https://twitter.com/Rob_guillory/status/994981695165227008
When you're battling Thanos, you need all the friends you can get. Marvel and Upper Deck have teamed up to release a set of fine art prints inspired by the original Infinity Gauntlet stories. Their first triptych comes from artist Crystal Graziano and will be released later this month. An additional triptych will be revealed in June, and the centerpiece featuring Thanos with all of the Infinity Stones as well as Lady Death will be making its debut at SDCC 2018. [Thanks to Ben Young for the heads up!]
Artist Nate Powell is taking his Come Again comic on the road with him, and he's stopping at SDCC (among other cons). Hopefully, we'll see further details soon.
I'm working out details of a COME AGAIN tour later this year (and into the next!)— so far SDCC, Arkansas, Bloomington & Indy IN, Chicago, Brooklyn, SPX, CXC, St. Louis, MICE, Seattle, Miami. More info & cities soon!

— Nate Powell (@Nate_Powell_Art) May 14, 2018
"Thanos is coming…" At least, that's what Entertainment Earth is teasing. The pop culture collectible vendor always brings their A-game to SDCC, and this teaser shows us we should expect more of the same.
#SDCC #SDCC2018 #ThanosisComing #InfinityWar #iCollectatEE pic.twitter.com/gxIMOwzWlT

— Entertainment Earth (@EntEarth) May 14, 2018
Anything we missed? Let us know in the comments, drop us a line, or tweet us at @SD_Comic_Con.