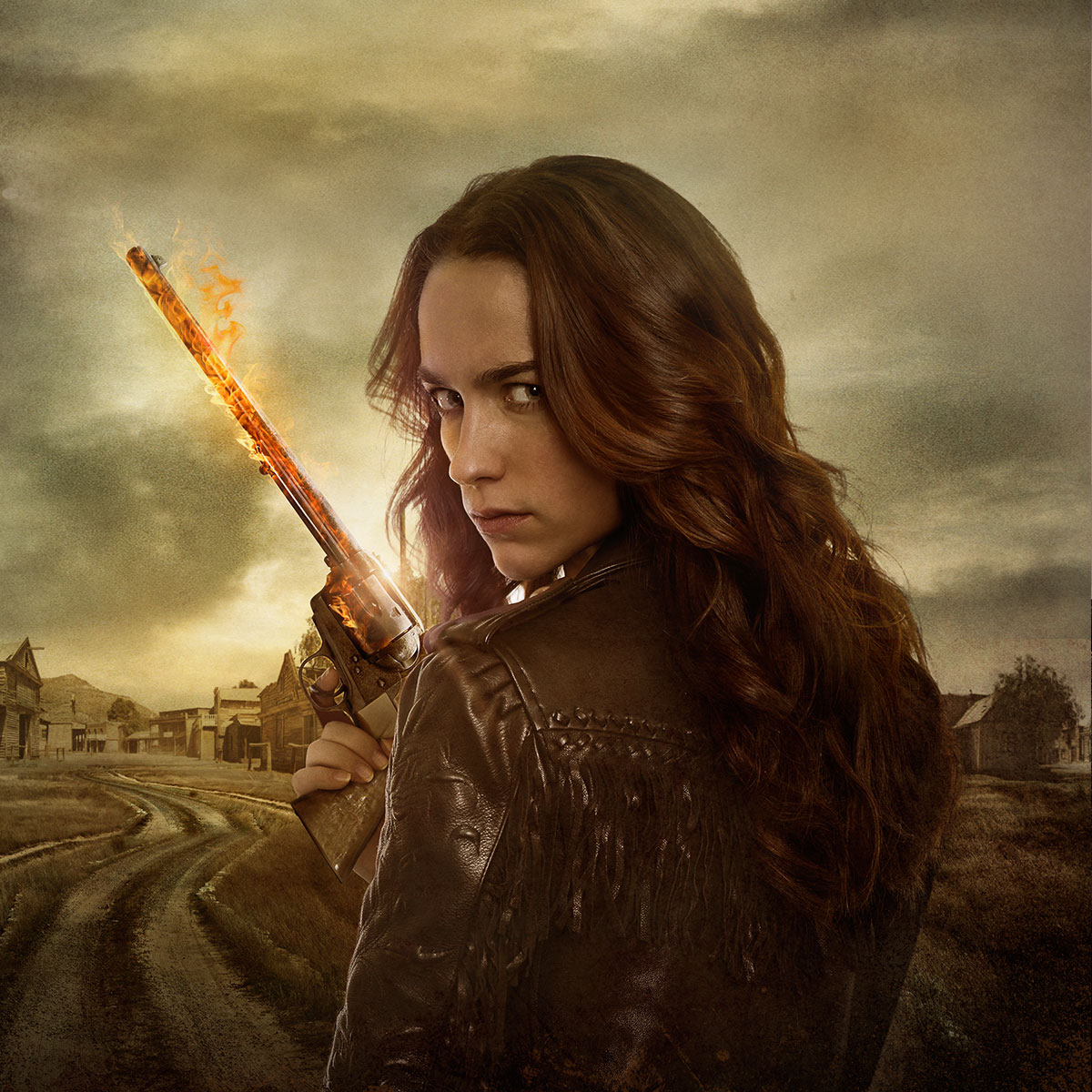 Wynonna Earp is saddling up for San Diego Comic-Con 2018.
The series, which airs on Syfy and is based on the IDW comic book series by Beau Smith, has always had a friendly relationship with San Diego Comic-Con and its fans. For the past two years, cast members have appeared not just on panels at the convention center, but also at Wynonna Earp parties and meet and greets offsite at IDW's San Diego Comic Art Gallery. Last year, during the SDCC panel, they even announced the series' third season renewal.
And now it appears that they're coming back, guns blazing, in 2018. Syfy announced today that the third season will premiere on Friday, July 20 – right in the middle of this year's convention. That was already a good sign of things to come, but then series creator Emily Andras tweeted, "Fuckin' A we are going to kill this premiere at #SDCC!".
Fuckin' A we are gonna kill this premiere at #SDCC! #WynonnaEarp https://t.co/PXOi0UQiS4

— Emily Andras (@emtothea) May 10, 2018
So Earpers, what does that mean for a 2018 presence? We'd fully expect a panel (which last year included cast members Melanie Scrofano, Tim Rozon, Dominique Provost-Chalkley, Shamier Anderson, Katherine Barrell, Tamara Duarte and Varun Saranga – as well as Andras and Smith), IDW booth appearances, and – considering the season will be premiering during actual Comic-Con – we'd probably expect a fan party similar to 2017's, likely at IDW's San Diego Comic Art Gallery. That star-studded event offered attendees a chance to mingle with the cast, eat donuts, and sip whiskey. IDW gave away several tickets via social media – but for those who didn't want to tempt their luck to fate, they also ran an Indiegogo campaign with tickets starting at $250. There's no word yet on what a party for 2018 would look like.
Except, of course, for this:
— Emily Andras (@emtothea) May 10, 2018
Are you excited about Wynonna Earp returning to San Diego Comic-Con? Let us know in the comments.