Every week from now until San Diego Comic-Con, we're celebrating you: our readers! So let's meet this week's Attendee of the week: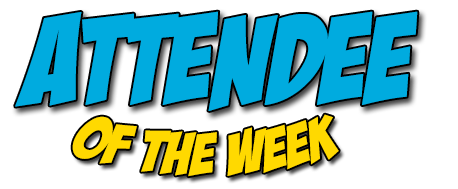 Attendee Name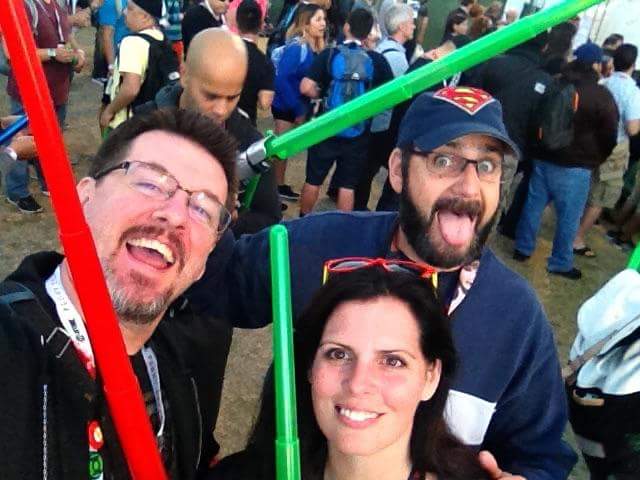 Where are you traveling from?
Glendale, AZ
How many years have you been attending?
First attendance was 2001. Have been to SDCC about 10 times over the years.
What was your favorite panel and why?
By far, the Star Wars: The Force Awakens panel in 2015. It was a panel that kept surprising and rewarding. First, they brought out the new cast of the movie. Then, slowly one by one they introduced the original cast: Mark Hamill, Carrie Fisher, then a question was asked how Harrison was doing after his on-set injury. The response was "well, why don't we ask him" – and Harrison walked out. The cheers, the applause, the goose bumps. Wrapping up the panel JJ invited the entire Hall H to a Star Wars themed concert by the San Diego symphony… with complimentary light sabers! As if that wasn't enough, the final concert piece was accompanied by a spectacular fireworks display.  Such a great memory.
What is your favorite exhibitor or artist booth and why?
Gotta say Sideshow.  Always really cool stuff and knows how to put things on display.  Now if only I could ever afford anything from there.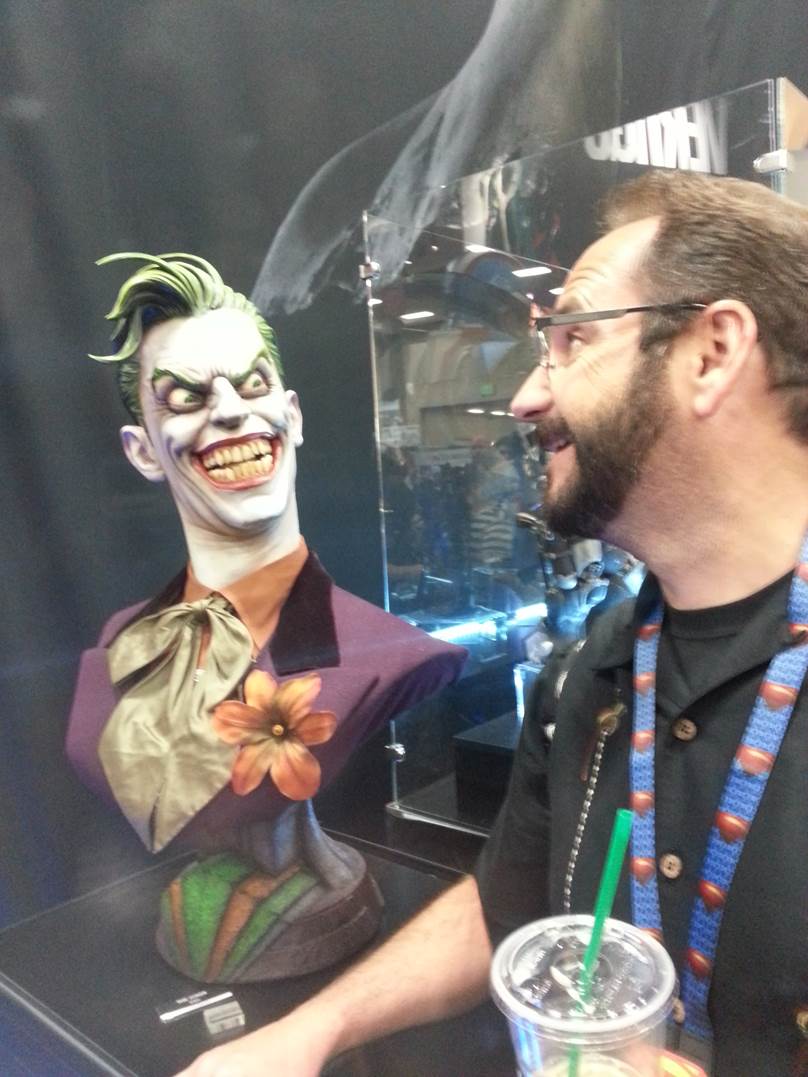 What's your favorite item you've ever taken home from the convention (swag, exclusive, merch, etc.)?
I received a business card from Bryan Cranston a few years back who was posing as a mask maker (see #9). Its been in my wallet ever since..
What was your favorite autograph session and why?
I got a few Umbrella Academy things signed for my wife who is a big Gerard Way fan. For me personally, it was quite cool getting books signed from Berkeley Breathed, creator of Bloom County. (I must remember to bring my stuffed Bill the Cat to have him sign this year).
What is your favorite con snack?
We bring Bit o' Honeys in our backpack to help pass the time in line for Hall H.
Tell us about your most memorable celebrity encounter?
I met Bryan Cranston the final year of Breaking Bad – on the con floor, just walking around. The odd thing is what I thought was Bryan Cranston, ended up just a guy in a mask… which ended up being Bryan Cranston. Confused yet? Bryan Cranston was walking around in a Bryan Cranston mask.  Damn you, Cranston.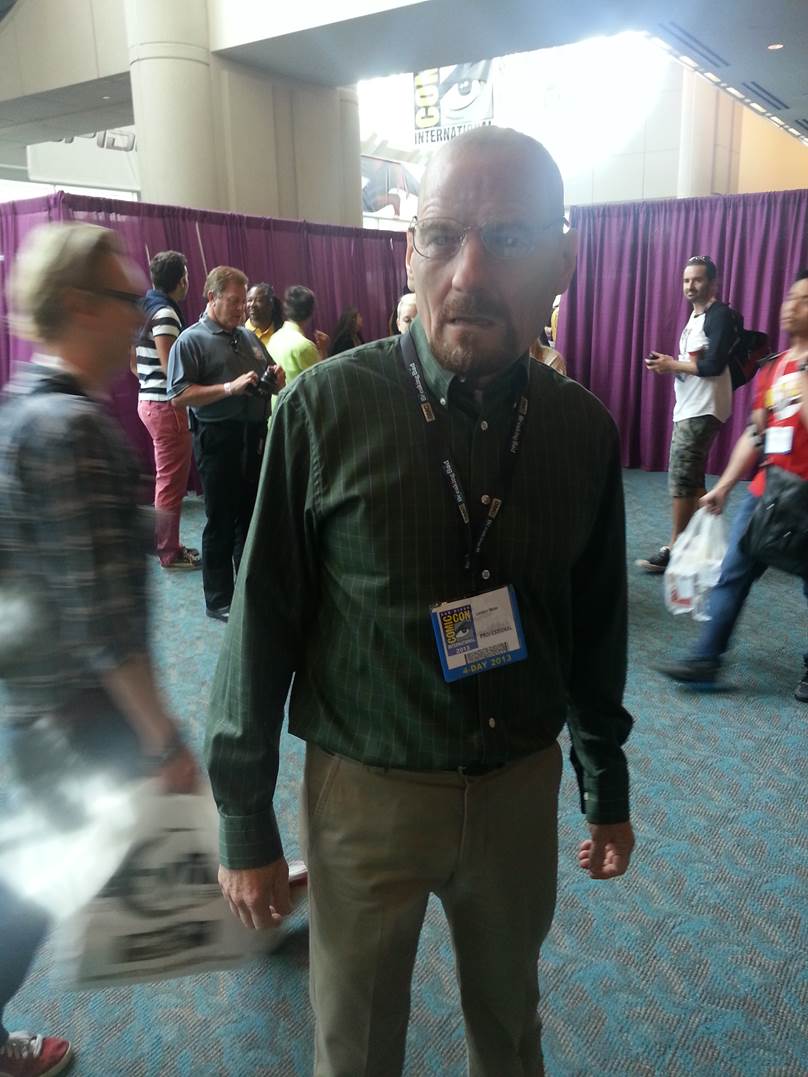 What is (or was) your favorite offsite and why?
My wife and I got in to the premiere of Outlander at the Spreckles theater in 2014. They showed the full first episode and had the cast and author on stage, and a live performance from Bear McCreary who did the opening music for Outlander as well as music for Walking Dead and other hit shows.
What is your favorite restaurant in downtown San Diego?
Richard Walkers Pancake House… worth the wait. Trust me.
What is your favorite Comic-Con memory/moment?
Last year my wife (who is a huge Outlander fan, read all the books) and I decide to grab lunch outside by the Hilton. While having lunch the cast and crew from Outlander come out of the hotel for a group photo – right in front of us!   Pretty cool.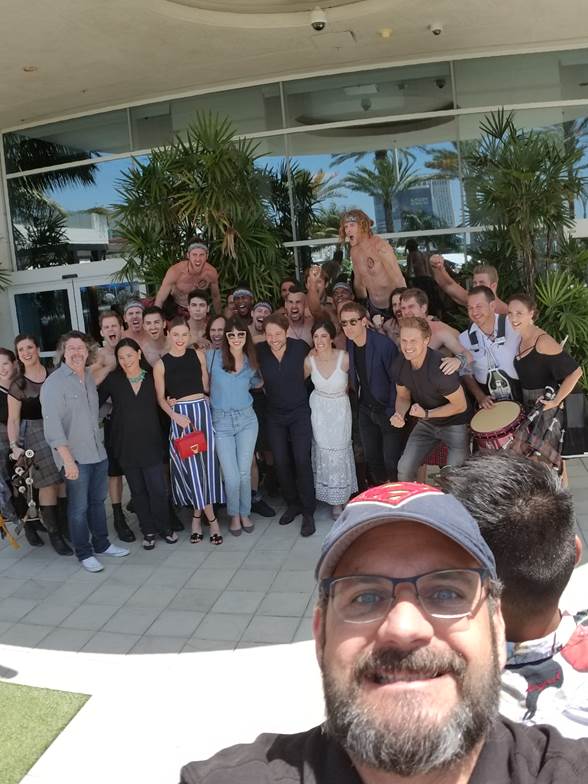 Do you have any advice for a first time attendee?
Continue to follow the Unofficial SDCC Blog… I can't imagine getting prepped for SDCC without it. While at the Con, Twitter is your friend. I never use Twitter throughout the year, but during the Con it's a very useful tool. Follow @Comic_Con, @SD_Comic_Con, @Ballroom20line, @HallHLine, @ConanOBrien, um… follow everyone you would be interested in that weekend. I have won groovy contests, been updated on lines, I have seen lost badges found, and saved a lot of headache due to having this information at my fingertips.
Want to be featured as our Attendee of the Week? Find out how!