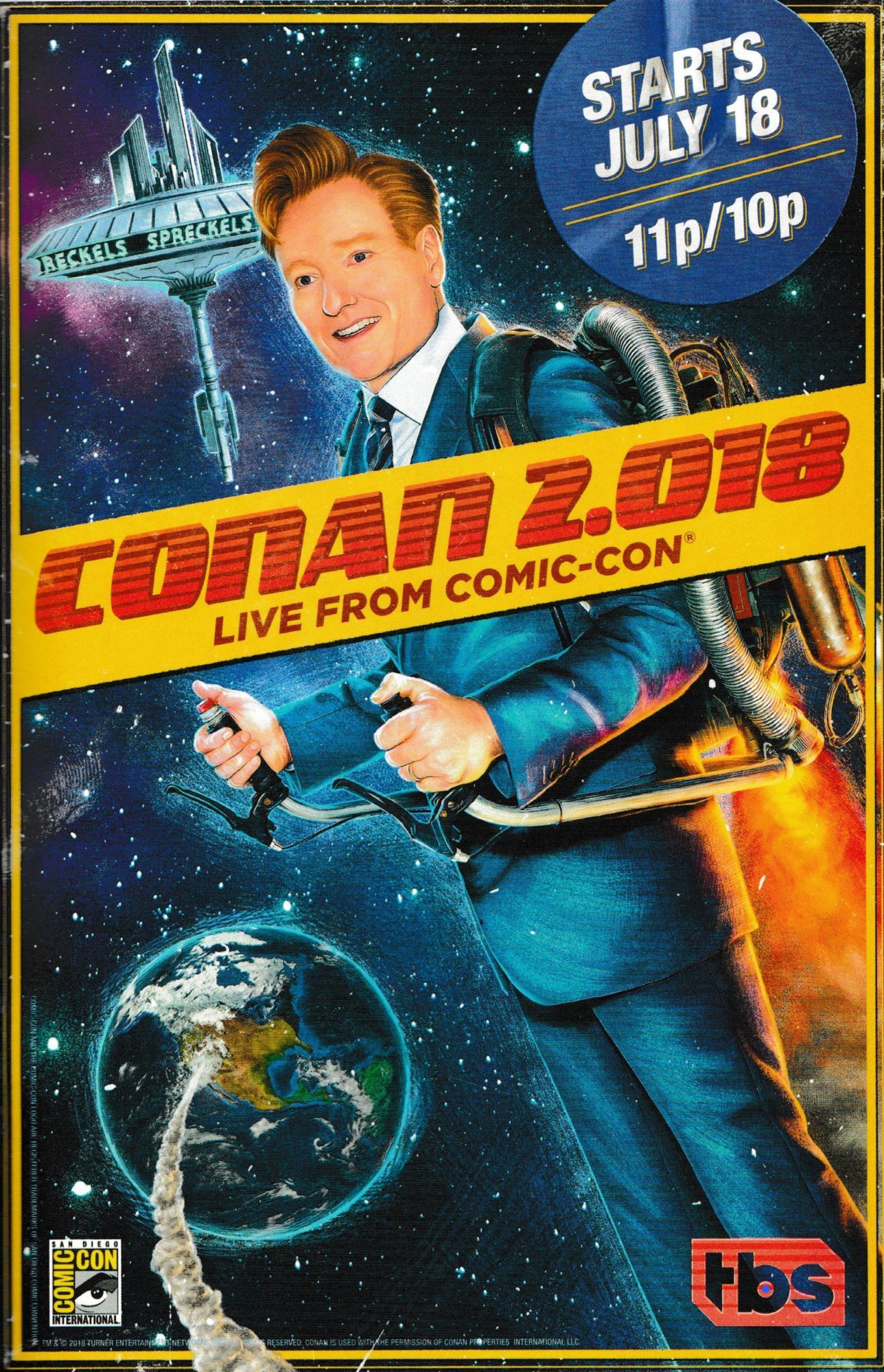 The Conan San Diego Comic-Con dates have quietly gone up on 1iota, the ticketing website that distributes tickets to the tapings. They're not currently live – but they are "coming soon". It's likely all a sign of things to come soon. Very soon.
As we previously reported, just like in years past, there will be four tapings during San Diego Comic-Con at the Spreckles Theater, Wednesday, July 18 – Saturday, July 21. This is currently (subject to change) the schedule:
Wednesday, July 18 at 3PM
Thursday, July 19 at 3:15PM
Friday, July 20 at 4PM
Saturday, July 21 at 5PM
There's no word yet on guests for this year's event, but in the past, it's included everyone from the cast of Suicide Squad to Game of Thrones.