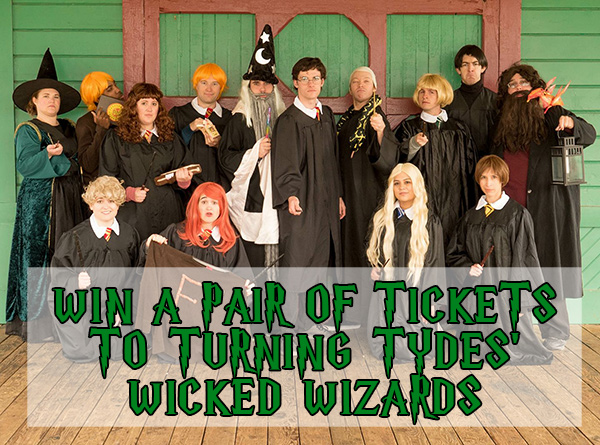 Yer a singing wizard, Harry!
Turning Tydes Theatre Company, the brilliant minds who have brought Comic-Con attendees such musical mash-ups as The Phantom of the Empire and Into the Walker Woods, return to bring attendees a whole new musical mash-up, Wicked Wizards: A Potter Parody.
The new musical combines Wicked with the world of Harry Potter, and features songs such as "No One Names the Wizard", "Azkaban Life", and "A Wizard Am I". Plus, of course, "Defying Voldemort".
San Diego Comic-Con attendees will have a chance to see the show Thursday, July 19 – Sunday, July 22 nightly at 7:30PM (yes, a Sunday night offsite!).
So how do you join in on the fun? You can grab a ticket, which are on sale now for just $30.
Or, you can follow the instructions below, and enter by Monday, June 25 at 11:59PM PT for a chance to win a pair of tickets. A winner will be selected at random, and have 24 hours to claim their prize.
So what are you waiting for? It will be an evening that defies gravity.