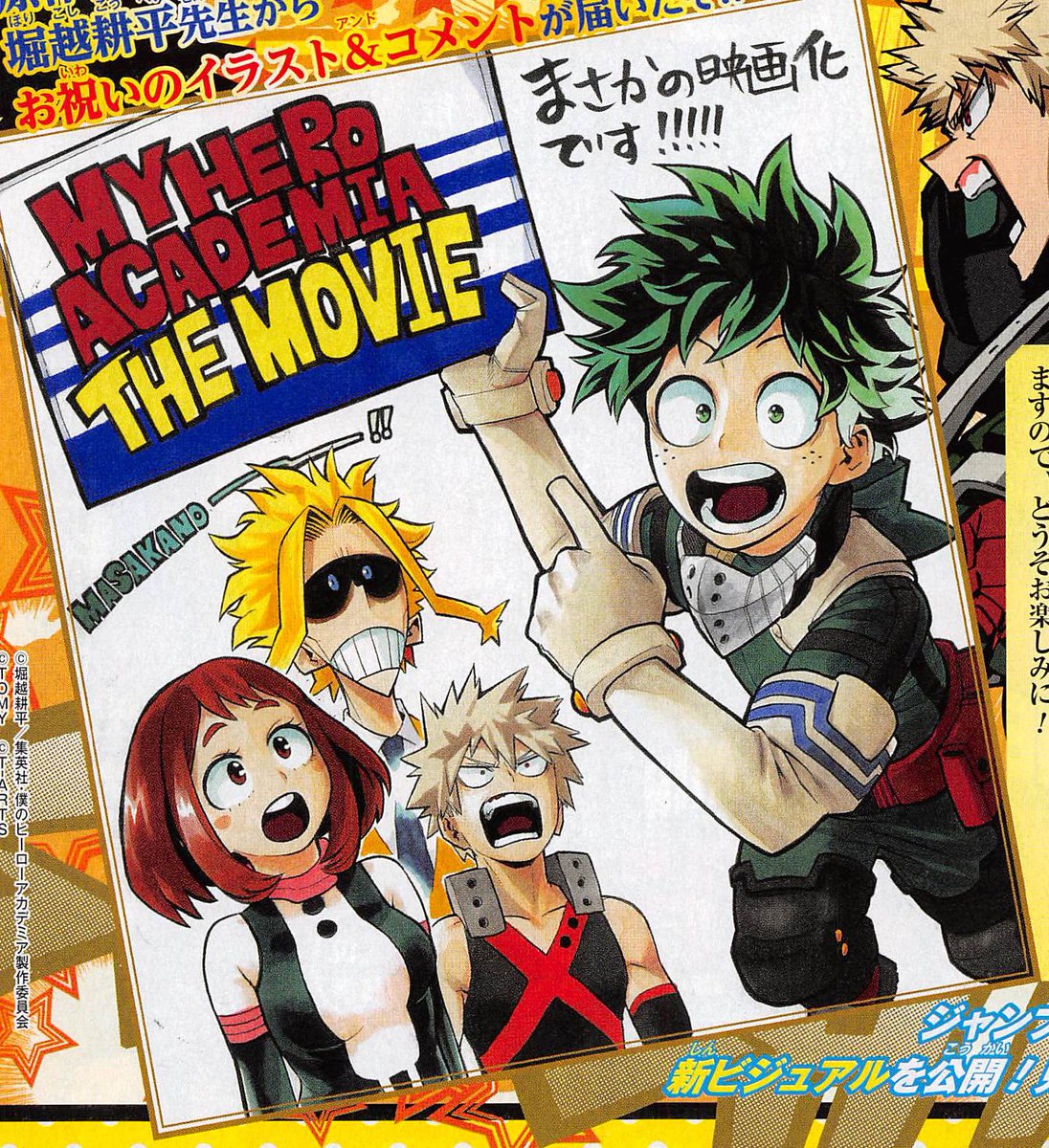 ComicBook.com reports that the film My Hero Academia the Movie: Two Heroes — which tells an original story not covered in the manga — will be screening for San Diego Comic-Con attendees. There's no word yet on whether that screening will take place inside or outside of the convention center, but we'll update when we know more.
My Hero Academia the Movie: Two Heroes follows Deku and All Might as they receive an invitation to travel overseas to a giant artificial moving city called I-Island, a kind of science Hollywood. I-Island is holding an exhibition called I-Expo to schowcase the results of Quirk and hero item research — but the island's impregnable security system is hacked by villains, and our heroes must try to save the day.
The film — which is set to be released on August 3 in Japan and in the fall for the US and Canada — will first screen at Anime Expo.
It's a good bet that My Hero Academia creator Kohei Horikoshi, who is making his first-ever North American professional appearance at San Diego Comic-Con thanks to VIZ Media, will be in attendance at the SDCC screening.