In addition to the Peanuts Off-Site in the Gaslamp, you can also find your favorite Peanuts crew on the San Diego Comic-Con show floor, at Booth #1635.
This year, they're teaming up with NASA to celebrate the 50th anniversary of the historical partnership between NASA and Snoopy. You'll get a NASA x Snoopy panel discussion, and a booth with all kinds of exclusive NASA x Snoopy merchandise.
Here's a look at some of the exclusives:
Zine – 'Mission (Out of) Control' – $10
Before Woodstock and his Mission Control bird buddies send Snoopy to the moon they've got to make a cup of coffee first! "Mission (out of) Control" is laugh-out-loud mayhem and an SDCC mini-comic exclusive from Charles M. Schulz and PEANUTS! 20 pages, full color.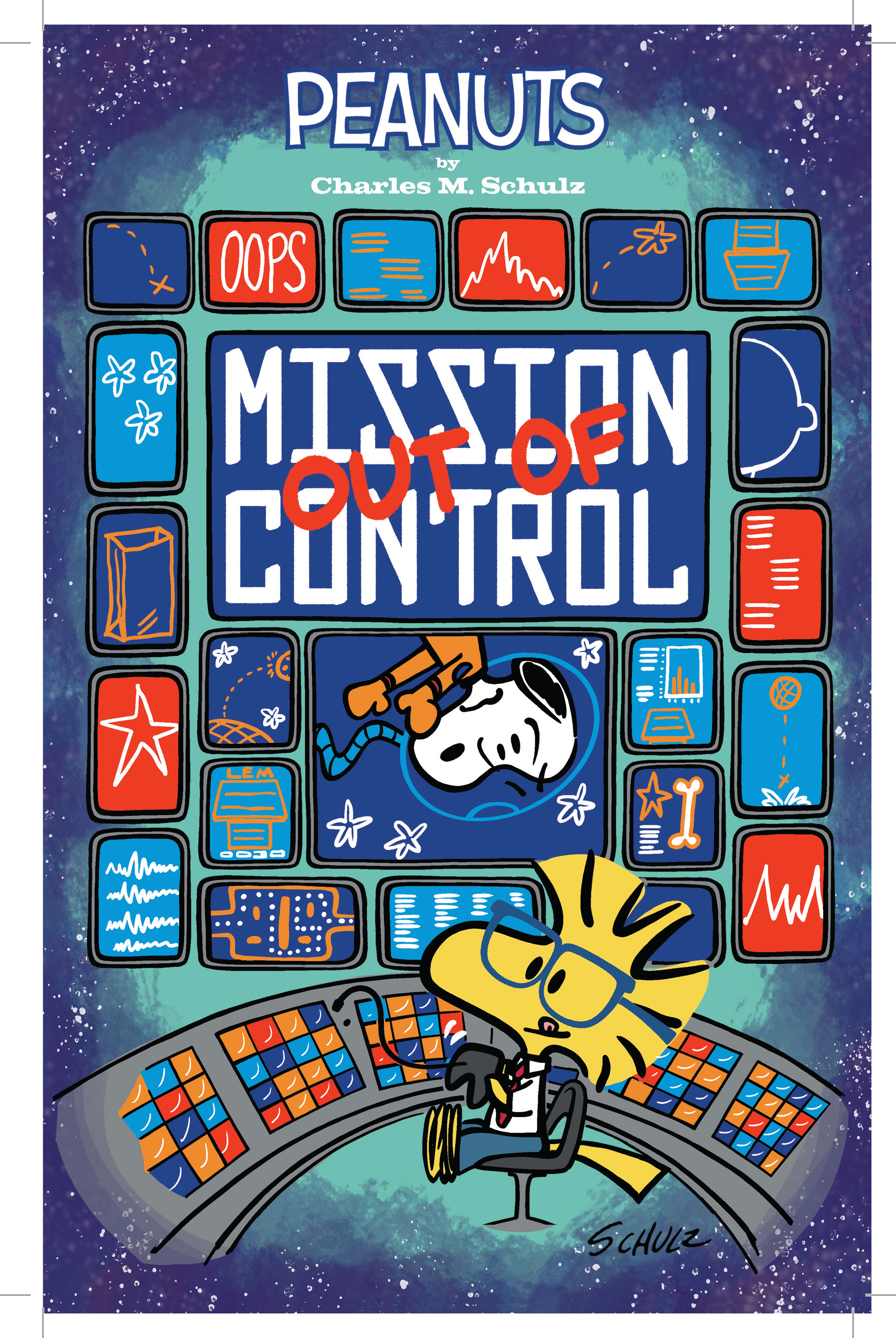 Exclusive Lanyards – $4
Get this year's Peanuts lanyard, decked out with space travelers Snoopy and Woodstock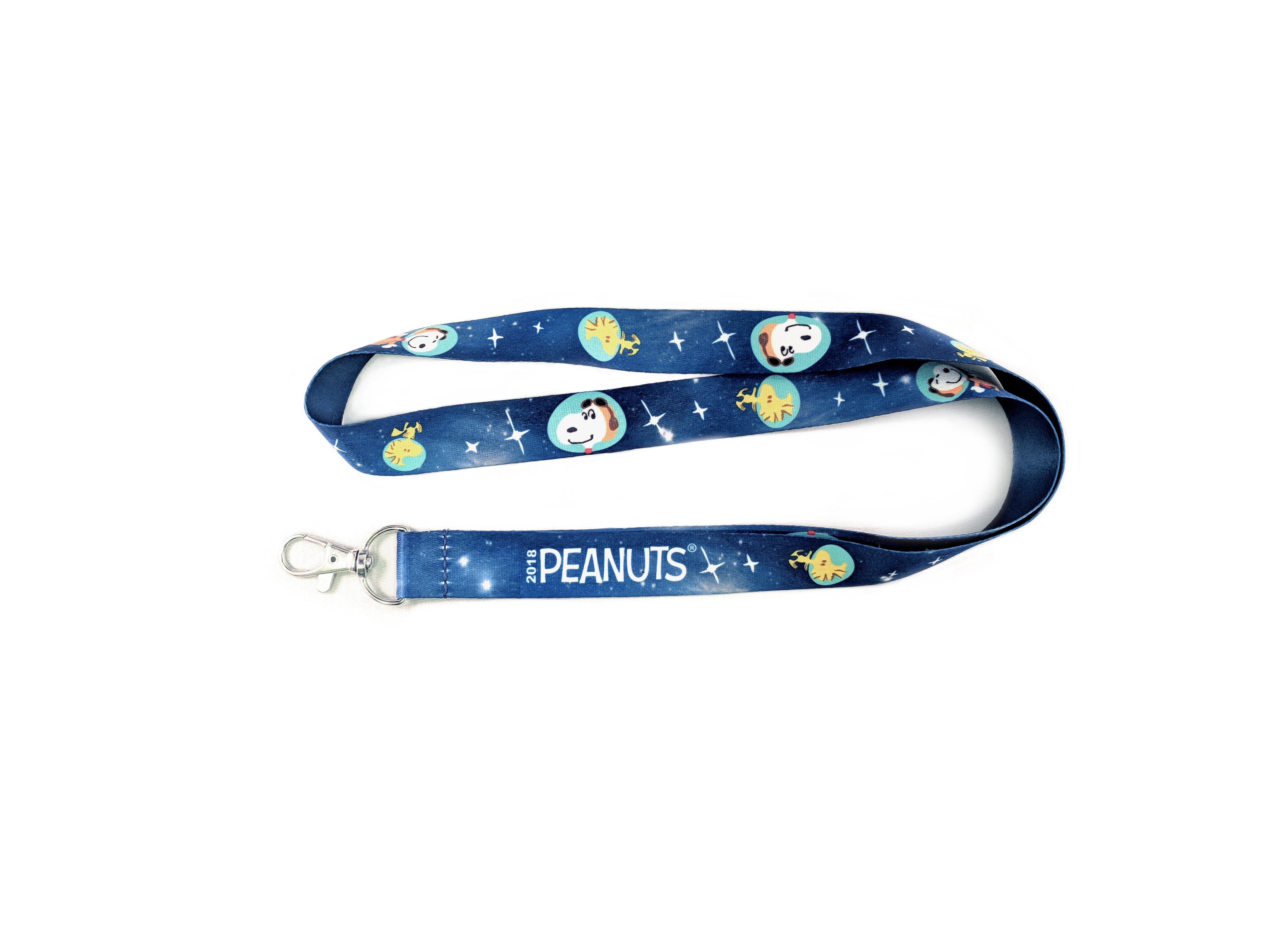 Medicom Snoopy Astronaut 2 pack – $40
Celebrate the history and future of space travel with this 2 pack of Snoopy figures. Includes both a 60's era Astronaut Snoopy and Snoopy in his deep-space ready orange flight suit. (Limit 1 per person)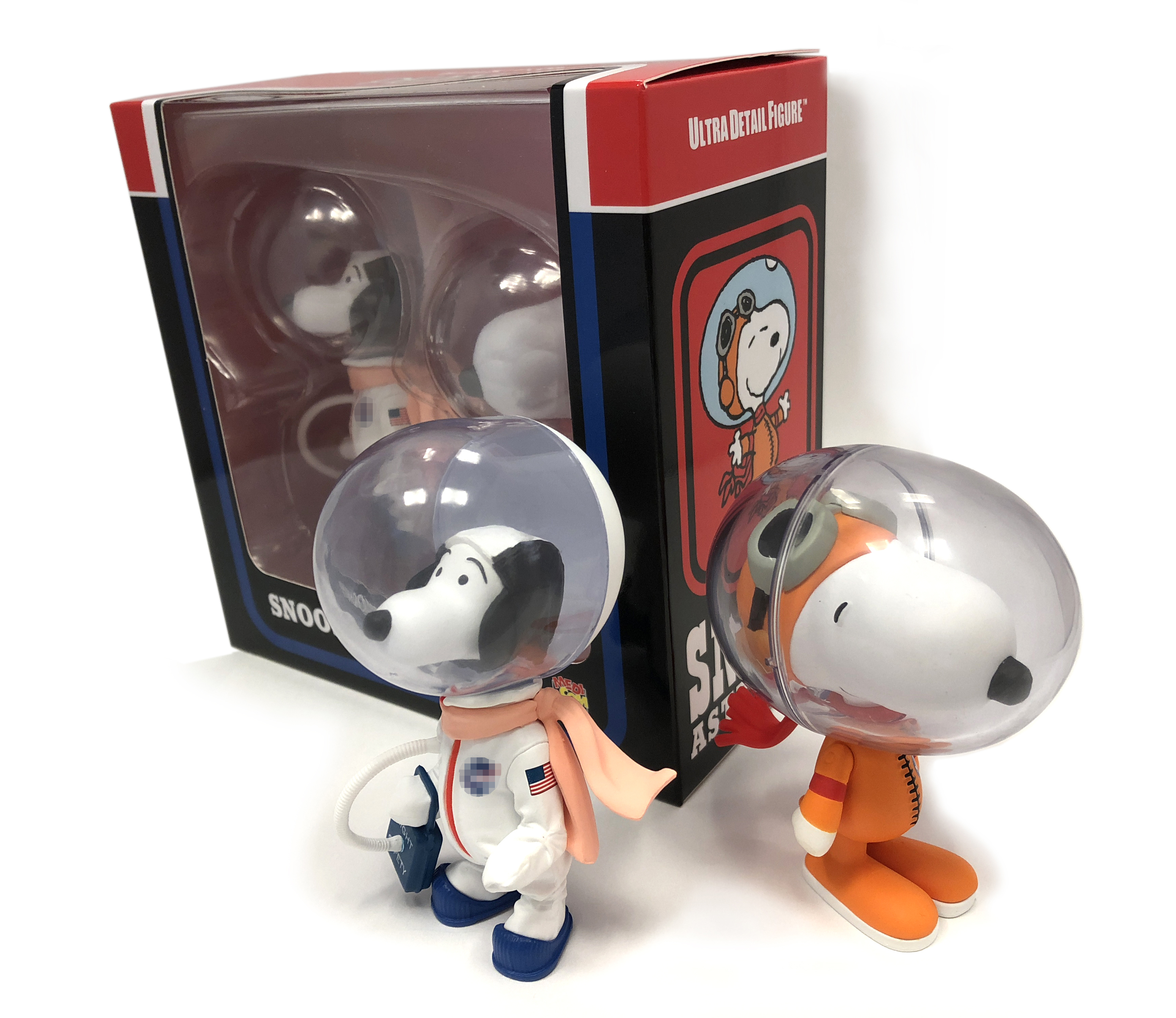 Exclusive Water Bottle – $25
Stay hydrated on this planet or any other with a stainless steel 17 oz water bottle that can keep hot beverages hot for 12 hours and cold drinks cold for 24 hours! Featuring a design used on Apollo-era mission stickers.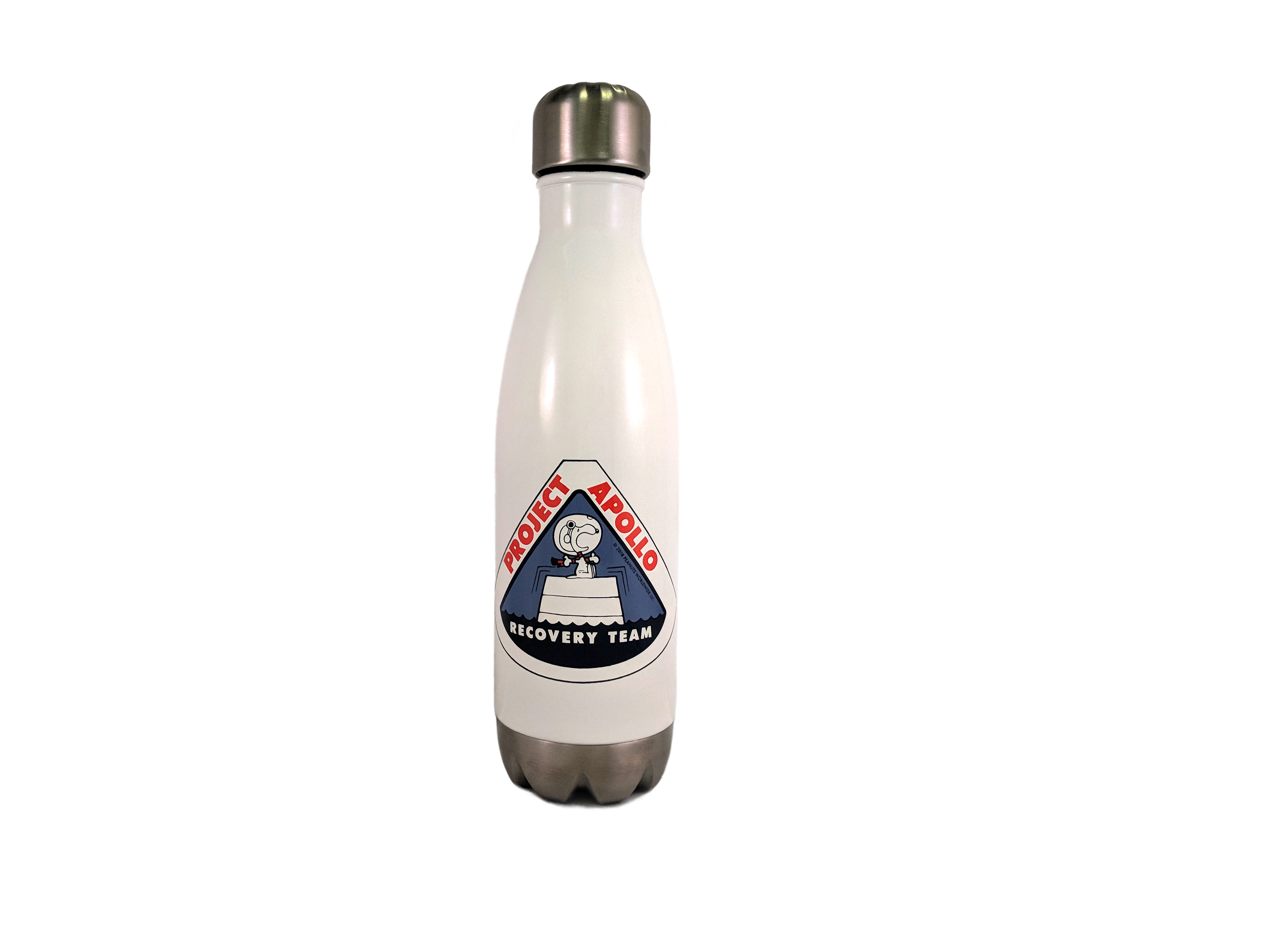 Exclusive Pop sockets – $10
Two styles of pop sockets keep your phone stylishly stable, while Snoopy and Woodstock explore space.
Exclusive Set of 3 collectible patches – $15
Decorate your favorite denim jacket, tote, and more with these iron-on embroidered patches.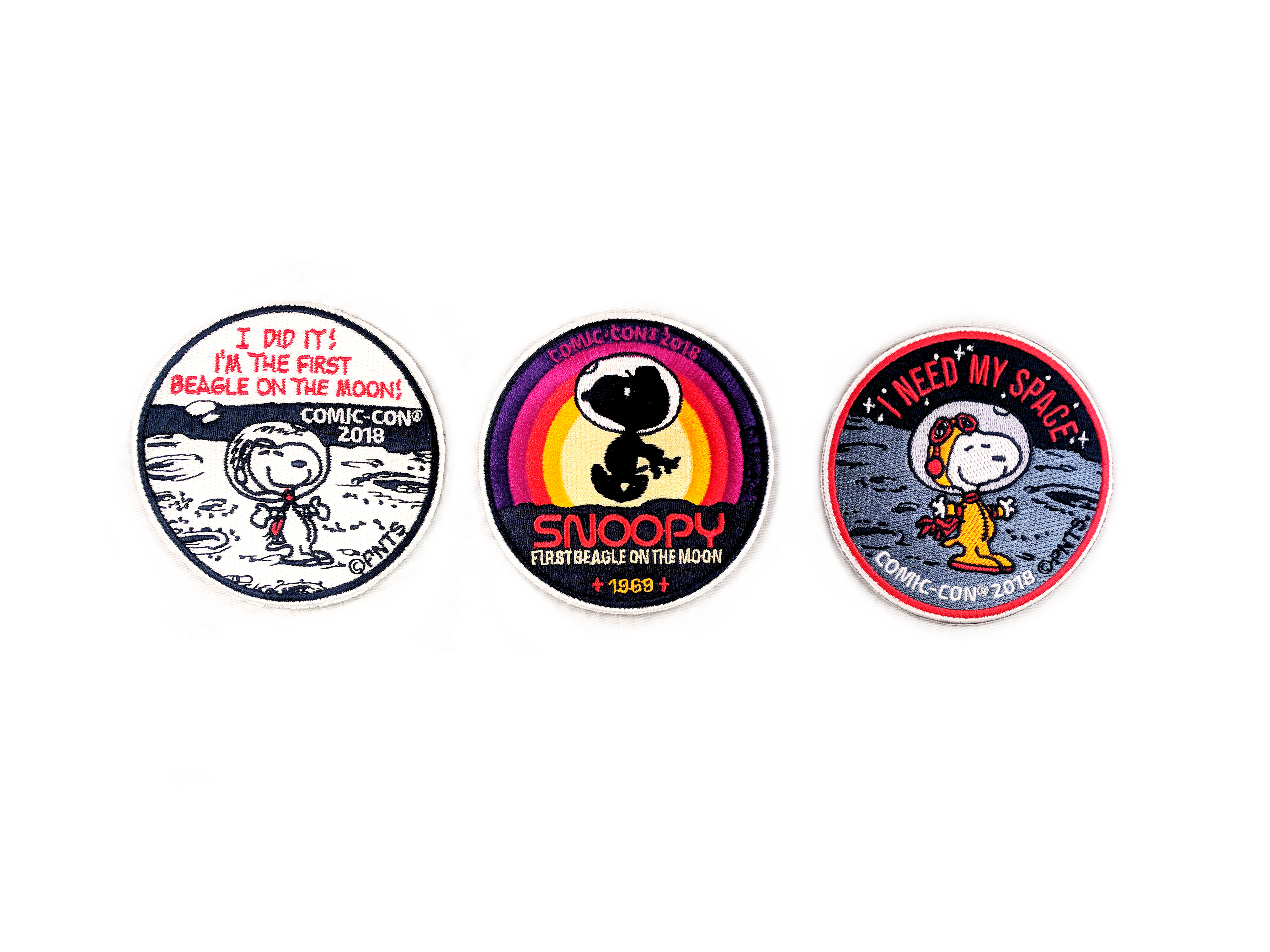 Exclusive Bandana – $12
This black and white cosmic 'kerchief is necessary gear for any space cowboy.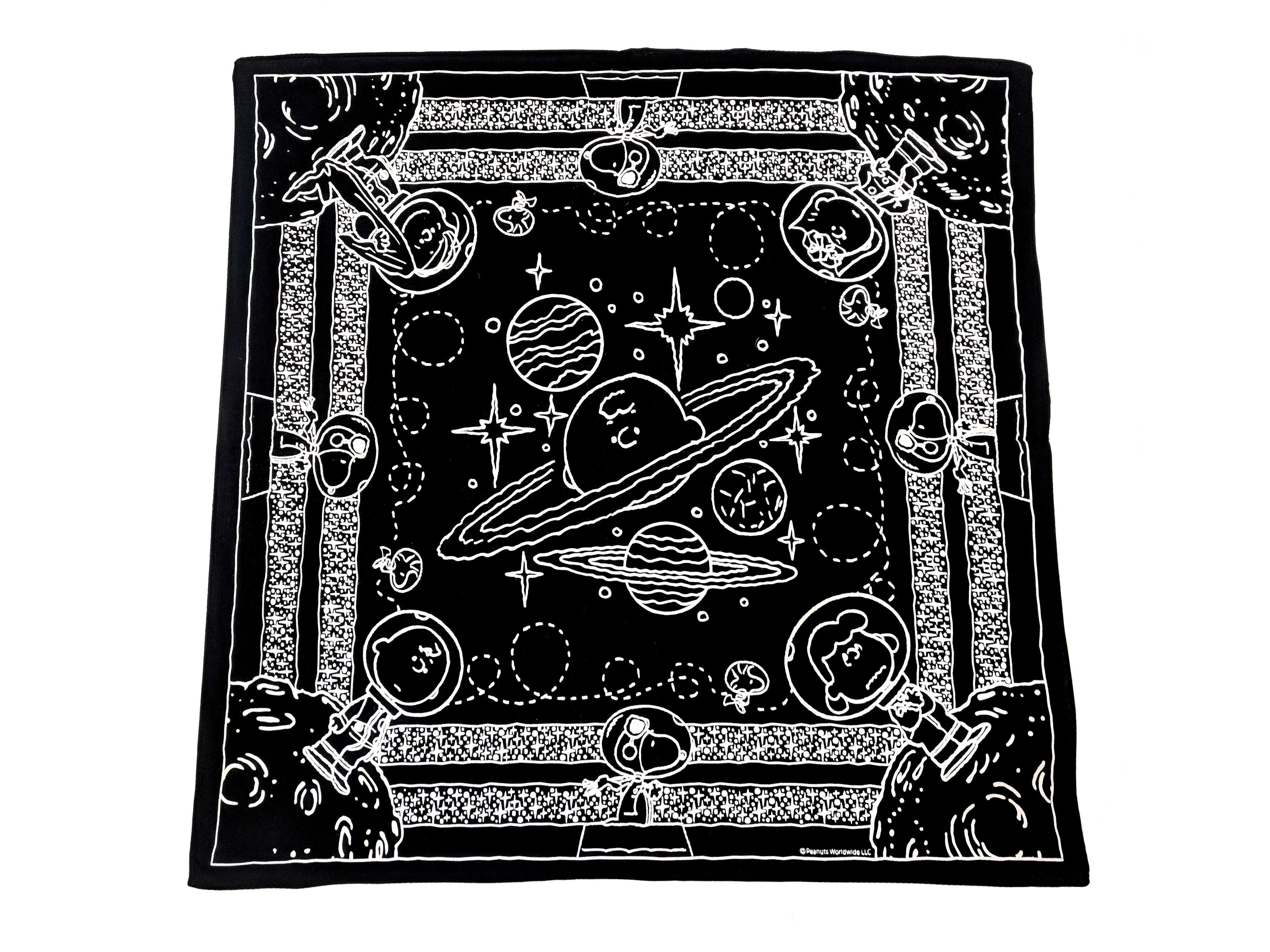 Exclusive Hat – $15
Adjustable navy cap sports a red and white Snoopy patch with distinctive space age lettering.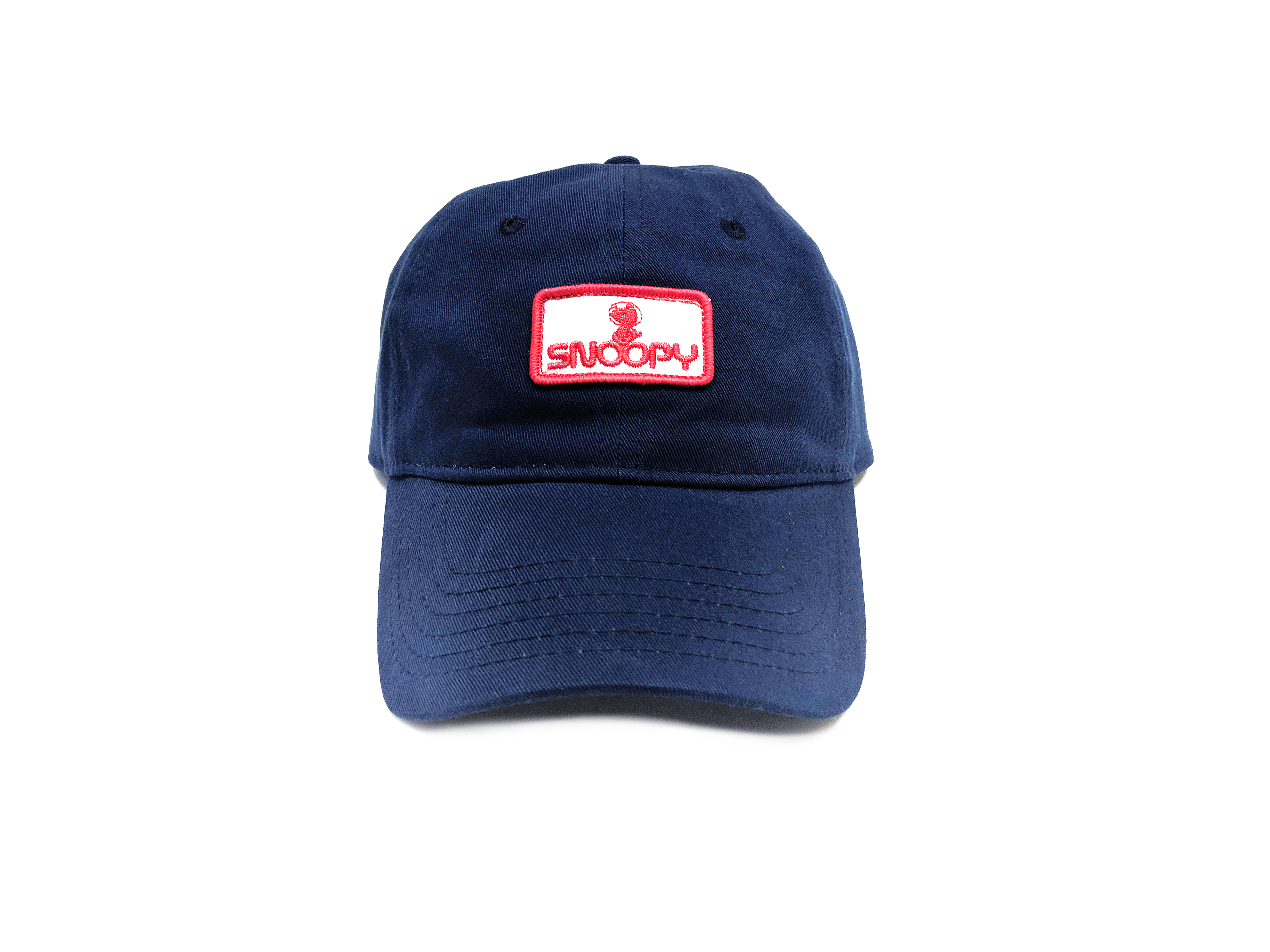 Exclusive Infant/Toddler Tee Glow in the Dark – $20
The kids' tee features Snoopy in his orange astronaut gear and proclaims proudly "I need my space."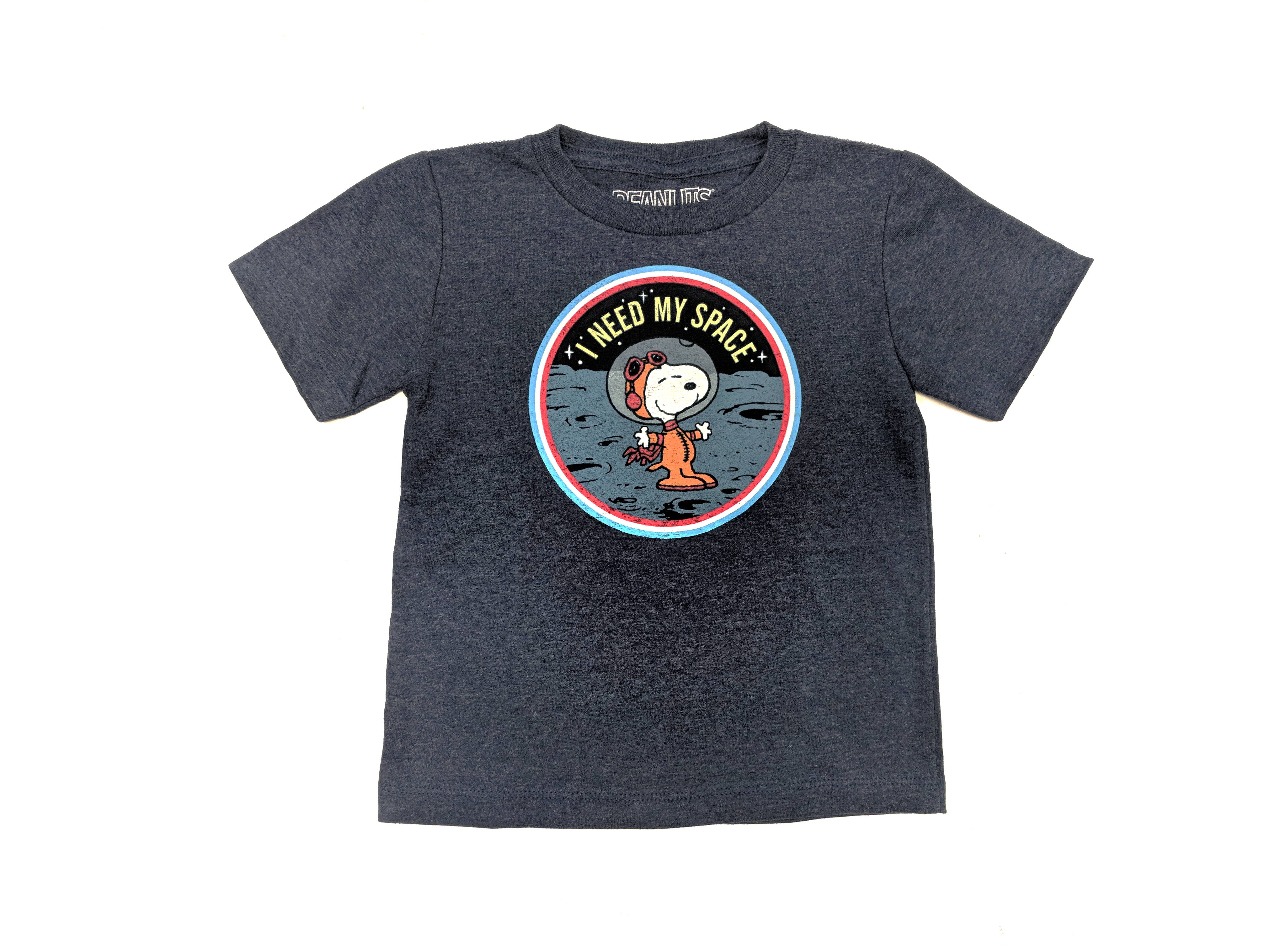 Exclusive Youth Tee Glow in the Dark – $20
The kids' tee features Snoopy in his orange astronaut gear and proclaims proudly "I need my space."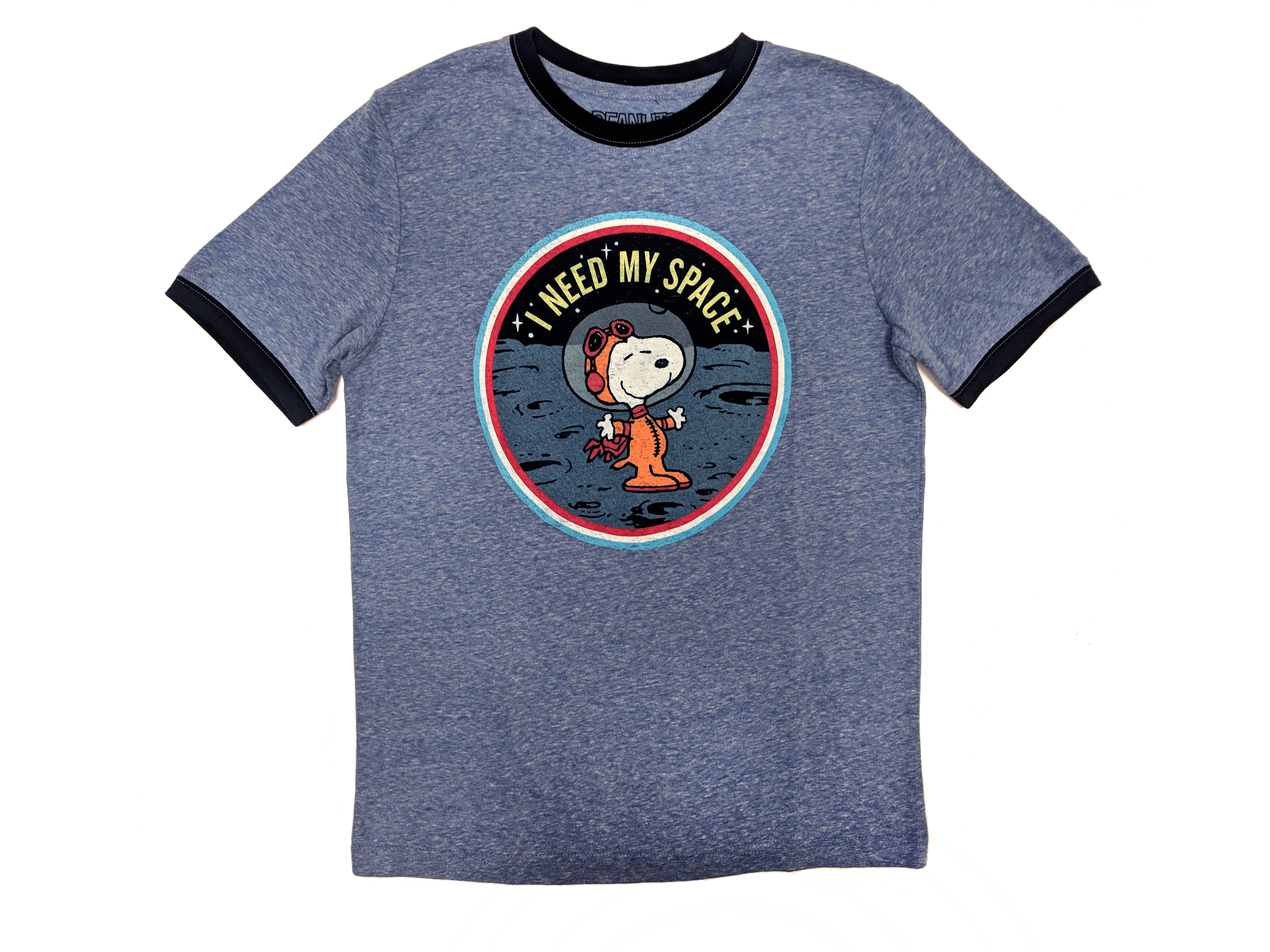 Exclusive Women's Tee – $25
The women's tee features Snoopy asleep on the moon, amongst the stars in an image from a 1967 Sunday comic strip.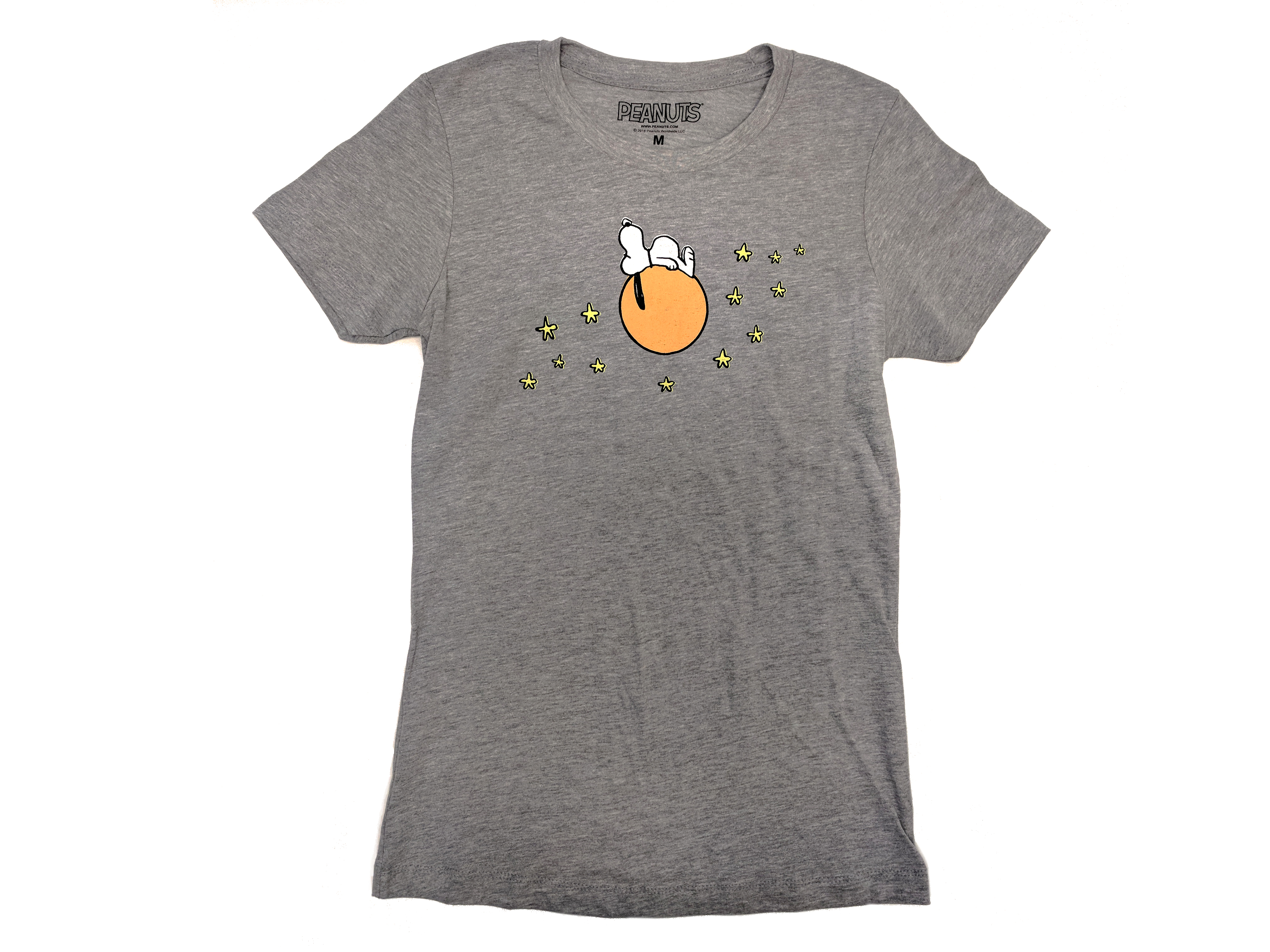 Exclusive Mens Tee – $25
The men's tee pulls from a 1969 comic strip in which Snoopy finds himself on the moon.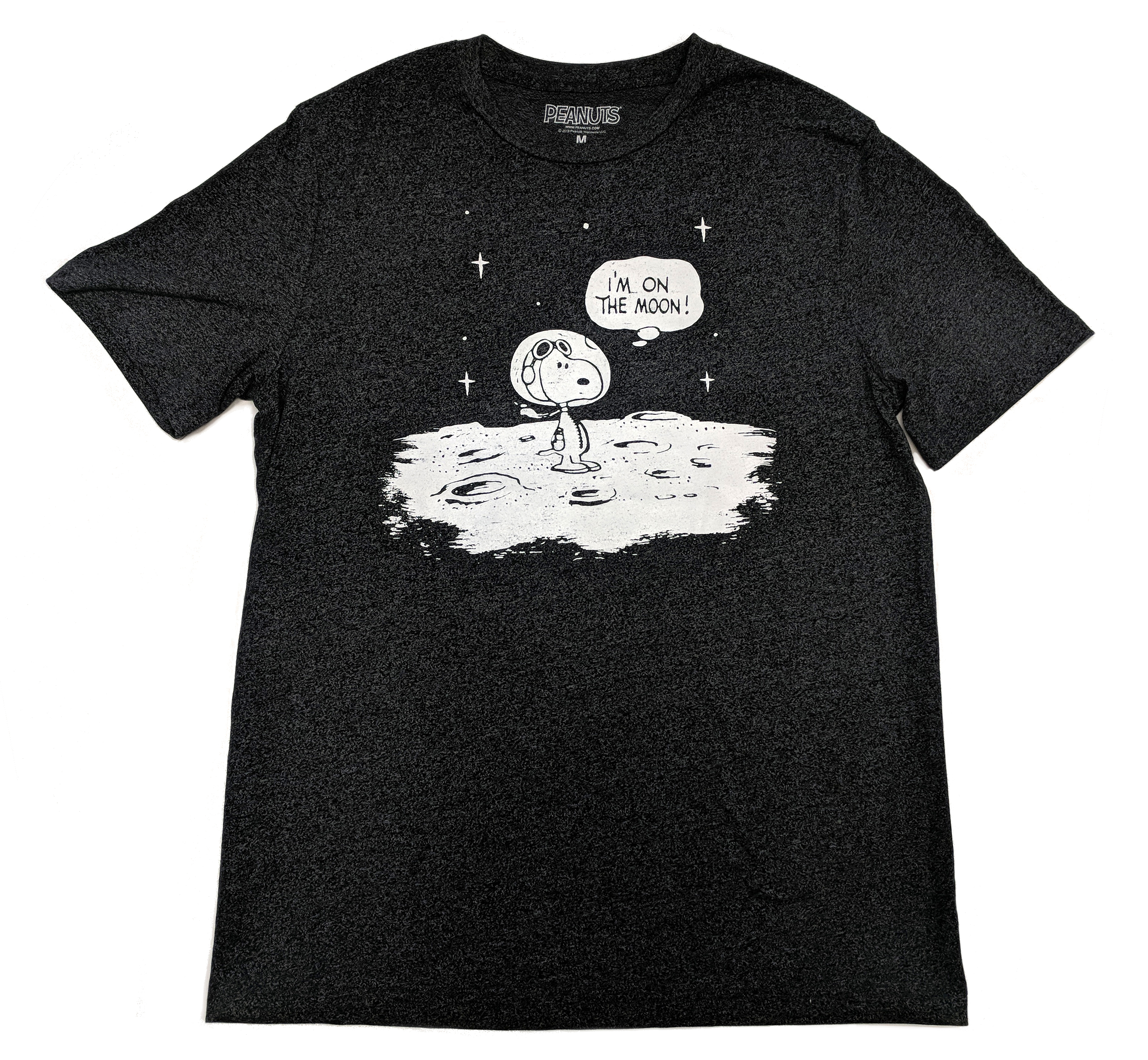 Exclusive Unisex Tee – $25
The unisex tee features a reproduction of an original NASA Apollo 11 sticker.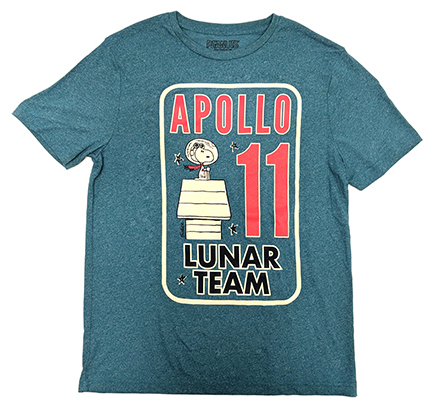 Exclusive Mini Prints – $5
Out of this world commemorative mini prints feature greetings from Snoopy and his pals in San Diego, Mars, and deep space. Sold in a set of 3.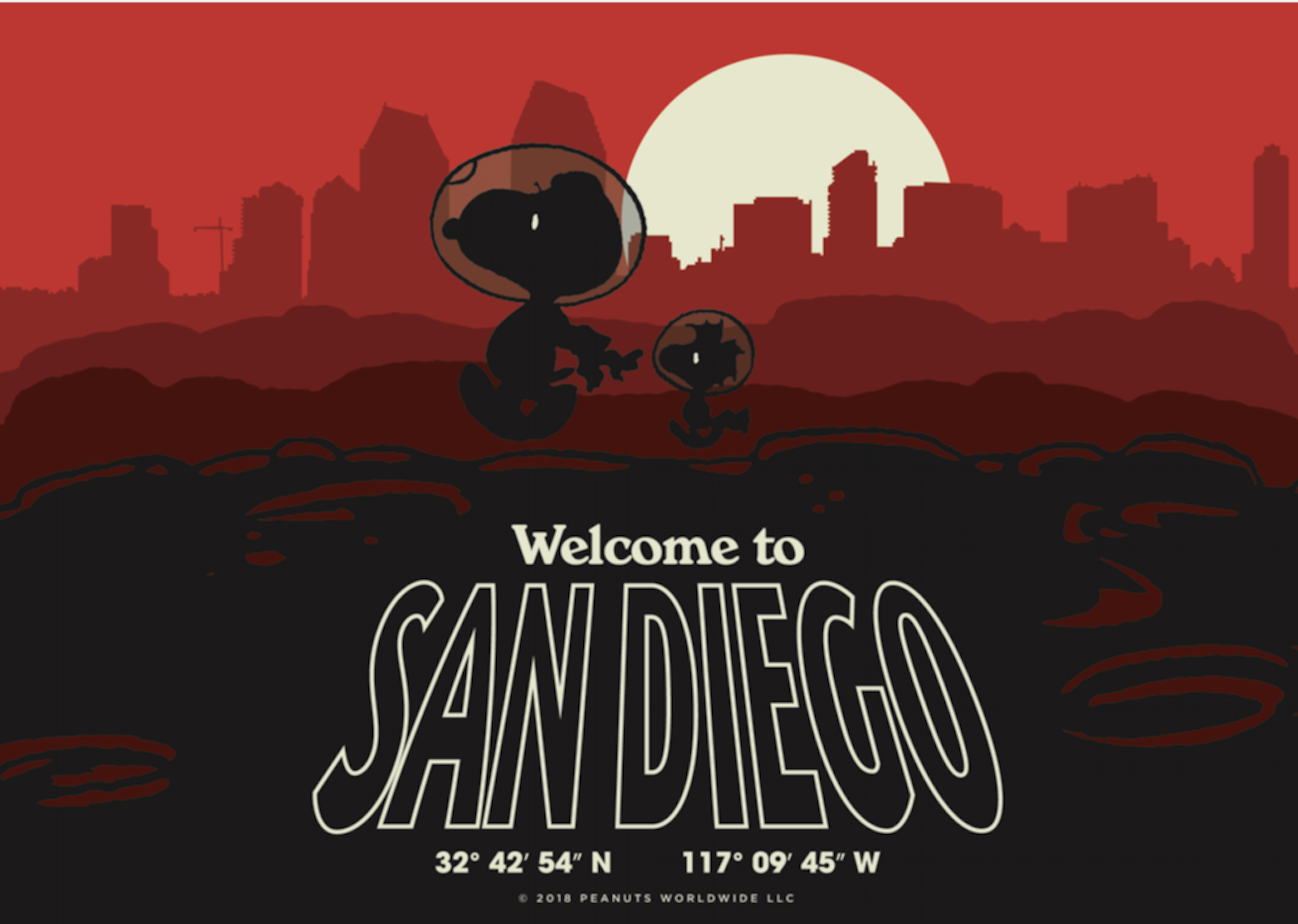 Daily Button Giveaways – $0
Capture the excitement of space travel with five unique Daily Giveaway Buttons featuring the Peanuts gang in outer space gear. Each day of the show, one Daily Button will be given away with purchase, while supplies last. Keep your receipt to show proof of purchase for every day after. Remember, quantites are limited.

Lucy's Message to the Universe – $7
1″ Enamel Pin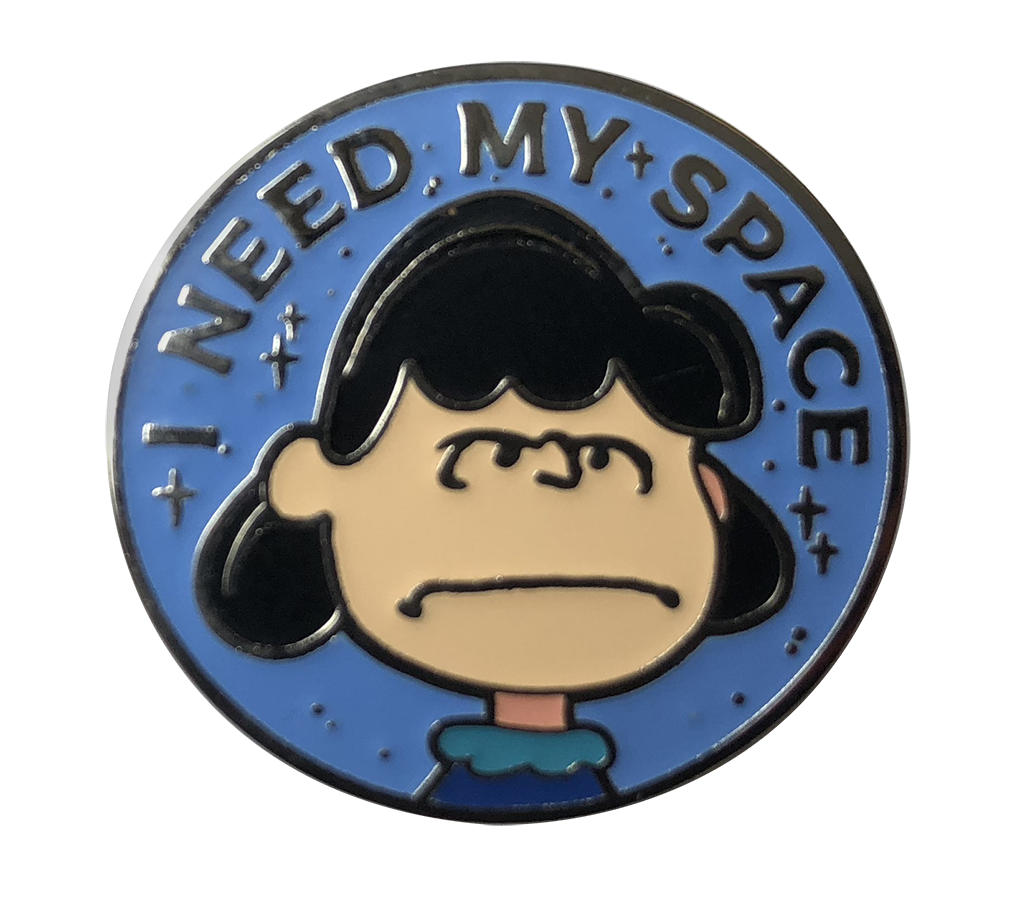 Vintage Space Beagle – Enamel Pin – $7
1″ enamel pin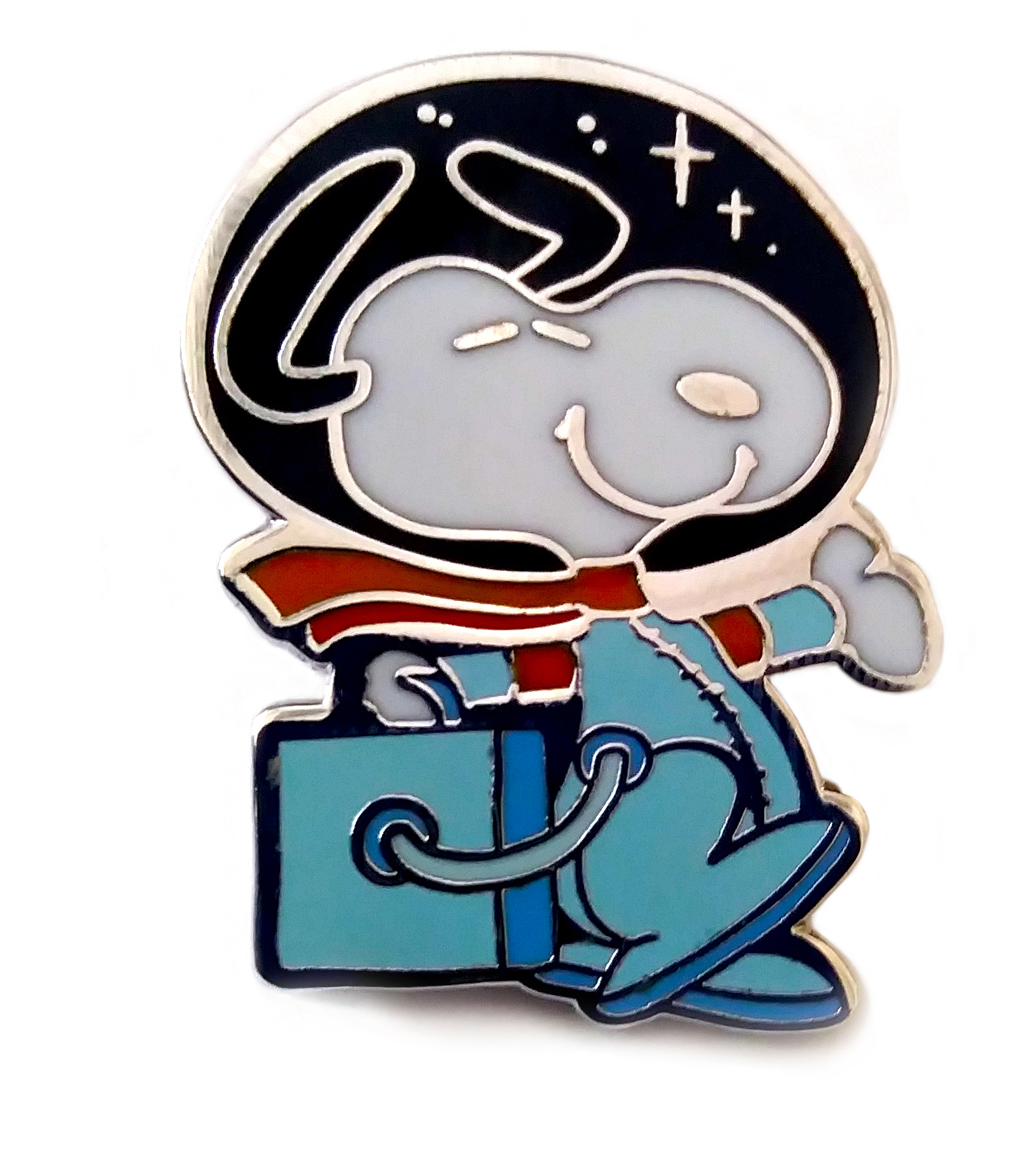 Astrobird – Enamel Pin – $7
1″ Enamel Pin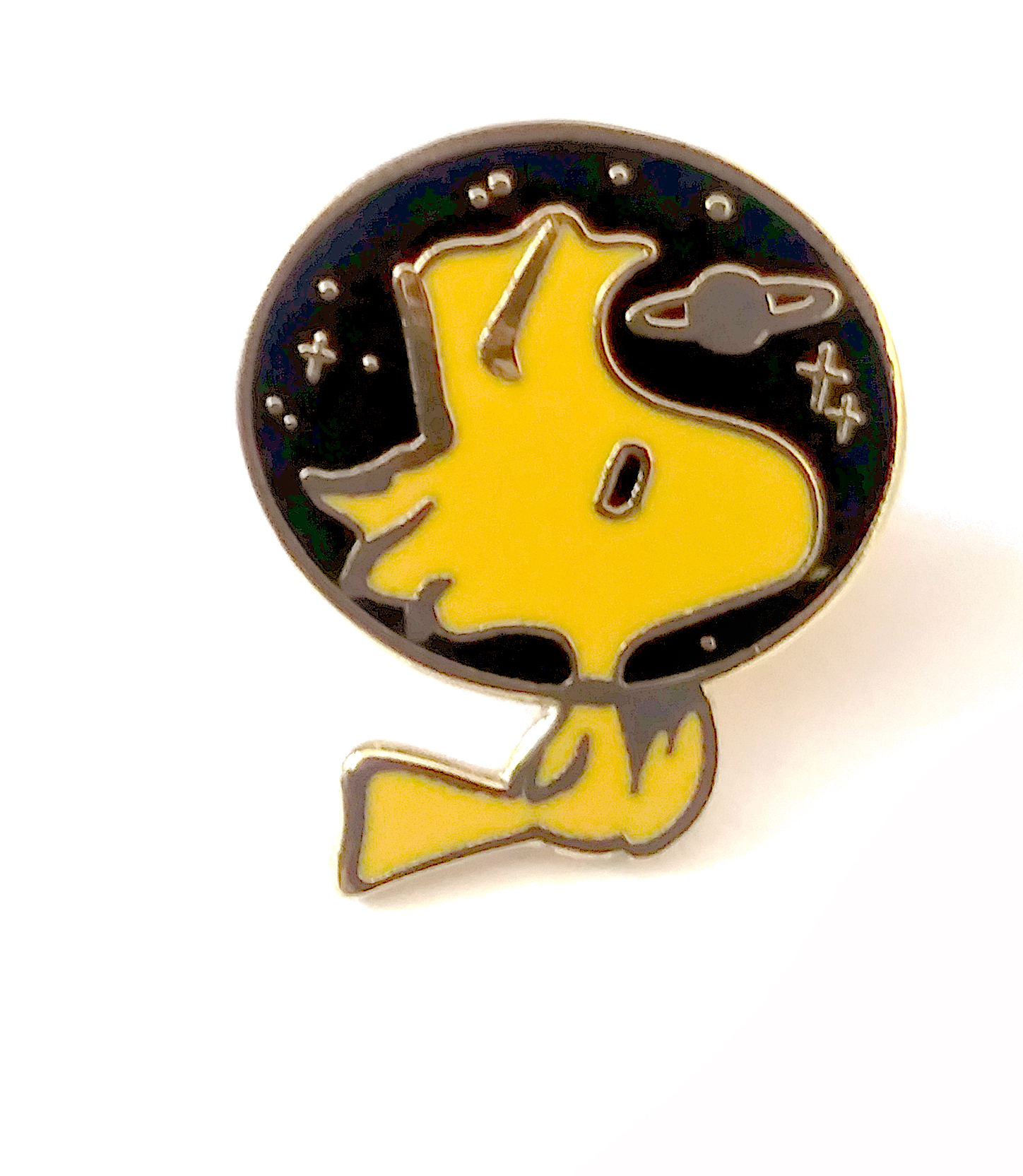 Snoopy the Galactic Rover – Enamel Pin – $7
1″ Enamel Pin