Traveling to and from San Diego Comic-Con just got a whole lot easier.
The Metropolitan Transit System (MTS), which operates the Trolley lines in San Diego, announced they are bringing back the mobile ticketing app for smartphones, named Compass Cloud. Just download the app for iPhone or Android smartphones and Trolley riders can purchase electronic tickets now and store for later use.
MTS also produces commemorative Comic-Con Trolley passes every year, and those will still be available as a physical ticket. Riders can purchase the commemorative passes at the Transit Store, located at 1255 Imperial Avenue, Ste 100A, San Diego, CA, 92101. The passes will also be sold at select Trolley stations during Comic-Con.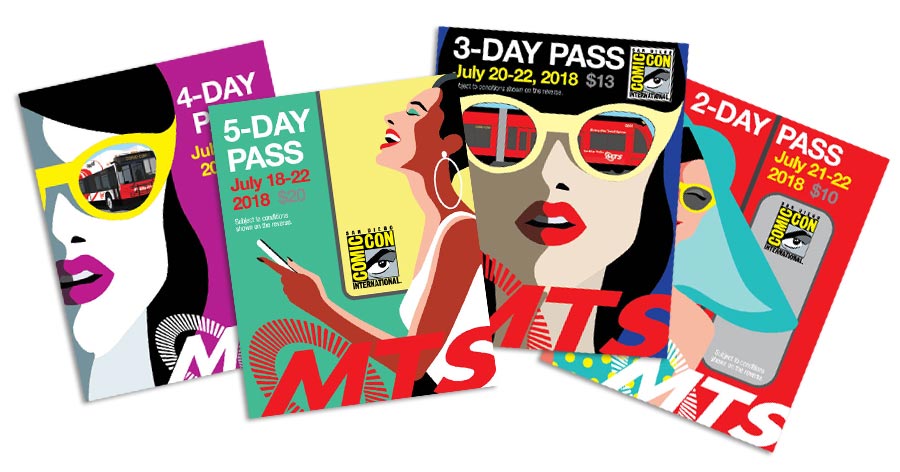 Per the MTS, "To purchase special event Comic-Con passes on Compass Cloud, select the 'Special Event' service, then select the preferred pass type. Please note that Comic-Con special event passes can't be activated until 7/19, and are only valid for consecutive days within the duration of Comic-Con, July 18 – 22). Be sure to purchase the right number of days for intended use! (ex. A 4-day pass is for 7/19-7/22)."
mTicket Trolley tickets are available for $10 for a two-day, $13 for a three-day, $16 for a four-day, and $20 for a five-day pass.