When will badges be shipped?
[UPDATE June 16] Badges are shipping! It looks like some went out earlier this week and have started to arrive. As expected, the badge image is from The Walking Dead as it has been every year the RFID badges have been used. Thanks to Steven DeNicola for showing us the inside of the box, which features Tom Clancy's Jack Ryan from Amazon and promises you'll be able to "experience it at Comic-Con". This matches rumors we've heard of a large Jack Ryan activation from Amazon this year.
However, it also looks like there wasn't a shipping email notification in Sheena's case.
REMINDER: If/when you post a photo of your badge online, please remember to block or remove your name.
@SD_Comic_Con Yes, there be SDCC badges at my house! pic.twitter.com/VUTMMGgWWN

— Steven DeNicola (@thatSteveD) June 16, 2018
@SD_Comic_Con whoa! I didn't even get an email that my badge shipped, so what an awesome surprise this was! #sdcc pic.twitter.com/h1faAyF6nT

— Sheena (@smvo178) June 16, 2018
No other question has been asked more this Comic-Con news season. And now, we still don't have an exact date, but Comic-Con International promises they're coming to you at "lightning speed". And they're be arriving in a brand new badge box.
This year's box design features a space-age theme, and will include your badge, and one of two special edition pins (which you'll also be able to purchase on-site). Also, new this year, the badges will be shipped in a plain, non-descript package for confidentiality — so no more worrying about someone seeing the Comic-Con International name and stealing your package.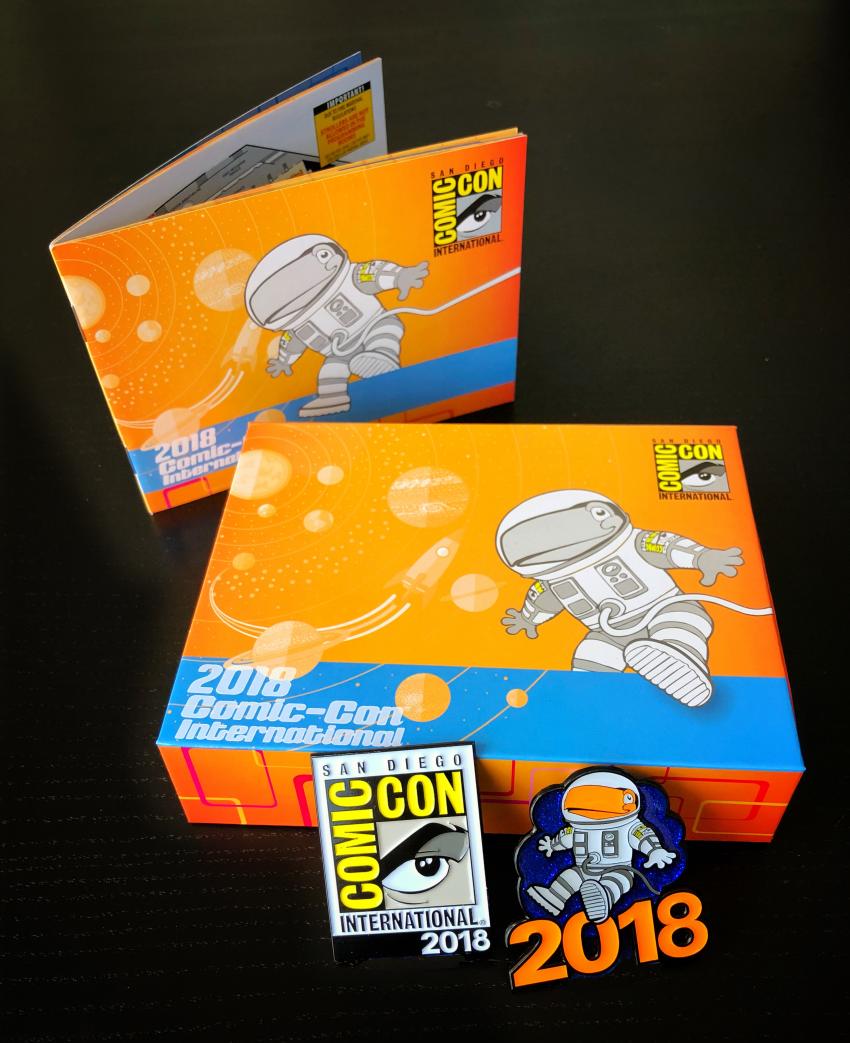 When your badge box is shipped, you'll receive an e-mail confirmation that it's in the mail. Then, within 7-10 business days, you should receive your package in the mail. If your badge is undelivered for any reason — "lost in the mail, sucked into a black hole, forwarding address expired" — you can e-mail undeliveredbadge@comic-con.org and CCI will be able to disable the RFID. Then, you'll simply bring your badge confirmation to the Attendee Badge Solutions Desk in the Sails Pavilion to be exchanged for a replacement badge (free for those who e-mail — $10 or so for those who don't e-mail).
Please re-member that badges mail in batches, so not all badges will be shipped at the same time. Badges will be mailed to the verified address in your Member ID if you met the May 14, 2018 deadline.
International attendees, or anyone who needs to pick-up their badge on-site, can pick up in the Sails Pavilion during the following times: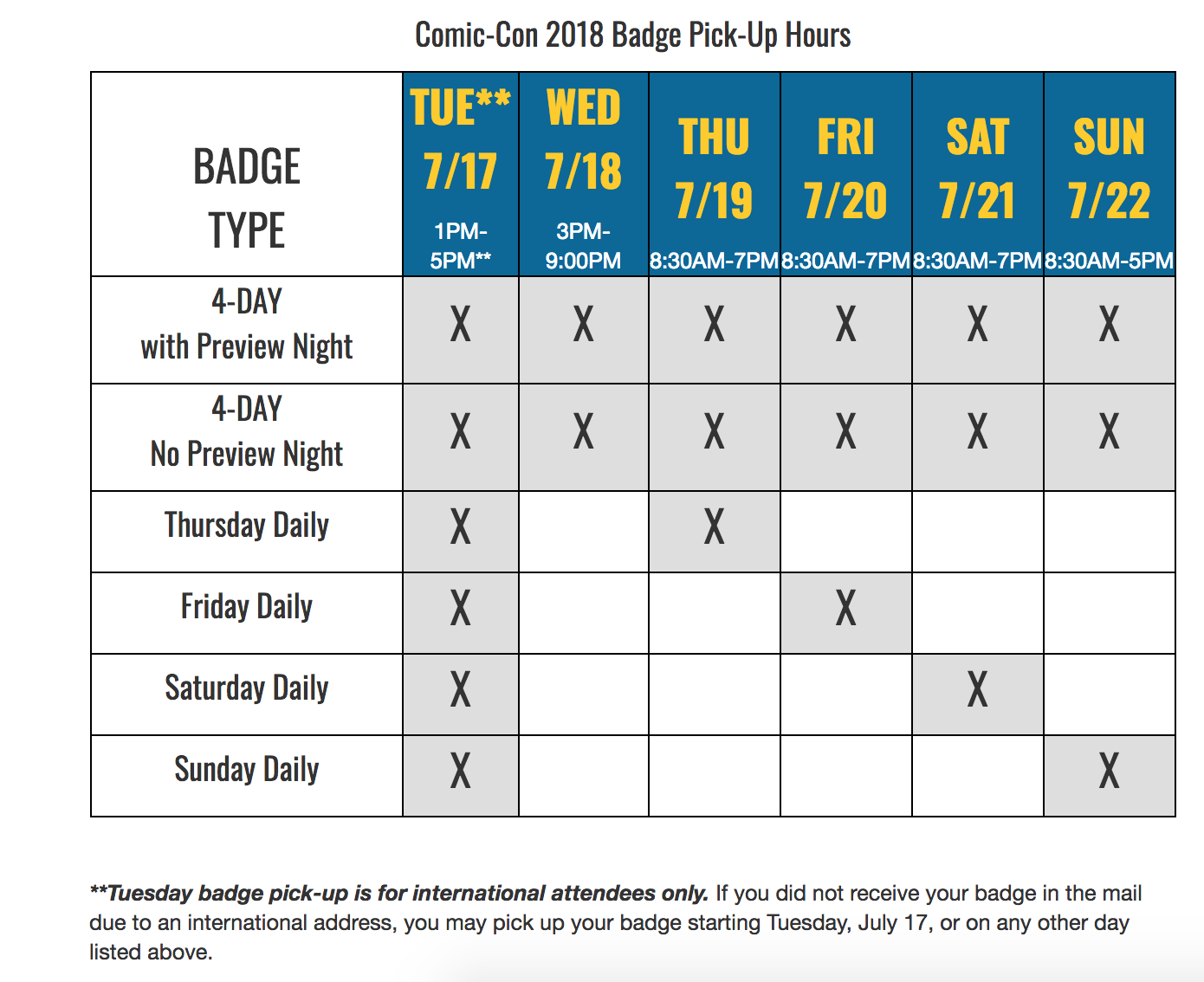 You can read more about the process on CCI's site.
What do you think of this year's San Diego Comic-Con 2018 badge box? Let us know in the comments.