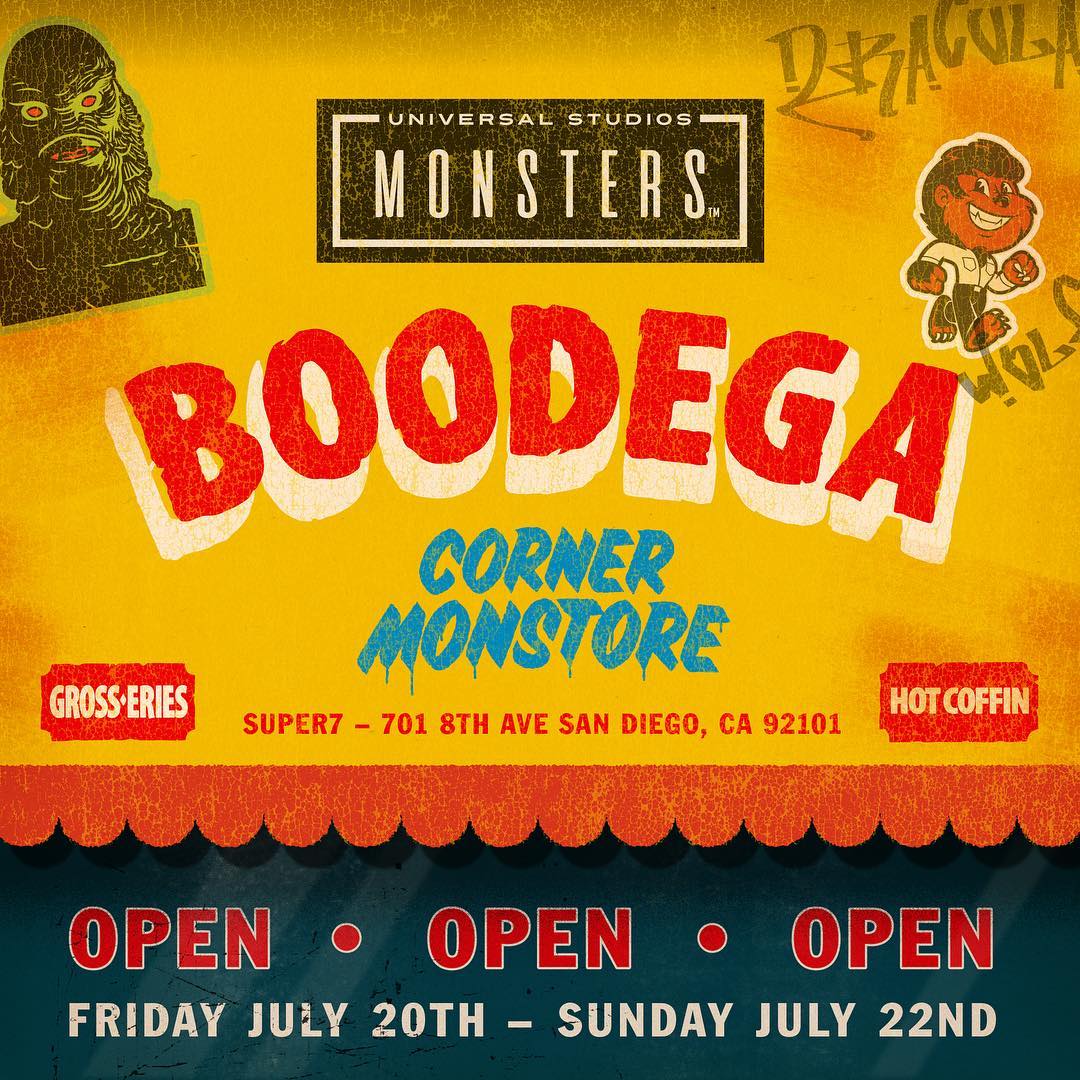 Collectibles toy company Super7 always has something up their sleeve, and this year is no different.
In addition to their just announced Hordak's Lair (which is taking over from the usual Skeletor's Lair) Masters of the Universe pop-up shop on Wednesday and Thursday night of Comic-Con — Super7 will be transforming their retail location in the San Diego East Village (701 8th Ave) into a Universal Monsters Boodega for the last three days of the convention.
In collaboration with the legendary Universal Monsters, Super7 announced that the abomination will begin after sunset on Friday, July 20. The location will be changed into a "monstore", where attendees who still by will be treated to haunting exclusives and "spine-tingling special things created especially for this horrifying event".
You can swing by the Boodega on Friday, July 20 from 9PM-12AM, Saturday, July 21 from 11AM-9PM, or Sunday, July 22 from 11AM-5PM.