With just 34 (!) days left until San Diego Comic-Con, con preps are firmly underway. If you haven't started packing yet, don't worry; you still have (a little) time. In this edition of Under the Tents, you'll find artists like Alex Ross, Sean Forney, Patrick Ballesteros, and many others as well as retailers like Symbiote Studios and Bluefin Distributors who are hard at work making preparations for their SDCC 2018 presence.
Here's a look at what you might have missed:
New York Times Bestselling Author Maggie Stiefvater announced via Twitter that one of her three public events this year will be SDCC, where she is a panelist on the Fantasy Literature panel. Keep an eye on our Panels post for more details as they come out.
https://twitter.com/mstiefvater/status/1006624035629912064
Manga, comics, and novel publisher Seven Seas assured a Twitter fan that they will be at SDCC this year, and you'll find them on the Exhibit Hall floor at Booth #2701.
As usual, we'll have a booth selling our books at SDCC. Booth 2701!

— Seven Seas Entertainment (@gomanga) June 12, 2018
Ryan Meinerding, Marvel Studios' Head of Visual Development, confirmed via Twitter that he is indeed coming to SDCC this year.
Right now I have SDCC confirmed for July. Most of my Marvel work is already available in the Art of Marvel Studios books.

— Ryan Meinerding (@MeinerdingArt) June 12, 2018
Espionage Cosmetics CEO Jaimie Cordero wants to show you how to level up your "nerdy business" in her panel Level Up: Be a Nerd Boss. Let her know you'll be in Grand 1 and 2 at the Marriott Marquis on Saturday from 3PM-4PM PT by replying to her Facebook Event.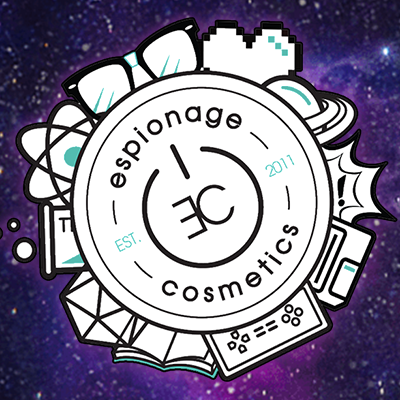 Artist Mike McKone opened his SDCC commissions recently. You can message him on Twitter if you're interested. Unfortunately, he will not be doing mail commissions.
https://twitter.com/Mike2112McKone/status/1006604726857691136
https://www.instagram.com/p/Bj7hMcxFeR5/
Artist Alex Ross always has an amazing booth on the SDCC Exhibit Hall floor, and this year appears to be no exception, as you can see from this concept art for this year's booth.
#SDCC #SDCC2018 booth
Art representative @SalAbbinanti pic.twitter.com/AG9LgkfD4n

— Alex Ross (@thealexrossart) June 12, 2018
The great minds behind Monkey Minion Press want you to know they're moving this year. They'll still be on the Exhibit Hall floor, just in a different spot at Booth #2007 (right across from DC).
So, good/scary news: for those of you going to SDCC; WE'RE MOVING!!

We got bumped up to a corner booth ACROSS FROM THE DC BOOTH. #2007!

Spread the word & gird your loins! #SDCC

— Monkeyminion 🔜 home (@monkeyminion) June 12, 2018
Another retailer looking for volunteers to help at their booth this year is Bluefin. They're asking volunteers to work a 6+ hour shift, help set up, tear down, manage lines, etc. They're offering sweet incentives like store credit, discounts, a one-hour break to explore the Exhibit Hall, and some valuable experience. You can find all the details and how to sign up on their recent Facebook post.
https://www.facebook.com/BluefinBrands/photos/a.833407113412738.1073741828.817735871646529/1744671975619576/?type=3&theater
If you were waiting to see artist Mark Simpson (better known as Jock) at SDCC this year, we have some disappointing news for you. Sadly, he will not be attending this year.
https://twitter.com/Jock4twenty/status/1006916737529532416
Artist Chris Lee shared some of the prints he's making for SDCC this year via Twitter. Look for these adorable prints at Booth 1535 on the Exhibit Hall floor.
Four of the seventeen different screen prints I'll have with me at #sdcc this year were inspired by the moss covered forests I saw during a trip to Portland.

6×6" · 5 colors · Ed of 100 · Printed on French 100c Cement Green pic.twitter.com/szpO6cQyi3

— Chris Lee (@thebeast_isback) June 8, 2018
Artist Karen Hallion recently released her June newsletter, and SDCC fans will be happy to see it listed among her upcoming conventions.

We've seen quite a few retailers begin revealing their SDCC 2018 exclusives over the last week or so. If you're wondering about Icon Heroes exclusives, you won't have to wonder much longer, as they'll begin to release their SDCC 2018 exclusives this Monday, June 18.
You've been asking… the answers are coming! We'll begin revealing our line-up of #SDCC exclusives starting on Monday! #SDCCExclusives #SanDiegoComicCon Stay tuned! pic.twitter.com/7hJMneoIhv

— Icon Heroes (@iconheroes) June 13, 2018
If you've ever wanted to hug a Totoro, Jennifer Nolan may bring you close to that goal with her crocheted Giant Totoro she'll have with her at SDCC's Art Show.
https://twitter.com/dsgnJenn/status/1006987771574128640
We love Patrick Ballesteros and his 25¢ Wonders, so we were excited to see him tweet this tease of an Avengers: Infinity War set he's working on for SDCC 2018.
Preparing something that's taking "infinitely" longer than expected.bThought you could use that little hint at what it is cause you know…it's really obscure 😉.
.
Part 1 of 5 of a new set coming to #SDCC2018
.#sdcc #25centwonders pic.twitter.com/jkSFF1o0ru

— Patrick Ballesteros SDCC DD-08 (@PatrickBallest) June 13, 2018
Retailer Super7 has joined the Year of the Teaser crowd recently. They started with a simple tease of their Mummy Boy heading off to San Diego, then followed with a more elaborate tease of some of what they're bring to SDCC this year. Look for them at Booth #4945 on the Exhibit Hall floor.
https://www.instagram.com/p/Bjr7cSsl0eJ/
https://www.instagram.com/p/Bj-eKWbD2cx/
If you caught Justin Harder on our recent SDConCast, you know he'll be in Small Press at Table O-08 this year. What he recently mentioned via Twitter is that if you missed your chance to buy his Little Deadpool enamel pin last year, he's bringing more with him this year.
Getting excited for @Comic_Con? Make sure to come see us in Small Press at Table O-08! So many new prints and collages and old SQUINTS that I've never printed! #ComicCon pic.twitter.com/GS9r3YWzOE

— Justin Claus Harder (@clausstudios) June 13, 2018
I'll have 'em 🙂 https://t.co/SkulqQaN0g

— Justin Claus Harder (@clausstudios) June 13, 2018
Man-at-Arms sketch card commission in progress for #SDCC #manatarms #mastersoftheuniverse #motu pic.twitter.com/L3wpl0ZWrf

— Sean Forney at C2E2 O-6 (@SeanForneyArt) June 13, 2018
Symbiote Studios goes all-out every year at SDCC. This year, they're offering free swag for panelists to give out who are looking for some swag to give away. If you're a panelist or know someone who needs some giveaways for their panel, get in touch with Symbiote. They're also willing to contribute to any panels about toy production or anything having to do with retail toy industry.
#SDCC2018 If you have a panel at this year's #SDCC and want free giveaways for your audience or want someone to speak about toy production or the toy industry let us know.

— Symbiote Studios® | Toy Manufacturer (@symbiotestudios) June 13, 2018
Symbiote Studios also shared some SDCC 2018 dates they'd like us to watch out for. First, if you're applying to be a volunteer at their booth this year, they'll draw the random winners on Thursday, June 21, so get your entry in before then. Also, they're offering 50 of their SDCC exclusive Morty plushies for pre-order on Sunday, July 1.
https://twitter.com/symbiotestudios/status/1007292483636613120
I'm part of the art show. Does that count? 😃🖌😉 #FatKidProject #SDCC #SDCC2018 pic.twitter.com/P3RjiWeIcE

— Official MonkeyMan (@MonkeyMan504) June 13, 2018
Artist Alex Pardee tweeted his design, which will definitely turn a few heads, for the t-shirts he's bringing with him to SDCC this year.
New shirt, whodis? #SDCC pic.twitter.com/w9h4EPB76s

— Alex Pardee (@alexpardee) June 14, 2018
The Loyal Subjects shared a sneak peek of their latest WWE figurines commemorating Wrestlemania 34 to Instagram, which they'll only have 150 of at Booth #4951.
https://www.instagram.com/p/Bj-lIfRBps2/
I have lots of fun surprises for you all this year at @Comic_Con! The first is this set of #sdcc2018 Exclusive #tiki coasters inspired by the convention itself! I tried to think of different bar names based on iconic aspects of the convention itself! #sdcc pic.twitter.com/99p7SDzrXz

— brian kesinger (@briankesinger) June 14, 2018
Anything we missed? Let us know in the comments, drop us a line, or tweet us at @SD_Comic_Con.