Every week from now until San Diego Comic-Con, we're celebrating you: our readers! So let's meet this week's Attendee of the week: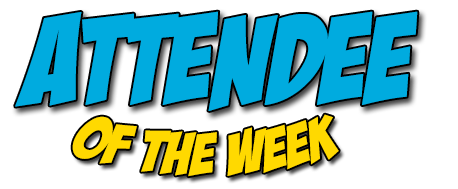 Donnie McMillan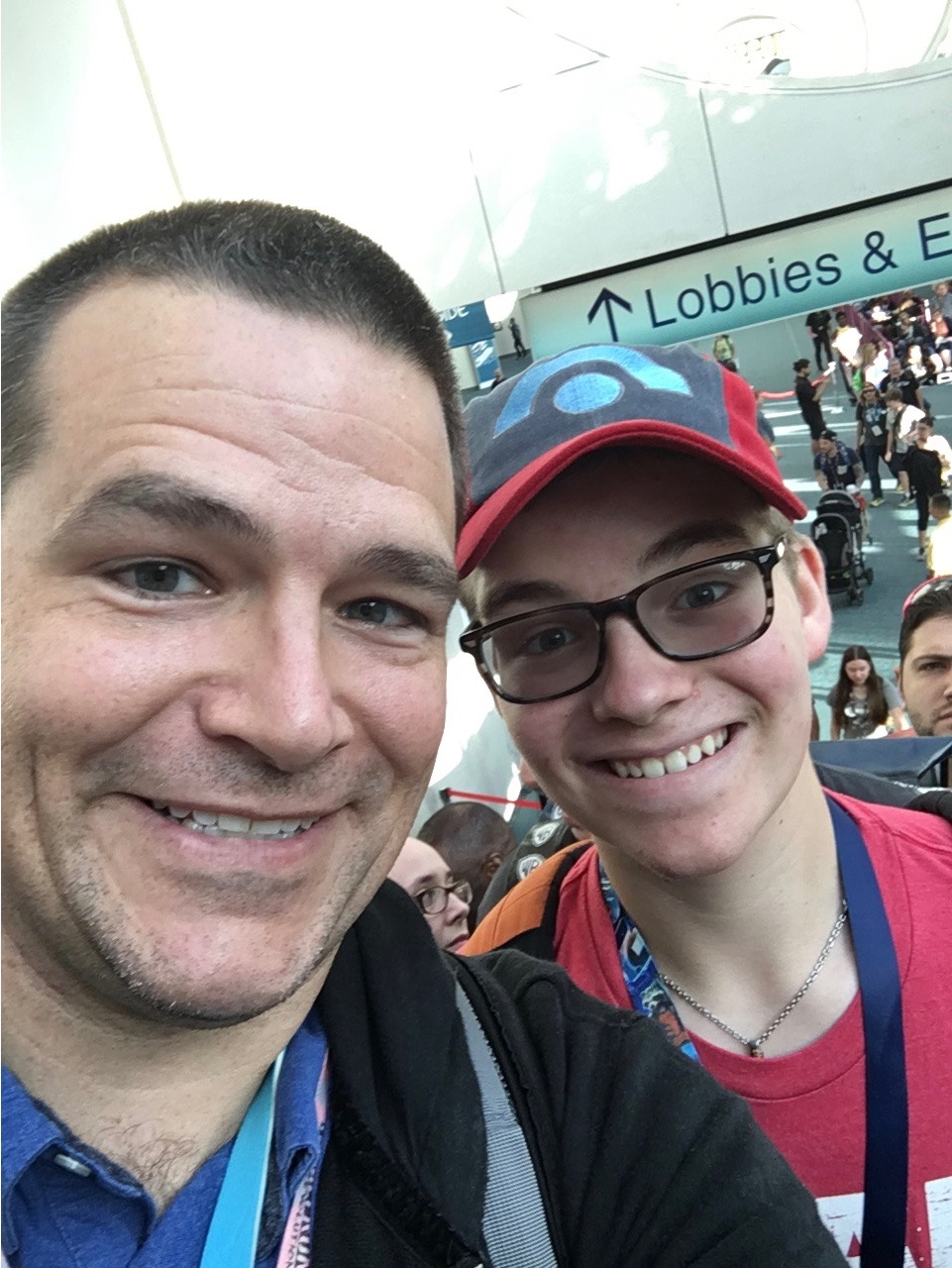 Where are you traveling from?
Coming in from Tampa, FL.
How many years have you been attending?
2018 will be my 4th Comic Con and my 10th anniversary. Marvel Cinematic Universe and I made our premieres at Comic Con in 2008, and I returned in 2013. In 2016 I began a tradition of a 'father/child' trip tradition with my oldest. This year, I will be attending with my second son. Looking forward to SDCC with my third son in 2021 and my daughter in 2025!!
What was your favorite panel and why?
Far and away, my favorite panel was the 2013 Agents of S.H.I.E.L.D. panel. No one knew what the show would be like, if it would hold up to the standard of the films, and everyone wanted any sneak peek they could get. In addition to the entire cast coming, they premiered the pilot for us! Getting to be some of the first people to see something like that was a rush.
What is your favorite exhibitor or artist booth and why?
Jeff Smith. All of the boys have learned to read on the omnibus edition of Jeff Smith's Bone, so much so that in 2016 it was in three pieces. So, my son and I bought a new copy from Jeff's booth and had him autograph it. Jeff was fantastic, and he enjoyed the story of my children quoting the Rat Creatures incorrectly as 'quee-chaye' for 'quiche'.
What's your favorite item you've ever taken home from the convention (swag, exclusive, merch, etc.)?
Is it okay to have a tie? I'm going to just say yes and share them both. In 2008, Upper Deck was demonstrating their Dinosaur King trading card game based on the tv show, which at the time had no merchandise at all in North America. Since the show was a favorite of my son's, a buddy and I gave it a try. For our trouble, they gave us each toys of two of the main dinosaur characters…'Chomp' and 'Terry', if you must know. When I came home, I was a hero.
Our house is all about gaming; video games, board games, card games, you name it. So, the other exclusive that is a favorite is the 2016 Magic the Gathering Planeswalker Pack from Hasbro. These were the ones where the characters were all zombies. We had always dreamed of having a set, and we were able to score 2 sets. Even better, later on at a Magic event, we were able to get them signed by the artist.
What was your favorite autograph session and why?
In 2013, I was in the WB line hoping to score a chance for the Arrow cast autograph session, but unfortunately, 3/4 of the way into the line we were told they were all out. Instead of bailing on the line, the people we were around encouraged us to grab something for our trouble. So, we ended up scoring the autograph bands for a new movie no one had heard of before; Edge of Tomorrow. It wasn't until we were in line that we realized who the cast was that we would be getting the autographs of… Tom Cruise, Emily Blunt, and Bill Paxton!!! Emily was polite, but seemed a little weirded out by all of us geeks. Tom, on the other hand, couldn't have been cooler. When I rounded the corner of the autograph desk, he planted his left hand on the desk and shoved his right hand in my face to shake! When I was done with my interaction with Tom, I came to Bill. I figured 'I just shook the hand of one of the biggest movie stars in the world…I'm a bigger fan of Bill's so I'm trying to shake his hand.' I shoved my hand in Bill's face. He wasn't expecting that, but he smiled and shook my hand all the same.
What is your favorite con snack?
Free. My favorite con snack is free. Snacking on free empanadas from the hotel lounge at 3AM in line was fantastic. Not so fantastic, waking up at 4AM to find ants have also discovered free empanadas are great.
Tell us about your most memorable celebrity encounter?
Since we didn't have badges for Saturday, we actually started the line for 2016's Camp Conival. Around 7:45, a black Suburban pulls up and the back window rolls down. Kevin Smith then asks me casually 'hey, what's this line for?' Before I realized it was him, I said 'oh, Camp Conival…' and it was that minute I realized who I was speaking to, so I finished my sentence with 'hey, Kevin.'
What is (or was) your favorite offsite and why?
2016 continued to be a banner year. I managed to score two tickets for the 'Arrow and Friends' panel at NerdHQ. While there were no announcements, the cast members were very cool and the atmosphere was fun. Best part, my son got to ask the last question of the panel!!
What is your favorite restaurant in downtown San Diego?
While I'm usually a foodie, meals while in San Diego for Comic Con are really just a means to an end. The best I can remember is The Shout House. We ate there as a last meal before catching our flights home on Sunday afternoon and the food was good.
What is your favorite Comic-Con memory/moment?
I've got a lot of great memories, but the best are likely of the journey. 2008 – Knowing that I would be in town for work and managing to score a Thursday pass, and then having the guy who was my best man drive down from LA to go with me. 2013 – getting dropped off at our Gaslamp Motel 6 from this new thing called Uber in a Jaguar; 2016 – waiting for our layover in the airport playing cards with my son, hoping our Southwest flight would depart (we were lucky, we were one of the few that did that day).
Do you have any advice for a first time attendee?
My advice is simple…talk to people. If you have a question about something, ask somebody. See someone who has the Supernatural con bag you want, ask if you can trade your Flash bag for it. If you like a cosplay, a lanyard, or a pair of shoes, tell them so. Most of all, talk to the people in line with you…talk to the people next to you at the panel. If I hadn't, I would have left that autograph line and never met Tom Cruise and Bill Paxton. Think about it, these people are into the same stuff as you… you likely have more in common with them than the person in the cubicle next to yours back home. Sure, the merch is cool, the celebrity sighting are amazing, but it's the people that make Comic Con what it is. If you miss this, you are missing out on a big part of the experience.
Want to be featured as our Attendee of the Week? Find out how!