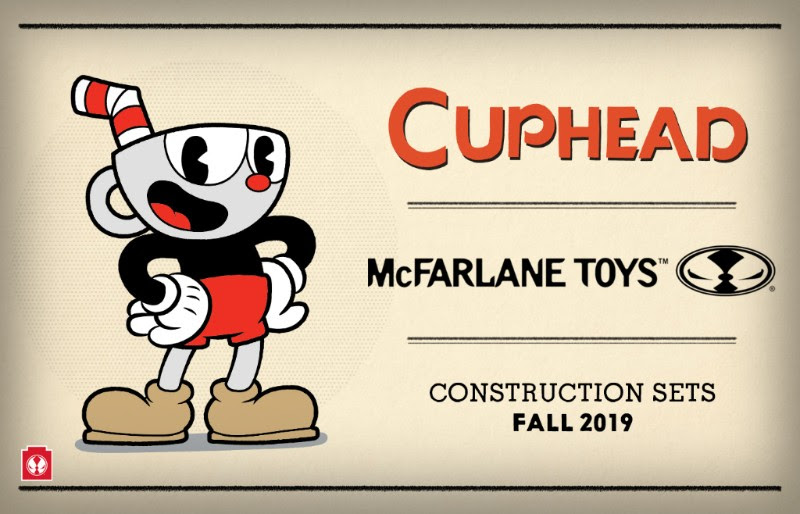 McFarlane Toys announced today that beginning this fall, they'll be partnering with Cuphead to bring Cuphead to life with Cuphead Construction Sets.
The classic run-and-gun action game is heavily focused on boss battles and inspired by cartoons of the 1930s. Traversing vibrant worlds brought to life by traditional hand-drawn cel animation, players guide Cuphead or his pal Mugman on their perilous journey to pay back their debt to the devil. Along the way, they acquire new weapons, learn powerful super moves and discover hidden secrets.
McFarlane Toys will be crafting new toys in the same 1930s art style, focusing on Cuphead, Mugman, and the game's iconic bosses. The upcoming Construction Sets will include 100 to 300 pieces each.
You can get them this fall – but first, you can find prototypes on display for the first time at San Diego Comic-Con, at Diamond Comics Booth #2401.