The DC Universe Experience – this year's expansive, immersive offsite from DC and Giant Spoon, the creative agency behind the amazing Westworld activation at SXSW 2018 – is coming to San Diego Comic-Con. We announced the details for the event yesterday, which includes everything from the ability to explore Dick Grayson's loft in Titans to "creating mayhem" in the Harley Quinn chaos room.
The event will be open Thursday – Sunday of Comic-Con week, and will be held at the Hilton San Diego Gaslamp Quarter. Shawn Marshall of Parks and Cons got a first look at the setup, which appears to include The Penguin's Duck Tank and some building wraps.
[UPDATE July – #2]
The wrap is almost complete now, and shows comic covers for many of DC's most famous properties, like The Flash, Green Arrow, Batman and Robin, and more. You can also see a bit more of the build inside right now, which appears to be multiple floors of experiences.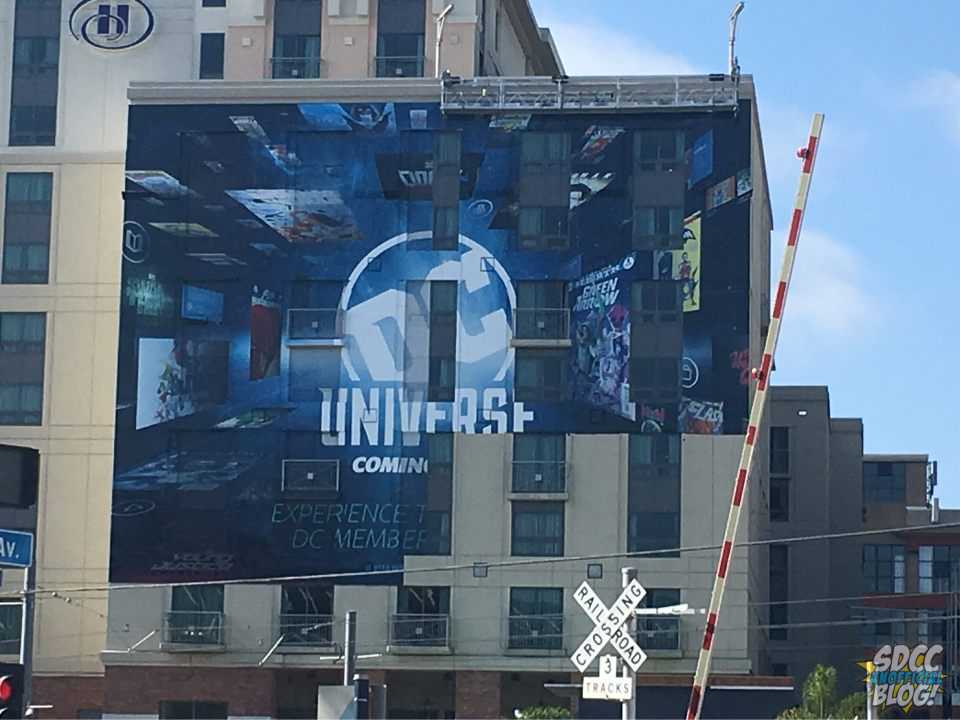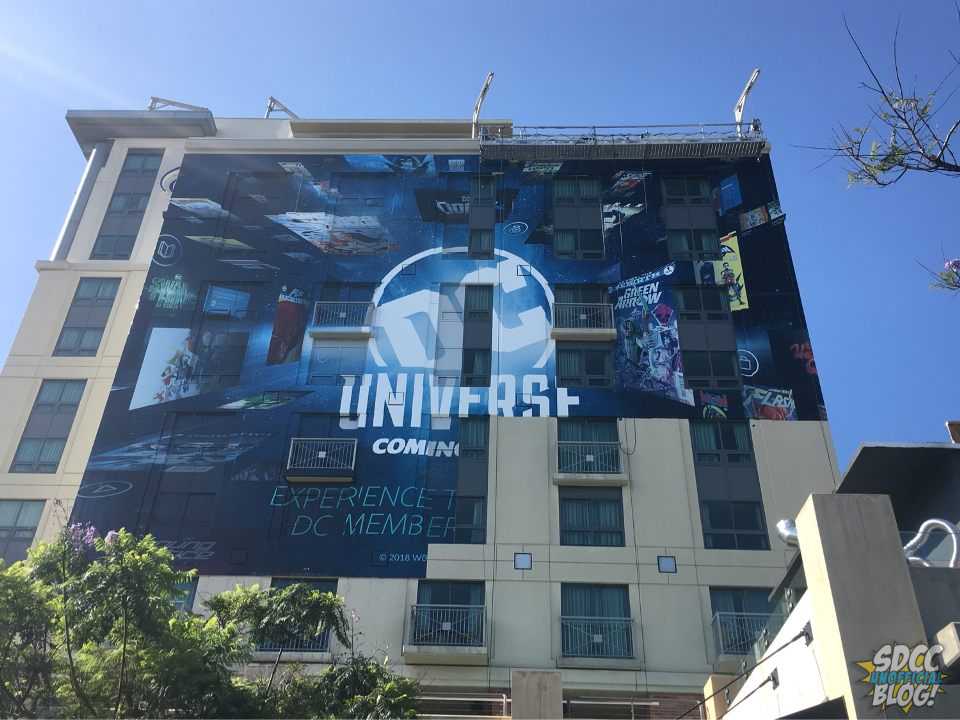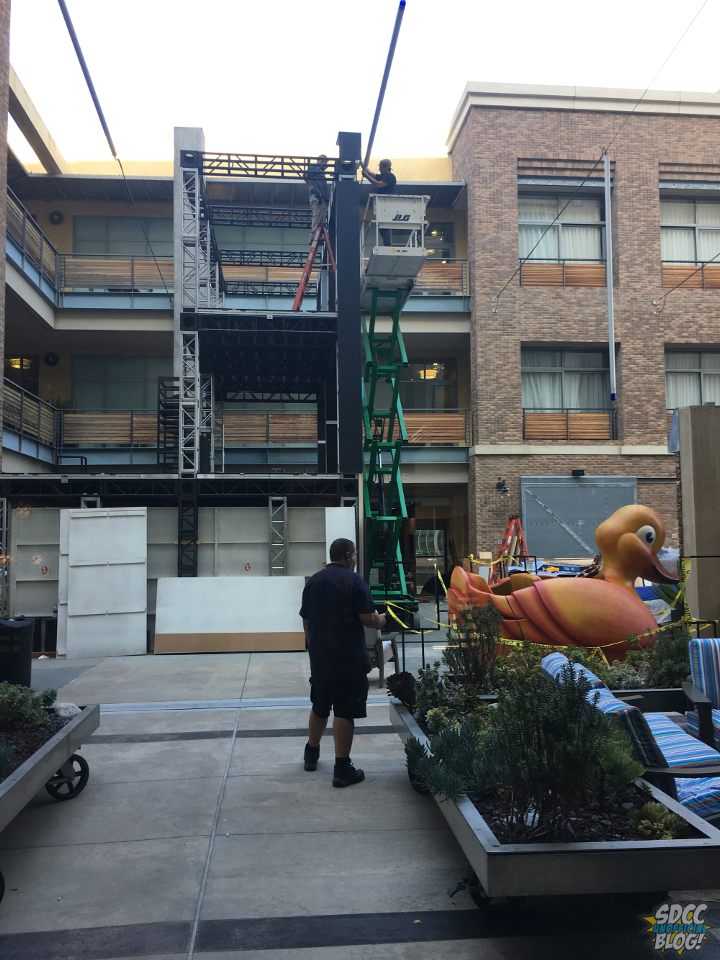 [UPDATE July 13 – #1]
Work continues for the truly massive DC Universe offsite, with the signage outside the Hilton Gaslamp Quarter mostly now complete. And our friend the Duck Tank is now under some caution tape. Beware!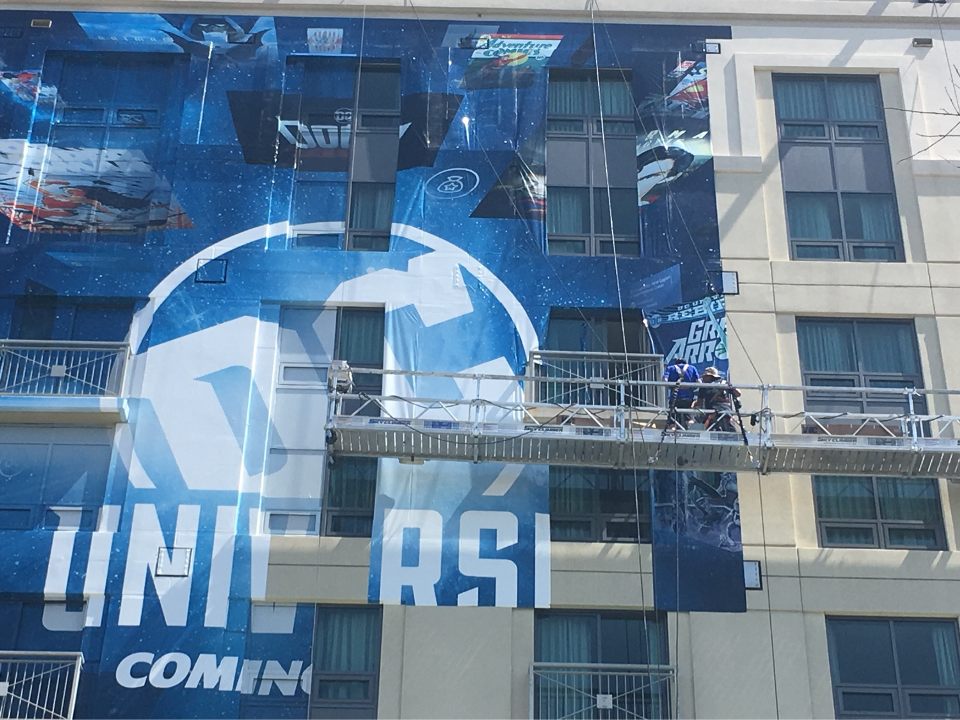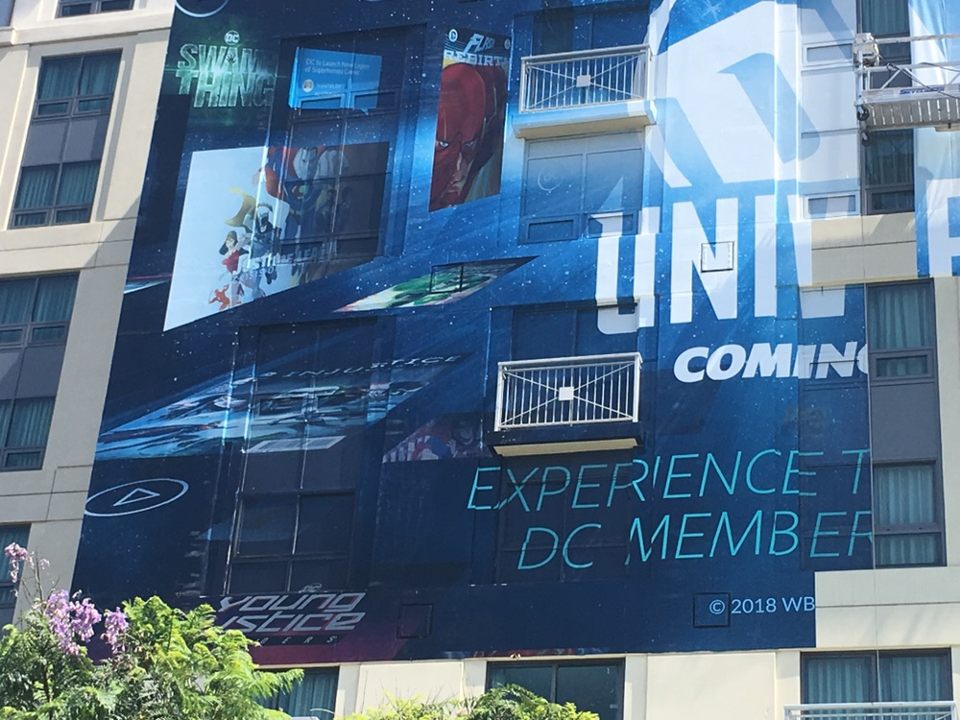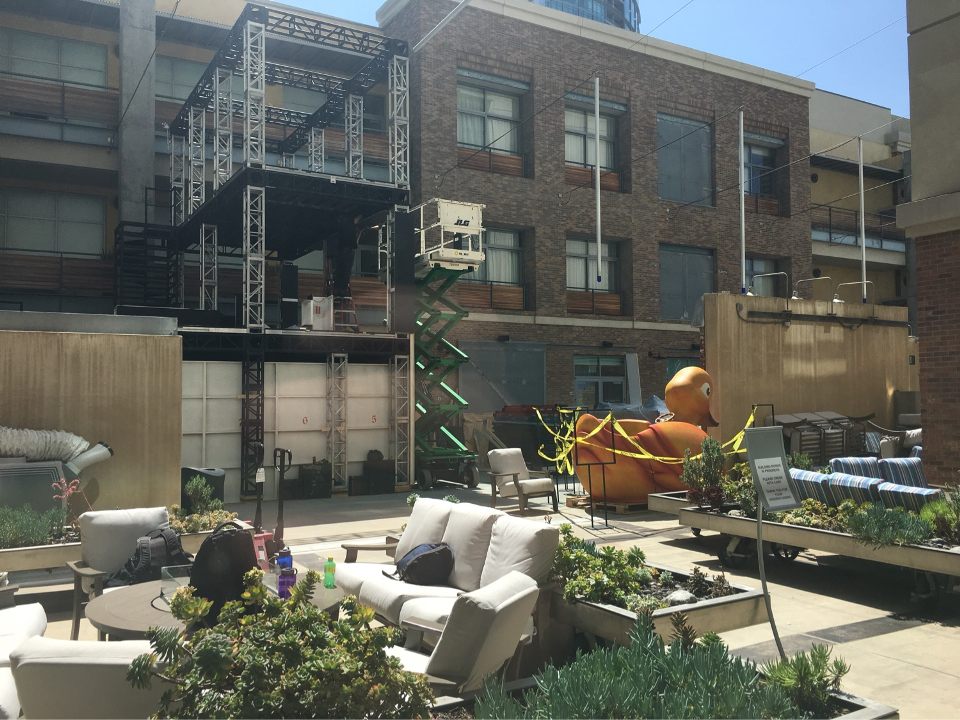 [PREVIOUS]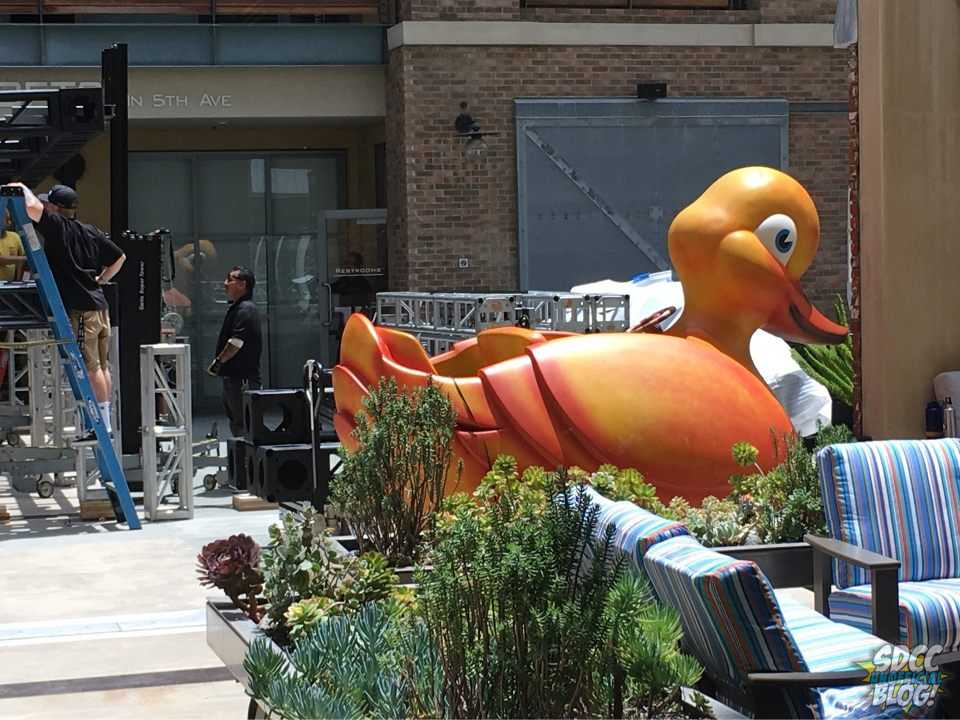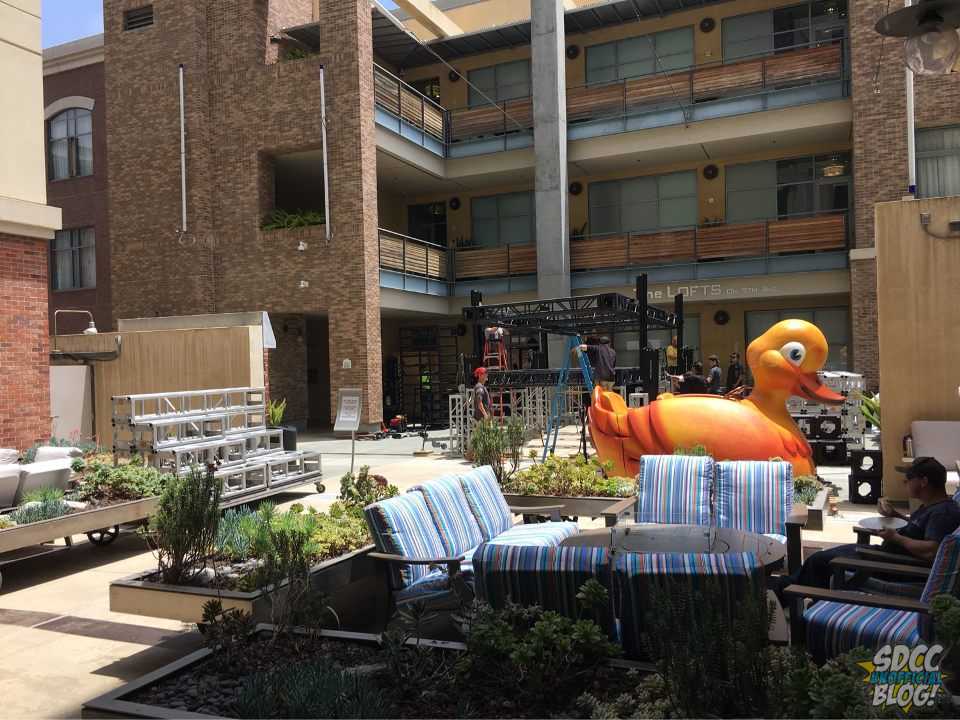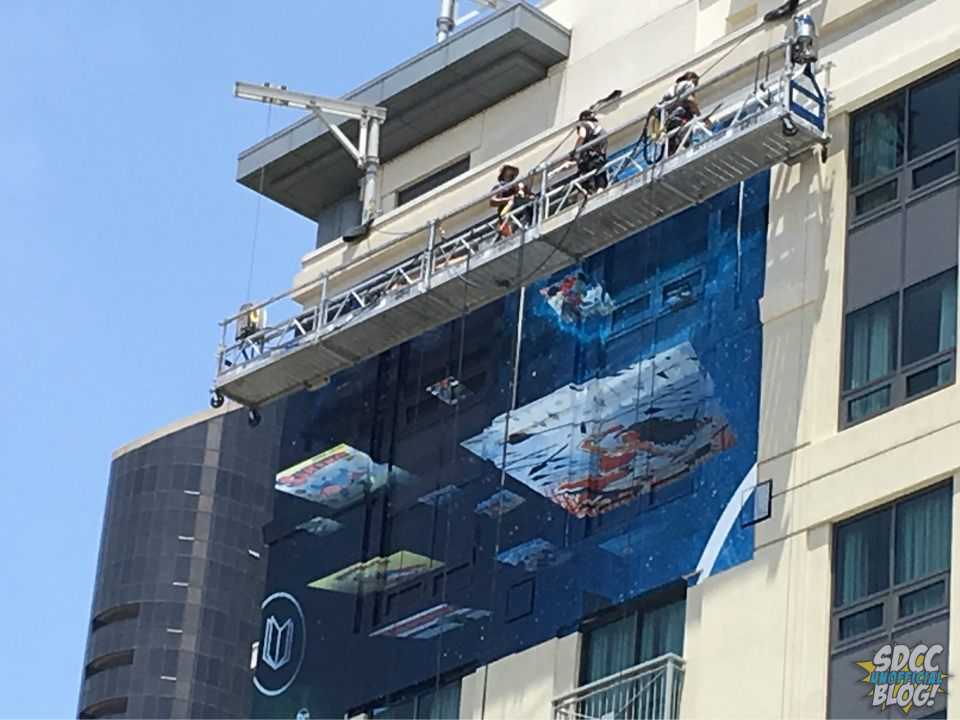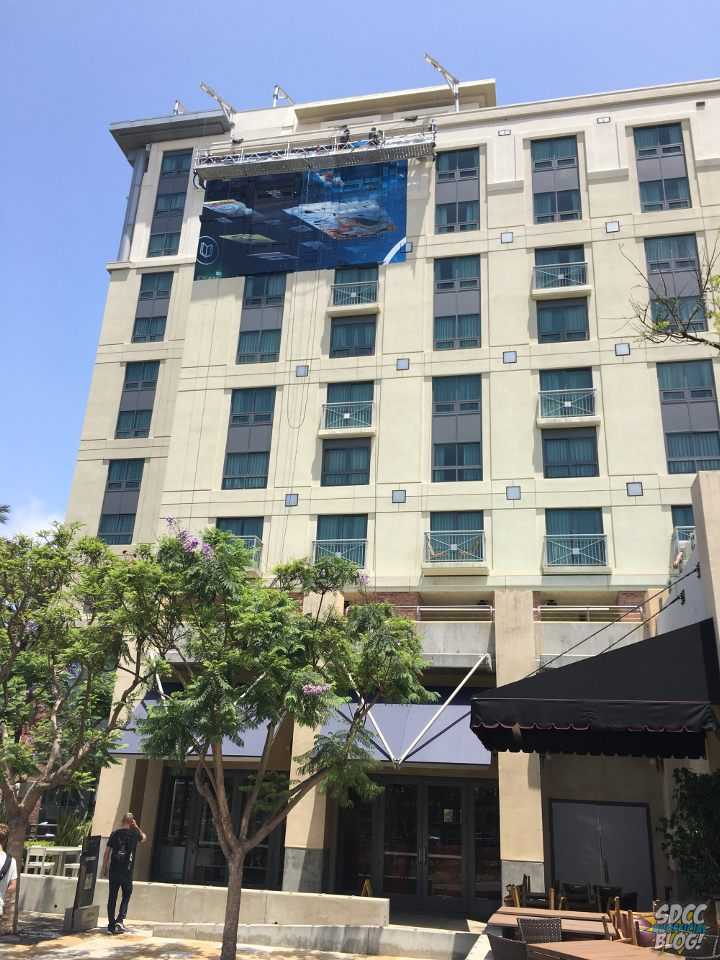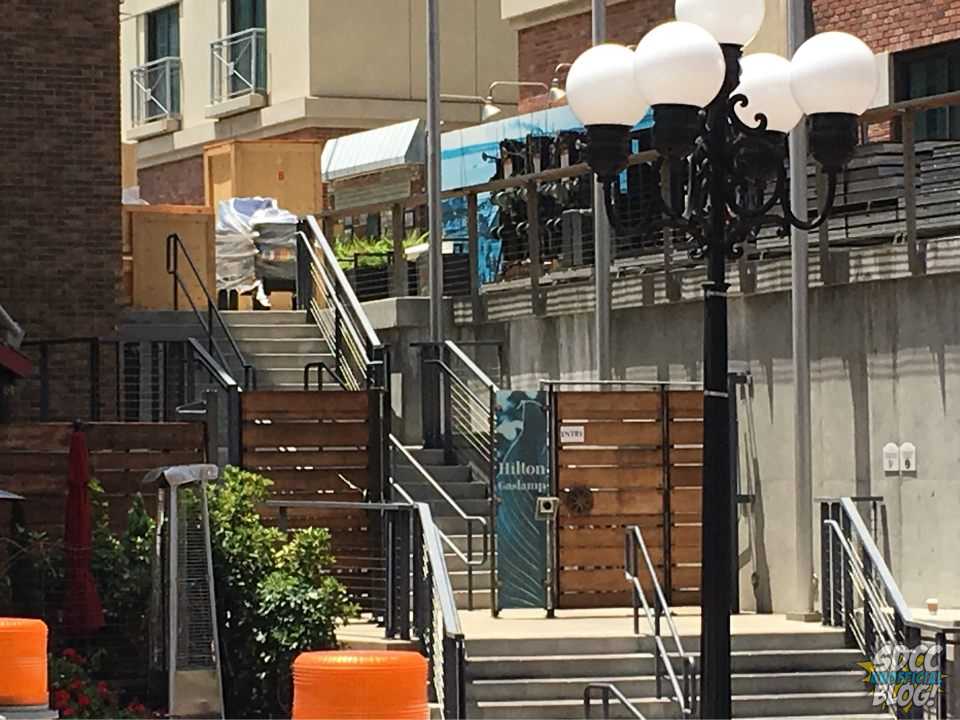 You can also find a very friendly DC-themed rabbit in the lobby, but that has nothing to do with the Experience.