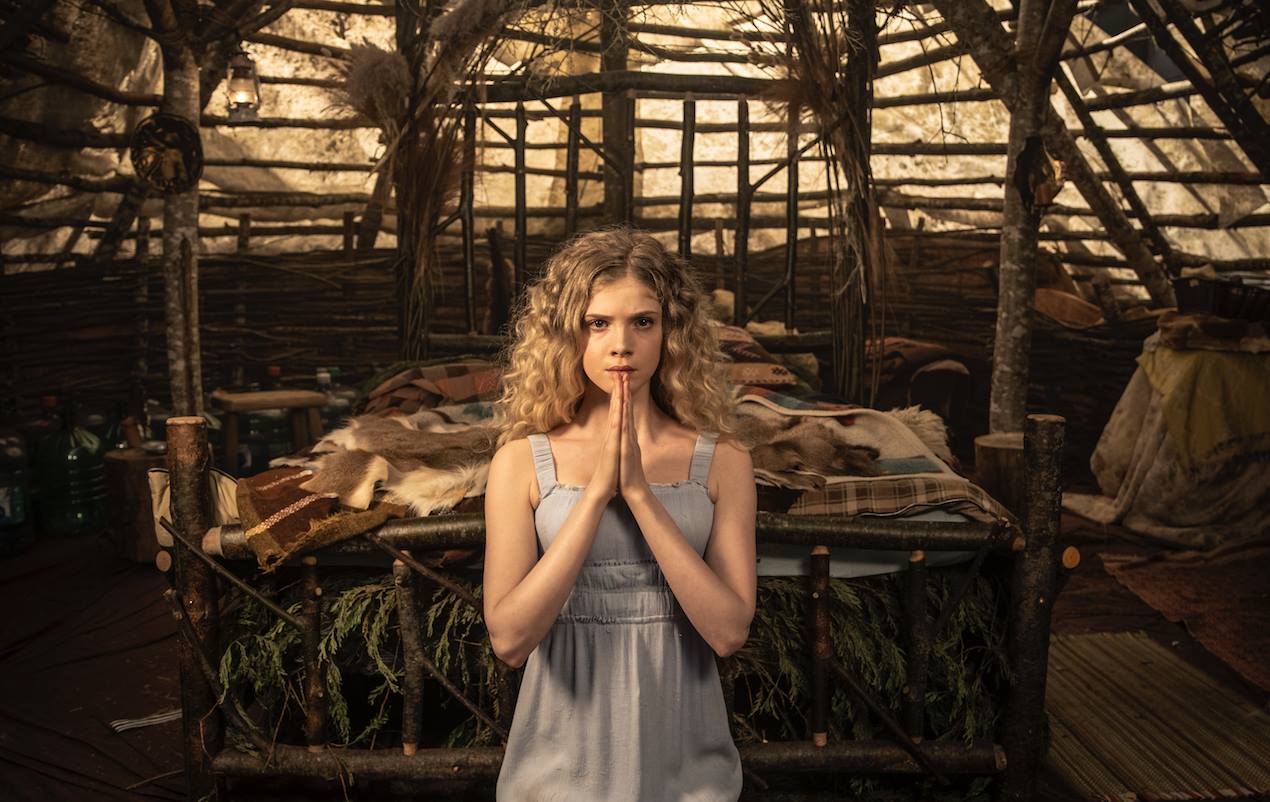 While we're still waiting for the full line-up at The Experience at Comic-Con (formerly the Petco Interactive Zone), it looks like there's one event you can add: Sacred Lies, a new half-hour drama coming to Facebook Watch on July 27, will have an Escape Room at the convention.
In the series, Minnow Bly has survived the woods, a brutal cult leader, and a deadly fire. Now, you can put yourself in the action with the Sacred Lies Escape Room at San Diego Comic-Con on Thursday, July 19 – Sunday, July 22. The escape room will essentially be the series in reverse, as you get sucked into Minnow's world and the Kevinian cult. You'll solve puzzles, go deep into the cult's dogma, and — if successful — complete the confirmation ritual and bcome a member of The Community.
Before and after your Escape Room experience, you'll explore the world of Sacred Lies in an exclusive Oculus Go VR experience.
The event will take place at Petco Park, which we're taking to mean The Experience at Comic-Con. It appears that you can pre-register for the event. Sold out.