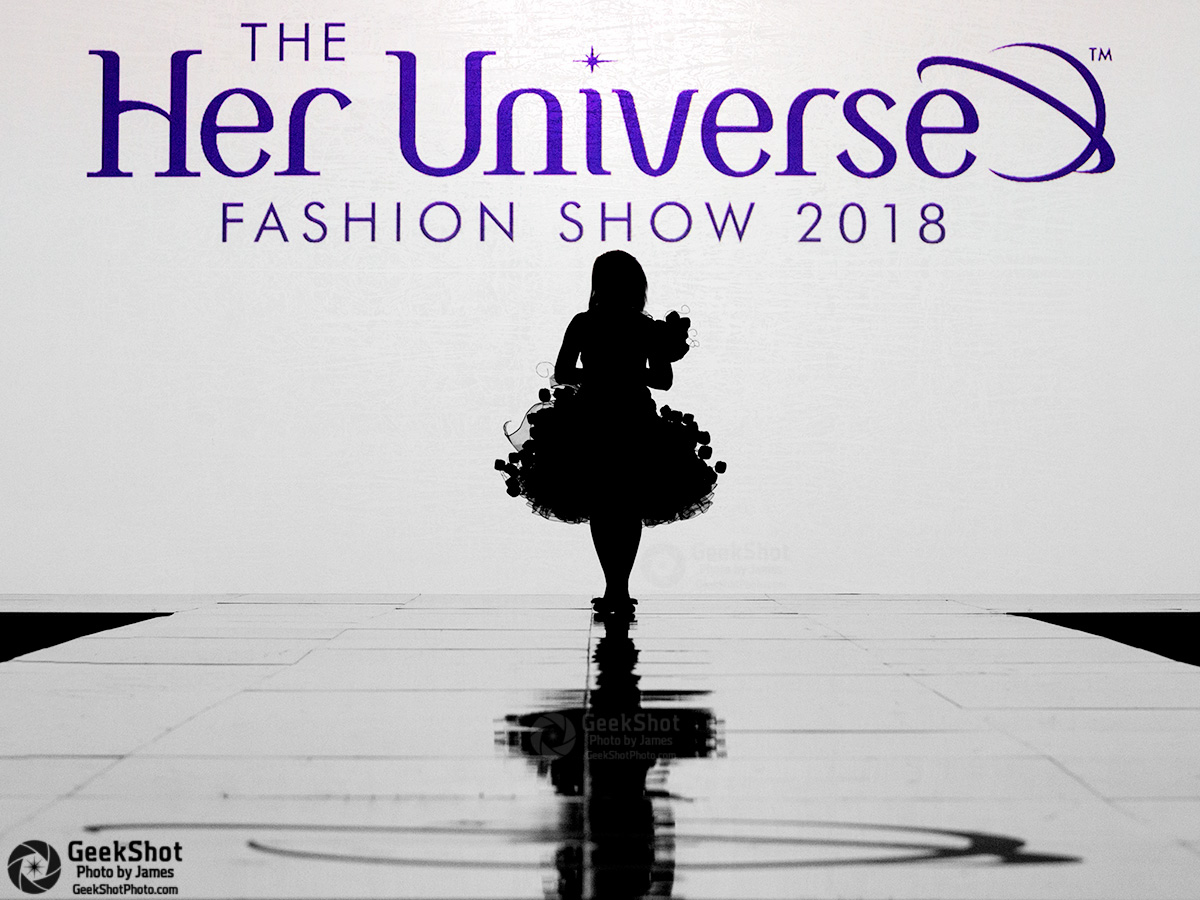 Welcome to the GeekShot Photo Exclusive Series. This will be a regularly recurring post featuring cool, interesting, or just plain awesome moments we have captured during San Diego Comic-Con and WonderCon over the years. Each post will include a photo by Beth or James of GeekShot Photography. We may include a short story about the photo, but sometimes we'll just let the photo speak for itself.
About This Photo
Ashley Eckstein during The Her Universe Fashion Show 2018 at the Manchester Grand Hyatt during San Diego Comic-Con.
Sometimes you just can't believe how lucky you are to capture a shot you know is going to turn out good. Also, sometimes lightning does strike twice in the same place. The photo above was actually the second time during The Her Universe Fashion Show that Ashley Eckstein, in her dress made up of 500 Jack Skellington Funko Pops, was in shadow while on the runway. Here is the first time it happened: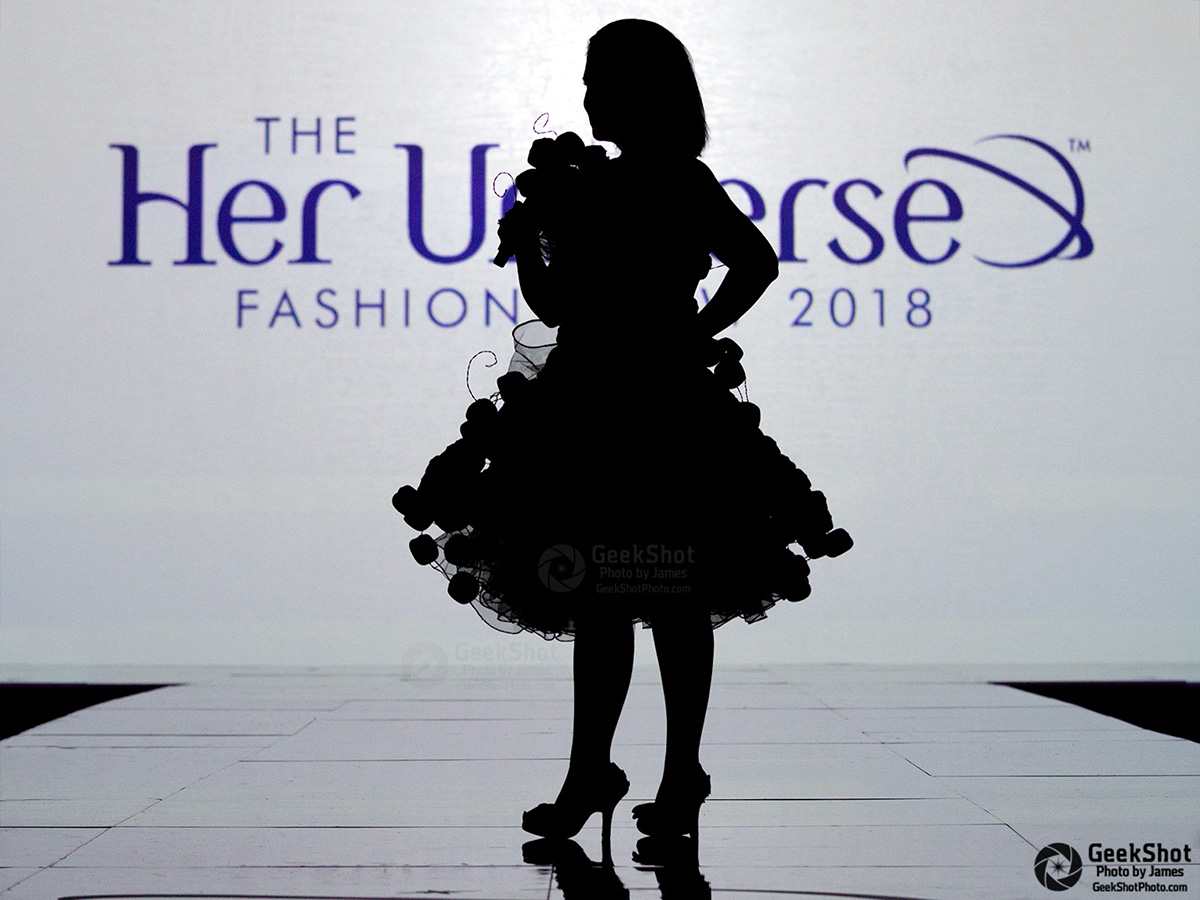 I thought this first shot was going to be the best photo I took all weekend. But somehow I got another chance and I feel like the second time turned out to be a better version. You can see the entire logo, the reflection on the runway is much longer, and you can even make out the Her Universe logo at the bottom of the photo.
I edited both photos to remove some things that cluttered up the image (such as the DJ table on the left) and to have a more symmetrical look overall. Other than that, it was mostly deepening the blacks and brightening the whites to get the finished photos you see above.
What was your best capture of SDCC 2018? Let us know in the comments.
You can see all of the previous posts in this series here.
This photo is copyright (All Rights Reserved) by Beth and/or James Riley of GeekShot Photography. It may not be copied, reposted, published, or used in any manner without their written permission.