Gentle Giant has been known for having some of the finest crafted San Diego Comic-Con exclusives each year — serving up quality pieces that are filled with nostalgia (and typically more than a few Star Wars offerings).
Let's take a look at what has been announced for 2018:
[UPDATE July 11] Gentle Giant will be kicking off a new vintage Star Wars collector enamel pins, according to Yoda News. These high quality, cloisonné hard enamel pins are a tribute to the action figures you loved in the 70s and 80s; now they are wearable art to take your fandom with you wherever you roam. The 3.75″ line of pins (limited to 1,500 pieces) include Darth Vader, Stormtrooper, Han Solo (small head), Chewbacca, and a mystery character, and will be in blind box packaging. You can grab individually boxed packages at SDCC 2018.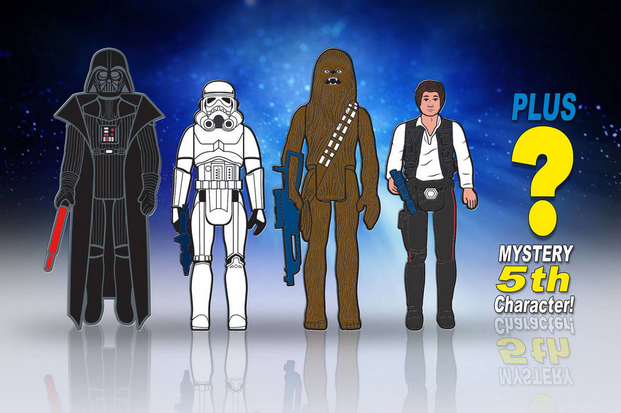 They'll also have a four-pack of 1.75″ pins (including 4 Cantina aliens from the vintage Star Wars line packed together in one set just like in 1978) available for $24 (limited to 1,500 pieces) at SDCC.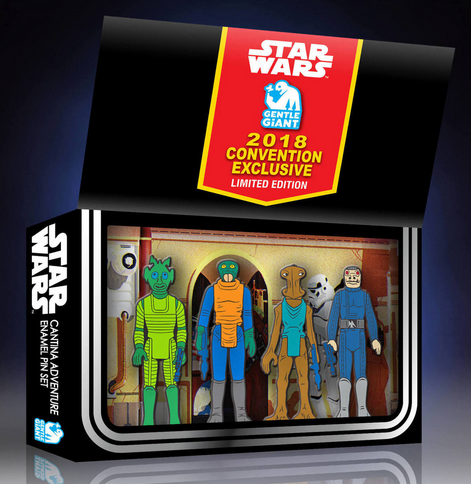 Finally, they're also offering more 1.75″ SDCC exclusive pins, which will be sold separately for $6 each in blind boxes, including Porg, At-At, Dianoga, and Thala Siren with Milk Battle 2-Pack (the 2-pack will be $12).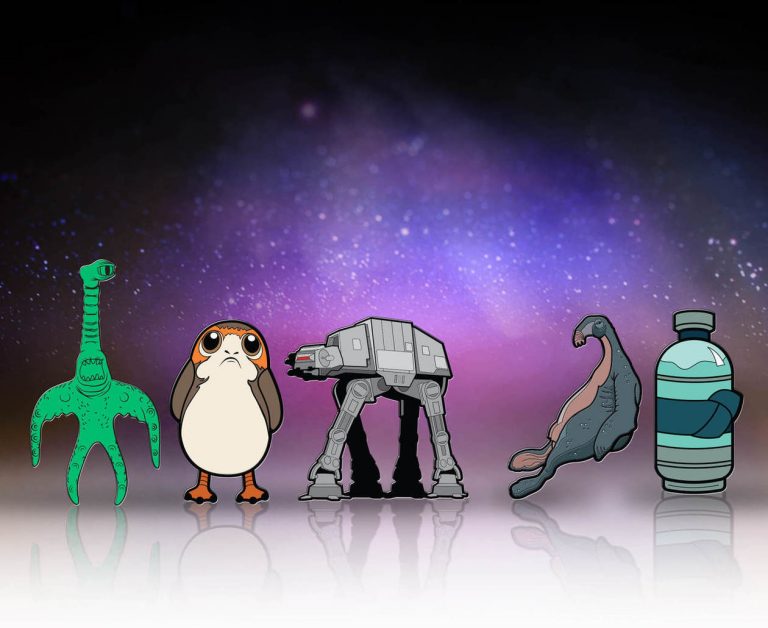 [UPDATE June 26] AFI Insider has a look at Gentle Giant's latest San Diego Comic-Con exclusive: a Jedi Luke Skywalker Mini Bust. This 1:6 scale bust featured a switch activated light-up green bladed Lightsaber, to commemorate the 35th anniversary of Star Wars: The Return of the Jedi. I will be available for pre-order starting today at 12PM PT for Platinum Premier Guild Members. It will also be available at Gentle Giant Booth #3513, for $120.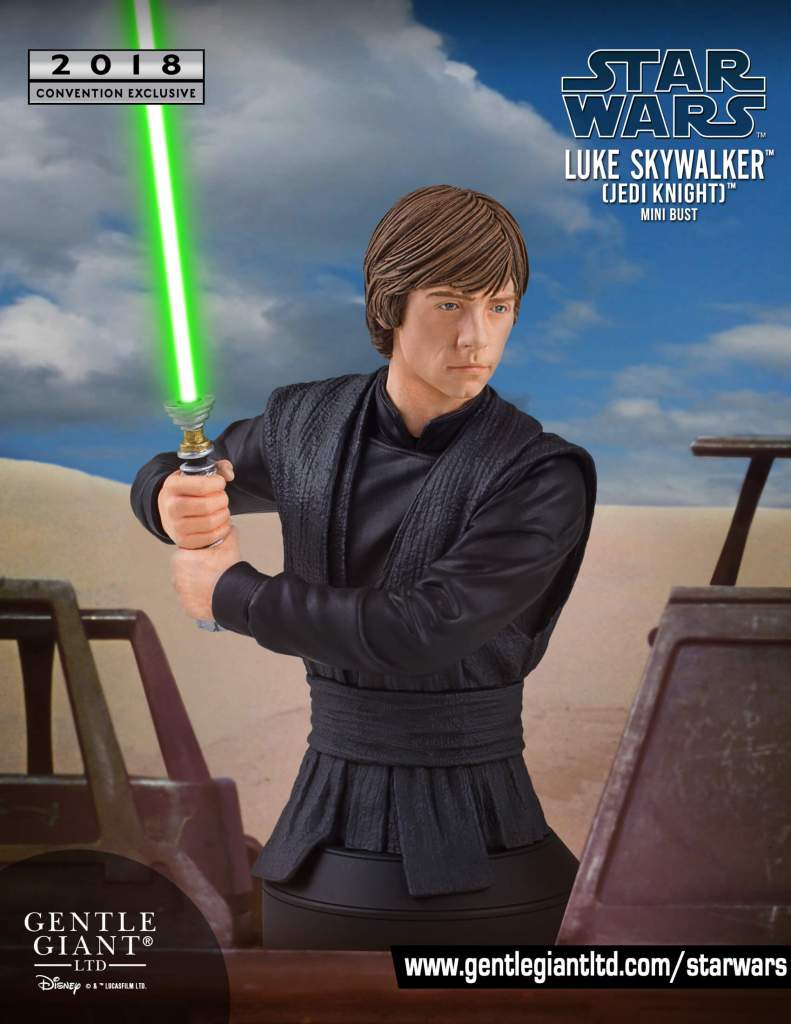 [UPDATE June 18] Gentle Giant's next San Diego Comic-Con exclusive is a Yoda (Concept Series) Mini Bust. Based on early designs and illustrations from the production team, this mini bust contains several familiar elements of the characters such as his wise eyes, robes, his cane, and more. It's a 1:6 scale piece, that's hand-cast, hand-painted, and hand-numbered. It's a limited edition of 750 and will retail for $100 at Comic-Con, but Premiere Guild members will be able to pre-order it starting today.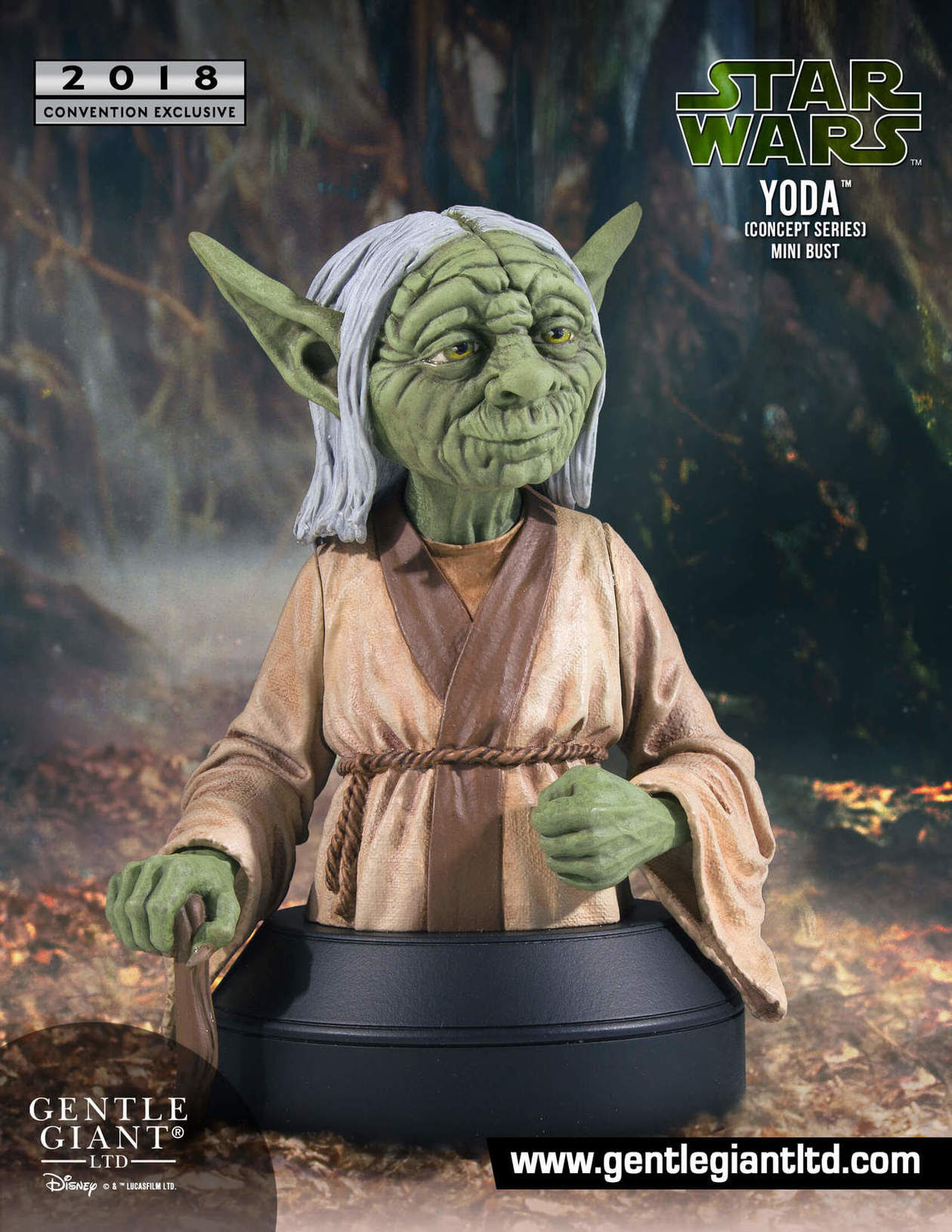 [UPDATE June 11] Gentle Giant's popular Marvel Animated Statue collection is getting a new piece for San Diego Comic-Con: Gwenpool. The 3″ figure, like the others in the collection, are based on the illustrations of artist Skottie Young — and Gwenpool is inspired by The Unbelievable Gwenpool #1. She retails for $64.99 and will be available online to Premiere Guild Members to pre-order — or, as always, you can snag it at the booth.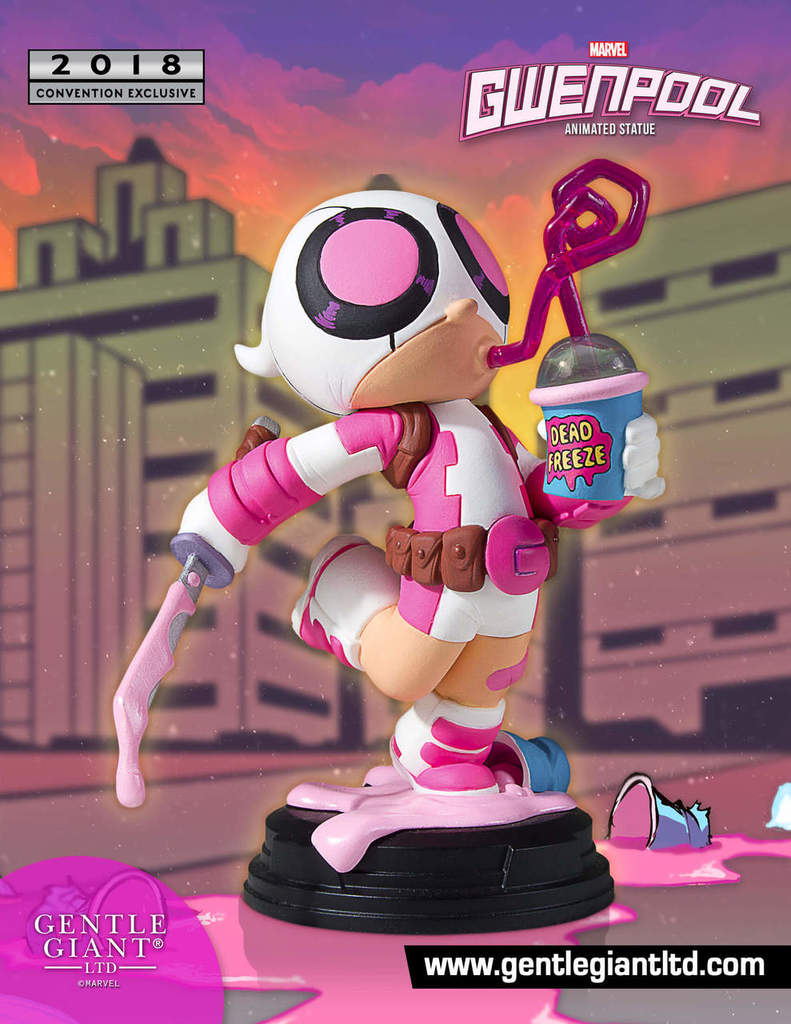 [UPDATE June 6] Star Trek has long been a part of San Diego Comic-Con – so it's only fitting that Gentle Giant is celebrating the iconic franchise with a Star Trek: Discovery Lt. Saru Mini-Must. The bust is based on original concept models and authentic production files to accurately match the prosthetic make-up appliance worn by Doug Jones. It retails for $100 and will be available today through Friday, June 8 beginning at 12PM PT for Premier Guild members to pre-order – or, as always, you can snag it at the booth.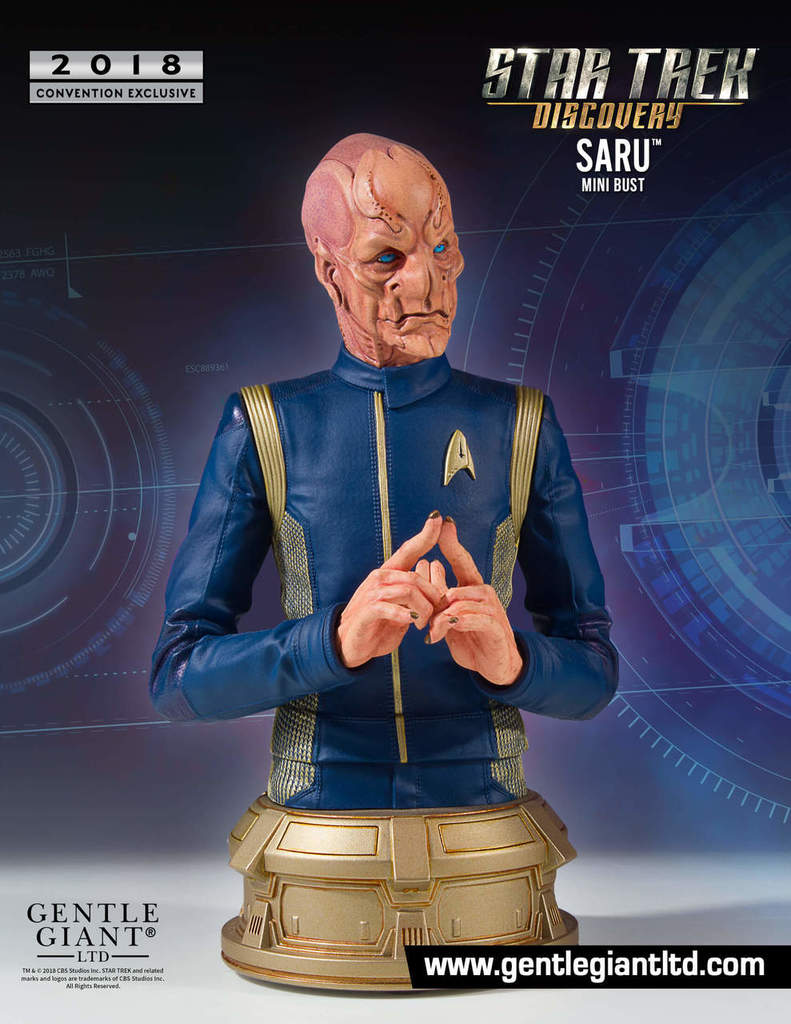 [UPDATE June 4] Boba Fett is celebrating his 40th anniversary for San Diego Comic-Con with Gentle Giant's first San Diego Comic-Con exclusive, as revealed by Yahoo: a 12″ Boba Fett Return of the Jedi Jumbo figure. The figure has been digitally scanned from the 3 and 3/4″ original figure to become supersized, and includes his nonremovable rocket and blaster. The packaging also includes a reproduction of the vintage blister card and plastic clamshell.
The figure will retail for $80 at the company's booth – or, as always, Premier Guild Collectors will be able to order beginning today.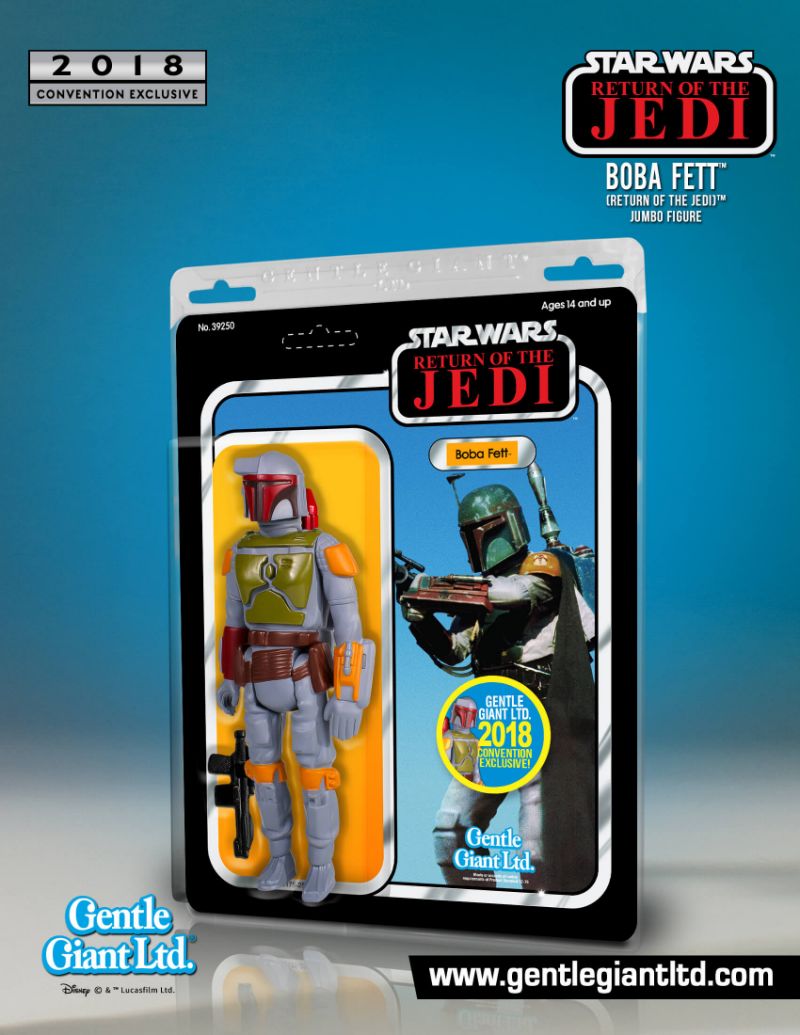 Which Gentle Giant exclusives are on your must-have list? Let us know in the comments.