Designer toy company Kidrobot always makes some of the most visually interesting, high-end (but still affordable) exclusives at the convention – and this year is no different, with pieces from Bob's Burgers, Hello Kitty, and more.
This year, you'll need to head to Booth #5145 to score their exclusives directly at the booth.
[UPDATE] You can also stop by on Friday, July 20 at 3:15PM for a signing with the cast of Bob's Burgers, or on Saturday, July 21 at 11AM, 1PM, 2PM, and 3PM for a signing with Hello Kitty herself. Autograph signings will be first come/first serve at the booth. Kidrobot will also have extremely limited quantities of the our upcoming Kidrobot x San Rio Plush items during the Hello Kitty signing.
Here's a look at Kidrobot's Comic-Con offerings for 2018:
[UPDATE]
Kidrobot will also be launching a new Kidrobot x Adult Swim Rick and Morty Slippery Stair Art Figure at the convention. Each day, a limited number will be available at the booth ahead of its official launch in August. You'll need a secret code word – so watch Kidrobot's social.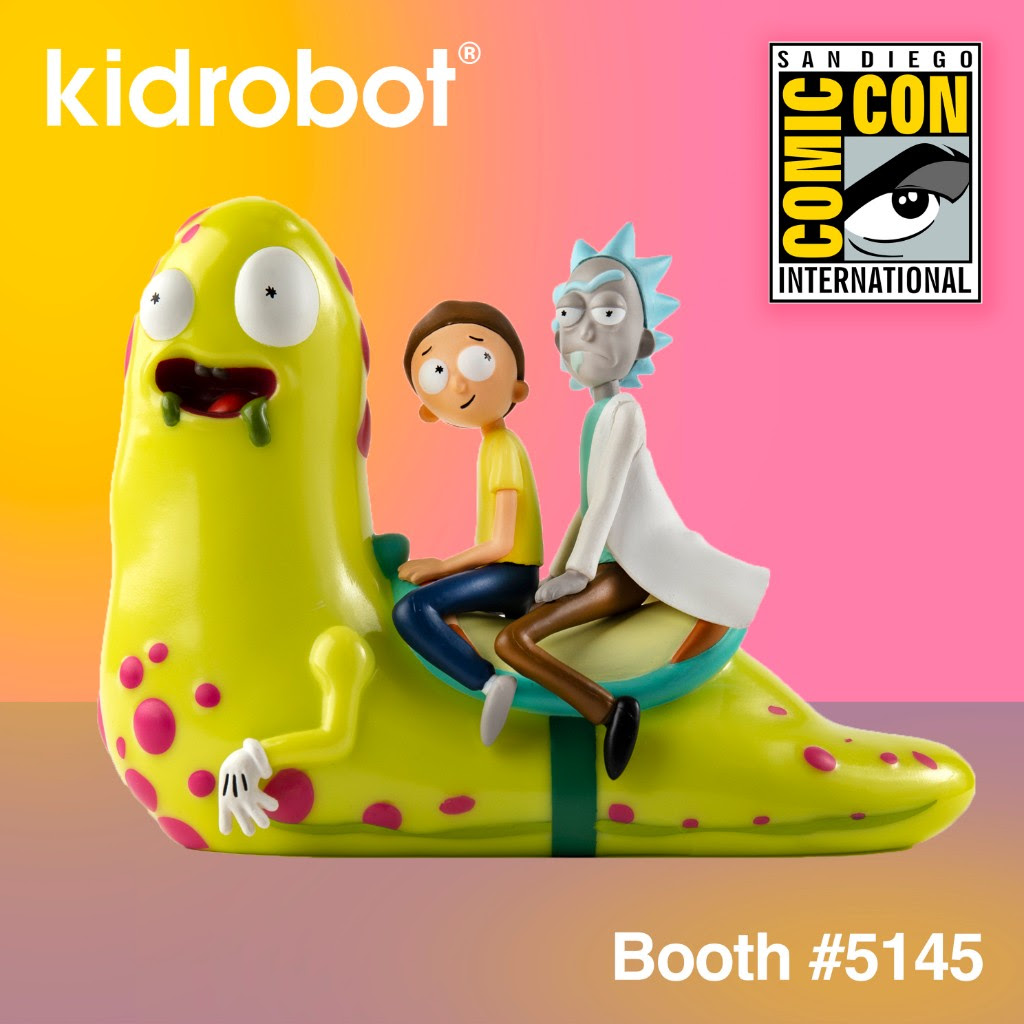 [PREVIOUS]
Kidrobot is teaming up with Sanrio to bring you 2.5″ Hello Kitty Plush Burger Charms, to serve you cute kitty realness with a side of fries. The plush charms come in a plush container featuring Hello Kitty herself, with removable "fries" that are so adorable, you wouldn't want to eat them anyway. The Plush Fries will retail for $35, which the Burger Charms will be $10 each.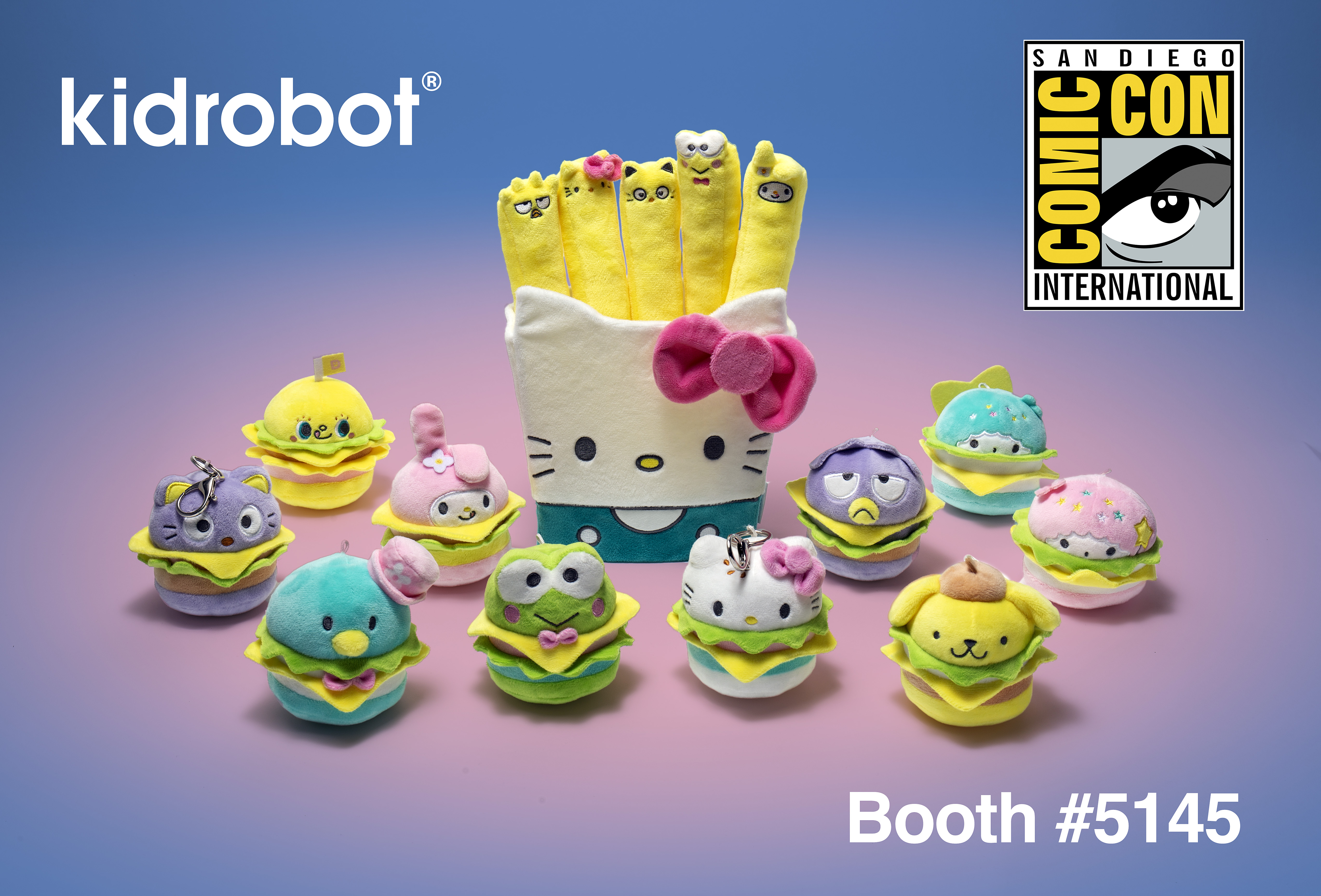 Then, if you're feeling groovy, they'll have a Kidrobot x Jeremyville Let Love Grow Dunny at SDCC as well. Inspired by 1960's love, this Dunny features cha-cha-cha-CHIA! esque hair. It will retail for $35.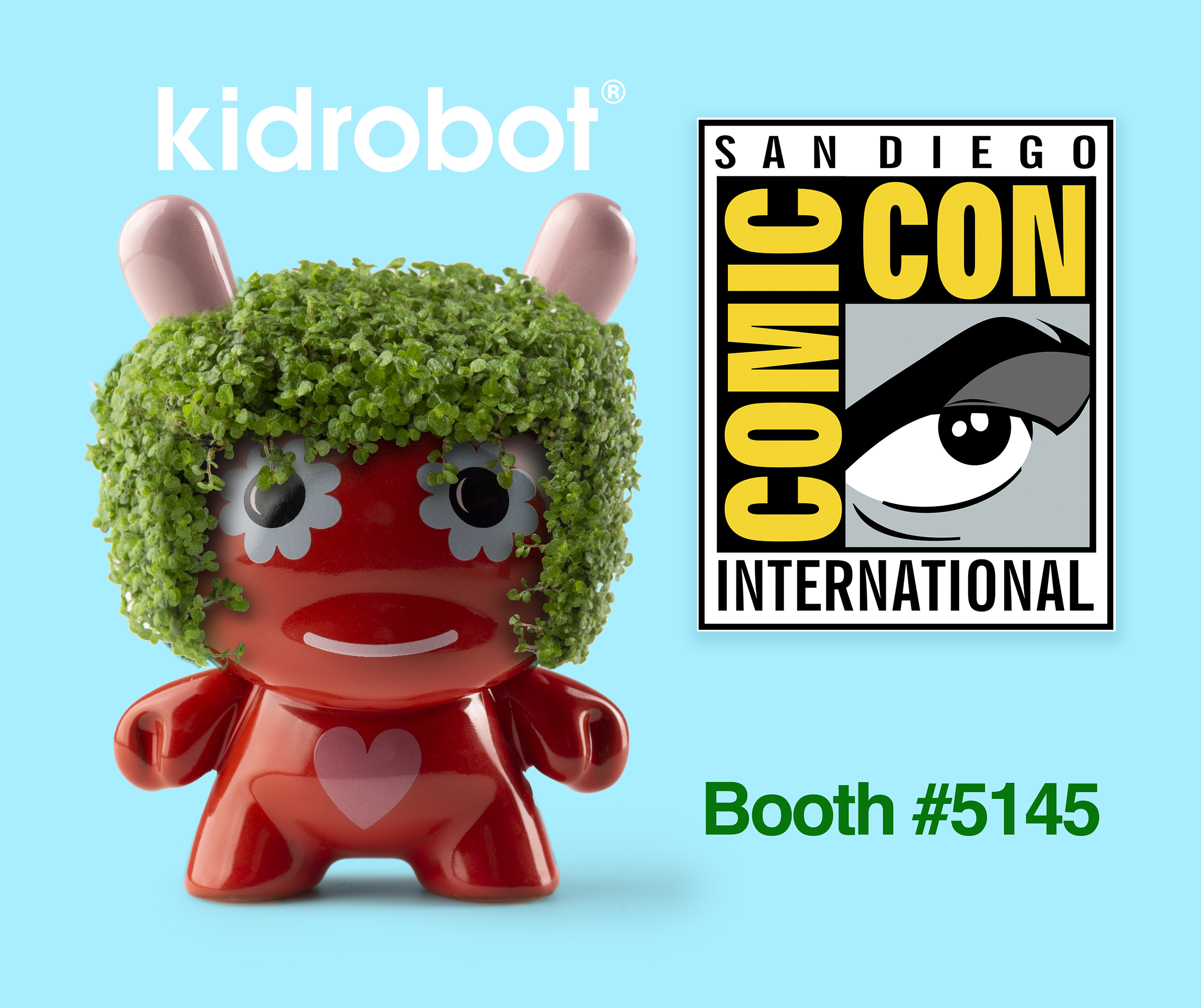 And finally, KidRobot has more in store for Bob's Burgers fans with a 7″ Bobcephala Medium Figure. Based on Bob's outfit from The Equestranauts episode, this exclusive colorway is sure to be a hit. The figure will retail for $55.