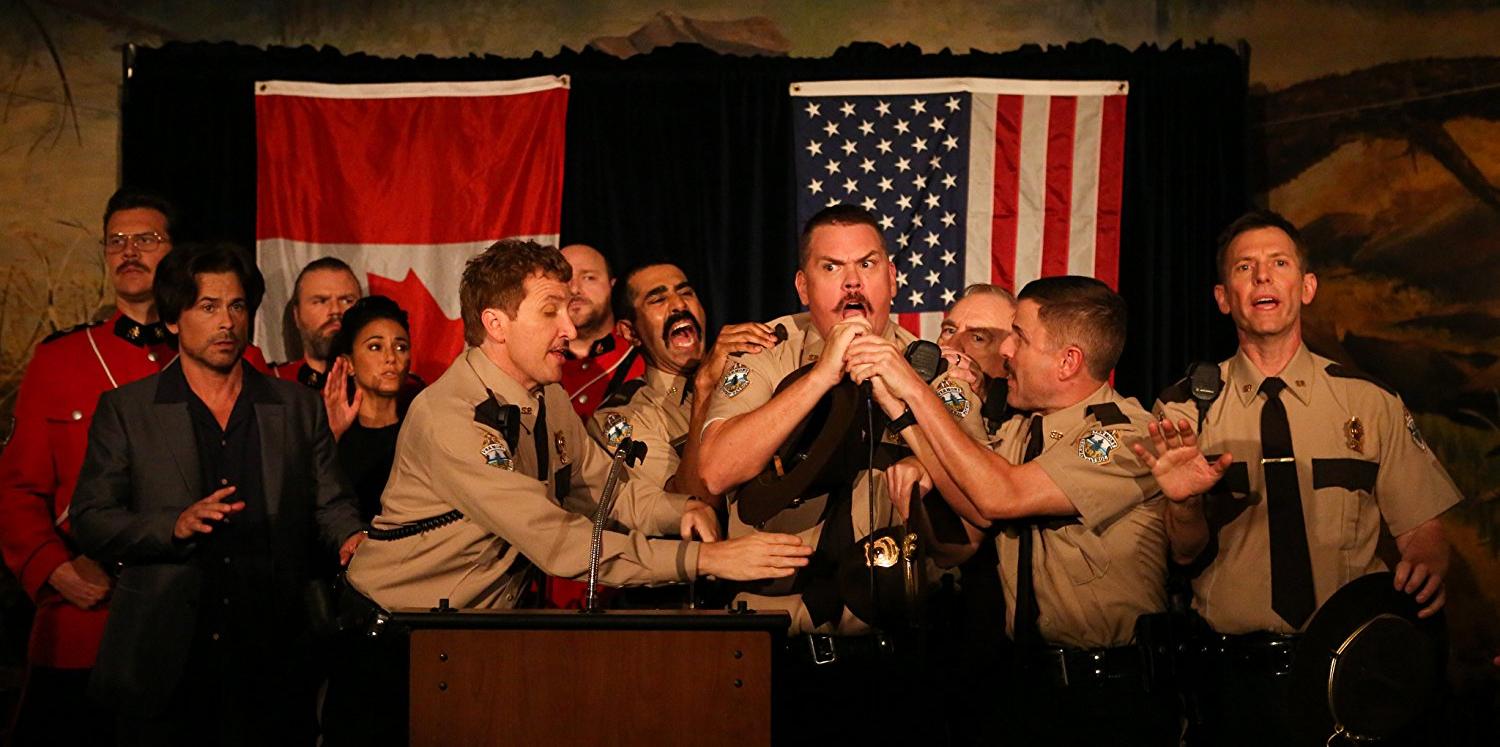 The time for Comic-Con news is meow.
On the May 24 episodes of Chewin' It With Kevin and Steve, the podcast of two members of Broken Lizard (the comedy group that created Super Troopers), revealed that they're heading to San Diego Comic-Con next month — and they just might be giving free mustache rides there.
Kevin Heffernan and Steve Lemme revealed that they'll be at Comic-Con to promote the DVD and Blu-ray release of Super Troopers 2, which hit theatres back in April and will be heading to stores on July 17, just ahead of the convention.
They discussed that they "hoped" they got to wear the uniform again during the promotion, and mentioned that they'd heard talk "about dressing up a mechanical bull as a mustache". In other words, mustache rides for everyone.
[UPDATE July 2] While there's still no words on where the mustache rides will be happening, we do know that The Broken Lizard Comedy Team will be bringing Super Troopers 2 to the Horton Grand Theatre on Saturday, July 21 at 1:30PM. Collider's Steve Weintraub will lead a panel consisting of Jay Chandrasekhar, Kevin Heffernan, Steve Lemme, Erik Stolhanske, and Paul Soter. Expect this to be a ticketed event up in Sails on Saturday morning.
We'll update as we learn more.
Are you excited about Super Troopers 2 heading to Comic-Con? Let us know in the comments.
[Thanks to ENAHS for the heads up!]