San Diego Comic-Con is officially THIS month, and if you aren't terrified by the amount of news still to be announced, well, we envy you. On this (not-so) lazy Sunday afternoon, we have plenty of Comic-Con news for you that we've rounded up for you, including hints that Daredevil will indeed be at the convention, some very cool art and exclusives, and the Comic-Con International Independent Film Festival schedule.
Here's a look at the news you might have missed:
Headed to #SDCC2018 What's fun to do?

— Erik Oleson (@erikoleson) June 29, 2018
The Comic-Con International Independent Film Festival returns this year, with over 50 films, across a wide range of genres. Thursday – Saturday, you can stop by the Marriott Grand Ballroom 3 & 4 to see films like the animated Shelldon, or Kyle Roberts' The Grave. There will also be panels from industry experts, like Saturday's Stop Motion as a Special Effect. Then on Sunday, July 23, the winners will be announced. Find the complete schedule on Comic-Con International's website.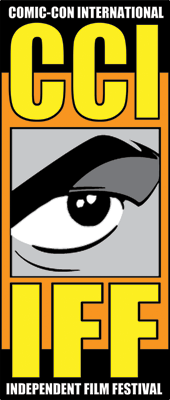 Speaking of panels, be sure to stop by How to Be a Financial Super Hero on Thursday, July 19 at 4PM in the Marriott to snag exclusive comic book versions of K'nayha and the Crow. Chris Neuhahn revealed that there will be 50 copies available at the panel.
https://www.instagram.com/p/Bkl-PpoHRqr/?tagged=sdcc2018
Artist Jason Edmiston is bringing his very popular Eyes Without a Face series — which features, well, the eyes of some of your favorite pop culture icons  — to San Diego Comic-Con 2018. It sounds like the new works will be through Mondo, but stay tuned for more information.
https://www.instagram.com/p/BklyFJmHd1T/?taken-by=jasonedmistonart
Rob DenBleyker, the co-creator of Cyanide & Happiness, showed off a new Shiny Red Box Edition of his Joking Hazard party game. You can grab it exclusive at Booth #1234 on the show floor, and best of all? It comes signed by Austin St. John, the original Red Ranger.
RED BOX signed by the RED RANGER!!

Exclusively at #SDCC, Booth 1234. See you there! pic.twitter.com/drc9WTsQbX

— Rob DenBleyker (@RobDenBleyker) June 29, 2018
Are you ready for SDCC? Get this exclusive Red Box from Joking Hazard and get it signed by me at SDCC! This is an exclusive and will be limited! Don't miss out! – ASJ

Shout out to Cyanide & Happiness for the post!#cyanidehappiness #jokinghazard #redranger #blacksaltcoreuption pic.twitter.com/pdcfMSf4pW

— Austin St. John -ASJ (@ASJAustin) June 29, 2018
https://www.instagram.com/p/BknUfGRFYGr/?utm_source=ig_twitter_share&igshid=1jjbvwid2c3r6
My SDCC commission list is open: 9×12 single figure $50 | 11×17 single fig $100 | 11×17 2-fig: $150 | 11×17 3-fig $200 | 11×17 Montage $250 | 11×17 Cover recreation/homage $150 & up | Visit https://t.co/Gpca1BKgSn to see more examples | Email SteveBryantArt at gmail to order pic.twitter.com/Kh5qDWiFeo

— Steve Bryant writes and draws comics (@SteveBryantArt) June 29, 2018
https://www.instagram.com/p/BklJQSmnPvD/
Super7 teased a new Transformers exclusive heading to San Diego Comic-Con. Our guess is that this would be available at their Booth, but we'll have to wait and see.
https://www.instagram.com/p/Bkn0Y28FpOn/?hl=en&taken-by=super7
Cardboard Spaceship is launching the second series of Thimblestump Hollow at San Diego Comic-Con this year, with more adorable vinyl figures. They'll be debuting four characters in a very special "Fruit Salad" colorway for SDCC this year. Pick them up at Booth #5638.
https://www.instagram.com/p/Bkng35cll_w/?utm_source=ig_embed
Want a sneak peek at this year's Space Command booth on the show floor? From producer Marc Zicree, here's your early look at Booth #4015:
Thought you might enjoy seeing a work-in-progress of the #SpaceCommand booth we'll have at San Diego Comic-Con, between the #BBC and #Nickelodeon . Thanks to Stan Rutledge, Shannon, David Raiklen, Jeff Hayes and the entire team! pic.twitter.com/7GYaieGXvK

— Marc Zicree (@MarcZicree) June 29, 2018
That's how we #prep for @Comic_Con ! #Sneakpeek
.
.
.#oakenanchor #dome #creativeagency #experience #immersivexperience #comicon #production #sandiego pic.twitter.com/OCjALJuKP8

— OAExperiential (@OAExperiential) June 29, 2018
https://twitter.com/ek_johnston/status/1012752918447996929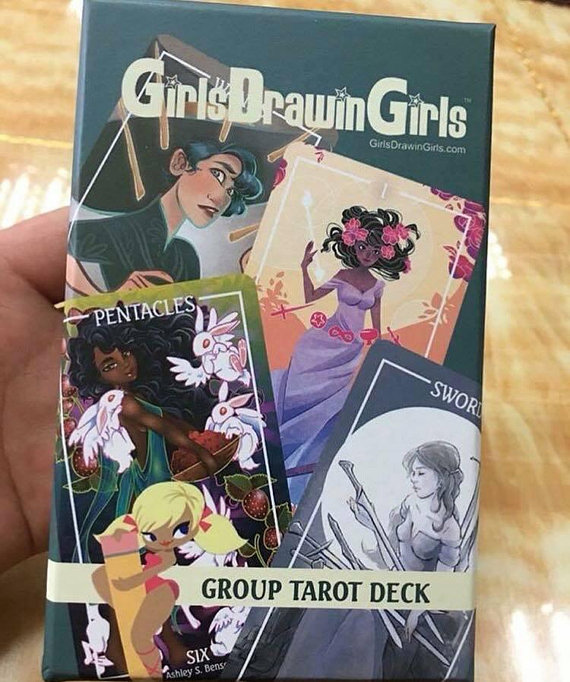 You can find Trends International (Booth #2913) inside the Lucasfilm Pavilion on the show floor this July, where they'll have an exclusive Russell Walks Star Wars poster triptych. Walks will also be on-hand for signings.
We're extremely pleased to announce that we'll have a booth inside the Lucasfilm Pavilion at @Comic_Con in July. And we'll be selling @RussellWalks exclusive poster triptych, as well as hosting him in our booth for signings. Stay tuned for more details! #SDCC2018 #SDCC pic.twitter.com/U2tFKijyV6

— Trends International (@intltrends) June 20, 2018
Anything we missed? Let us know in the comments, drop us a line, or tweet us at @SD_Comic_Con.