IT'S THE FINAL COUNTDOWN! With just six days to go, that means we only have a few more editions of Under the Tents for you. So crack open that spreadsheet, and make sure you've added booth numbers and table numbers so you can find amazing prints like Kei Acedera's Game of Thrones Hodor one below, or Scott C's Jeff Goldblum tributes.
Here's a look at the news you might have missed:
Novelist and comic writer Marjorie Liu posted on Twitter that there has been a change of plans and she will be attending SDCC for a signing at the Image booth on July 21st at 1pm.
https://twitter.com/marjoriemliu/status/1016788588741255168
Coffee With Kenobi tweeted that Topps will have a booth in the Lucas Pavilion at Comic-Con where you can take a picture in a life size trading card and enter for a chance to win autographed photos of the cast from Solo: A Star Wars Story.
Take your photo in a life-size trading card at the Topps booth during #SDCC! Enter for a chance to win autographed photos of the cast from Solo: A Star Wars Story at the Topps booth in Lucasfilm Pavilion! Download @ToppsSWCT for free today! ➡️ https://t.co/xI8c5FKvM7 pic.twitter.com/qYT80Qv1ac

— Coffee With Kenobi with Dan Zehr (@CoffeeWthKenobi) July 11, 2018
Bobbleheads.com will have a Abraham Ford from The Walking Dead bobblehead debut exclusive available at booth #1019. It will be limited to 100 numbered pieces.
Exclusive SDCC Debut – only 100 numbered pieces! Abraham Ford Bobblehead from #TWD. See us at #SDCC2018, booth 1019! #AbrahamFord #RoyalBobbles #SDCC #Bobbleheads #SDCCExclusive #TWDFamily #WalkingDead pic.twitter.com/v5fTZ1z9Pb

— Bobbleheads.com (@bobbleheads) July 11, 2018
#SDCC is almost upon us! We'll be debuting our line of 1:10 scale @ironmaidenlotb inspired statues and offering a full range of @IronMaiden collectibles at the @nuclearblastusa & @HeavyMetalInk booths!! #IronMaiden #UpTheIrons #LegacyOfTheBeastTour pic.twitter.com/TdTlK1cAhJ

— INCENDIUM Myths.Monsters.Metal (@IncendiumOnline) July 11, 2018
Committed Comics posted that they will be at San Diego Comic-Con Small Press P-10 reviewing portfolios searching for talent.
hey @SD_Comic_Con the #portfolioreview schedule for #sdcc is up and Committed Comics will be searching for Talent!

— Committed Comics (@committedcomics) July 11, 2018
If you are in Southern California and needing transport to San Diego, Pacific Surfliner will be adding extra trains and capacity to get people to the convention. Check out the link for details.
We're adding extra trains & more capacity on the #PacificSurfliner next week for @Comic_Con. Zoom down to #SanDiego with us! Tips & Other Info: https://t.co/fy7LoGFS5v #SDCC2018 pic.twitter.com/8DruMzAdy7

— Pacific Surfliner (@PacSurfliners) July 11, 2018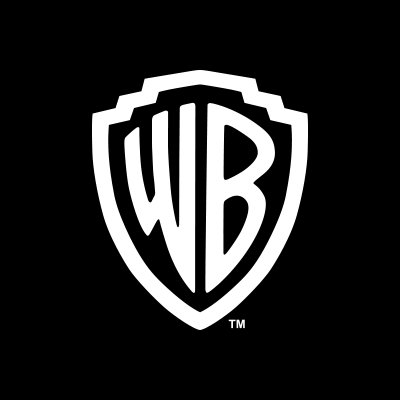 The California Browncoats tweeted that they will be selling this Firefly themed license plate holder at booth A7/A8. Shiny!
New for #SDCC18: put one of these on your ride, #Browncoats! pic.twitter.com/FPfQBwkFrc

— California Browncoats – WonderCon Booth 889 (@CABrowncoats) July 11, 2018
Beefy and Co. is back with yet another adorable and limited edition plush exclusive headed for San Diego Comic-Con booth #5051. This one is called Shadow Bulbapoo and there will only be 100 available. Gotta catch 'em all!
https://www.instagram.com/p/BlGcVBqFSBj/?utm_source=ig_twitter_share&igshid=1874b6cds86od
Artist Nicole Brune posted on Instagram what is truly a work in progress painting. We are eager to see the final result at Comic-Con booth #5007.
https://www.instagram.com/p/BlGdijqAiY1/
Kei Acedera is bringing this beautiful print of a printing of fan favorite character Hodor from Game of Thrones. Get yours at booth #G6/G7.
#GOT the feels. *colored*
Had many requests to paint this! Prints available this yr at #SDCC2018 booth G6+7
#hugs#summer#holdon#thefeels pic.twitter.com/bzeW6dDFZR

— K Acedera ⚘ (@keiacedera) July 11, 2018
Val Hochberg has posted on Twitter two more Star Wars prints she will have for sale at SDCC Small Press table N-12.
Two more adorable Star Wars originals that I drew and will have for sale at #SDCC! THANKS COFFEE! 😀 pic.twitter.com/7txeb7rWkc

— Valvalchu 💖 (@kickgirl) July 11, 2018
Psst. Earpers. Who likes exclusive prints? @IDWPublishing and I cooked up something special for @Comic_Con… #WynonnaEarpSeason3 https://t.co/uSPxEMhF49

— Lora Innes (@LoraInnes) July 11, 2018
Animation and comic book artist Mairghread Scott posted on Twitter a link to all of her Comic-Con panels and signings. Follow the link for all the details.
https://twitter.com/MairghreadScott/status/1017144761562456065
Mimobot posted on Twitter that they are looking for a few booth volunteers. The job comes with a full badge to Comic-Con 2018. Check out their post for all the details.
Calling the #MimoCult in San Diego…Want to work the Mimoco Comic Con booth? We're looking for a few dedicated booth volunteers for Comic Con next week. Help us and you will get a 5-day… https://t.co/3hSW60zyHB

— MIMOBOT (@mimobot) July 11, 2018
Scott C. posted on Twitter some amazing prints he is selling at Gallery Nucleus table #2643.  The Grandmaster travels through time and space to meet other Jeff Goldblums.
New Grandmaster prints available next week at #sdcc table #2643 with @gallerynucleus !!! (Compleye list of new things at https://t.co/pak0KTSQon) https://t.co/BMxb8ffg65 pic.twitter.com/SjbFe41Wz1

— Scott C. (@scottlava) July 11, 2018
Geeky Hooker has posted a link on Twitter of a guide to her SDCC drops as well as info on some other fun drops taking place. If you are going to be hunting at Comic-Con, this is definitely worth a read.
If you plan on hunting for a critter next week at SDCC, READ THIS POST! Guidelines for this year's drops, including links to info on critters as blood drive prizes and info on other people doing fun drops! https://t.co/E9v1udyFcU

— Geeky Hooker (@GeekyHooker) July 11, 2018
Illustrator Randy Martinez posted on Twitter a link to info on his Jurassic Park Con exclusive, Marvel Venom print, appearances, announcements, exclusives, signings, live paintings and more. Check out the link for all the news.
https://twitter.com/RandyMartinez40/status/1017183211229569026
Anything we missed? Let us know in the comments, drop us a line, or tweet us at @SD_Comic_Con.