Since 2014, Nerd Nite and National Geographic have been sponsoring one of the keenest San Diego Comic-Con parties in the Gaslamp. 2018 was once again up on the pool terrace of the Hotel Solamar, for three hours of free food, drink, and lively presentations from a slew of galactic superstars.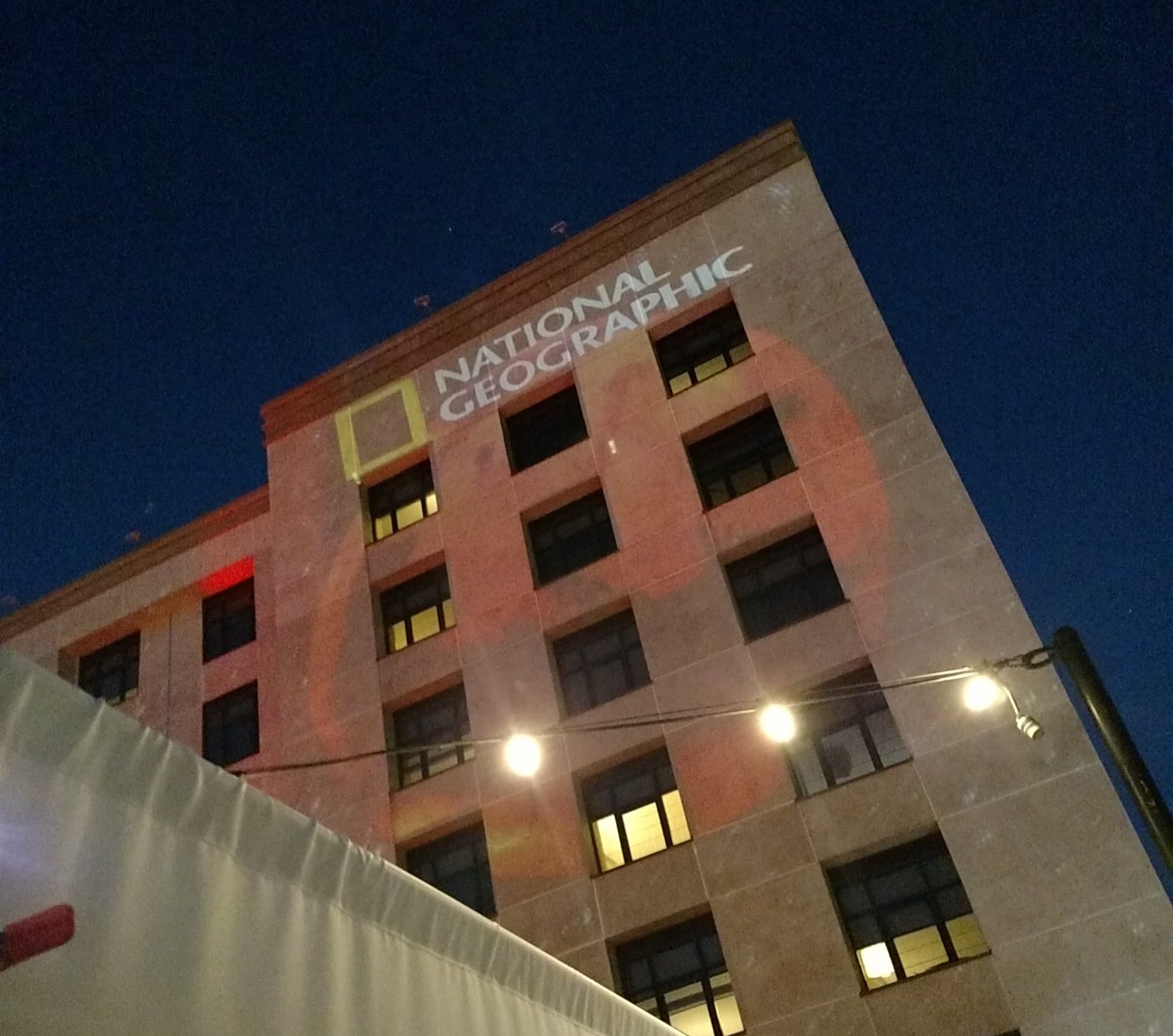 National Geographic was promoting season two of their series MARS (returning November 12, catch up on season one now) by projecting the red planet onto the side of the Hotel Solamar, and with red illuminated table decor, Mars propaganda posters and even Mars pillows (which I suspect were taken home at the end of the night). Several tables were also set up with miniature "cornhole" game boards (which I know for a fact some people took home!).
There were three food stations, offering a variety of slider sandwiches (including a vegetarian option), a huge vat of hot crispy french fries, an array of dips, olives, pitas, and other finger foods, as well as a dessert table that was absolutely mobbed when employees came out to set it.
While we ate and drank, astronauts on stilts roamed the crowd, handing out Mars bars, and performers with LED-lit hula hoops writhed and twisted by the pool.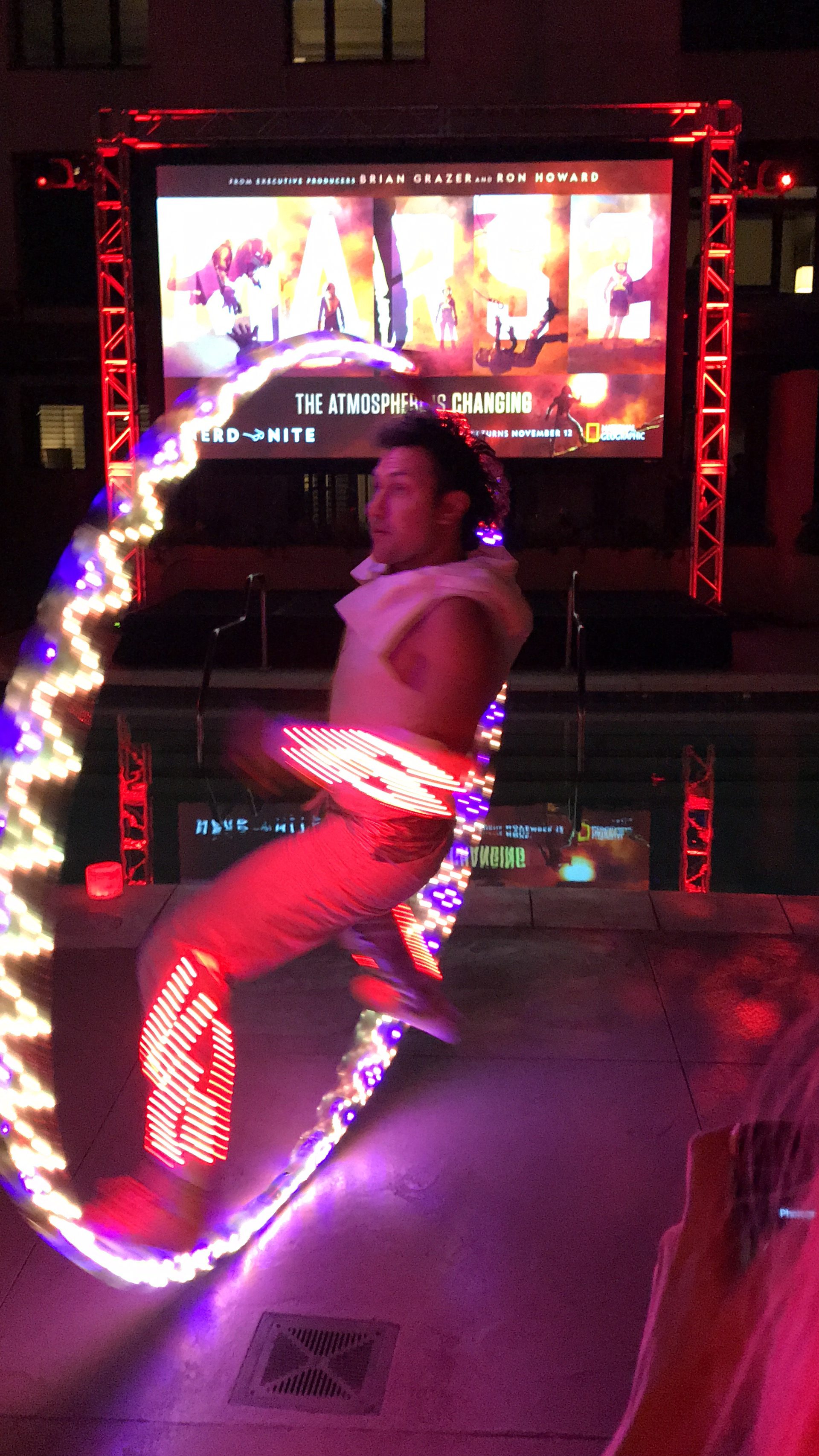 Unlike many of the other SDCC parties where you mingle and mix, Nerd Nite is also very much about education and folks clamor for the best seats in the house, ringing the pool, and hunker down for some fantastic presentations.
They started off with Alejandro T. Rojas, from Den of Geek (who made learning about toilets in space entirely fascinating), followed by Jet Propulsion Laboratory's Emily Manor-Chapman, an InSight Mission Instrument Operations Engineer, who discussed the interior of Mars. Then we saw the return of Bobak Ferdowski, Systems Engineer with Jet Propulsion Laboratory and NASA. You may know him better as "The Mowhawk Guy", flight director of the Curiosity mission. Finally it was time for Leland Melvin, former NASA astronaut (remember his amazing portrait with his dogs?).
Like most SDCC parties, this one was crowded, with a line to get in and a line for everything else, but it's definitely one of the cooler experiences, especially when you realize that the science they are talking about, the images they are showing, it isn't just fantasy, it's REAL. In a convention filled to the brim with science fiction (emphasis on the fiction), the Nerd Nite National Geographic party might be the realest thing at SDCC.
Have you attended one of the Nerd Nite / National Geographic parties at SDCC? Let me know your favorite part in the comments below.