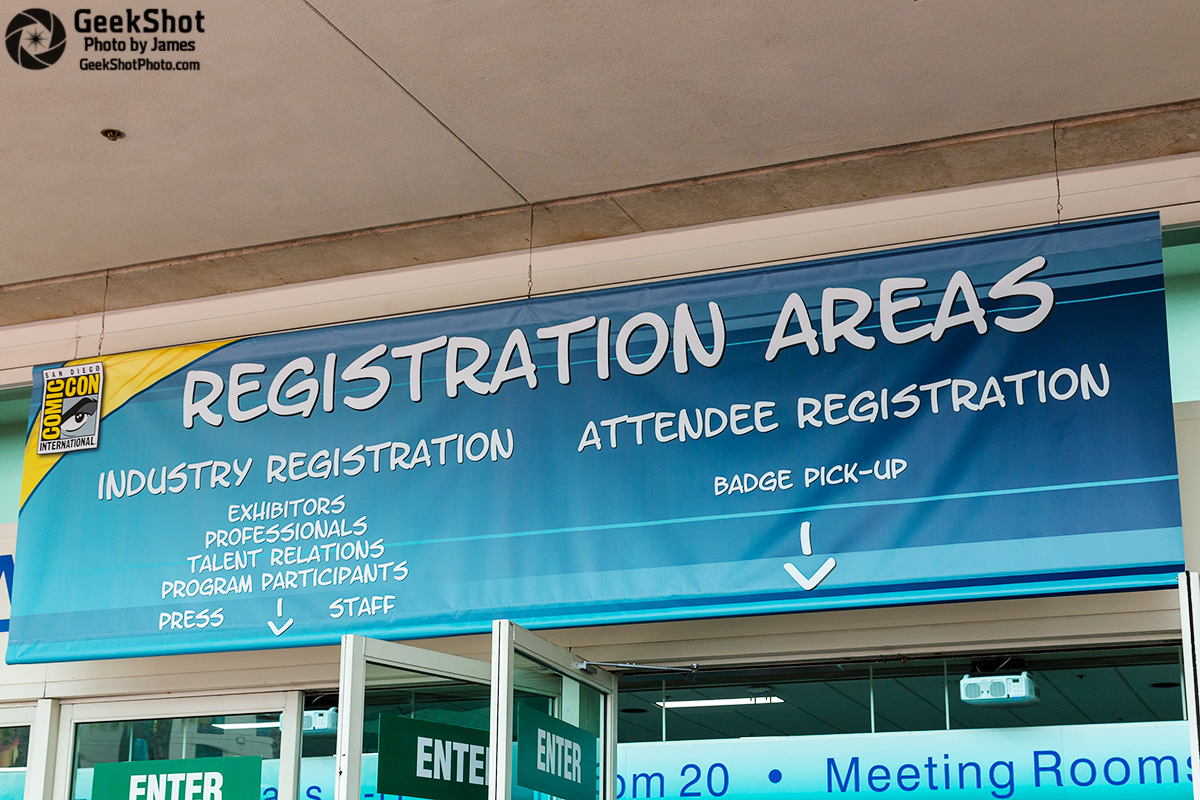 Professionals at San Diego Comic-Con (a designated badge type) already saw big changes recently for San Diego Comic-Con, with the two former categories of "Creative Professional" and "Trade Professional" combined into a single category. But the changes aren't stopping there.
Also new for 2019, CCI is changing when, how, and how many guest badges you can purchase.
Similar to other years, your own professional badge is guaranteed – and you only need to confirm your registration sometime before professional badge registration closes on May 6, 2019 (note: it hasn't opened just yet).
The process for guest badges, though, looks different. In other years, you've needed to utilize a waiting room system similar to the Returning Registration/Open Registration that general attendees go through for a chance to grab one of the small allotment of free guest badges. Professionals in the past could score one of those, and/or also utilize a paid guest badge — which wasn't guaranteed, but never sold out.
New for 2019, at some point "soon", Comic-Con International will decide your personal allotment of free and/or paid professional guest badges, and upload that information into the Professionals tab in your Member ID. That allotment is guaranteed — and just like the professional badge itself, you only need to register before professional badge registration closes on May 6, 2019.
That means no more waiting rooms for you. Instead, you'll also find a registration code and direct link in the Professionals tab in your Member ID
It also, though, means that you potentially may not have a shot at a free guest badge at all, as Comic-Con International will determine your allotment. There's no word on if they'll decide that randomly, or perhaps with preference given to the former "Creative Professional" registrants. We'll simply have to wait and see.
You can read more about the changes on Comic-Con International's site.