It may only be January, but we have some great SDCC news for you. In this edition of Under the Tents, you'll find SDCC news from Camilla d'Errico, Funko, Howard Chaykin, and a lot more. Read on to see if your favorite author or artist will be waiting for you at Comic-Con this year.
Here's a look at what you might have missed:
Con-goers will once again be treated to some new Dweores material at SDCC. John Ottinger posted a sketch of a page from his new Dweores book he's preparing for SDCC 2019 to his Instagram feed.
https://www.instagram.com/p/Bsd7xQuhtl1/
When you see artist Scott Snyder at SDCC this year, make sure you congratulate him on his new baby. Hopefully, the American Vampire author will find time in his fatherly duties to make an appearance, which he plans.
With the baby coming, I will be taking some time off from cons and signings in spring and summer. I have a couple cons in March (South Carolina and Wondercon), but my next one after will likely be #SDCC – I was getting asked a lot why I had so little scheduled – and this is why:)

— Scott Snyder (@Ssnyder1835) January 16, 2019
As reported by NewToyNews.com, Funko revealed on their forum that we can expect to see some new "Flintstones love" at SDCC this year. Yabba dabba do!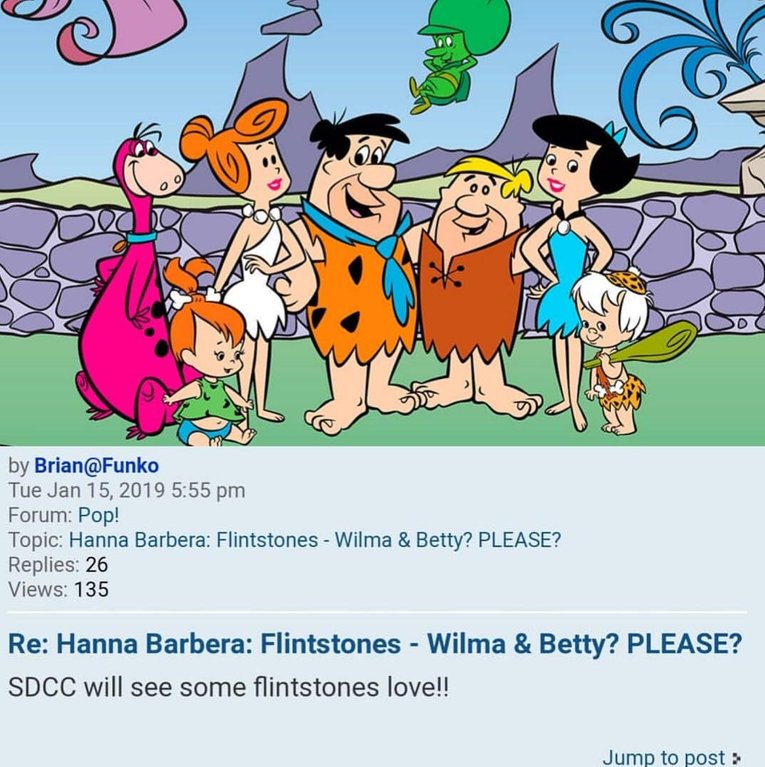 Speaking of Funko news, they were asked during their Twitter Q&A if there would be another of their wildly popular Pop-Up Shops at SDCC this year. Sadly, they did not have an answer yet, but they should announce something closer to SDCC.
Don't have an answer for you, yet. We'll know more as we get closer to SDCC.

— Funko (@OriginalFunko) January 22, 2019
CCI had some Eisner Hall of Fame news as well. Voting is now open for this year's Eisner's Hall of Fame and will run until March 15. You can find their full bios on CCI's voting page.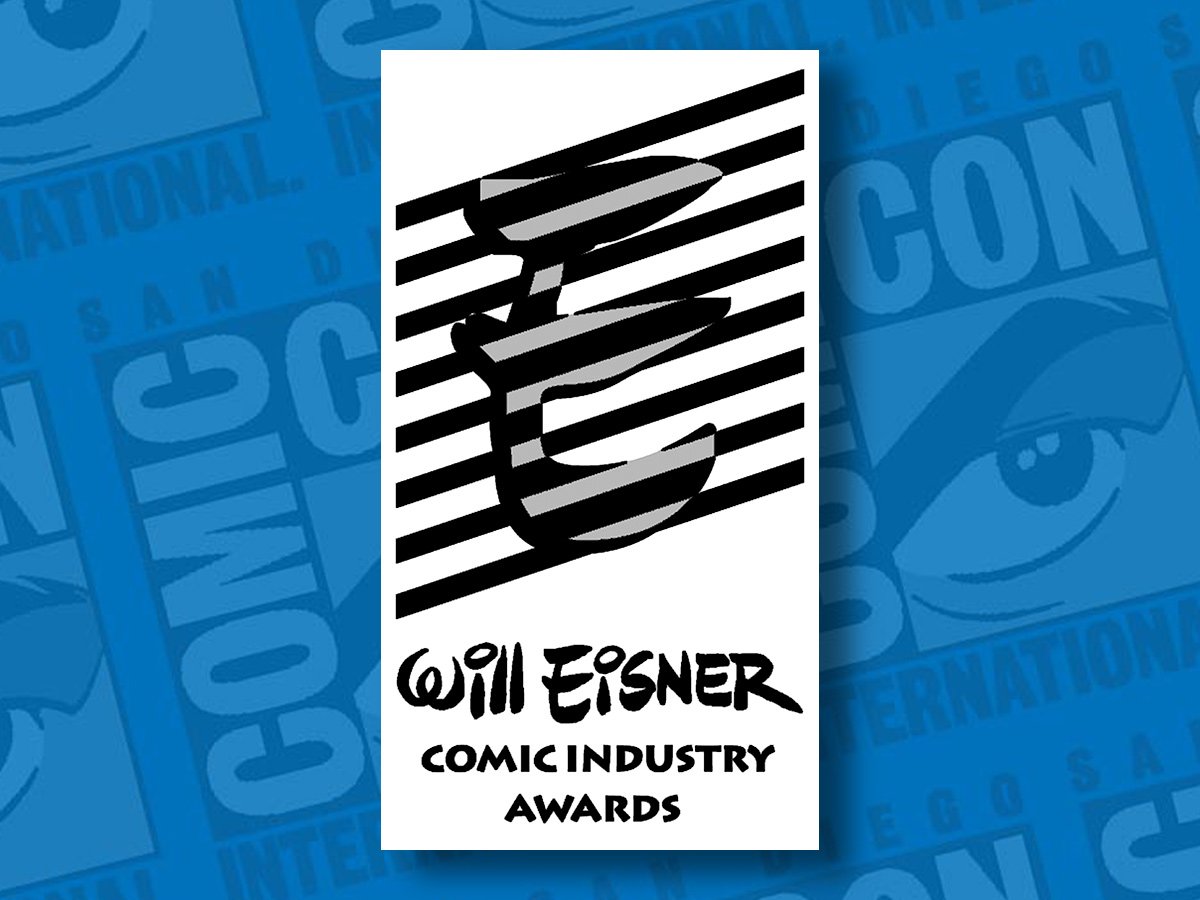 Nominations are now open for the Will Eisner Spirit of Comics Retailer Award! Head to the link below to learn more and maybe nominate your favorite #LCBS!https://t.co/uVXbm06xiS pic.twitter.com/DB2pK6fxMV

— San Diego Comic-Con (@Comic_Con) January 21, 2019
If you're a fan of Camilla d'Ericco's pop surrealism, you'll want to find her at SDCC this year, where she will debut her new how-to book, Pop Manga Drawing. In her new book, she'll walk you step-by-step through her style of art.
Who loves drawing? 🙋🏻‍♀ My NEW #howto book Pop Manga Drawing is chock full of inspirational lessons on drawing manga and pop surrealism. I'm so pumped for its release this summer!! 😸 I'll be debuting it at San Diego Comic Con @sdcc_19. 😙 @mabgraves wrote the foreword and pic.twitter.com/rdjYNQIKOB

— helmetgirl (@Helmetgirl) January 19, 2019
If you want to find Marvel artist Ryan Ottley at a California convention this year, it looks like SDCC will be your only chance.
Probably only SDCC for this year. Thank you!

— RYAN OTTLEY (@RyanOttley) January 18, 2019
One artist we won't find at SDCC this year is Howard Chaykin. Although he received an invitation from CCI to appear as a Special Guest, he declined and took to Facebook to explain his reasons why.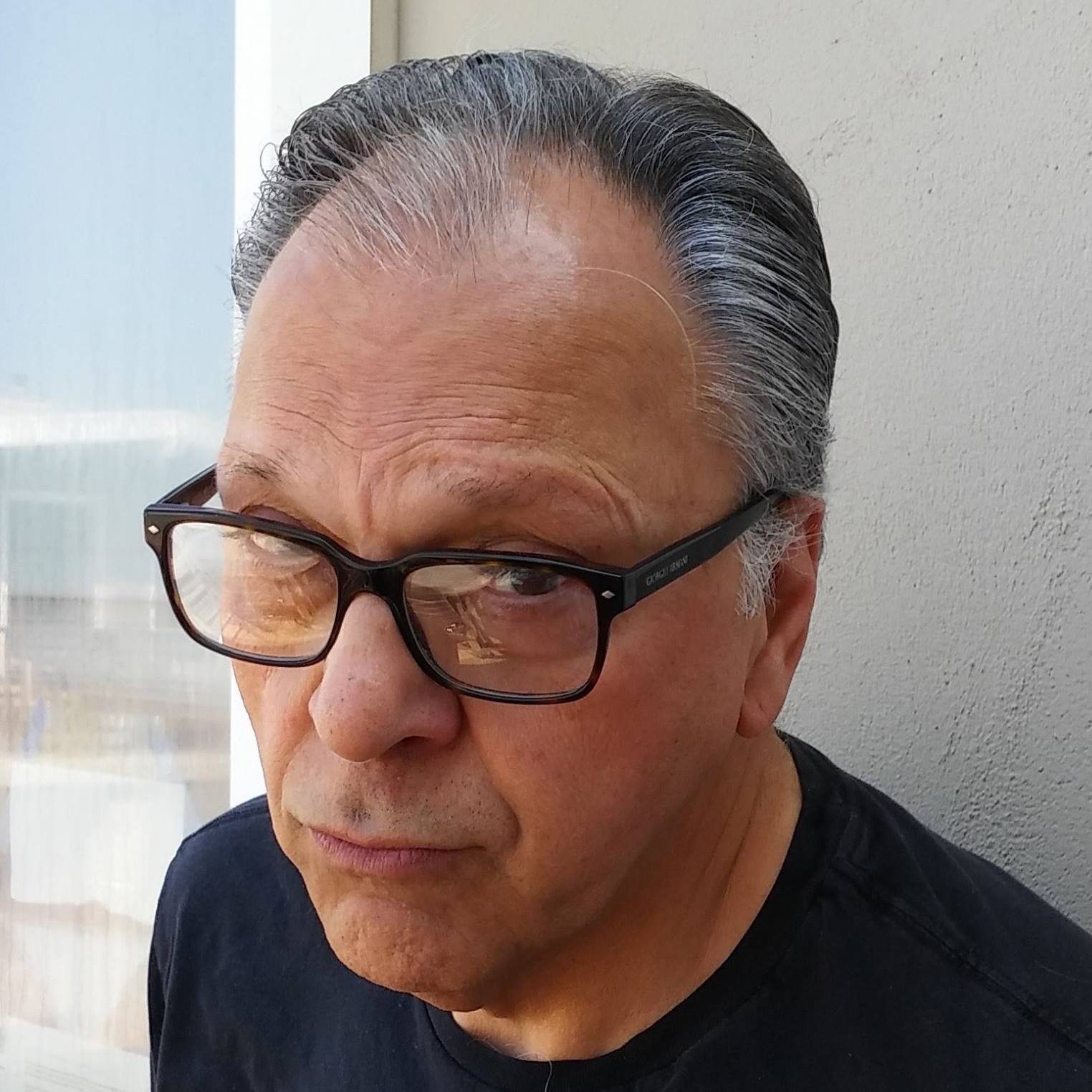 Sadly no

— Eric Heisserer (on hiatus) (@HIGHzurrer) January 21, 2019
OK, enough bad news. Author John Layman (Unofficial Layman) hasn't missed an SDCC since 1991, and according to his Twitter feed, he isn't about to start now.
https://twitter.com/themightylayman/status/1087056807002951680
Artist Scott Blair posted his 2019 con schedule to Facebook. Sadly, SDCC was not among them, and he confirmed in the comments he is taking a break from SDCC this year.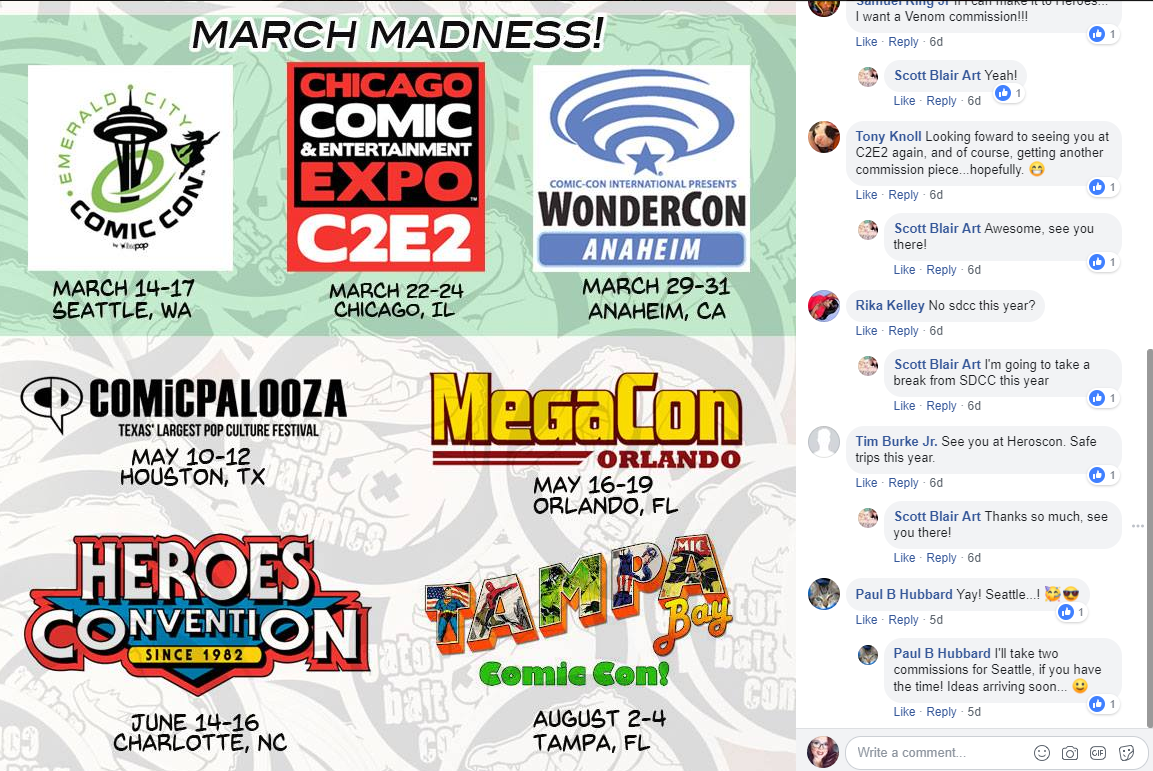 Anything we missed? Let us know in the comments, drop us a line, or tweet us at @SD_Comic_Con.