We know you love our popular Attendee of the Week segment – but we thought it might be fun for you to learn more about us! So, the UBlog staff is telling you all about their favorite SDCC memories, food, and more, starting with the newest member of our team.
We'll be kickstarting off our regular Attendee of the Week segments in a few weeks. If you'd like to be featured, simply follow the instructions here, and maybe you'll be chosen.

Erin Tapken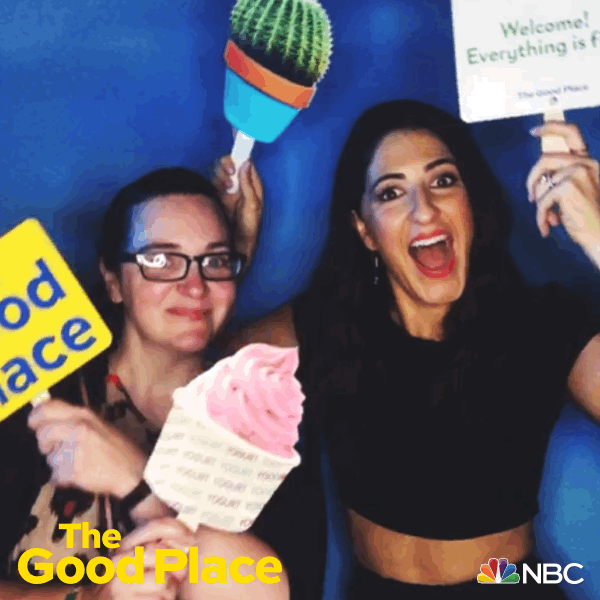 Where are you traveling from?
Marion, Iowa
How many years have you been with the blog?
I was asked to join the Ublog team after last year's SDCC, so, less than a year! But I'm a long time fan and follower.
How many years have you been attending?
2019 will be my 14th year. I had every intention of taking a break after 2018 but couldn't resist attending if I was going to help with the blog!

What was your favorite panel and why?
I have not actually seen very many panels. I'm the type who waits and watches them on YouTube.

What is your favorite exhibitor or artist booth and why?
My favorite booth to visit is Mondo. They bring the most amazing screen prints and records. Plus, they are just really amazing people. I also love stopping by the Cool Jerk booth in the Small Press area. Paul Horn is a hoot and if you're lucky his wife Darlene is there too and will give you excellent restaurant suggestions.

What's your favorite item you've ever taken home from the convention (swag, exclusive, merch, etc.)?
I'm a voracious reader so I'm all about picking up free books. It's always exciting when you find a publisher who is handing out a free advance copy of a book and the writer is there to autograph it, my favorite!

What was your favorite autograph session and why?
I was the last person in line for the Fringe signing at the Fox booth. It was sweet because instead of being rushed though the cast was being very leisurely about signing and taking the time to chat. It was very fun. Other memorable signings include the cast of Community and Twin Peaks.
What is your favorite con snack?
Last year my husband and I had missed dinner but were too exhausted to walk anymore so we snacked on hummus, sugar snap peas, and cheese cubes we bought from Ralph's. It was the perfect snack. I also like to treat myself to a Mrs. Fields cookie from the lobby, especially when I need that sugar rush to get me though a few more hours on the exhibit floor.

Tell us about your most memorable celebrity encounter?
The most recent was in 2018, D'Arcy Carden from NBC's The Good Place was sweet enough to take a pic at a photo booth with me. Past experiences include meeting Bill Paxton, Yvette Nicole Brown, and the cast of Breaking Bad.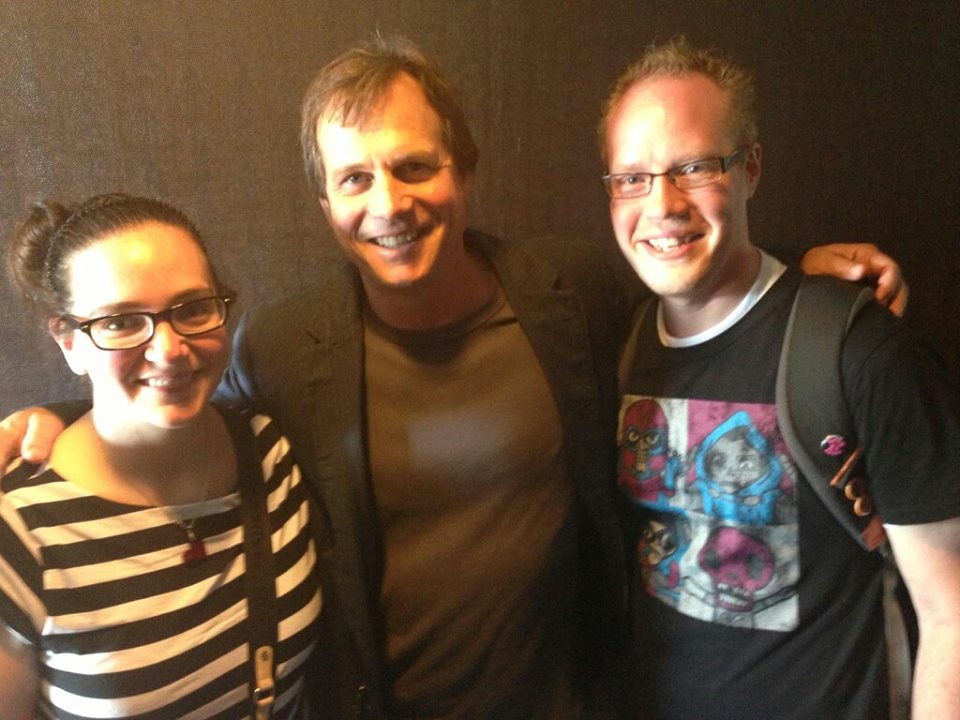 What is (or was) your favorite offsite and why?
I loved the COCO HOUSE in 2018. It was great to unwind in the A/C, listen to some comedy, and have a snack.
What is your favorite restaurant in downtown San Diego?
For lunch, it's Lucky's on 7th Ave and for dinner it's Blind Burro on J Street.

What is your favorite Comic-Con memory/moment?
Comic-Con has been the source of a lot of magic moments over the years, but each one was because of a friend (or sometimes a stranger) who helped out, took pity on me, or did me a favor. Anthony Breznican from Entertainment Weekly was the one who facilitated that meeting with Bill Paxton and I'm forever grateful.
Do you have any advice for a first time attendee?
Plan, plan, and plan some more. You can't be too prepared. Understand that you can't do everything so make a few priorities and then do the research to find out how to make them happen.