We're about a week into February, which means we're inching ever closer to San Diego Comic-Con. Because it's never too early to start planning, especially when it comes to artists and authors, we have some great SDCC news for you. In this issue of Under the Tents, we have SDCC news from Seanan McGuire, Sean Forney, Mike Mignola, and a lot more.
Here's a look at what you might have missed:
https://www.instagram.com/p/BtKM0lzAY_1/
<3 <3 <3

Will I see you at either ECCC or SDCC?

— Seanan McGuire (@seananmcguire) January 28, 2019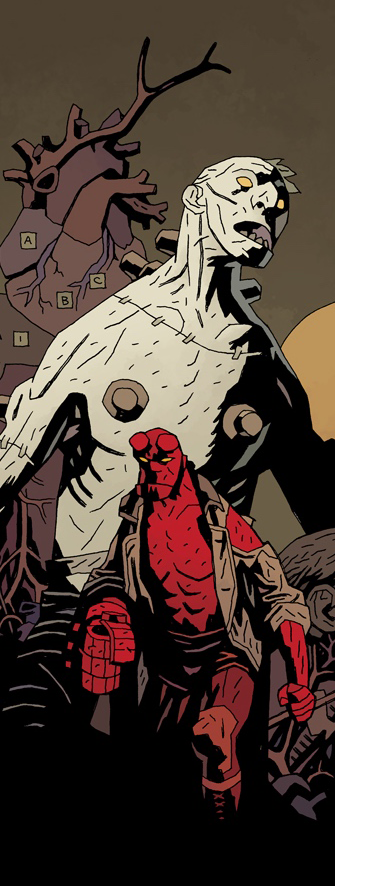 https://www.instagram.com/p/BtJaKJcBldi/
Art for a new werewolf sticker for the 2019 convention season. #werewolfwednesday #werewolf #werewolves #wolf #horror #monster #creature #lycan #lycanthrope #comicon #sdcc #comicconinternational #c2e2 #gemcitycomiccon #fantasticontoledo #colossalcon #sc… https://t.co/nKnMrbKfcu pic.twitter.com/PcJ1MMyYuq

— Sean Forney at C2E2 O-6 (@SeanForneyArt) January 30, 2019
So I know we're 7 months out, but I just bought my plane ticket for SDCC and got giddy. I've done that show nearly 20 times and it still makes me feel like a little kid all over again.

— Phillip Sevy (@phillipsevy) January 30, 2019
Afraid not, sadly. We are taking a bit of a break from shows this year. SDCC, GenCon and NYCC are our only scheduled appearances this year.

— Least I Could Do (@LICDcomic) February 4, 2019
By the way, it's VERY up in the air, but I might be attending #SDCC this year. Not at a table, fyi. But I might run into some of you! I'll update you as soon as I know. #ComicCon

— J. Dianne Dotson (@jdiannedotson) February 4, 2019

You asked for it! Here it is!

The Library Bards 2019 tour schedule!

THE KINGDOM TOUR!

Keep an eye out for additional dates and locations to be added in the future! #LibraryBards #KingdomTour pic.twitter.com/Z9okqirhq8

— 🎶 Library Bards! Jazz Hands – NO Shaking Hands!🎶 (@LibraryBards) February 5, 2019
Hope to see you at SDCC or NYCC!!

— Lorraine Cink 🌈 (@lorrainecink) February 6, 2019
Anything we missed? Let us know in the comments, drop us a line, or tweet us at @SD_Comic_Con.