The calendar has flipped to the month of March, and we decided to put a fresh spin on the popular March Madness event. Where millions of people across the country will be predicting the next college basketball champion, we want you to vote in our March SDCC Exhibitor Tournament. Madness right? (wink wink). We have selected a variety of popular SDCC exhibitors in a 16 exhibitor tournament.
We are finally in the championship round! What exhibitor will reign supreme: Warner Bros. or Sideshow Collectibles?
Thank you for everyone who has voted and participate in the March SDCC Exhibitor Tournament so far. One last vote of yours is needed, you control their fate, vote below. The winner will be announced Tuesday, March 19.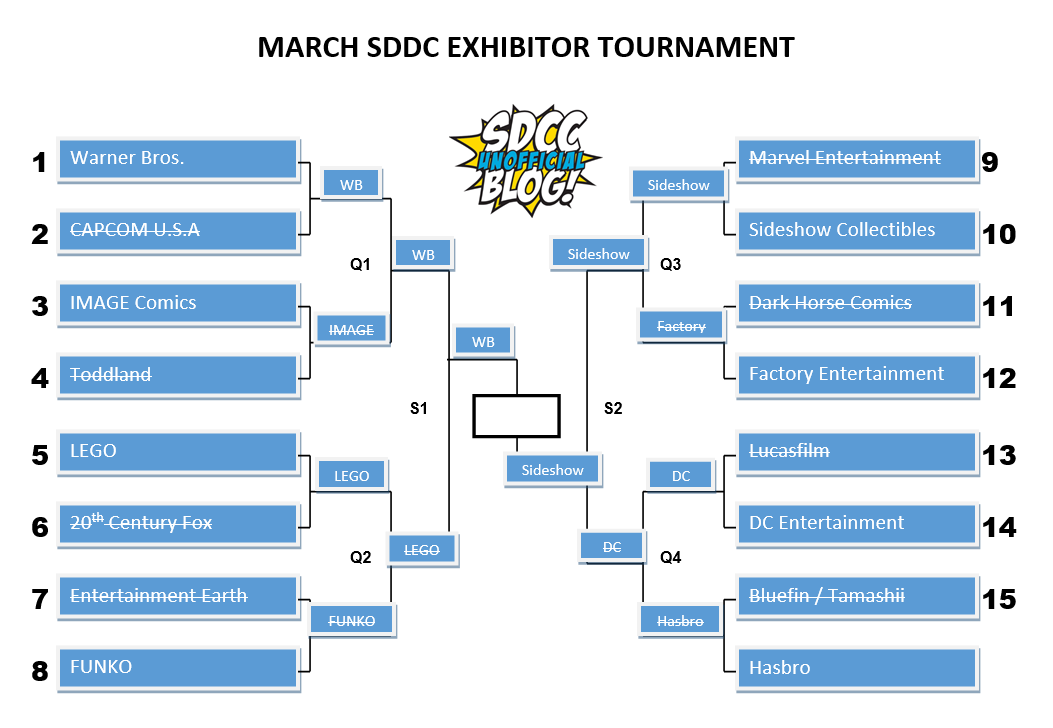 Sorry, there are no polls available at the moment.