We know you love our popular Attendee of the Week segment – but we thought it might be fun for you to learn more about us! So, the UBlog staff is telling you all about their favorite SDCC memories, food, and more.
We'll be kickstarting our regular Attendee of the Week segments in a few weeks. If you'd like to be featured, simply follow the instructions here, and maybe you'll be chosen.

Kara Dupree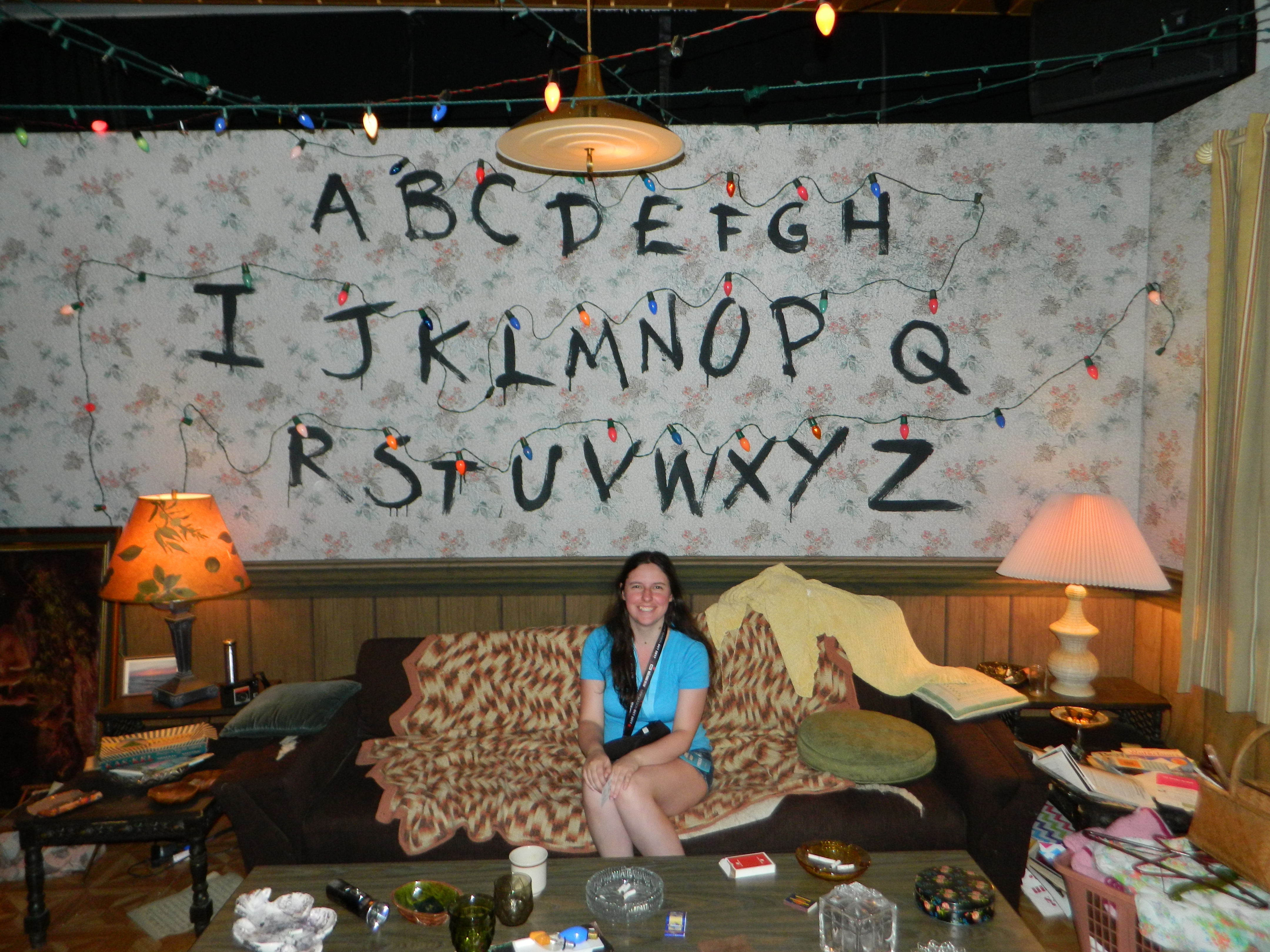 Where are you traveling from?
Greensboro, NC
How many years have you been with the blog?
4 years in June.
How many years have you been attending?
2019 will be my 7th year.
What was your favorite panel and why?
I don't have an all time favorite panel but I do enjoy going to the Supernatural panel every year.
What is your favorite exhibitor or artist booth and why?
It's a three way tie for favorite exhibitor  –  Marvel/DC/Warner Brothers.  Favorite artist booth is Lord Mesa even though he wasn't there last year.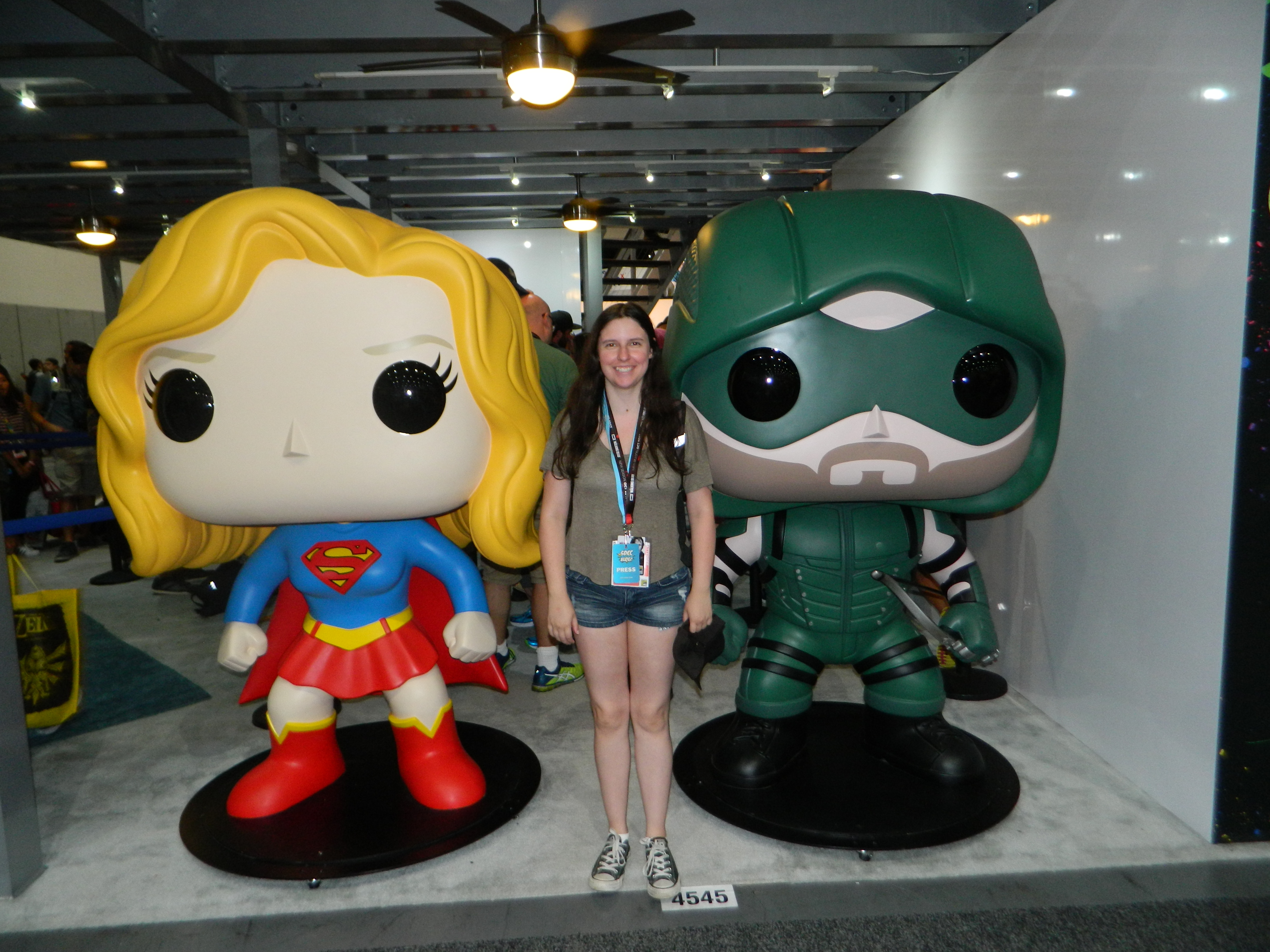 What's your favorite item you've ever taken home from the convention (swag, exclusive, merch, etc.)?
My favorite swag I have ever taken home was the X-Men Apocalypse shirt that was given out after going through the X-Men: Tomb of Apocalypse experience.
What was your favorite autograph session and why?
Favorite autograph session was for the Mortal Instruments movie back in 2013. It was in a separate room upstairs in the convention center and they only let a few people in at a time. It was stress free and you could actually have a conversation with each of the people that were there. They also had individual pictures that each one of the actors signed. And at the end before you walked out they gave you a t-shirt and Rune tattoos.
What is your favorite con snack?
Cheez-It
Tell us about your most memorable celebrity encounter?
My most memorable celebrity encounter happened this past summer (2018).  I had just left the Fandom party and was getting off the elevator and my sister looked at me and said is that Bill Skarsgård? And sure enough it was!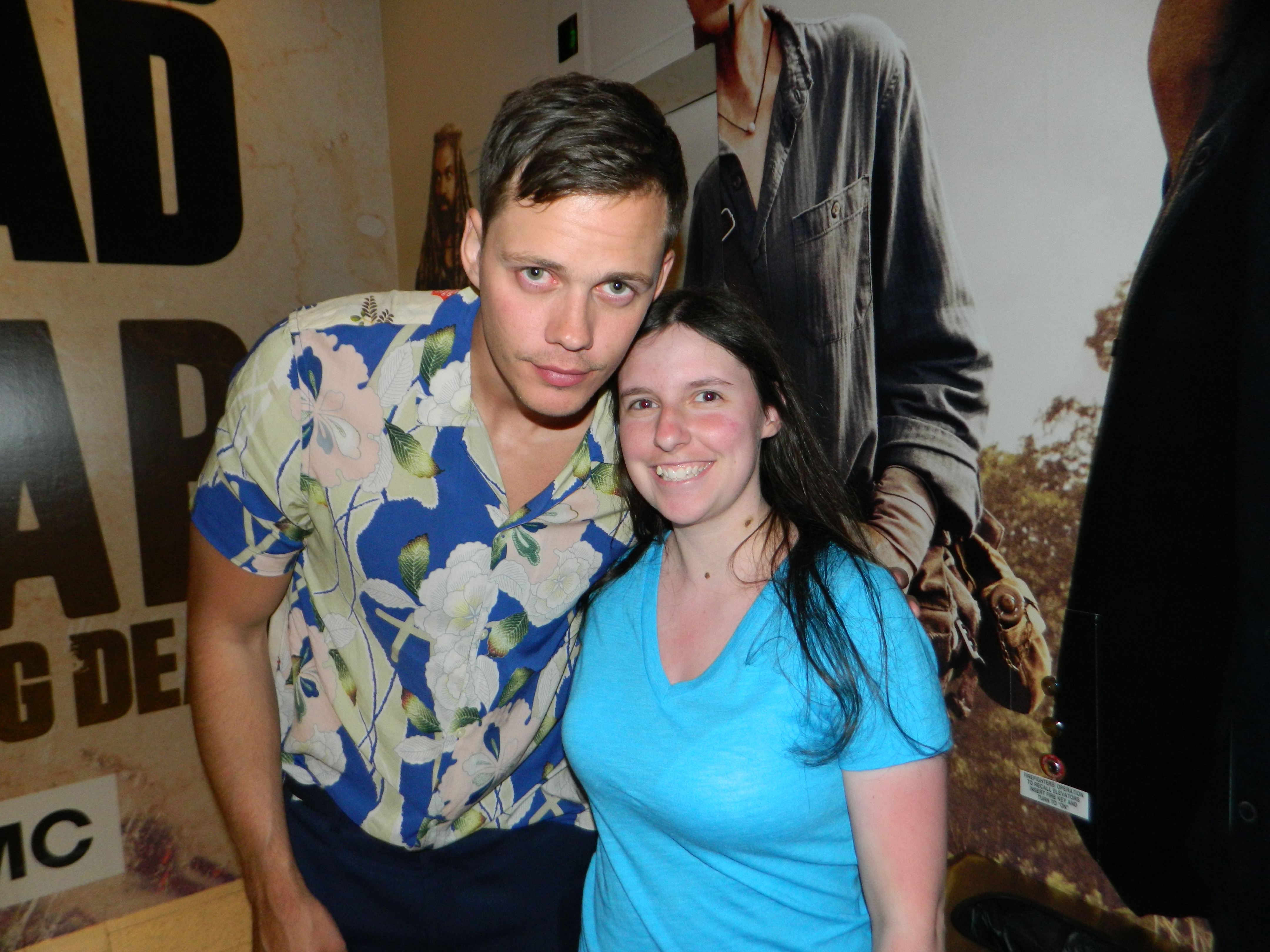 What is (or was) your favorite offsite and why?
I have two favorite offsites that I have loved through the years. (These two do not happen anymore sadly)
1. MTV Fandom Fest/ MTV Fandom Awards- This event was very fun they gave out free food and drinks and gave out pop up stools which really came in handy during the con. They also brought out a lot of celebrities and had bands perform.
2. Conival (Nerdist)- This was a daily event that took place at Petco Park. They had interviews and shorter panels. Most of the panels that happened in the convention center also had a panel at Conival. It was a great way to see your favorites up close and not have to wait as long.
What is your favorite restaurant in downtown San Diego?
The Cheesecake Factory even though I have one where I live and Puesto which is located at The Headquarters at Seaport (same place as The Cheesecake Factory) is also good.
What is your favorite Comic-Con memory/moment?
Favorite moment is probably the first time you walk onto the convention floor every year there is nothing like it.  And getting to see friends that you only get to see at Comic-Con.
Do you have any advice for a first time attendee?
Take it all in! So many people dream of going to comic-con and you are there. Take as many pictures as you can.