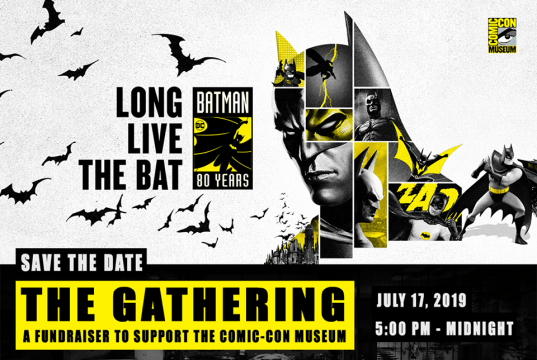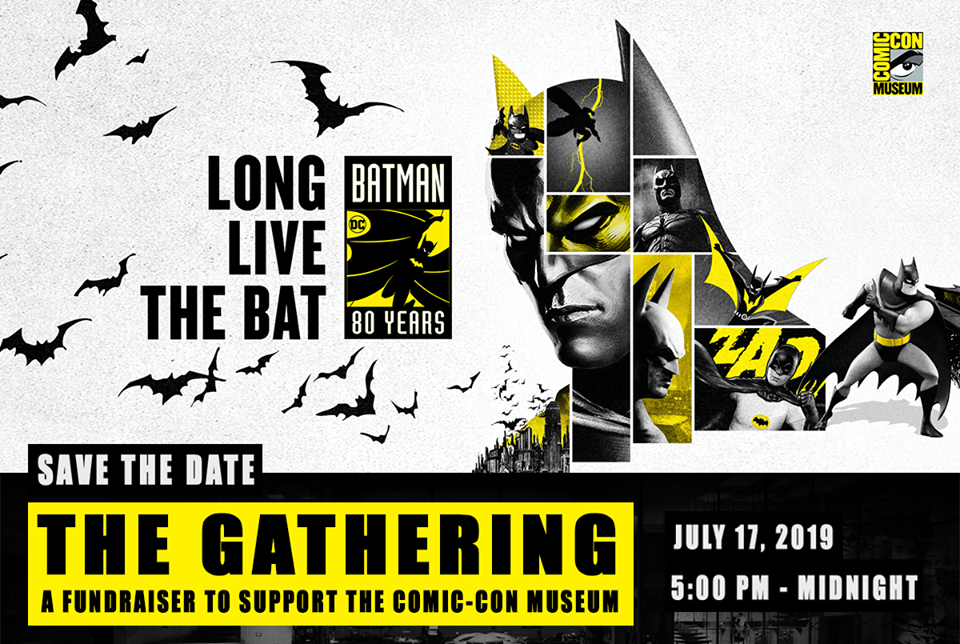 Batman's 80th birthday may have been this past weekend, but the celebrations are just beginning.
During the "Happy Birthday Batman!" panel at WonderCon this past Saturday, it was announced that Batman will be the first inductee into the Comic-Con Museum's Character Hall of Fame during a Wednesday, July 17, celebration in San Diego. The fundraising event, called The Gathering, will take place from 5:00PM to midnight on the 17th during Preview Night of Comic-Con and be a part of the 80th anniversary celebration from DC Comics' Long Live the Bat.
The Gathering (Highlanders also welcome) will be the Comic-Con Museum's inaugural fundraiser, with ticket sales supporting the construction of the museum. Tickets for the Gathering go on sale June 3. Attendees will be also to experience an evening of entertainment, special guests, props and memorabilia, and the Character Hall of Fame induction during this ultimate 80th anniversary celebration of Batman.
As a fun fact: The Comic-Con Museum space was once home to the Breitbard Hall of Fame, celebrating San Diego's sports heroes, which has now relocated to Petco Park. It is only fitting heroes of another sort will soon be moving in.
More information about the July 17 Gathering can be found at: www.ccmgathering.org
You can find out more about the Batman 80th anniversary celebrations at: www.dccomics.com/batman80
How are you celebrating Batman's 80th? Let us know in the comments!