Every week from now until San Diego Comic-Con, we're celebrating you: our readers! So let's meet this week's Attendee of the Week: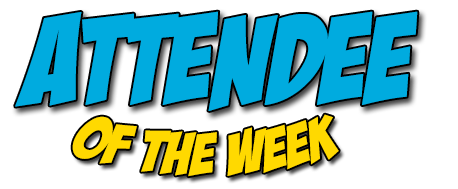 Colette Sherfey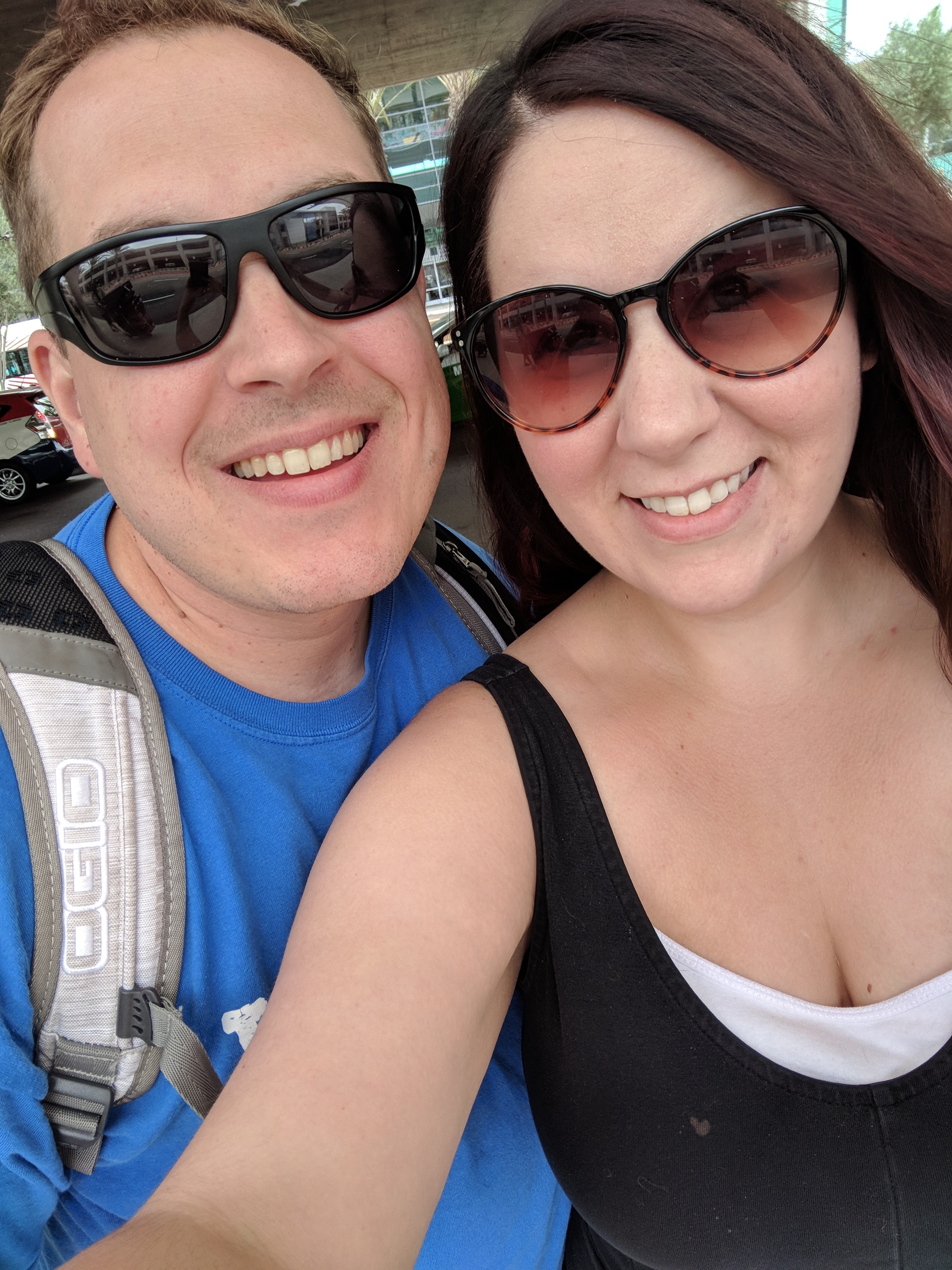 Where are you traveling from?
Metro-Detroit Michigan
How many years have you been attending?
2019 will be our third year attending!
What was your favorite panel and why?
The Good Place!!! At one point, Kristen Bell said "I grew up in Michigan" and I started cheering (the only one), and she pointed to me and says "YEAH! MICHIGAN!" and it made my day! But honestly, I wouldn't say I have been in a bad panel at all. Some of the best ones, were actually just sitting through the one before of what we planned to see! I'd have to say Netflix's Disenchantment was a BLAST, and we had no idea about it beforehand!
What is your favorite exhibitor or artist booth and why?
There's SO many favorite exhibitor booths to list, but I LOVE the art by Patrick Ballesteros! He usually has a few great exclusive prints that are signed and numbered. Each day he has different pieces and counts, so that they aren't all purchased on the first day.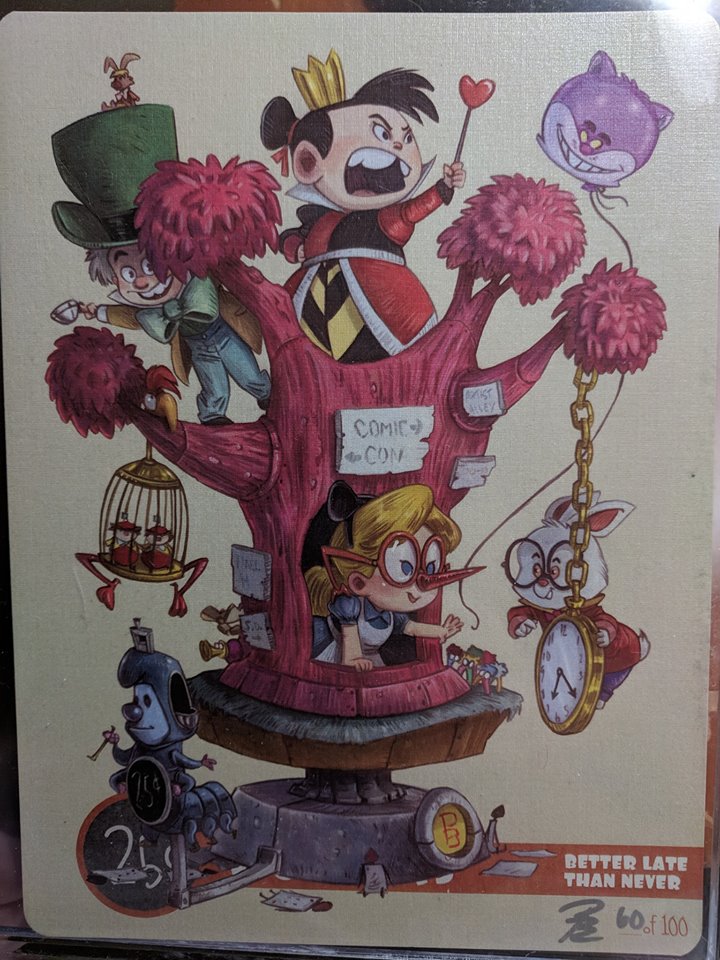 What's your favorite item you've ever taken home from the convention (swag, exclusive, merch, etc.)?
My favorite item has to be the Lisa Frank SpongeBob make-up bag from the Nickelodeon booth. I waited in line Friday-Sunday to get this item, only to have it sold out right before me the first two times. Luckily, I snagged it on Sunday (they sold out AFTER me!)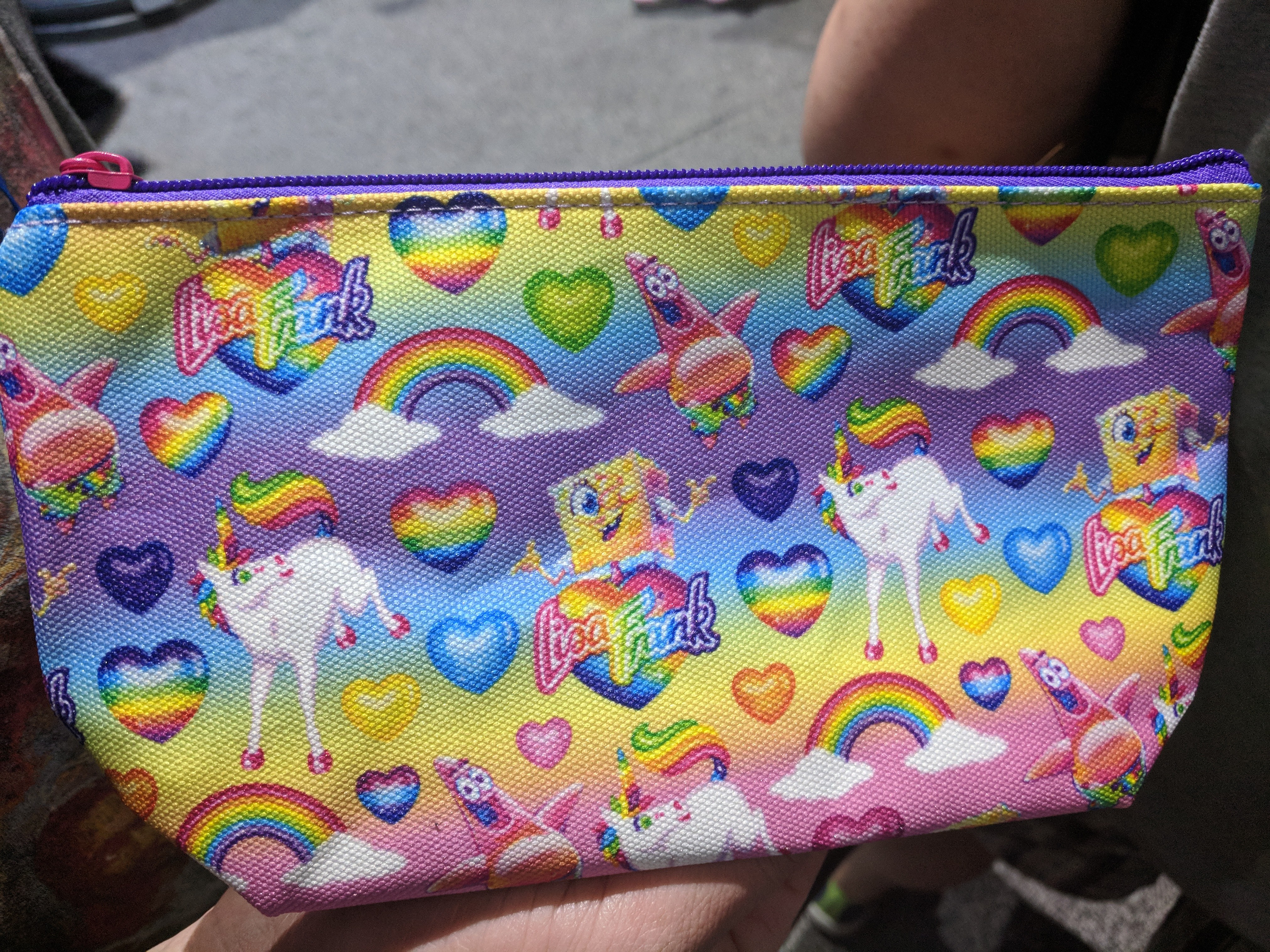 What was your favorite autograph session and why?
So unfortunately I haven't been lucky enough to get any autographs yet. However, last year my husband was lucky to win the signature lotto for The LEGO Movie 2.
What is your favorite con snack?
There's so many great food stands in and around the convention center. My favorite would have to be the burgers right outside the chutes. There's rarely a long line, so you can just grab a burger and go!
Tell us about your most memorable celebrity encounter?
My first year there, I wasn't expecting to see any celebrities. I turned the corner and Ric Flair was standing right in front of me. I practically ran into him, and I said "WOOOO!" Didn't grab a photo though, because he was charging!
What is (or was) your favorite offsite and why?
CONANCON! We were lucky to go to TWO tapings last year. The energy was so high, and it was not only my favorite offsite, but my favorite moment last year.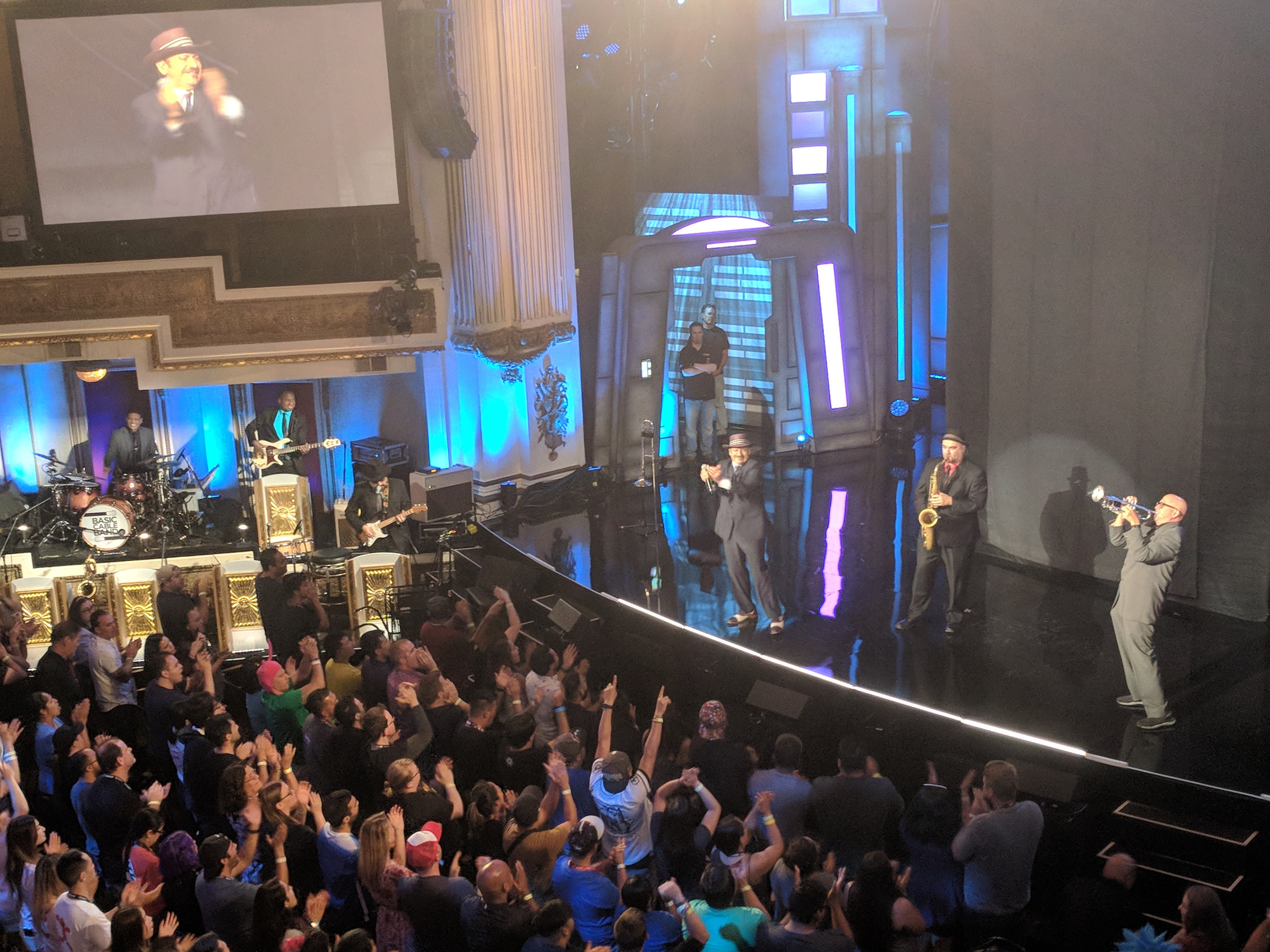 What is your favorite restaurant in downtown San Diego?
I don't have a favorite restaurant… but the best ice cream can be found at SALT AND STRAW. There was a line wrapped around the building, and we waiting a half hour. It was sooooo worth it.
What is your favorite Comic-Con memory/moment?
Last year we went to the Toynk booth for the Eye of Agamotto a few times only for it to be sold out. The employees said to check back, because they had a box of 12 on the way to the booth. My husband and I walked to the complete opposite end of the exhibit hall, and saw a guy pushing a cart of boxes. We asked him, "Hey… you wouldn't happen to have an Eye of Agamotto in that box would you?" He responds with, "Actually yes, I do!" So we followed him all the way back to the booth to purchase it! (It sold out 2 minutes later.)
Do you have any advice on how for a first time attendee?
Have a plan, but be prepared to throw it all out the window! Last year was such an amazing trip, because we followed these rules:
1. Follow the Unofficial Blog. Turn on all twitter notifications. They seriously saved us, and I have them to thank for such a great trip! Their prize mules are super fun too, and I was a lucky winner of one!)
2. There's a lot of people, so having a plan of what you want to buy, booths to check out, and must-have exclusives are key. Plan to have ONE thing per day, and have your day revolve around that. Any extras are a bonus!
3. If you see a lot of people waiting in a line, ASK!! Some of our coolest moments were just us asking, "Hey.. what's going on here?!" Everyone is so friendly and even though there's limited exclusives, everyone is willing to help out a fellow con goer. Help each other out when possible. You make friends in the long lines. I got through to purchase an exclusive Marvel item, and I picked up a second one for the guy behind me because he wanted to gift one to a friend (they put limits on items)
4. Don't get super bummed about not getting the chance to purchase exclusives (looking at you Funko!). Many vendors partner with retailers to make things available a few days later. If there's something you really want, follow them on Twitter for news! Also, ask booths if they will open the line to anyone. Preview Night last year, the line guard said their ticket holders were done for the day so anyone could purchase. This allowed us to snag some other cool exclusives we didn't plan on getting!
5. Don't stress. HAVE FUN!!!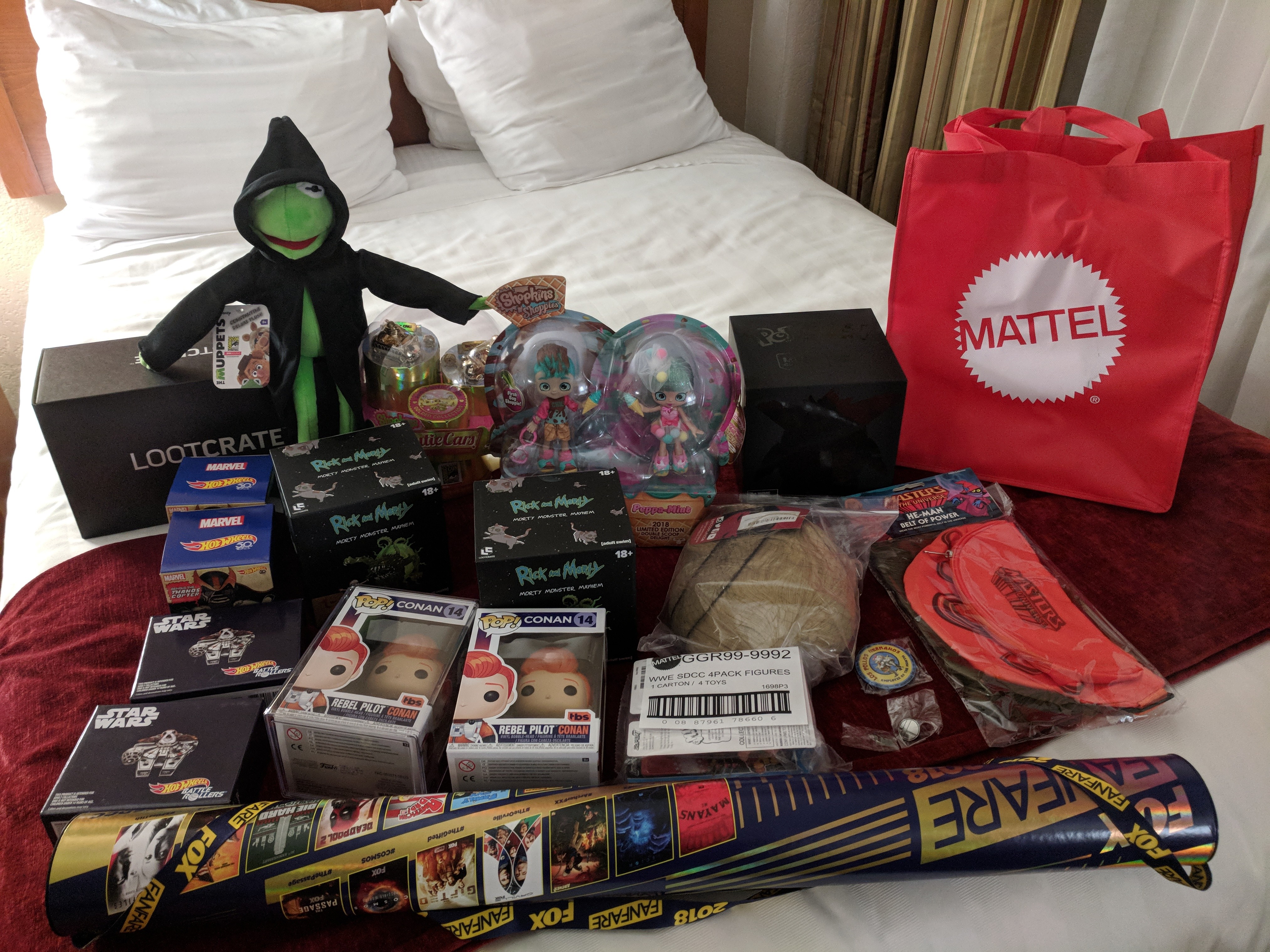 Want to be featured as our Attendee of the Week?  Find out how!