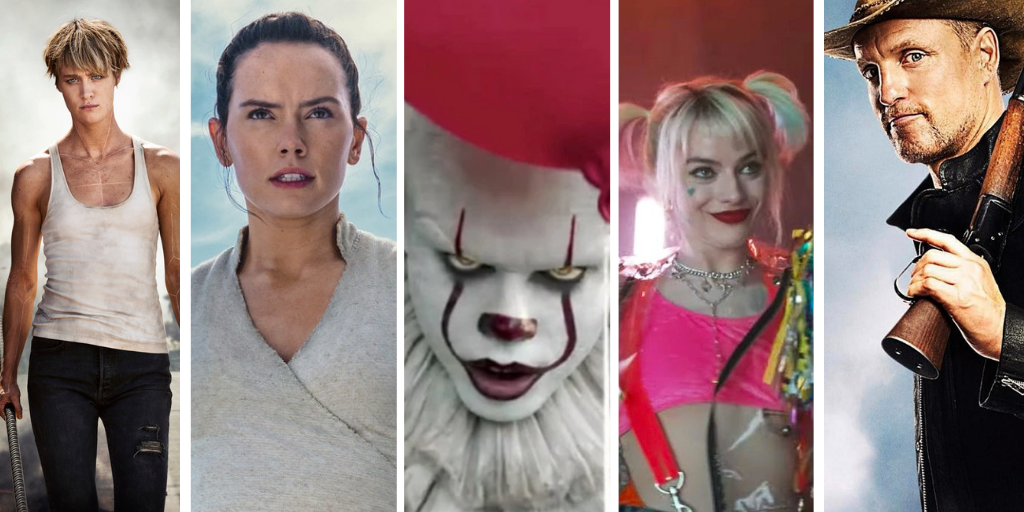 We all know San Diego Comic-Con is more than just comics. Yet despite all the great panels and events that happen throughout the convention, nothing gets quite the attention of a big Hollywood reveal on the stage of the Convention Center's Hall H. Tom Hiddleston as Loki? The cast of Star Wars appearing together on a stage, followed by that epic concert? Those moments and more might not be your personal favorites, but they're the moments everyone remembers and talks about for years (and in the case of the Star Wars concert, it's what our own James Riley is still talking about).
Every year, we take a gander at the theatrical release schedule and put down our best guesses as to which films might be filling up Hall H in July.
With that said, let's look at this year's possibilities:
1. Joker (Warner Bros Studios — October 4, 2019)
If there's one studio who always (and we mean always) goes hard at San Diego Comic-Con, it's Warner Bros. And of all the things they could (and likely will) bring to the convention, at the top of that list is Joker. The latest iteration of Gotham's Clown Prince of Crime is played by Joaquin Phoenix, and explores the roots of Batman's nemesis. So why is it the most likely to be at SDCC? It's got a release date relatively close to the convention, meaning there's lots of footage to show off to attendees, and WB has big reason to push their new DC Extended Universe. They'd be fools not to bring it, and WB are not fools. With a cast that also includes Robert De Niro, Zazie Beetz, Francis Conroy, and Marc Maron — we're likely to get some fun star power out of this panel. – Andy Wagner
https://www.youtube.com/watch?v=-_DJEzZk2pc
2. Birds of Prey (Warner Bros. — February 7, 2020)
Birds of Prey — which sees Harley Quinn team up with Black Canary, Huntress, and Renee Montoya sometime after the events of Suicide Squad — comes out later than some of WB's other genre fare, but the DC tie-in should mean it's guaranteed some time on the Hall H stage this year. There hasn't been footage since the teaser trailer three months ago, which means any sort of extended look or full trailer that WB brings to the convention will have attendees salivating. We think you can definitely expect star Margot Robbie to be in attendance, along with some combination of Jurnee Smollett-Bell (Black Canary), Mary Elizabeth Winstead (Huntress), Rosie Perez (Renee Montoya), and Ewan McGregor. – Kerry Dixon
3. Terminator: Dark Fate (Paramount — November 1, 2019)
Why would Paramount want to bring Terminator: Dark Fate to SDCC? After all, it has been over a decade since they promoted Terminator Salvation in the hallowed Hall H. Well, after some development hiccups and several delays, Terminator: Dark Fate finally wrapped filming in November of 2018, giving them plenty of time to polish up a preview or extended trailer. Director Tim Miller (Deadpool) is no stranger to a Comic-Con panel, and with a cast that includes original stars Arnold Schwarzenegger and Linda Hamilton, as well as fan favorites Gabriel Luna and Mackenzie Davis, it would be a crowd pleaser. We think of everything on its slate, Paramount might just give Terminator: Dark Fate the spotlight it deserves. But of course, that depends on if Paramount bring anything at all.  -Erin Tapken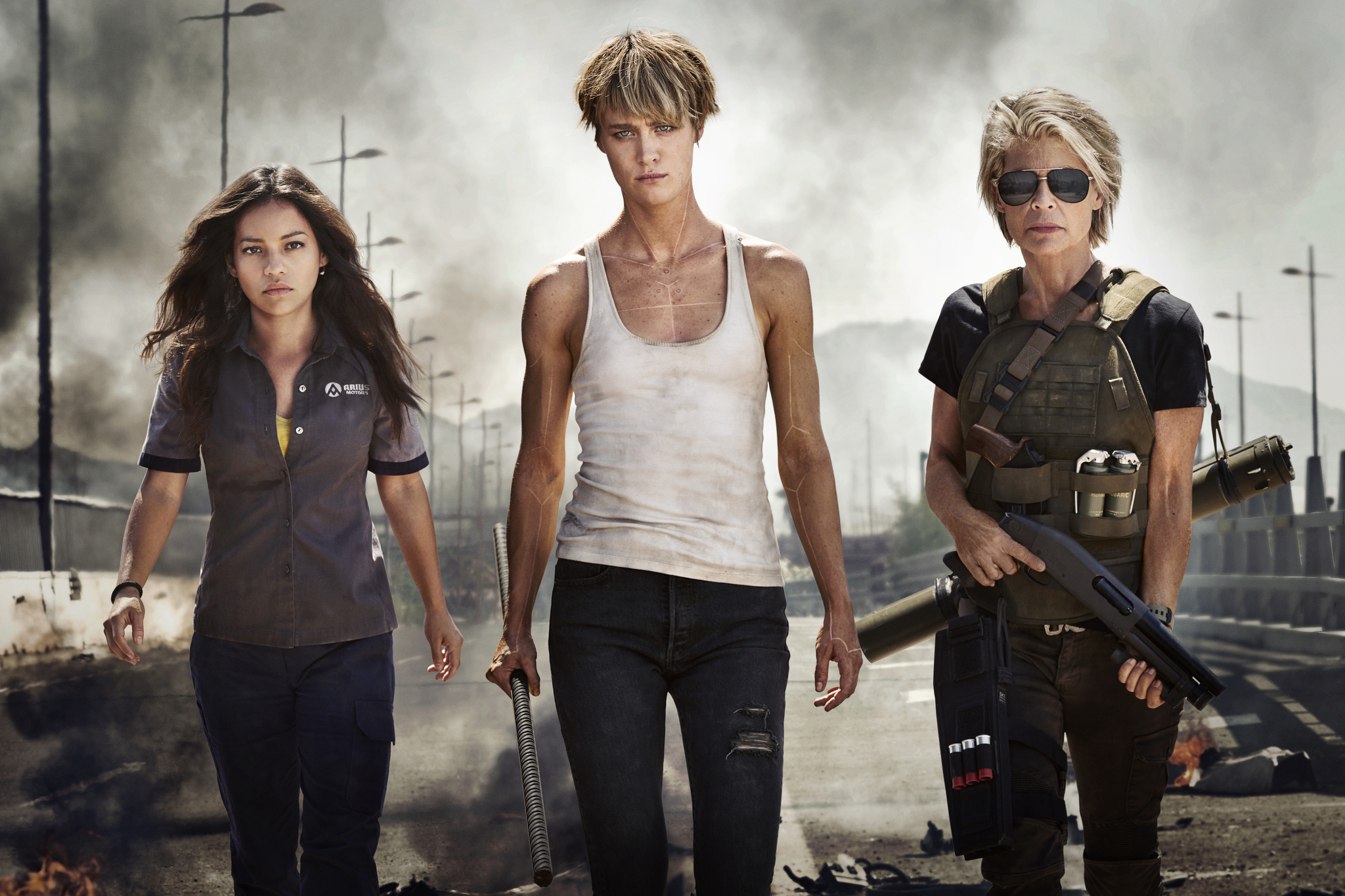 4. Scoob (Warner Bros. — May 15, 2020)
We think Scoob has a surprisingly good chance of being at SDCC this year — and hear us out on this. The upcoming animated film brings it back to the very beginning, when Scooby-Doo and Shaggy become best friends and meet up with Fred, Velma, and Daphne to start up Mystery Incorporated. We know WB loves to show off anything Scooby-Doo at the convention (though it's usually relegated to the Warner Bros. Home Pictures side of things in smaller rooms), and perhaps even more importantly, they like to include some family-friendly fare during their Hall H presentation. Scoob is certainly family-friendly. It would be the perfect opportunity to show off some footage or even a trailer. And there's plenty of SDCC-fan-friendly voice cast to gets attendees excited, as the cast includes Zac Efron (Fred Jones), Gina Rodriguez (Velma Dinkley), Amanda Seyfried (Daphne), Will Forte (Shaggy), and Frank Welker (Scooby-Doo), as well as Ken Jeong, Jason Isaacs, Tracy Morgan, and Kiersey Clemons. While it's still to be seen if this movie would be big enough for Hall H, it could easily pack a punch in one of the smaller rooms, similar to the treatment The LEGO Ninjago was given back in 2017. And let's all be honest, who wouldn't want to see Zac Efron at Comic-Con? – Kara Dupree
5. Marvel (May 1, 2020 / November 6, 2020 / February 12, 2021 / May 7, 2021 / etc.)
Kevin Feige recently told reporters that whether or not Marvel Studios turns up to Hall H at San Diego Comic-Con this year is a spoiler in and of itself. BUT WHAT DOES IT MEAN?! Now that we've (presumably) all seen Avengers: Endgame, I'm honestly still not sure what exactly that means. Obviously, we now know who makes it out of the film mostly unscratched, but there's no clear path forward. Beyond release dates, nothing has really been officially announced, but we do know that Marvel has several films currently in development, including sequels to Black Panther and Doctor Strange, as well as a Black Widow solo film, Guardians of the Galaxy Vol. 3, Shang-Chi, and The Eternals. Could Marvel use San Diego Comic-Con as the place to announce the upcoming slate, or will they save the fanfare for D23? It's hard to say at this point — and perhaps Marvel Studios is even planning to shift gears, by using their time at SDCC to focus on the upcoming Disney+ streaming series, which obviously have a much more direct connection to the film franchises than any of the other Marvel TV series (give or take an Agent Carter). But considering Feige has never shied away from announcing that Marvel Studios won't be at Comic-Con in the past, we'd put this one in the "likely to attend" category. We just don't know what, or who, will be gracing the Hall H stage to represent. – Kerry Dixon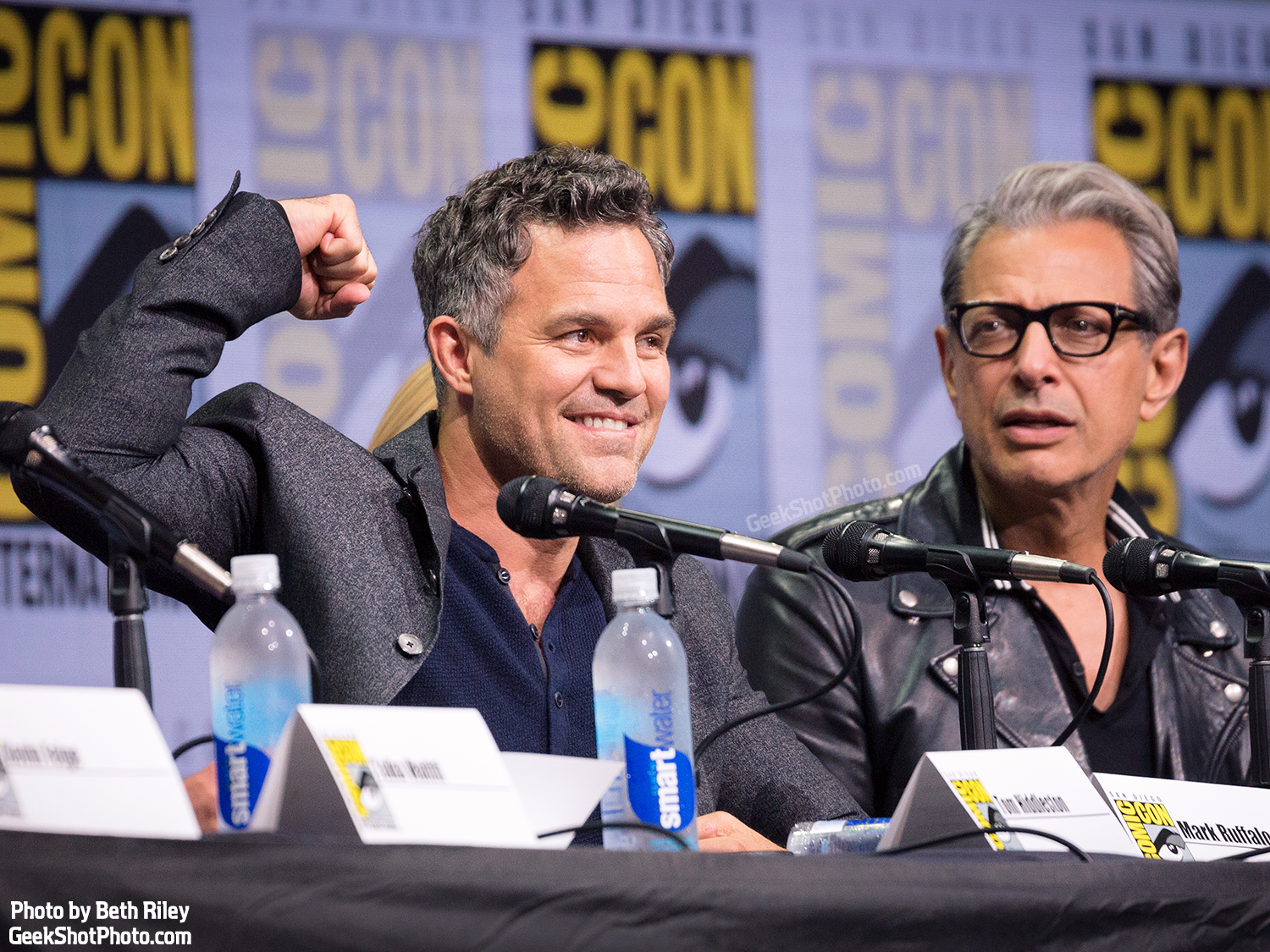 6. Kingsman: The Great Game (20th Century Fox — February 14, 2020)
20th Century Fox went hard at San Diego Comic-Con in 2017 for Kingsman: The Golden Circle, with everything from a Hall H panel to a pretty cool offsite. So it would only make sense to bring the third installment in the series, Kingsman: The Great Game. However, there are one or two caveats here: First, this is a prequel, with a different cast (including Aaron Taylor-Johnson, Gemma Arterton, Tom Hollander, Djimon Hounsou, Stanley Tucci, Ralph Fiennes, Daniel Bruhl, and more) — which could mean it either needs the extra push, or that Fox/Disney decides to focus on something else. Then, there's the fact that the second installment released much closer to the convention (September, compared to The Great Game's February 2020 release date), and finally, there's a little studio named Walt Disney Studios. Now, Walt Disney proper hasn't turned up in Hall H since 2012 — and all bets are on for how the recent merger will affect the studio formerly known as 20th Century Fox at San Diego Comic-Con. We suspect that we are still early enough in this merger that it's likely still business as usual, so we're leaning towards a presence at the convention. Just like we're leaning towards Kingsman: The Great Game getting another relatively big push at SDCC. But it's much less certain than it would have been a year ago. – Kerry Dixon
7. Wonder Woman 1984 (Warner Bros. — June 5, 2020)
We will be truly surprised if Wonder Woman 1984 doesn't get some kind of promotion at San Diego Comic-Con this year — but with several DC films ahead of it in terms of release dates (Joker and Birds of Prey), it's slightly less of a sure bet than usual. Still, as one of the most successful characters to come out of the DCU, Warner Bros. will surely bring out Gal Gadot (Wonder Woman/Diana Prince), along with possibly some combination of Chris Pine (Steve Trevor), and newcomer Kristen Wiig (Barbara Ann Minerva/Cheetah), and returning director Patty Jenkins. We think you can expect big things of Wonder Woman at SDCC this year. – Andy Wagner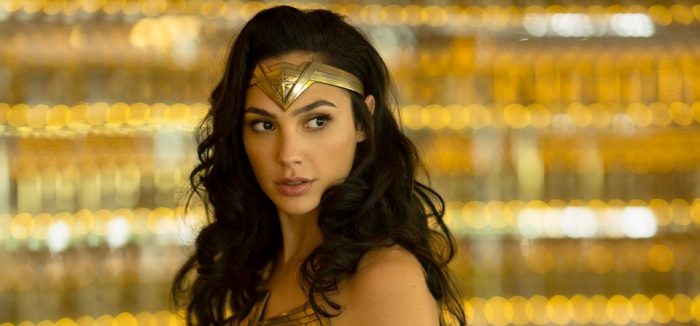 8. Zombieland: Double Tap (Sony — October 11, 2019)
It's been ten years since the first Zombieland graced San Diego Comic-Con with its presence — and we're cautiously optimistic that we might just see the sequel to one of the most original movies of the last decade (don't @ us) return to the convention in 2019. Original cast Woody Harrelson, Jesse Eisenberg, Emma Stone, and Abigail Breslin all return for Zombieland: Double Tap, along with newcomers Zoey Deutch, Rosario Dawson, Thomas Middleditch (who we know is in town for his comedy show!), Luke Wilson, and Bill Murray and Dan Aykroyd. It's complete genre fare, there's plenty of stars to bring along, it's perfect for the convention, and fans are already excited — the only possible sticking point is that parent studio Sony doesn't attend every year. Still, we'd put the odds as "above average". Bring it on. – Kerry Dixon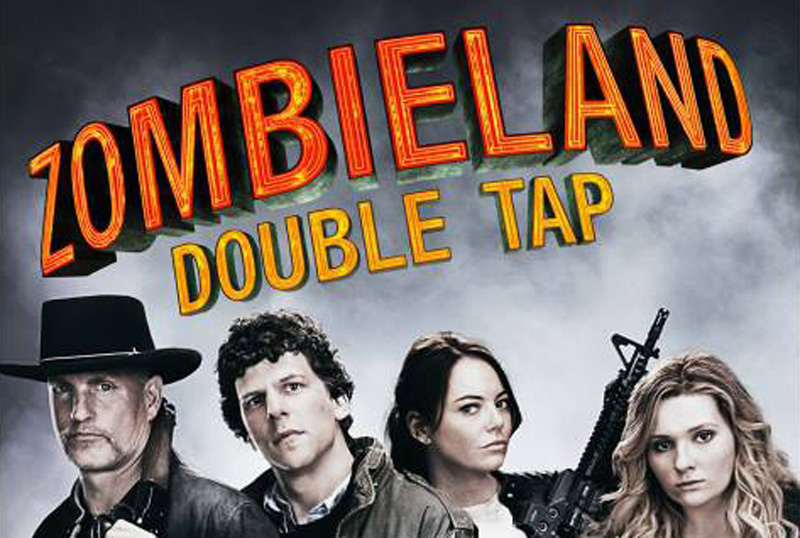 9. Bloodshot (Sony — February 21, 2020)
This is it friends, this is the one movie I feel so certain that we'll see at San Diego Comic-Con that I'm willing to bet…well, ok, betting is never a good idea but you get the idea. Bloodshot is the first movie from the Valiant Cinematic Universe, based on characters created for Valiant Comics. It has a lot helping its SDCC chances, including that it's based on a comic book character with a deep and interesting history and origin. Second, it has a well rounded cast that includes Vin Diesel as Bloodshot, Outlander's Sam Heughan, as well as Guy Pearce, and Lamorne Morris. Lastly, it's the first film in a planned series of five (with two films each about two characters followed by a crossover film) and Sony has yet to unveil it to the masses in any significant way. No better place than SDCC, and no better time than the summer before it's February 2020 release date. -Erin Tapken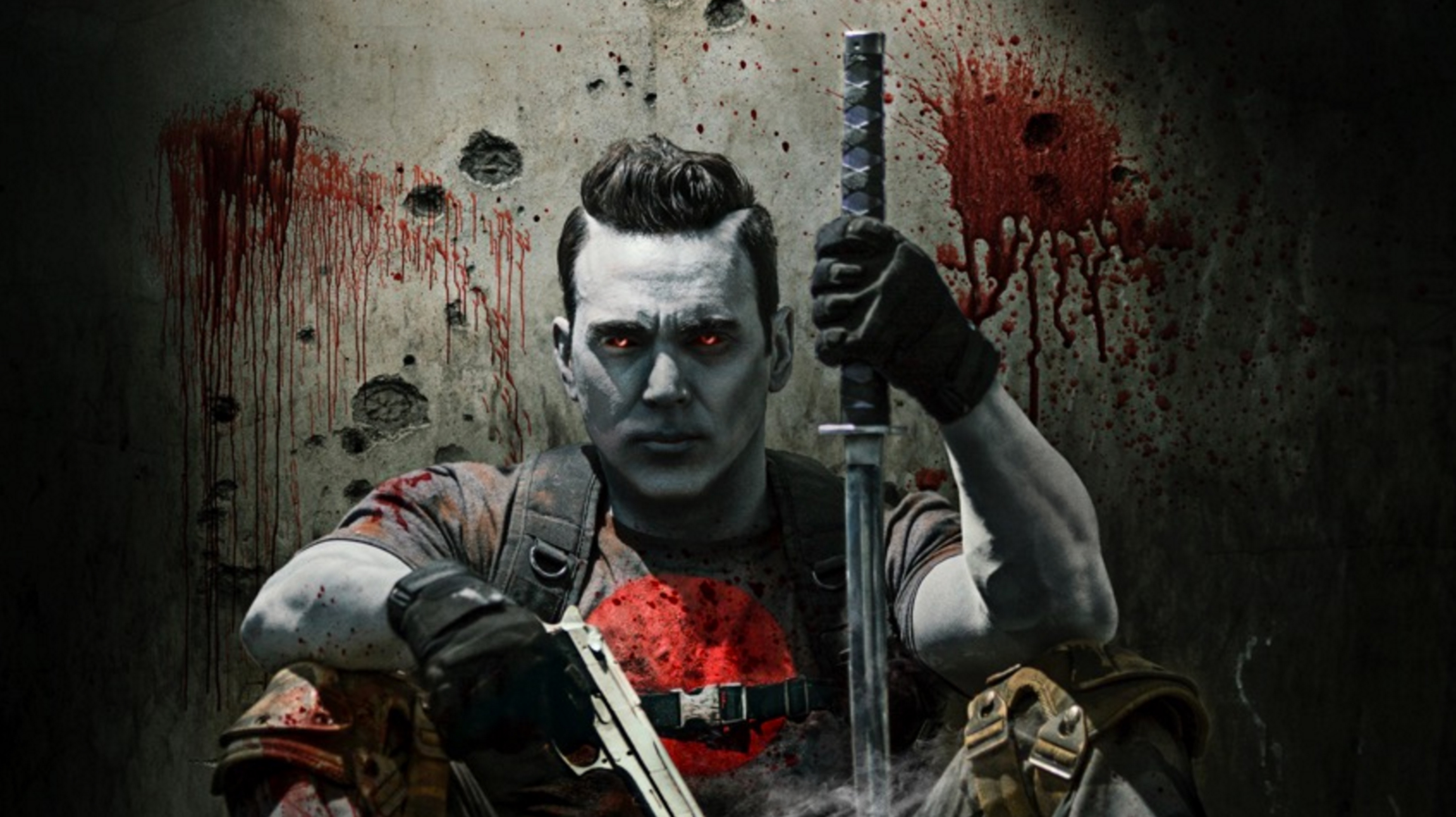 10. Jumanji 3 (Sony — December 13, 2019)
If Sony is bringing along Zombieland: Double Tap and Bloodshot, they've got a few other options for films to bring along with them — but we think the film that makes the most sense is Jumanji 3. It releases in December, but at this point it doesn't even have an official title, so there would be plenty to tease at the convention. Returning cast members Dwayne "The Rock" Johnson, Jack Black, Kevin Hart, Karen Gillan, Nick Jonas, and Colin Hanks — along with new cast Awkwafina, Danny DeVito, and Danny Glover, would certainly get fans excited. Granted, the franchise doesn't necessarily need the extra boost — Jumanji: Welcome to the Jungle skipped the convention in 2017 when it also had a December release date. But hopefully with a much more packed slate in 2019, they'll make the leap. – Kerry Dixon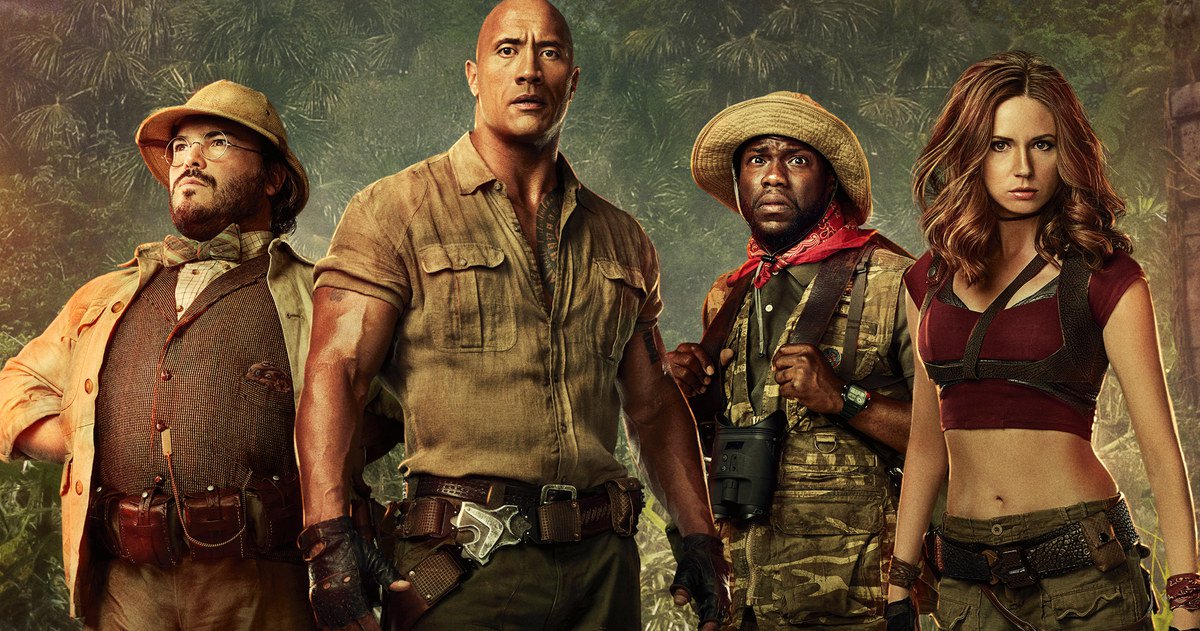 11. Gemini Man (Paramount Pictures — October 11, 2019)
Nothing on the slate for inconsistent-SDCC-studio Paramount this year appears to have the same sort of potential as 2018's Transformers reboot Bumblebee, but Gemini Man, starring Will Smith, Clive Owen, Mary Elizabeth Winstead, and Benedict Wong, has possibility. The convoluted plot, which sees an aging assassin (Smith) taking on a younger assassin (CGI-ed Smith), could benefit from some Hall H ballyhoo, and it's just genre enough that Paramount might want to push it to the SDCC crowd. Smith charmed the audience of 6000+ attendees in both 2016 with Suicide Squad and 2017 with Bright — and wherever Smith goes, applause surely follows. Director Ang Lee (Hulk, Crouching Tiger Hidden Dragon) and writer Darren Lemke (Shazam!) could round out the ensemble. Will it happen? Maybe. A solid maybe is the best we can offer given Paramount's fickleness in showing up in Hall H. – Erin Tapken
12. The SpongeBob Movie: It's a Wonderful Sponge (Paramount — May 22, 2020)
Look, we're going to get SpongeBob at San Diego Comic-Con. Your favorite entity who lives in a pineapple under the sea is a San Diego Comic-Con mainstay, and considering this is the 20th anniversary of the very popular children's series, you can expect big things this year. The question, then, is will Paramount bring it to Hall H, rather than relegate it to the Nickelodeon panel? We think the answer is "yes" — after all, 2014 saw The SpongeBob Movie: Sponge Out of Water on the Hall H stage. Plus, with the film being 3D animated rather than the traditional look, giving fans an early look to get them excited is not the worst idea. So long as Paramount shows up at all, we think a panel with Tom Kenny and crew is highly likely. – Kerry Dixon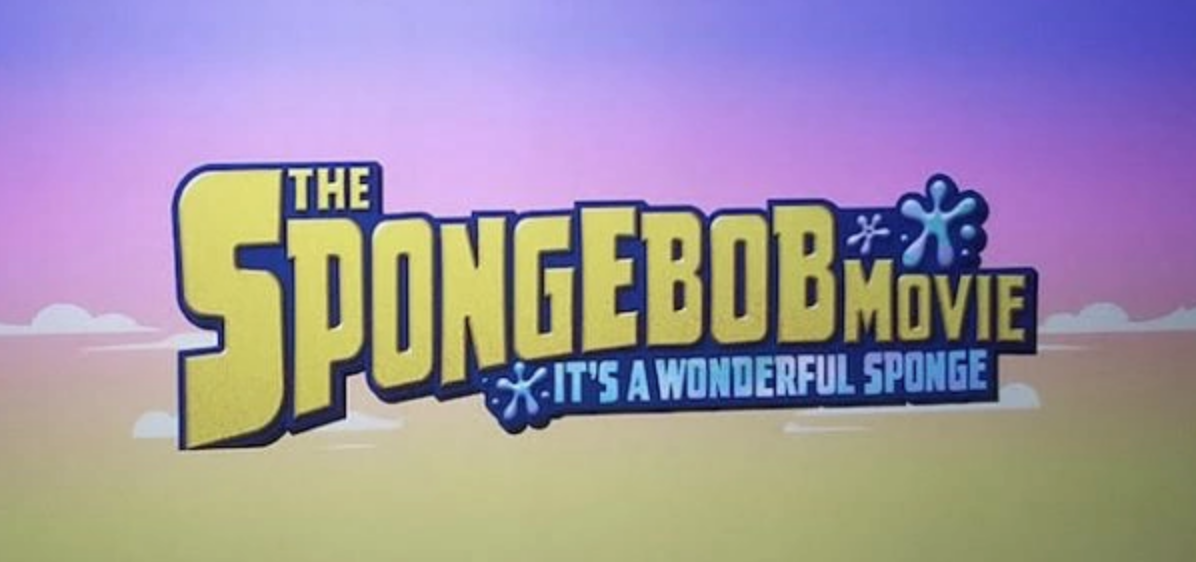 13. Dora and the Lost City of Gold (Paramount Pictures — August 9, 2019)
If Paramount does decide to turn up (which again, is a very large if given their inconsistency over the years), they've got a few other things on their slate which might make sense for the convention, including the upcoming Dora the Explorer film, Dora and the Lost City of Gold. It comes out very close to the convention — August 9, to be exact — and while in years past that would have excluded it from attending at all, in recent years there's been a minor shift in bringing films much closer to their release dates. It's got plenty of action/adventure, and the franchise is pop culture friendly (even if it's much more popular among the teeny bopper crowd), so there's a vague possibility Paramount could bring Dora along for the ride if they decide to push some of their other films. There's some minor star power behind the film as well, with SDCC-friendly actors like Michael Peña, Danny Trejo, and Benicio del Toro. Still, if we had to bet on the film getting any sort of push at SDCC, we'd put our money on a screening over Hall H time. – Kerry Dixon
14. Star Wars: The Rise of Skywalker (Walt Disney Studios — December 20, 2019)
There have been a lot of rumors flying around of late that Star Wars: The Rise of Skywalker just might show up at San Diego Comic-Con, but it's far from certain. Star Wars: The Force Awakens wowed attendees back in 2015, in a year that saw the film pulling double duty at both SDCC and Disney's own convention D23, but no Star Wars film has been back to the convention since. This year, however, armed with a real title well ahead of the convention and principle production completed, Star Wars: The Rise of Skywalker may just make it back to San Diego Comic-Con. Granted, it will be hard to beat their Hall H-clearing concert on the Embarcadero, but even if they decide to save their best footage for D23, Disney could win Comic-Con just by having a panel with some cast and behind-the-scenes footage, similar to their Star Wars: The Force Awakens treatment. With a huge cast (including Daisy Ridley, John Boyega, Adam Driver, Oscar Isaac, Billy Dee Williams, Mark Hamill, Domhnall Gleeson, Lupita Nyong'o, Keri Russell, Ian McDiarmid, Kelly Marie Tran, and more), there's plenty of talent to pull from. It's not like Disney needs to do much to make this the #1 attended panel of the year. They basically just need to show up. – Andy Wagner
15. The Voyage of Doctor Doolittle (Universal Pictures — January 17, 2020)
Universal Studios really wowed in 2018 when they brought Halloween and Glass to Hall H. If they fancy a repeat performance, the live action and animated amalgam, The Voyage of Doctor Doolittle, could be their best shot. Filming is complete, which leaves them plenty of time for footage to be prepped for Hall H. The upcoming fantasy comedy may seem a little less genre than last year's fare, but with the star power behind the film, that many amazing celebrities in one place would certainly pack Hall H and get people talking. We've got up-and-comers Robert Downey Jr., Antonio Banderas, and Michael Sheen, as well as voice acting from Kumail Nanjiani, John Cena, Tom Holland, Rami Malek, Craig Robinson, and Octavia Spencer. Now, Universal's attendance at the convention is sporadic at best, and they could very well be scared off by reports of Disney bring in the big guns for Star Wars: The Rise of Skywalker (they even moved the film's release date to January 2020 in order to not compete with it), but we think that if they choose to attend, we better have our passports ready for the Voyage. -Erin Tapken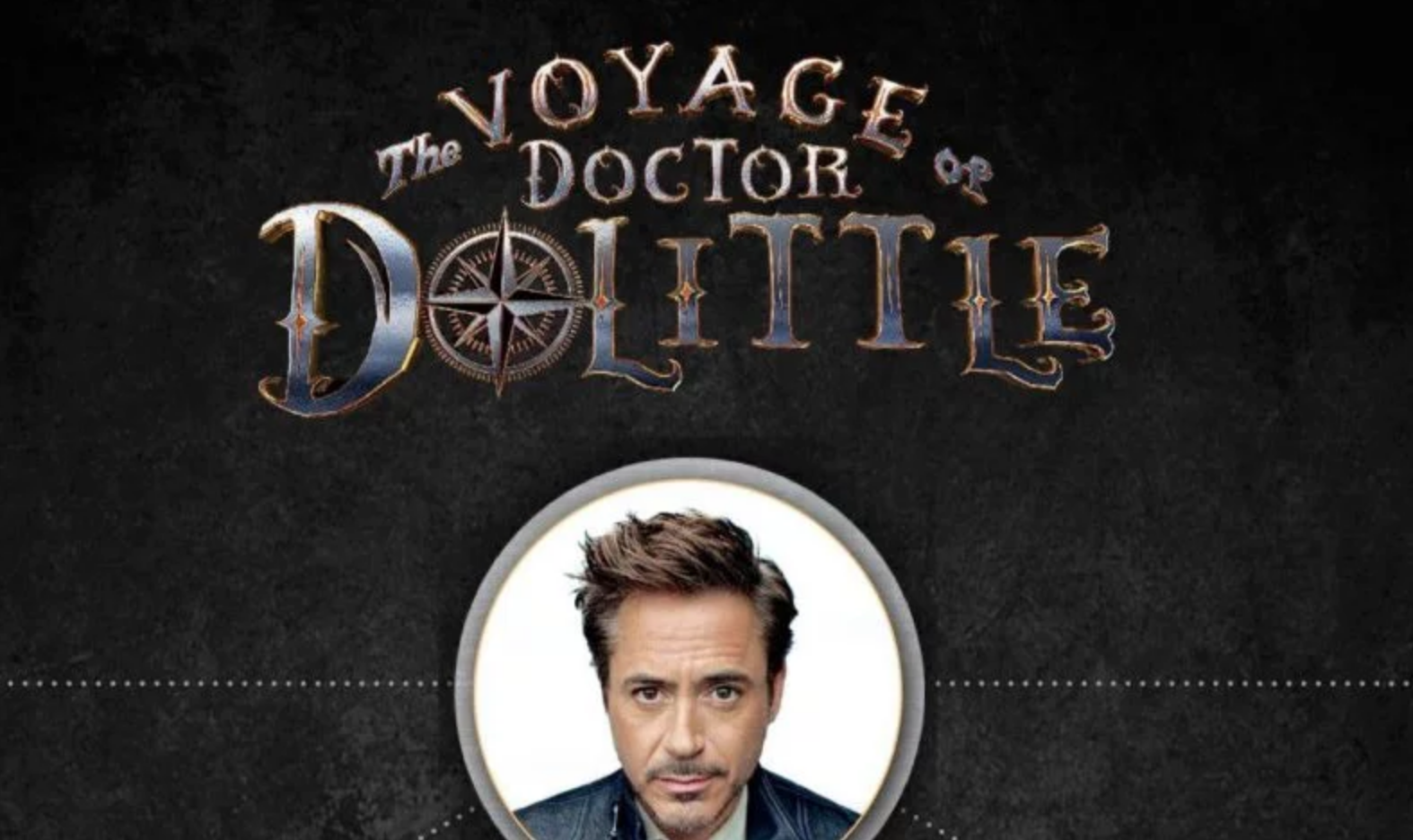 16. It: Chapter Two (Warner Bros. — September 6, 2019)
For the past two years, the It franchise has been relegated to ScareDiego, the horror "offsite" panel (though it also received a signing and offsite in the Petco Interactive Zone back in 2017). But will 2019 be the year that sees the franchise finally get upgraded to Hall H? With the success of the first film, and with a release date so close to the convention, we think Warner Bros. has to at least have considered it. Plus, the cast for It: Chapter Two packs a lot more punch than the first film, and WB may not be able to resist bringing James McAvoy, Jessica Chastain, Bill Hader, Isaiah Mustafa, Finn Wolfhard, and Bill Skarsgård together to wow SDCC attendees. The big question is whether or not WB feels comfortable enough mixing horror with their usual more family-friendly fare in Hall H — and on that, we're undecided. Still, we think you can expect something at the convention, whether that means a third year at ScareDiego, a cool offsite, or hopefully, all of that with a Hall H panel thrown into the mix as well.  – Kara Dupree
17. Rambo V: Last Blood (Lionsgate — September 20, 2019)
Oh, Lionsgate. Ever since jumping into bed with Comic-Con International for the now-defunct Comic-Con HQ streaming service, they haven't held a panel in Hall H since (true story). They still turn up every year, and occasionally bring their cast out for signings (see: 2017's Power Rangers) or hold movie screenings at the con (see: The Woods and Nerve), but at this point, we're not entirely certain what it would take to make them return to Hall H. Could Rambo V: Last Blood be that catalyst? After all, Lionsgate saw enough value in The Expendables, another action franchise starring Sylvester Stallone, to bring it along to the convention for all three films. It's been 11 years since we last had an addition to the Rambo franchise, so it could maybe use another boost with a younger audience. But it's Lionsgate, so really, nothing is for certain. — Kerry Dixon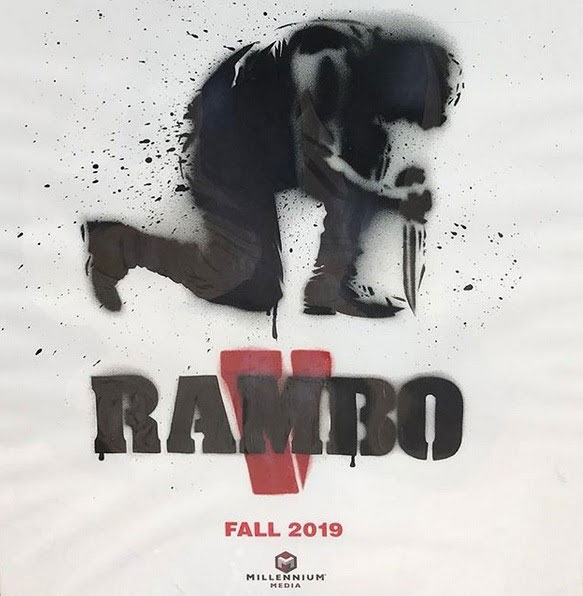 18. Chaos Walking (Lionsgate — TBA 2020)
If Lionsgate does turn up in Hall H (which is definitely not certain), they've also got Chaos Walking — which at this point could definitely use some positive buzz. The upcoming film, based on the first part of the Patrick Ness trilogy of novels, sees Todd Hewitt (Tom Holland) as a young man who has been brought up to believe that a viral germ has killed all the women and unleashed "Noise", the special ability to read people's and animal's minds — but he soon discovers a patch of silence and a young girl, Viola Eade (Daisy Ridley). That's a pretty stacked Comic-Con friendly cast already, and the film also stars Mads Mikkelsen, Kurt Sutter, and Nick Jonas — all of which should normally make it a pretty obvious choice if Lionsgate chooses to attend. However, the film recently underwent pretty extensive reshoots following poor test screenings, which may mean it's far from being ready to show to audiences again. But, a well-put-together sizzle reel, with Holland and Ridley on a panel? That could also go a long way to getting attendees excited again. – Kara Dupree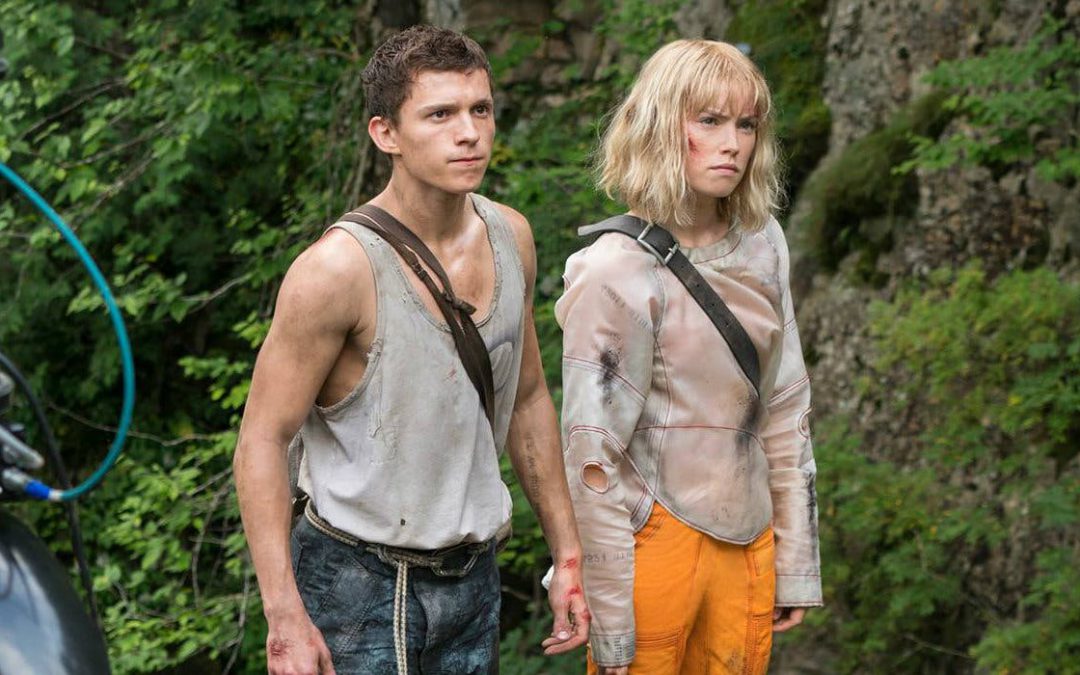 19. Doctor Sleep (Warner Bros. — November 8, 2019)
Warner Bros. has a pretty packed upcoming slate, but they could find they've got room to promote the upcoming horror film, Doctor Sleep. The film, based on the Stephen King novel of the same name, sees little Danny Torrance all grown up from his days in The Shining, now in possession of psychic powers he calls (you guessed it) "the shining", and dealing with alcoholism similar to his father. Ewan McGregor stars, with the cast rounded out by Rebecca Ferguson, Bruce Greenwood, and Jacob Tremblay. We'd put the odds of Doctor Sleep attending as less than It: Chapter Two (while McGregor would certainly attract a crowd, it's still got less star power and name recognition overall than that film) — and while we can see Warner Bros. choosing to promote one horror film during their Hall H panel, we've got our doubts that they'd push two. Still, we wouldn't be surprised at all to get a trailer or some footage at this year's ScareDiego event if it returns. – Kerry Dixon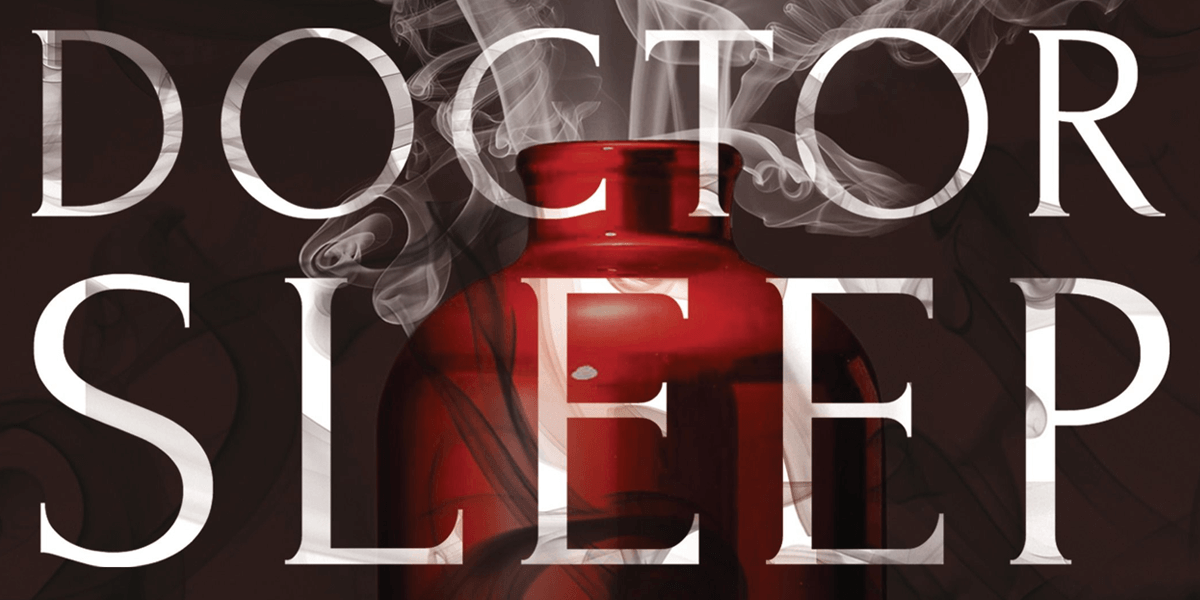 20. The Hunt (Universal — October 18, 2019)
The timeline might be a bit tight for The Hunt, which finished filming in April but is scheduled to release in October, but you'd never find a more apt crowd than at SDCC to promote it. The Hunt is a Blumhouse Production with a screenplay by Damon Lindelof (Lost) and Nick Cuse (The Leftovers, Maniac) and a cast with Comic-Con credentials galore.  Emma Roberts is a veteran of the panel stage, as is Glenn Howerton, and Ike Barinholtz and Betty Gilpin are endlessly entertaining. Plus, if there's one studio truly comfortable with bringing horror to Hall H, it's Universal. I don't want to tell Universal how to do their job, but I don't think they would regret bringing The Hunt to Hall H. – Erin Tapken
21. Charlie's Angels (Sony — November 15, 2019)
Listen, angels: The facts are these. The upcoming Charlie's Angels reboot, which sees Kristen Stewart, Naomi Scott, and Ella Balinska as the titular Angels, is probably just too mainstream comedy and not enough genre for San Diego Comic-Con. But, it's certainly not impossible. Sony and ABC brought along the short-lived TV series also based on the franchise back in 2011, and considering how well Kingsman (which falls into a similar genre) has done at the convention, it may just make sense. The cast is rounded out by Elizabeth Banks (who also directed and produced), Noah Centineo, Djimon Hounsou, and Patrick Stewart. There's definitely enough to get excited about. – Kerry Dixon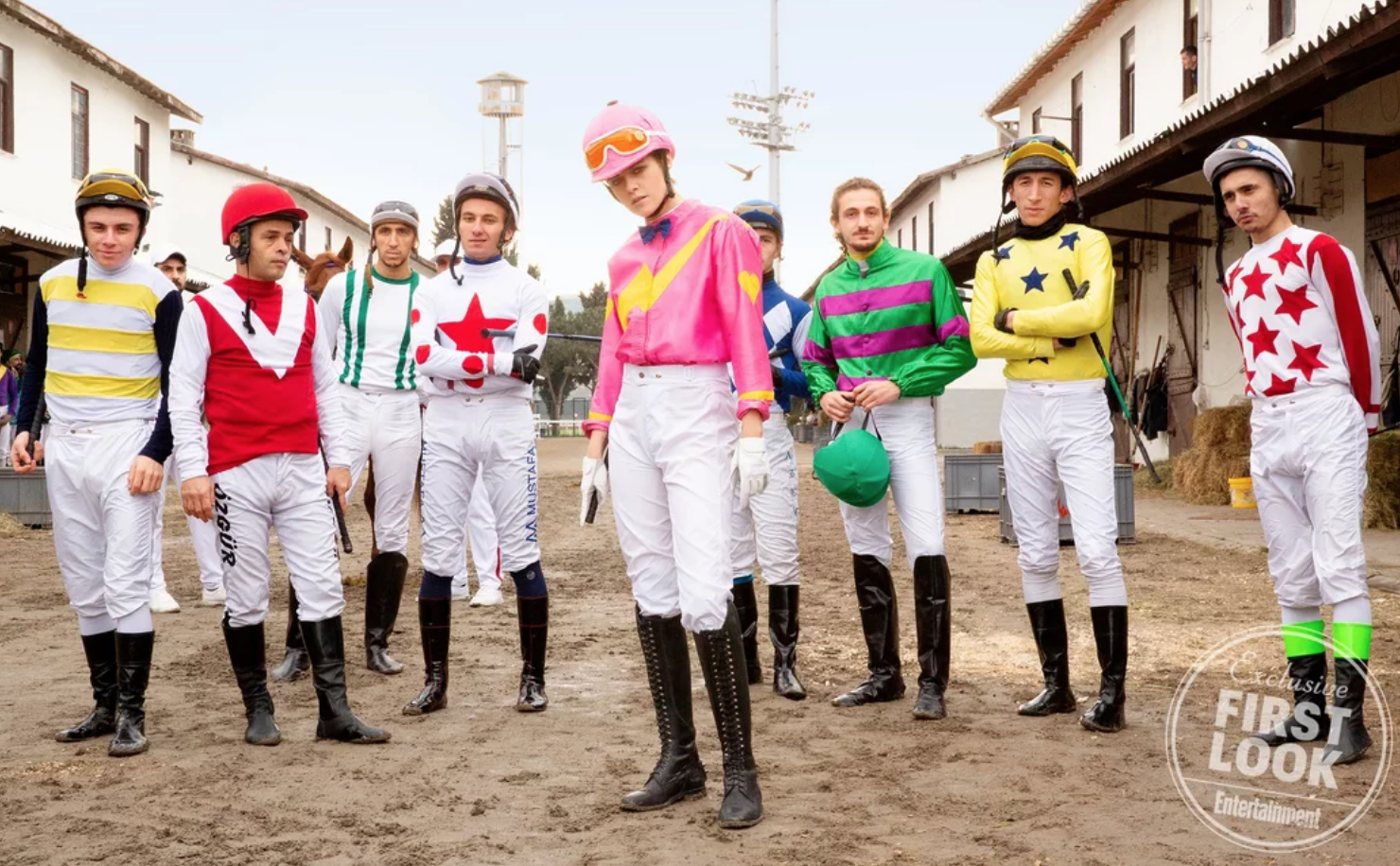 22. Call of the Wild (20th Century Fox — February 21, 2020)
Look, we're just saying, if you made a CGI film based on the Jack London novel of the same name, and you cast Harrison Ford, Dan Stevens, Karen Gillan, Bradley Whitford, and Jenny Slate… wouldn't YOU bring it to Comic-Con?
20th Century Fox (which is still releasing the film under their banner, despite the new Disney owners) hasn't brought a lot of animated fare to SDCC over the years. The last film we can recall was The Book of Life back in 2014. But with a cast that good, if they've got the extra space on their panel, they just might. "Harrison Ford" is really all you need to say to pack Hall H. – Kerry Dixon
23. Scary Stories to Tell in the Dark (Lionsgate — August 9, 2019)
Lionsgate hasn't had a Hall H presence since all the way back in 2015 — and there's more obvious fare they could bring along to Hall H, but Scary Stories to Tell in the Dark has a shot. It's written and produced by Guillermo Del Torro, who is no stranger to San Diego Comic-Con. The film debuts only three weeks after the con, and hasn't had much promotion, which may make it a much better candidate for a screening similar to fellow Lionsgate horror flick The Woods a few years back. Most of the cast are all new, which means it wouldn't pack a panel, with only a few veteran actors on the roster including Dean Norris, Gil Bellows, and Lorraine Toussant. Only time will tell. -Kara Dupree
24. Sonic: The Hedgehog (Paramount Pictures — November 8, 2019)
If there's a single film on this list that desperately needs San Diego Comic-Con, it's Sonic: The Hedgehog. Response to the first trailer was so terrible that they're currently redoing the character design, without moving the release date from November (for now, at least). Sonic could definitely do with some positive buzz. Paramount dipped their toes back into the waters of San Diego Comic-Con last year with Bumblebee, after a three-year absence, and while we think there's other films that make more sense — and also that they may be afraid to show off the new design to a horde of hardcore fans and geeks — San Diego Comic-Con may just be the perfect place to try to turn the story about the film around. If nothing else, Hall H would eat up a cast that includes Ben Schwartz (as the voice of Sonic — who is already in town that week), James Marsden, Jim Carrey, and Adam Pally. – Kerry Dixon
https://www.youtube.com/watch?v=FvvZaBf9QQI
25. Godzilla vs Kong (Warner Bros. — March 13, 2020)
Spoiler alert! Godzilla will survive the events of the upcoming Godzilla: King of the Monsters. How do I know? Because we're already talking about the next film, Godzilla vs Kong, scheduled to hit theaters in March of 2020. These franchises have all the things that make it perfect for Hall H: a wide and engaged fan base, a history of offsites, exhibits, and panels (remember the legendary offsite from 2013?), plenty of time to put together footage (filming wrapped in April), and some very chatty cast members. While not quite as star studded as King of the Monsters, the cast for vs includes holdover Millie Bobby Brown plus Alexander Skarsgard, and Julian Dennison. Unless King of the Monsters sinks at the box office in May, Warner Bros likely won't miss the chance to hype up the next chapter in the series in some form. The main question is, with their slate as full as it is, will it be a lengthier look, or a few seconds? – Erin Tapken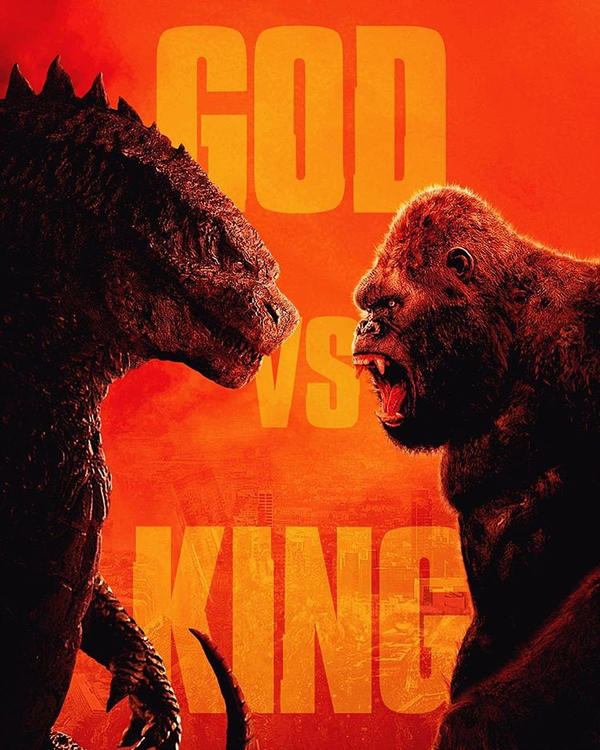 26. Fear Street (20th Century Fox — June 2020)
Based on R.L. Stine's young adult series, Fear Street is a little grittier and skews more towards the Stranger Things fans than the Goosebumps fans. This, and the horror/suspense genre in general, has always been a good demographic for San Diego Comic-Con and Fear Street's 1990s timeline and aesthetic is no doubt "so hot right now." Planned as a trilogy, filming consecutively releasing one month apart, Fear Street could potentially pack the stage but with only veteran actor Kiana Madeira and SDCC friendly Gillian Jacobs as the two highlights, is that enough to pack the seats? Without bringing Stine himself, the cast and crew lacks the star power of similar projects, including the 2014 Goosebumps movie panel with Jack Black. -Erin Tapken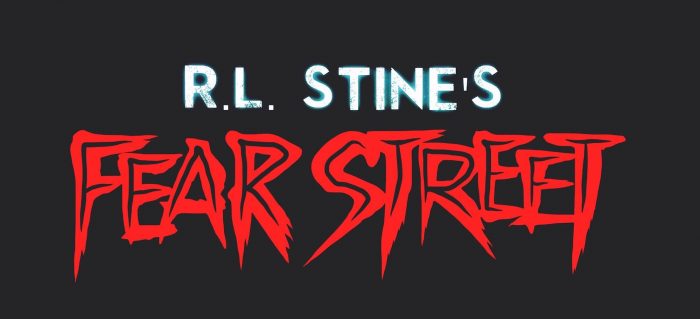 27. Top Gun: Maverick (Paramount — June 26, 2020)
Both the original Top Gun and the upcoming sequel share some history with the city of San Diego, in that both were filmed here. While that's cool, it's not enough to guarantee any promotion at the convention — and Paramount tends to push their more obvious genre fare in recent years. The sequel, which sees original stars Tom Cruise and Val Kilmer return (alongside new cast members Miles Teller, Jennifer Connelly, and Jon Hamm), doesn't release until June 2020, which also means it's probably just too far out for promotion this summer. Maverick and crew may feel the need for speed, but we don't see them speeding towards SDCC. – Kerry Dixon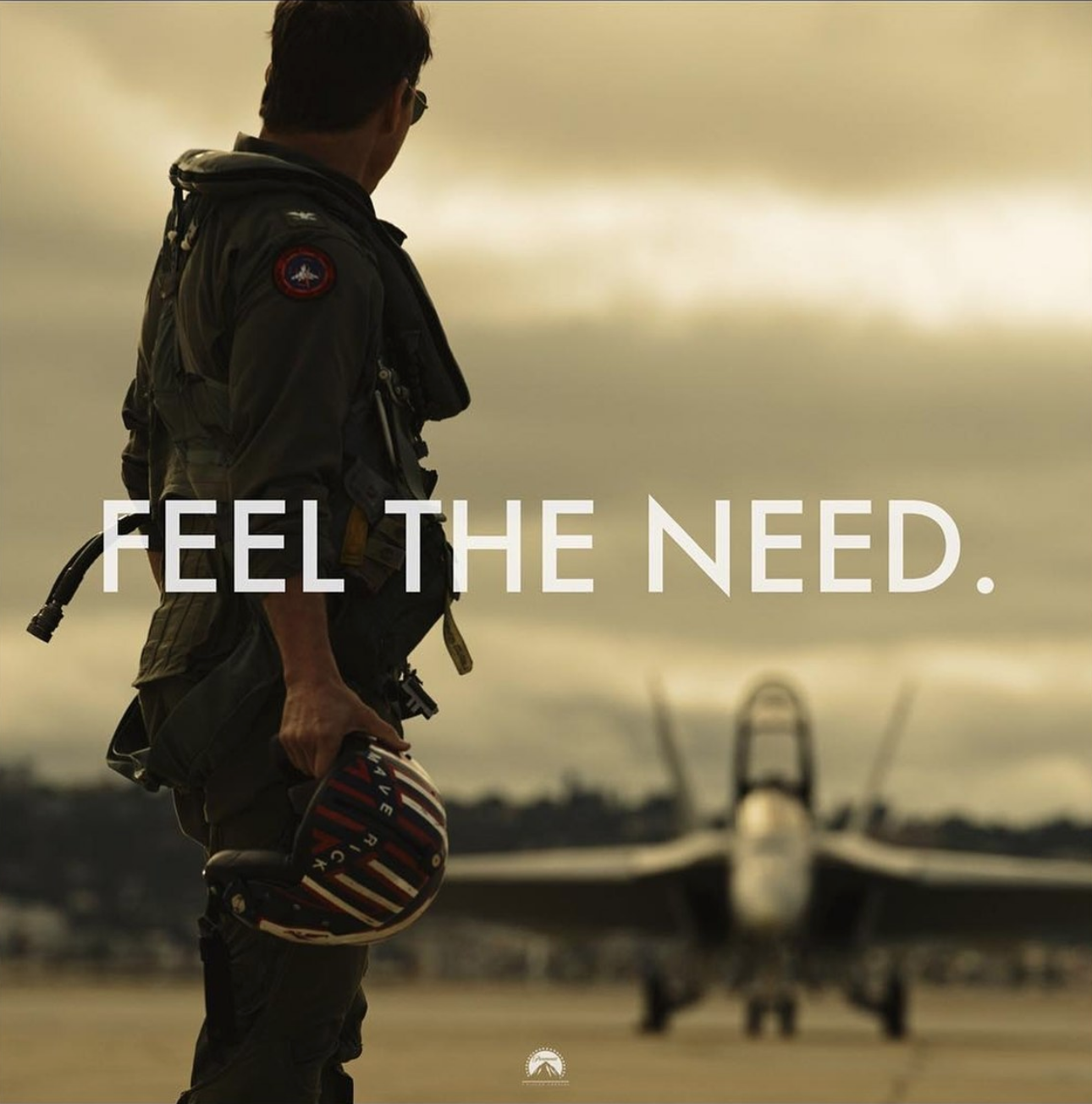 28. Run (Lionsgate — January 24, 2020)
The team behind the sleeper 2018 hit Searching is back at it again with another thriller, Run, scheduled for a January 2020 release. SDCC would be a great venue to debut a trailer for this mysterious film, which features characters like "Loser", "Nivea Boy" and "Doctor," and stars Sarah Paulson (Glass, American Horror Story) as an unnamed character. The genre is on point for SDCC, but Lionsgate hasn't graced us with a Hall H presentation is several years, and I don't think that Run will be the movie to change that, they have better options (see: Rambo V, Chaos Walking, and Scary Stories to Tell in the Dark). – Erin Tapken
29. Angry Birds 2 (Sony — August 16, 2019)
Why would Sony feel the need or desire to promote the second movie for a well know and already established property? Why would they waste their promotional budget to gather a large (and probably expensive) cast just weeks before the movie's premier to an audience who have probably already determined if they will (or won't) see it? Well… why not? It's SDCC and weird things happen every minute. Maybe Bill Hader will already be there for It 2? Maybe Awkwafina will be in town for Jumanji 3? Maybe Jason Sudeikis will be there to see me. You just never know. My verdict is exceedingly unlikely and makes no sense, but not 100% ruled out. (Call me, Sudeikis!). -Erin Tapken
30. Barbie (Warner Bros. — May 8, 2020)
When it was announced in January of 2019 that Margot Robbie would star as the titular character in Mattel's first Warner Bros movie, Barbie, it seemed like a slam dunk for SDCC. The live-action film would see a doll living in 'Barbieland' who is expelled for not being perfect enough, and sets off on an adventure — in the real world. A historic but still relevant character, a sizzling hot lead actress, and a movie tied to not one but two of the largest exhibitors at Comic-Con. Trouble is… has Barbie started filming? Do we know anything besides a writer (Olivia Milch), a director (Alethea Jones), and one cast member? Nary one iota of new information about this project can be found, making it seem that the May 2020 release date could be unattainable, making the chances of seeing Barbie at SDCC 2019 slimmer than…well slimmer than Barbie herself. Still, if Robbie is in town for Birds of Prey and already on the WB panel, they could use it as a chance to tease a little something. – Erin Tapken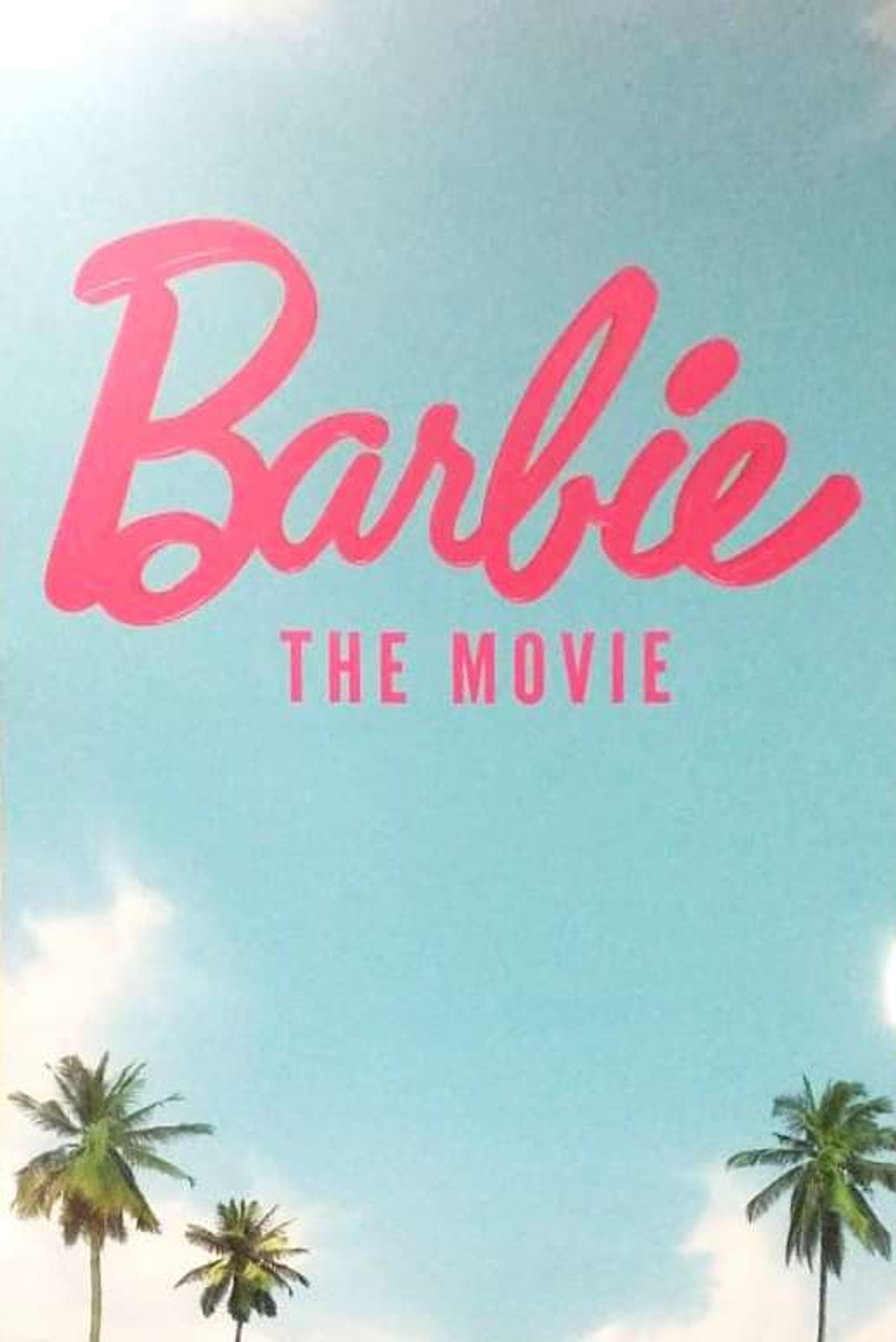 31. New Mutants (20th Century Fox — April 3, 2020)
The hopes of Marvel movie fans may have been buoyant after the acquisition of 20th Century Fox's assets by Marvel Studios and Disney in March, but there is nothing certain about hope. This is the case with The New Mutants, which finished filming in September of 2017 and has languished ever since, with multiple date pushbacks, and finally receiving an April 2020 release date (until it changes again, anyway!). Should they choose to bring cast members Anya Taylor-Joy, Maisie Williams, and Charlie Heaton, New Mutants could generate enough momentum to give this horror-tinged movie the release it deserves. Considering it's status as the "finale" in the X-Men series of films, it deserves the chance for a graceful exit. Odds of the welcome mat being set out at SDCC, considering Disney seems to be trying to bury it? Not good. Not good at all. -Erin Tapken
32 – 35. The Lion King / Maleficent: Mistress of Evil / Frozen II / Artemis Fowl (Walt Disney Studios — July 19, 2019 / October 18, 2019 / November 2, 2019 / May 29, 2020)
If you're expecting any Disney movies to make appearances, don't hold your breath. Walt Disney Studios proper hasn't been to the convention since the olden days of 2012 – and there's no reason to think they wouldn't put all their blockbusters in their own convention, D23, again this year. However, if they're feeling like shaking things up, some of the movies we think they could bring are:
The Lion King

– This live-action shot-for-shot remake of the animated classic releases July 19, smack dab in the middle of SDCC, with a Comic-Con-friendly cast (Donald Glover, Seth Rogen, and James Earl Jones, among others). If 2018 taught us anything, it's that nothing is really a given. Definitely don't hold your breath though.

Maleficent: Mistress of Evil

– The sequel to 2014's Maleficent adds Michelle Pfeiffer t

o its stellar cast. What it most likely didn't do was add SDCC to its promo schedule. Look for this one to be showcased at D23.

Frozen II

– Do you wanna build a snowman? Not in San Diego. We're more likely to see Kristen Bell at SDCC with her fellow

The Good Place

cast members than we are to see her with Idina Menzel and Josh Gad.

Artemis Fowl

– The Kenneth Brannaugh (

Hamlet, Dead Again, Thor

)-directed adaptation of Eoin Colfer's novel starring Dame Judi Dench and newcomer Ferdia Shaw got pushed to May 2020, which doesn't bode well for a promotion push this summer anyway.
Of course, Disney could surprise us all and bring all this and more to Comic-Con. Personally, I don't even think the Blue Fairy could make it happen. – Andy Wagner
36. Spies in Disguise (20th Century Fox / Blue Sky Studios — December 25, 2019)
While Fox subsidiary Blue Sky Studios has been at San Diego Comic-Con before with a booth, they've never actually held a Hall H panel — and we don't think that's likely to change with 2019. The last time 20th Century Fox brought an animated film along at all was 2014 with The Book of Life, which was helped along by a very Comic-Con friendly cast. Spies in Disguise, an animated film releasing in September which follows the world's greatest super spy teaming up with his gadget inventor — while disguised as a pigeon — boasts a similarly SDCC-friendly cast with the likes of Will Smith, Tom Holland, Rashida Jones, Karen Gillan, Ben Mendelsohn, and Masi Oka. With a cast that stacked (and many of them possibly already in town to promote other projects), and a release date relatively close to the con, if ever there were a time to buck the trend, it would be now. But we'd put this one as a very long shot. – Kerry Dixon
37. A Quiet Place 2 (Paramount — May 15, 2020)
Fans hoping for some panel time for A Quiet Place 2, might want to check their hopes at the doors to Hall H. The film, with John Krasinski writing and directing again, isn't set to begin filming until July, meaning the cast, including Emily Blunt and Cillian Murphy would likely not be available. Paramount's not likely to invest in promoting it this early with nothing (and nobody) to show. A better possibility would be WonderCon in 2020, especially considering the very cool screening they did for the first film in 2018. -Erin Tapken