Warning! There be SPOILERS ahead. Seriously, if you're still waiting to see that last episode of Game of Thrones, you're going to want to skip ahead a little. If you want to see some teases from NECA and Polygon, panel news, and some exclusive reveals, we have lots of those in this edition of Under the Tents.
Here's a look at what you might have missed:
Up up and away this fine Saturday! Another mini original waiting for someone to take him home this summer. Oh and stay tuned for the announcement of my first #sdcc exclusive tomorrow. Here's a hint, all hail the queen!#sdcc2019 #sdcc50 pic.twitter.com/jOrX3TRcki

— Patrick Ballesteros SDCC DD-08 (@PatrickBallest) May 25, 2019
On behalf of Bran the Broken & myself thanks for purchasing A GoT print. We sold out in 20 min! For those attending #sdcc I plan on bringing a lot to the show so thx for holding off & allowing a non-con goer the opportunity for 1. Also, stay tuned for something new this Sunday! pic.twitter.com/Rp46pnt1Ge

— Patrick Ballesteros SDCC DD-08 (@PatrickBallest) May 24, 2019
https://twitter.com/FunkoAnimation/status/1132217410478432258
https://twitter.com/FunkoAnimation/status/1132279214030413825
#SDCC is shaping up. My music panel w @bmi was confirmed. I've been invited to speak on another. Running PR on the #GalaxyQuestinConcert event on Fri night – plus potential fun shenanigans with @VareseSarabande – who else will be at Comic-Con?

— Chandler (@ChandlerPoling) May 25, 2019
There are 2 DC vs DH exclusives for SDCC and yes one retro clothed 8" and one more. The final four. Place your bets/guesses https://t.co/YsMLLRwsAt

— NECA (@NECA_TOYS) May 25, 2019
Little layout planned , of the all new X-men #giantsizedxmen cya guys at sdcc table Hh20 pic.twitter.com/qGOQgwCqy3

— Peter v n Osaka comic con ! (@petervnguyen) May 24, 2019
https://www.instagram.com/p/Bx26_3NghXG/
I'll be moderating not one, but TWO panels at #SDCC 2019. "Making a Living Being Creative" with @Kindergoth is back for its third year, and I've got a new panel, "The Wristbone's Connected to the Something: Medical Mix-ups in Film and TV" with a panel of nerdy physicians.

— Johnny Kolasinski (@cycloptiko) May 24, 2019
https://twitter.com/timdrake/status/1132139497238302720
https://www.instagram.com/p/BxfmjRXg94b/
So I just found out today that I will be in La Bodega gallery's art show during SDCC! The gallery is in San Diego and is very prestigious to latinx artists and a huge opportunity for me. I don't have the right words to express how I feel other than: Thank you.

— aka Scott Ball, aka Brazer Mamón (@RealLeoPerez) May 24, 2019
Oh boy, Polygon has BIG EXCITING SECRET plans for SDCC.

Comics friends: You should let me know if you're going to be there, and maybe keep your Friday schedule loose…

— Susana Polo (@NerdGerhl) May 24, 2019
https://www.facebook.com/ray.costa.7/posts/10156178041178053
I guess the cat's out of the bag:

I'M WRITING A 🌟 CAPTAIN MARVEL 🌟 MINI-SERIES for @IDWPublishing's @Marvel Action!!

💫😺 It's got cats. A LOT of cats. 😻And amazing art and colors by @Sweeney_Boo and @br_peer!! https://t.co/NU5WakA5I5

— Sam Maggs (@SamMaggs) May 23, 2019
I will be there !

— Sam Maggs (@SamMaggs) May 24, 2019
I'm moderating a panel at SDCC. I would like y'all on it PLEASE. I will email you.

— Ben Blacker (@BenBlacker) May 24, 2019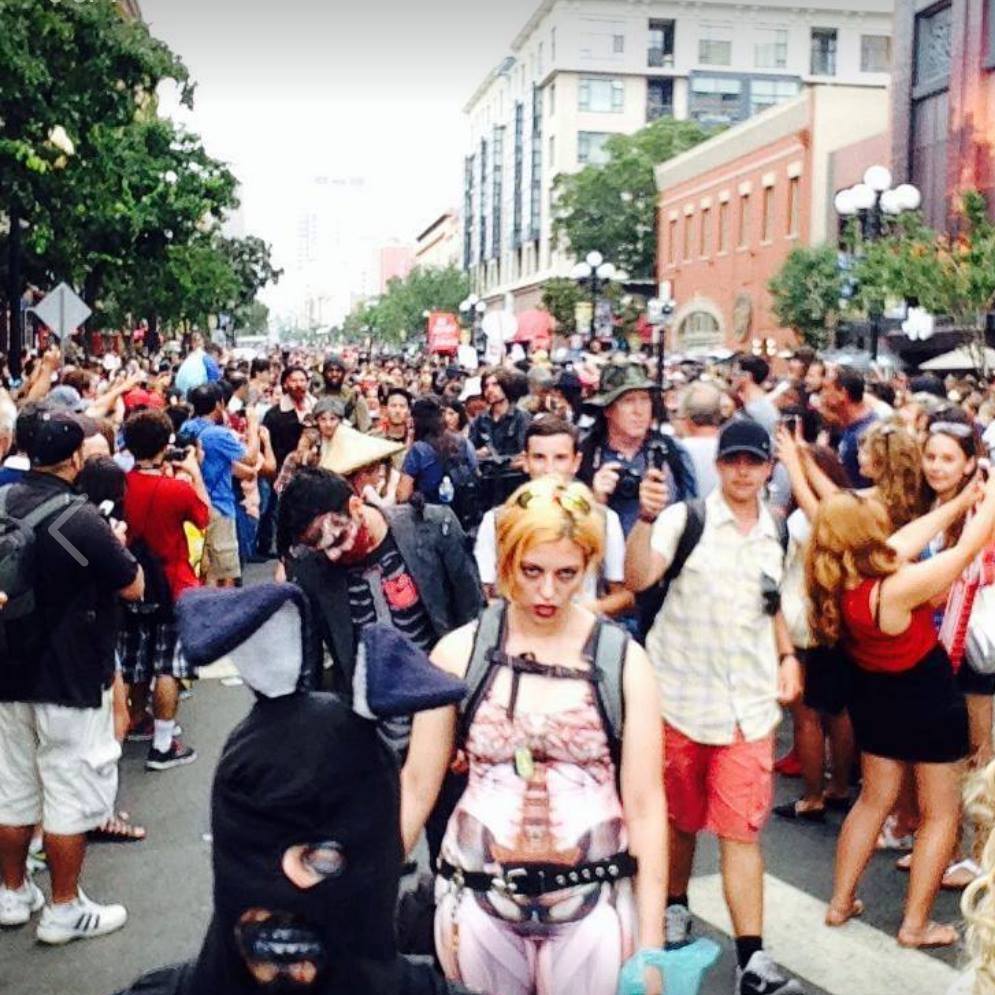 Anything we missed? Anyone you're particularly excited to see this year? Let us know in the comments, drop us a line, or tweet us at @SD_Comic_Con.