It's officially con season! We've had exclusives presales and announcements, offsites, commissions lists, and so much more — and that's not even counting today's jam-packed edition of Under the Tents. Do you have what it takes to be a Comic-Con zombie? Which fan favorite artist won't be exhibiting at the con? Find the answers to those questions and more below.
Here's a look at the news you might have missed:
New England Comics always bring some awesome exclusives for The Tick, and this year will be no different (#SaveTheTick). Artist Ian Nichols showed off a variant cover he created for the Usagi Yojimbo from Stan Sakai which will be heading to Comic-Con later this summer.
I did a variant cover for the new Usagi Yojimbo from #StanSakai and @IDWPublishing for @NEcomics which guest stars #TheTick ! They'll have them at NEC and #SDCC2019 #SaveTheTick pic.twitter.com/o47aozd8Pu

— Ian Chase Nichols (@IanCNichols) May 20, 2019
It's bad news bears for fans of Justin C. Harder, as unfortunately, he won't have a booth at this year's convention. However, you'll still find him around the convention as a regular attendee, and he plans on "bringing some posters down for an exclusive pop-up type shop situation". Color us intrigued.
Unfortunately I won't be boothing at this year's @Comic_Con, BUT I'll be there a couple days as an attendee and plan on bringing some posters down for an exclusive pop-up type shop situation. Releasing deets in a bit. Hope to see YOU!

— Justin Claus Harder (@clausstudios) May 20, 2019
There's significantly better news ahead for fans of Supergirl, as actor David Harewood hinted that he plans to be at the convention. We don't think fans of the series have much to worry about.
Great having you on the team babe! Get ready for Comic-Con!!!!

— David Harewood (@DavidHarewood) May 20, 2019
DeviantArt is once again partnering with San Diego Comic-Con — though this time not to sponsor Artists Alley. They've announced that they will be collaborating with the convention organizers for this year's Comic Creator Connection, which aims to pair visual artists with writers. This year's event will be held in the Santa Rosa Room at the Marriott Marquis San Diego Marina from 7PM-9PM on Thursday, July 18 and Friday, July 19. You can find more information on their site.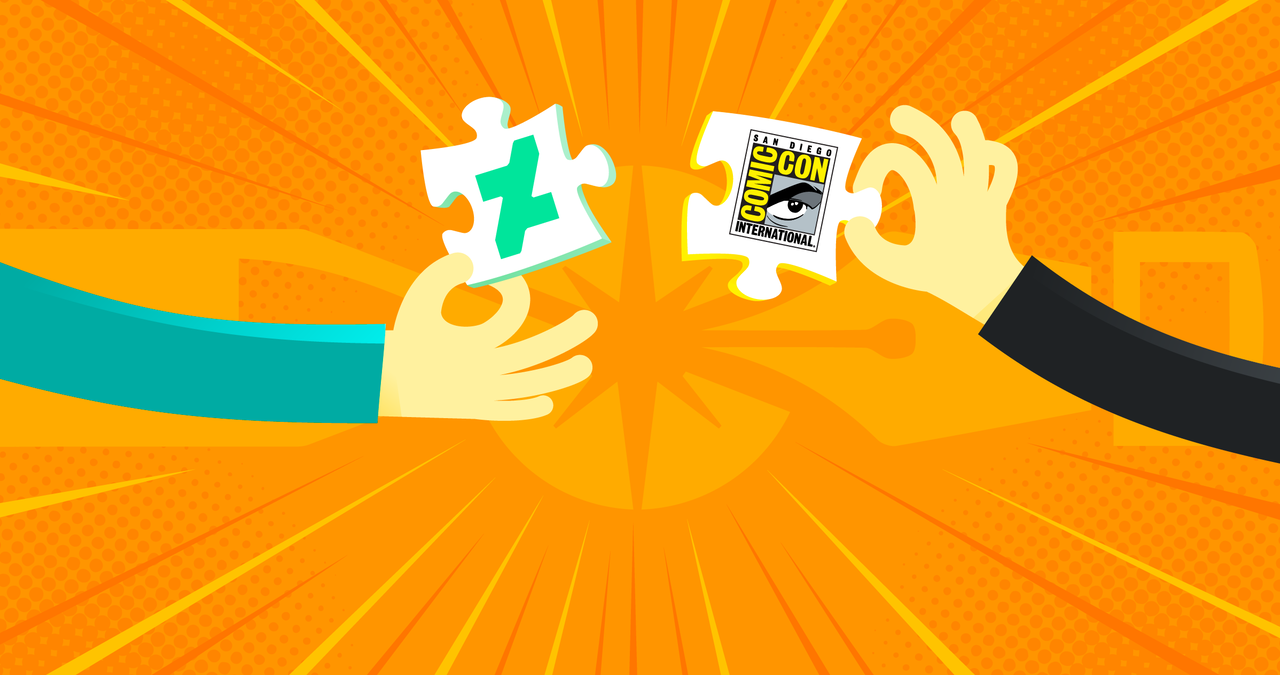 Comi-Op Comics —  Peter and Maria Hoey — are heading to San Diego Comic-Con. They'll be exhibiting alongside Beehive Books at Small Press K-12, so stop by and congratulate them on their Eisner nominations.
We're going to Comic Con! Find us along with our fellow #eisners nominee (and pals) Beehive Books in the Small Press Pavilion (table K-12). Cast your vote by June 14th at https://t.co/2znZB884z2 + then come buy our gorgeous books in July! @beehivebks #EisnerAwards #SDCC pic.twitter.com/TD5p2ergyw

— Peter and Maria Hoey (@CoinOpBooks) May 21, 2019
Artist and Sky TV host Des Taylor recently told a fan that he'll be at San Diego Comic-Con this summer — and it sounds like we'll be getting some Scarlett Couture action as well.
I'll be at SDCC!!!

— DESPOP (Des Taylor) (@DESPOPART) May 21, 2019
Coming this July exclusively on Madefire​- Scarlett Couture​ returns in a motion comic book. Sound effects, music and motion panels bring this book to life.
Available to download to your phone or tablet via the Madefire app
Stay tuned for more news on the release @SD_Comic_Con pic.twitter.com/O0o8BnJ478

— DESPOP (Des Taylor) (@DESPOPART) May 21, 2019
Is there something you'd like to see illustrator Diana Leto create? Now is the time to tell her, as she's planning on two exclusive prints for San Diego Comic-Con — and she wants your ideas.
https://www.instagram.com/p/Bxut8yohzqA/
Fan favorites BeeFy & Co. are returning to the convention with some more adorable plush this year, starting with this Exclusive Black Shibapoo.
https://www.instagram.com/p/BxuxON7H2aS/
Illustrator JJ Harrison is understandably excited about his this amazing Insight Editions promotional item for the new picture book, Back to the Future: Race Through Time. You won't need roads (or to travel through time) to get it — as Insight Editions confirmed it's heading to the con.
Want to get your hands on this limited edition Back to The Future print? Stay tuned for more details… see you at @SD_Comic_Con. https://t.co/ak07bKXxKR

— Insight Editions (@insighteditions) May 21, 2019
Miriam Libicki, an American-Israeli cartoonist, revealed that she will be exhibiting in Small Press at SDCC.
https://twitter.com/realgonegirl/status/1130502831973076995
Do your life skills include being good at shambling and looking undead? How are you at low moans and groans? You might just be cut out to be a zombie at Comic-Con then! There's currently a casting call out for "tall, very slim, thin actors with no latex allergies and the ability to stay in costume to portray zombies at San Diego Comic-Con". Is that the return of DeadQuarters in our future, we sense?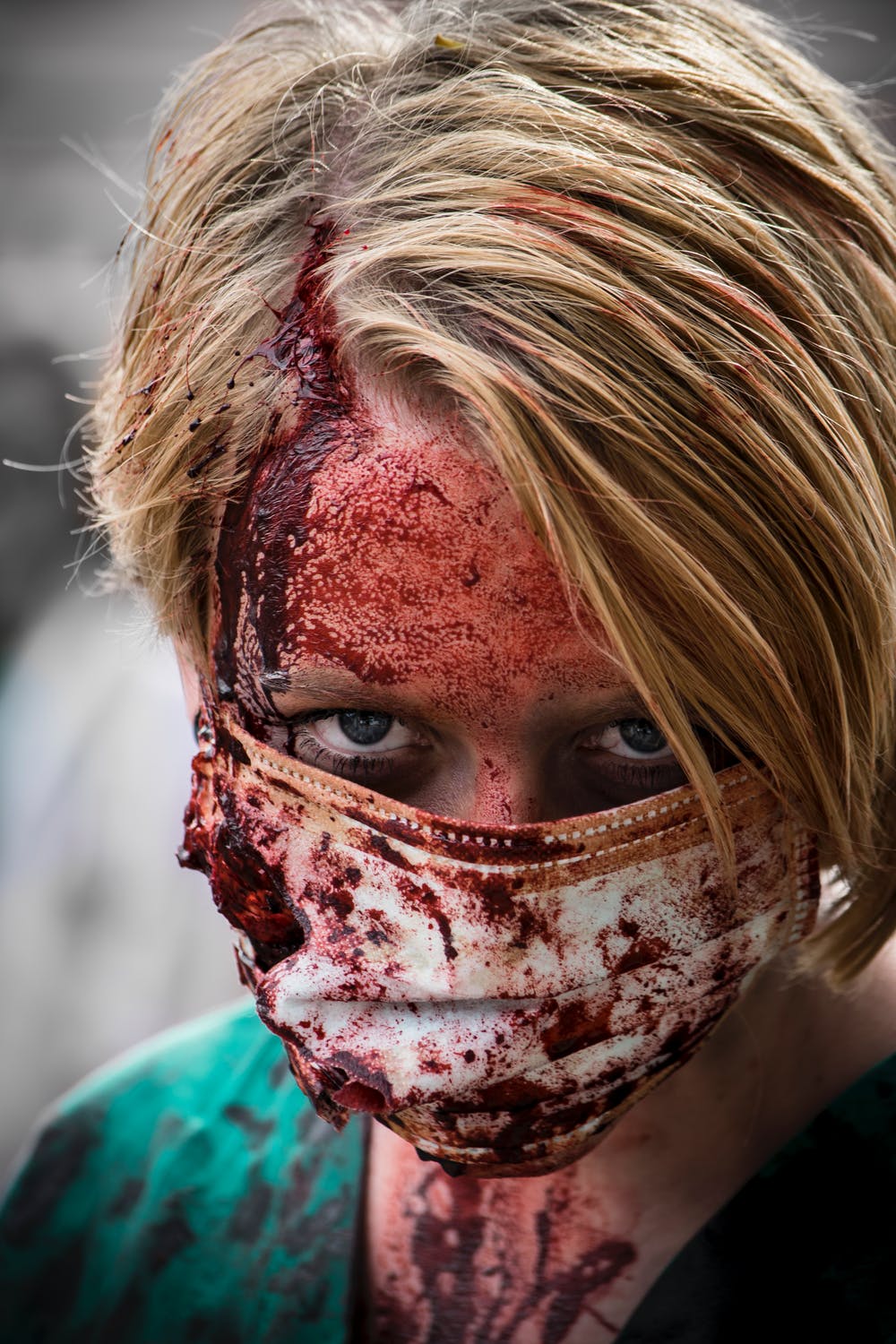 You can catch artist James Mulligan in Artists Alley this July, where he'll have an assortment of prints, original art, and commissions available for purchase.
Weta Workshop are also returning to exhibit floor this year, and if you happen to know Todd McFarlane — you might pass along that they're wanting to connect.
@Todd_McFarlane we're huge fans of your work and we'll be at #SDCC in July. If you happen across the Weta Workshop booth, please come over and say hello. We'd love to chat and show you the comic book that we made into a mixed reality game: https://t.co/v3yXxyQe7k pic.twitter.com/fMOxvBbDeN

— Wētā Workshop (@WetaWorkshop) May 21, 2019
Is this a sign that panel confirmations have gone out? Small Monster Games revealed that this Comic-Con, they'll be doing double-duty with both a panel and a booth with Captain Action Enterprises. They'll also have their latest card game, Takeout: The Card Game.
It's official! Small Monsters Games will be back at #SDCC this year! #indiedev #cardgames pic.twitter.com/GQoY454j8G

— Small Monsters Games (@Small_Monsters) May 21, 2019
Doing a panel and a booth with Captain Action Enterprises! We'll also have our new card game, Takeout: https://t.co/BxXaST235y

— Small Monsters Games (@Small_Monsters) May 21, 2019
Anything we missed? Anyone you're particularly excited to see this year? Let us know in the comments, drop us a line, or tweet us at @SD_Comic_Con.